The year 2018 has its share of motorcycle launches, and the numbers certainly tipped in favour of modern classic and adventure bikes. There were commuter bikes, and scooters as well, but a handful of performance-oriented motorcycles during the course of the year left us impressed with their performance and handling. From the very entertaining middleweight naked, the Suzuki GSX-S750 to the manic performance of the Ducati Panigale V4 which we experienced at the Sepang International Circuit, here's a look at the best performance bikes of the year.
Also Read: Best Bikes Of 2018
Ducati Monster 821
(The Ducati Monster 821 is an all-muscle naked sportbike with aggressive looks and the performance to back it)
The Ducati Monster 821 got updated for 2018, with design inspired by the first Ducati Monster M900 from 1993. The Monster 821 shares the LED headlight and sculpted fuel tank with its older brother, the Monster 1200, and also gets a new, full-colour TFT instrument panel. With taut handling, and punchy performance from the 821 cc, L-twin, the Monster 821 is an entertaining performer which is guaranteed to give you the thrills, with more than 107 horses on tap and 86 Nm of pulling power.
Also Read: 2018 Ducati Monster 821 Review
Suzuki GSX-S750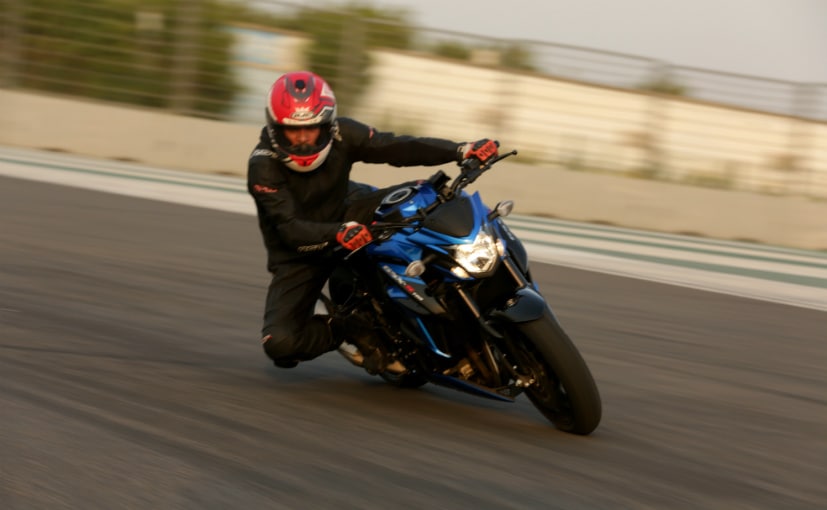 The Suzuki GSX-S750's performance and handling suitably complement each other
The Suzuki GSX-S750 is one of our favourite performance bikes of the year! With a smooth in-line four cylinder engine which has a very entertaining intake roar, and the performance to back it, the GSX-S750 offers the perfect blend of performance and handling to make this a great roadster. The 749 cc engine puts out more than 112 bhp of power, and has more than enough firepower to graduate to your first performance naked. The GSX-S750 comes at a very attractive price tag of ₹ 7.46 lakh (ex-showroom), and while it may not have litre-class performance, the S750 packs enough punch to make every ride enjoyable.
Also Read: Suzuki GSX-S750 Review
Ducati Panigale V4
The Ducati Panigale V4 is the closest production motorcycle to an actual MotoGP bike
Yes, we've saved the best for the last! The Ducati Panigale V4 is one mental superbike! The 1,103 cc, 90-degree V4 engine belts out 211 bhp of power and 124 Nm of peak torque, but has a comprehensive electronics suite including Ducati Traction Control, Ducati Wheelie Control and Ducati Quickshifter, together with a six-axis inertial measurement unit (IMU) which constantly calculates the bike's dynamics and adjusts the electronic rider aids accordingly. Priced at just over ₹ 20 lakh for the standard V4 variant, and ₹ 25 lakh for the V4S variant, the Ducati Panigale V4 is a state-of-the-art superbike and is a road legal machine closest to a real MotoGP bike.
Also Read: Ducati Panigale V4 First Ride Review
Source: Read Full Article