Ducati will halt production of the v-twin engine-d superbikes with the last batch of the Ducati 1299 Panigale R Final Edition being sent to dealerships all across the world from the Borgo Panigale factory in Bologna. The Final Edition pays tribute to an engine which will be a collector's item with its storied past in World Superbike (WSBK). In all, 1299 bikes have been built of a limited and numbered edition and each motorcycle comes with a certificate of authenticity that makes this exclusive superbike even more valuable.
Also Read: Ducati 1299 Panigale R Final Edition Launched In India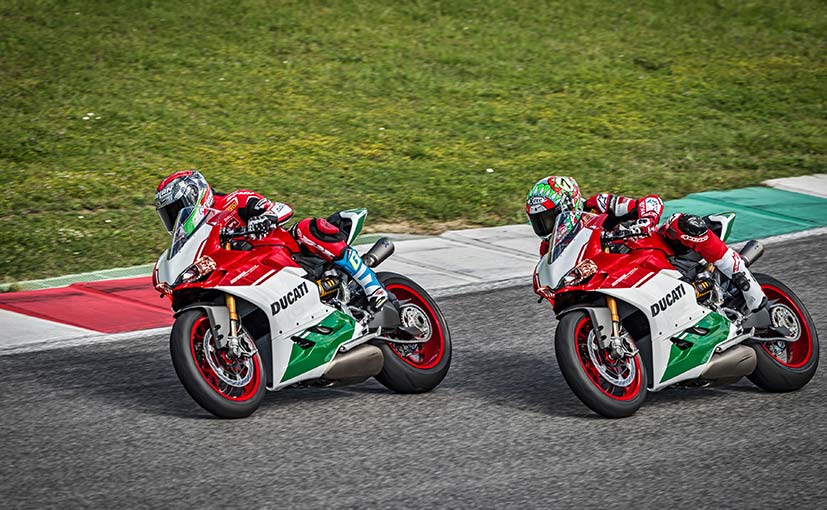 Ducati 1299 Panigale R Final Edition makes 209 bhp, 142 Nm
The Ducati v-twin engine will no longer be manufactured now, with the advent of the new V4 powerplant in the Ducati Panigale V4 and the Panigale V4R. The 1299 Panigale R Final Edition wears Ducati's unique Tricolore livery and gets components derived from the WSBK homologated bike. The Superquadro Final Edition comes from the Superleggera 1299 engine and makes 209 bhp of power at 11,000 rpm and peak torque of 142 Nm at 9,000 rpm. It has a light crankshaft with wider crankpins and tungsten balance weights, and titanium connecting rods.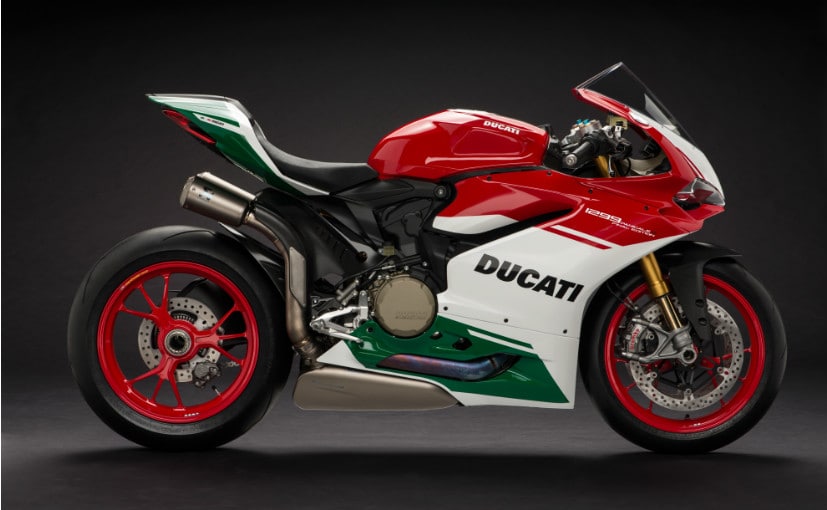 (The Ducati 1299 Panigale R Final Edition will be a collector's dream and the last of the v-twin superbikes from Ducati)
The 1299 Panigale R Final Edition features conventional mechanical suspension by Ohlins, full-spec Brembo brakes and a complete titanium exhaust system by Akrapovic. The electronics package includes the Bosch inertial measurement unit (IMU) and it also comes with Cornering ABS, Ducati Wheelie Control (DWC) Evo, Ducati Traction Control (DTC) Evo and Engine Braking System (EBC). Each electronic rider aid feature have pre-set settings linked to the selected Riding Mode (Race, Sport and Wet), but can be customised according to individual rider preferences. The Ducati Panigale R Final Edition is available on sale in India, and if anyone does buy one, it will certainly be unique and a true collector's item.
Source: Read Full Article