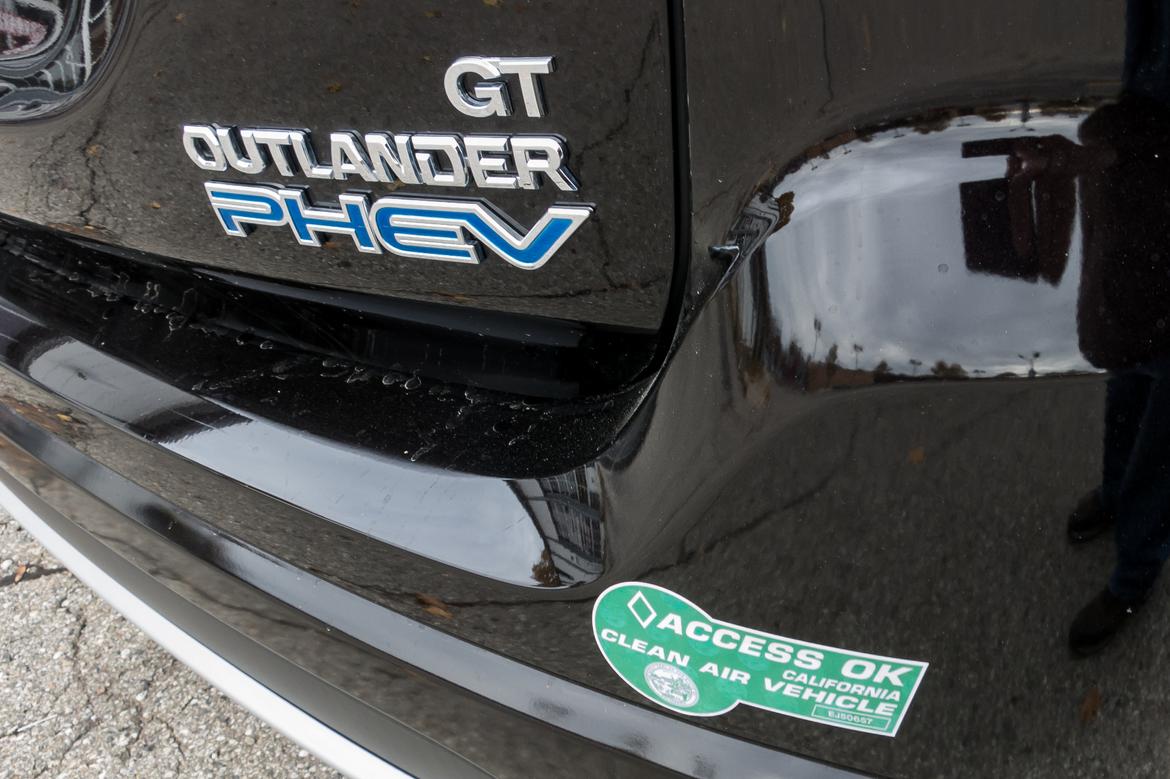 Mitsubishi takes a lot of crap from the automotive press. Some of it is deserved; some of it is not. The Mirage is the least expensive new car you can buy in America, a cheap, tiny, thin-feeling automobile that takes a lot of heat for being what it is — but I respect its place in the market and for what it can provide its buyers. Much of the motoring press is still upset that the old Lancer Evolution sedan was axed as the company shifted most of its attention to SUVs, a move that actually is now proving prescient given that Ford, GM, Fiat Chrysler Automobiles and other automakers are starting to do the same thing.
So here we have the 2018 Mitsubishi Outlander PHEV — the plug-in hybrid electric version of the company's compact crossover that has been a big hit in Europe, becoming the best-selling plug-in hybrid vehicle over there thanks to its combination of space, utility and efficiency (likely also helped along by some tax incentives in various markets). But the Outlander PHEV has landed here with a resounding yawn, especially from automotive journalists who fault it for everything from funky styling to a dated cabin to less-than-perfect driving dynamics.
2018 Mitsubishi Outlander Specs & Reviews
Find a 2018 Mitsubishi Outlander Near You
But you know what? You won't get that kind of grief from me. I actually like the Mitsubishi Outlander PHEV — though I admit that I may be a special case. I have a soft spot for older Japanese SUVs (I used to own a 2001 Nissan Pathfinder) and PHEVs (I leased two successive Chevrolet Volts before currently leasing a fully electric Chevy Bolt EV). I like vehicles with four-wheel drive (I also own a 2015 Jeep Wrangler as a weekend toy), and I appreciate vehicles that give you lots of data to look at.
So, here are five reasons why — unlike much of the rest of the American press — I don't hate the 2018 Mitsubishi Outlander PHEV:
1. Tons of Space for People and Stuff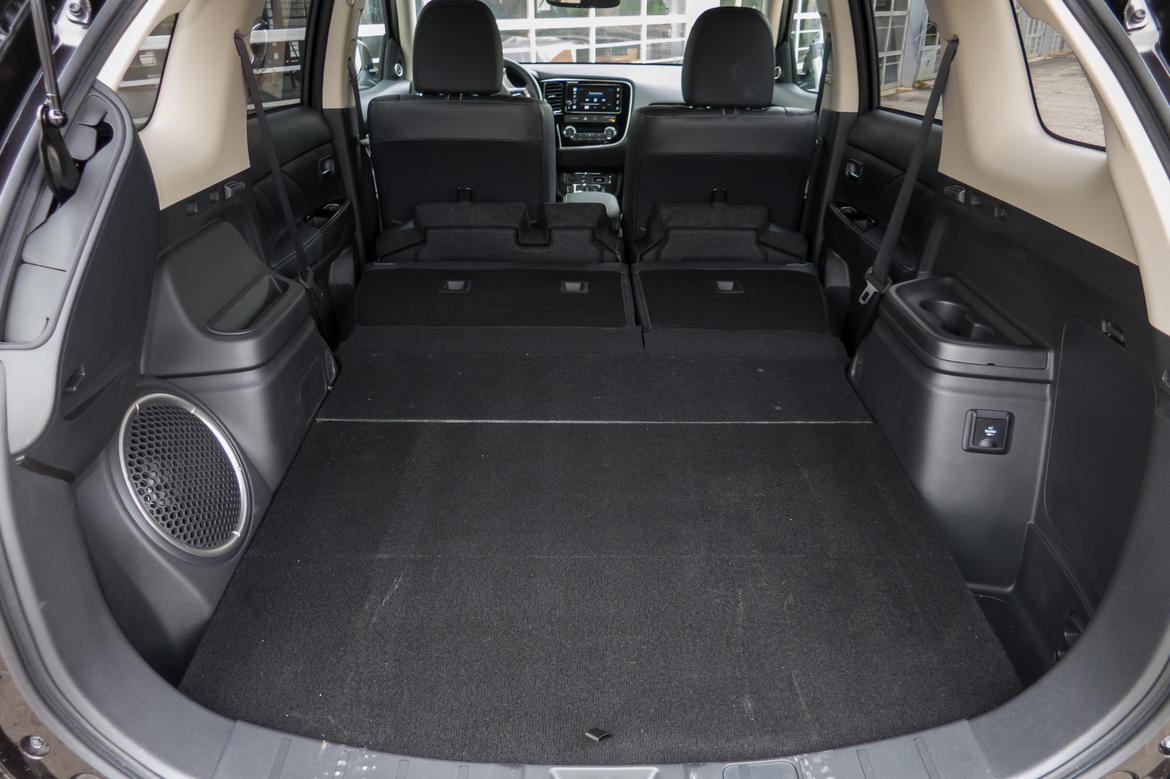 My biggest lament from owning a Chevy Volt was not about its abilities or efficiency — my other half and I loved the gas-free operation, plugging it in at home every night and commuting on electric power 90 percent of the time. Our issue was with its cargo space; if Chevrolet had offered a Volt SUV, we'd have snapped one up in a heartbeat.
Alas, one never materialized, but the Outlander PHEV operates just like a Volt does. It's an electric SUV that very occasionally uses its gas engine to supplement the battery power — so it works like a Volt but has tons of room for passengers and cargo. I just wish the battery were bigger. The Volt has far more range from its much larger battery, so if we were to buy an Outlander PHEV, maybe only 50 percent of our travel would be gas-free — but it's a start.
2. DC Fast-Charging Capability
You can charge the Outlander PHEV from a conventional household plug, a 240-volt EV charging plug or (if you can find one) a DC fast charger. The Mitsu is the only plug-in hybrid vehicle in the world that has this function, the company says. It'll charge the battery to about 80 percent in around 40 minutes, depending on the voltage of the public charger you're using. It's a convenient way to keep going on battery power instead of digging into the gasoline reserves, but there's a caveat: The cost may be unfavorable.
A recent charge-up at an EVgo charger for me cost just less than $10 for about 17 miles of range, whereas the gasoline equivalent would've cost me about $1.70. So, yes, this is a neat feature — but only if you can find a cheap fast charger.
3. Battery Charge Mode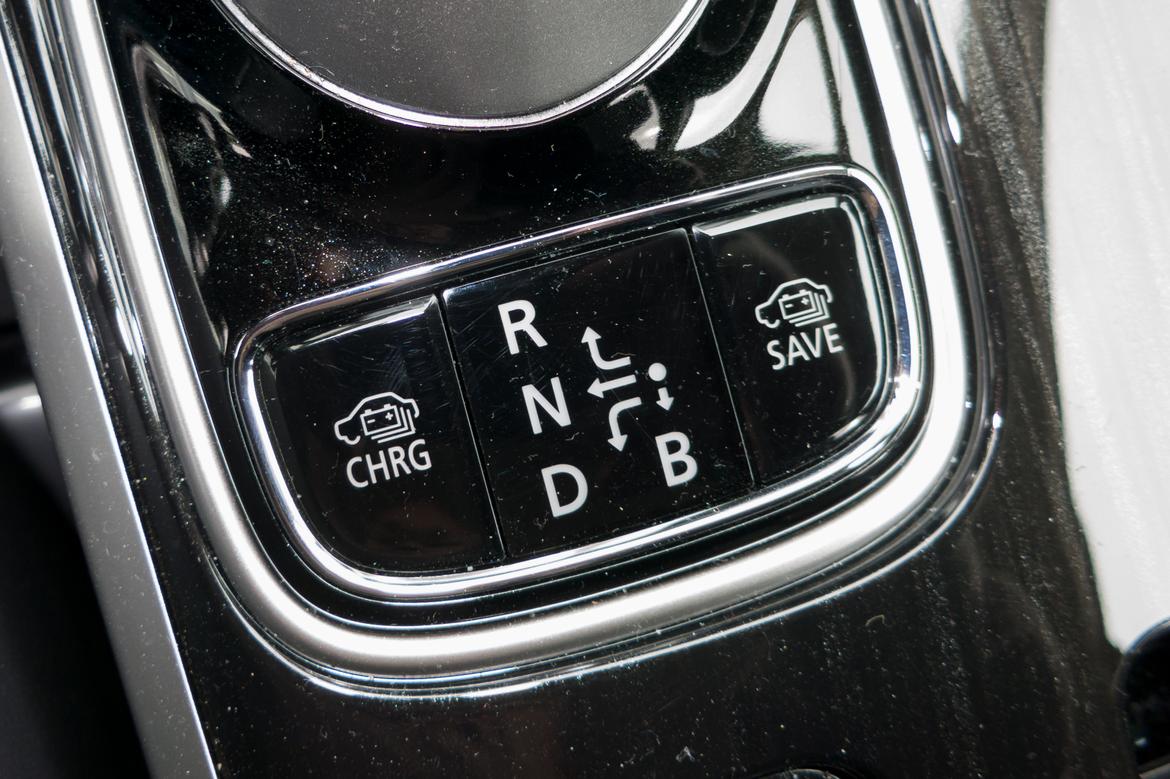 Most plug-in hybrids have a mode that will maintain the battery at a certain level, running the gas engine to keep the battery charged at wherever it currently sits. It's useful for times that you know you're going to be driving on the highway before driving through a city, as EVs are least efficient at high constant speeds and more efficient in stop-and-go traffic, where they can recapture some of the expended energy by using regenerative braking.
But the Outlander PHEV has another mode: Push a button, and the engine will run continuously to actually charge the battery, even when running down the highway. It takes some time (an 80 percent charge from nothing will take at least 40 minutes of continuous engine running), and it's not the most efficient way to charge your battery (plugging into a ground outlet is), but it gives you more options to suit your lifestyle.
4. That Old-School Interior
It's not a stretch to say that they sure don't make Japanese trucks like they used to. Honda, Nissan, Toyota — all of their vehicle interiors changed significantly in terms of materials and quality when they went to being designed and built in America over the course of the 1990s. But some of us like the old-school-style interiors, with buttons, switches and controls that feel more substantial, less cheap than the latest stuff. Older Japanese trucks and SUVs have maintained their popularity partly for this very reason.
Mitsubishi is still operating in that vein, as the interior on the Outlander still uses switches and buttons that look as if they haven't changed in nearly two decades. But some of us appreciate those qualities, and we'll be happy in an Outlander PHEV.
5. Multilevel Regenerative Braking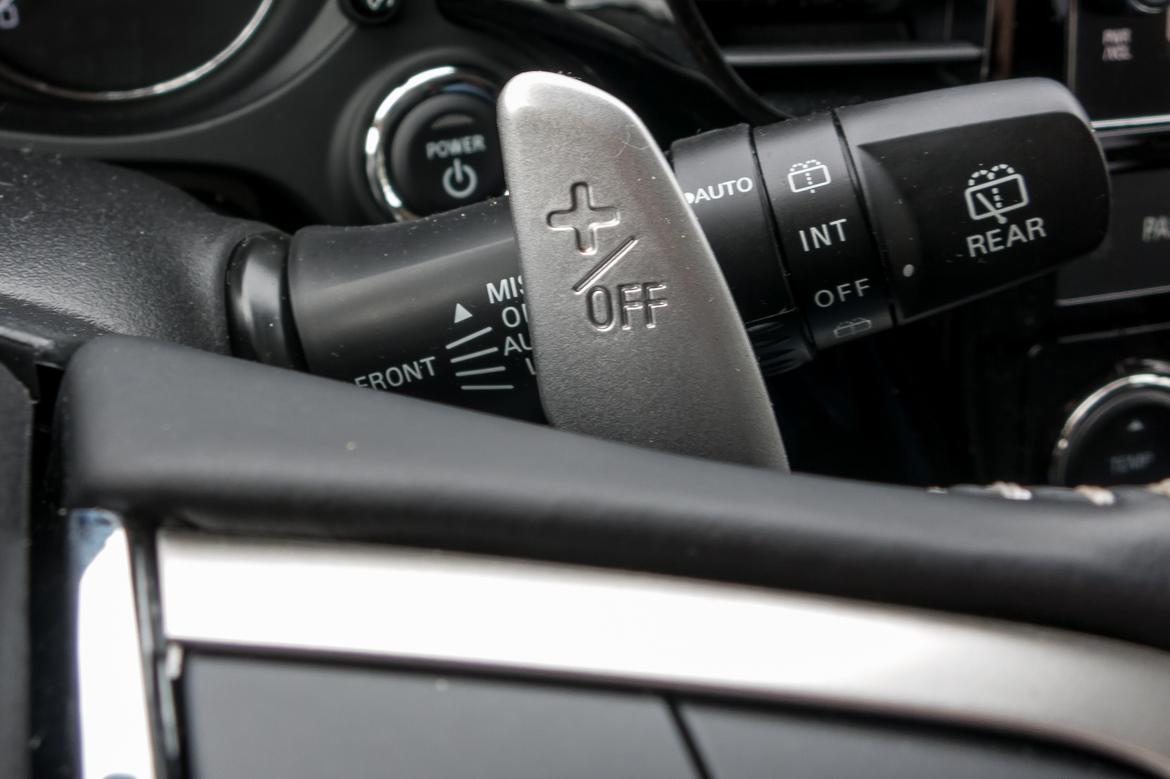 The paddle shifters behind the steering wheel don't control the transmission. They let you adjust the level of regenerative braking you want, ranging from none (free rolling when you lift off the accelerator) all the way up to the most aggressive level, which should maximize recapturing energy but doesn't quite allow for "one-pedal" driving as in a Chevrolet Bolt EV or a Nissan Leaf. With five levels to choose from, however, there's sure to be a level for everyone's taste.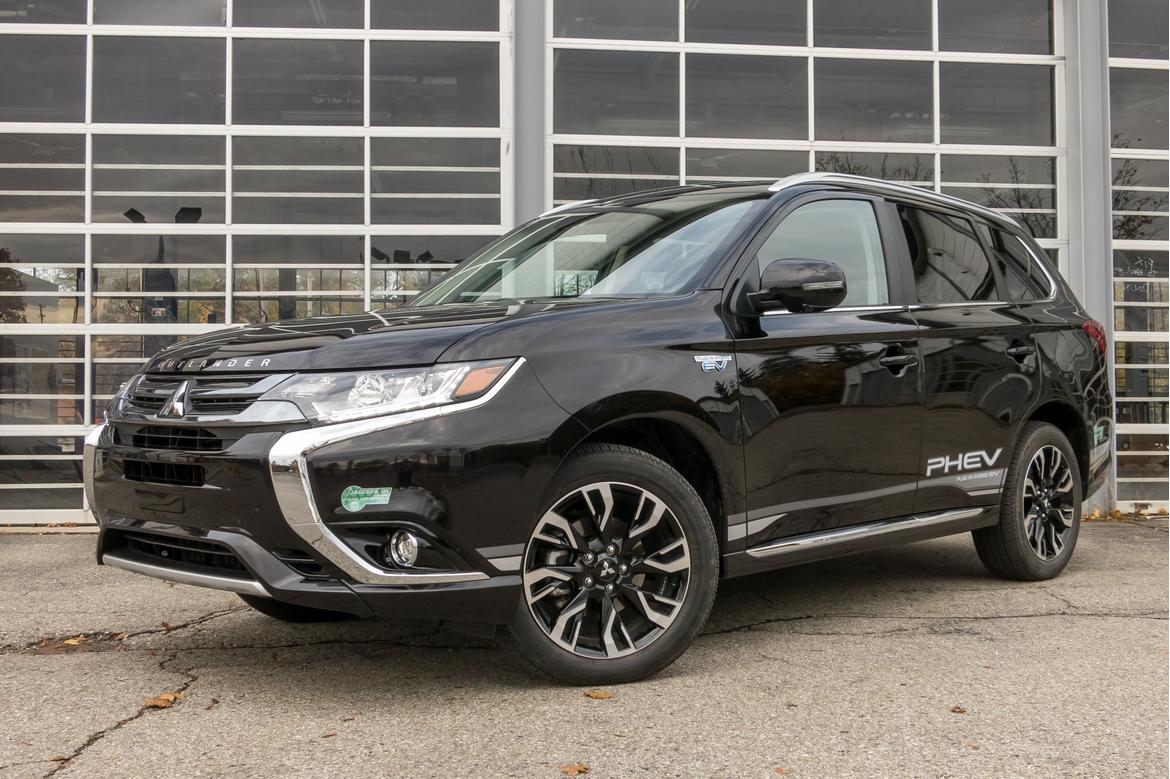 Source: Read Full Article