There were 1,558 reported fatalities on British roads in 2021, with the statistical rate of deaths remaining broadly stable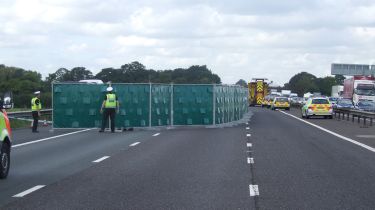 A total of 1,558 people lost their lives on British roads in 2021, leading to concerns that sufficient progress is not being made in reducing fatalities.
There were seven per cent more deaths last year than in 2020, although traffic levels in 2021 were not affected in the same way by Covid lockdowns. The figure for 2021 actually represents an 11-per-cent decrease in deaths compared with 2019.
However, 2021 crucially saw a rate of 5.2 fatalities per billion vehicle miles. This is a higher rate than in 2019, albeit a lower one than in 2020.
UK speed limits: everything you need to know
With these figures remaining broadly stable, there is concern that more needs to be done to significantly reduce British road deaths. RAC road safety spokesperson Simon Williams said: "While the overall number of road deaths is down on pre-pandemic levels, the fatality rate per billion miles driven has increased suggesting little progress is being made in making our roads safer.
"We urge the Government to publish its updated road safety plan which focuses on both improving car safety – including mandating technology such as intelligent speed assist in new cars – as well as measures to tackle poor driving standards and illegal behaviour behind the wheel."
The 2021 casualty rate for people killed or seriously injured on British roads was similar to that of 2019, while the rate of casualties of all severities was lower.
Additionally, 2021 saw a 193-per-cent increase in collisions involving e-scooters as trials of the vehicles were rolled out across the country, while many people continued to illegally use privately-owned ones on the public highway.
Jack Cousens, head of roads policy for the AA, commented: "The wider introduction of micromobility into the national transport picture must look at how we can adopt new and emerging personal mobility tech without compromising the safety of all road users, including pedestrians."
Speaking about the wider road safety picture, he added: "Great Britain has some of the world's safest roads, making it to number six in the world league, but the ambition needs for it to be the leader in reducing and eliminating road traffic fatalities. With a new Ministerial transport team, we strongly urge the new Secretary of State to put road safety front and centre of her priorities."
Not convinced? Check out our list of the safest cars on sale…
Source: Read Full Article