The 2021 Budget on Wednesday will see fuel duty frozen at 57.95p per litre, with plans for the tax to be hiked scrapped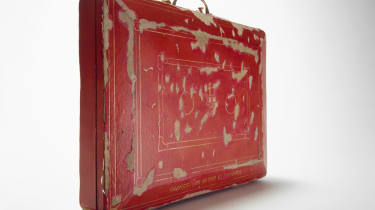 Fuel duty will remain frozen at 57.95p per litre, the Chancellor of the Exchequer will announce at the 2021 Budget, it has been reported.
In his second Budget, Rishi Sunak will confirm that plans to increase fuel duty – which has been frozen since 2009 – have been abandoned so as not to punish drivers who are helping the UK's economy recover from the effects of the Covid-19 pandemic.
Councils get £500m to fill 10 million potholes in 2021
A Treasury source told The Sun that Sunak would continue to protect the wallets of "hard working" people. Sunak himself said in a recent interview: "I would like to be able to keep taxes low for people in general."
Campaign group Fair Fuel UK has spent years fighting for petrol and diesel prices to be kept low, winning the backing of a number of Conservative MPs – with influential backbencher Robert Halfon chief among them.
"Cutting the cost of living isn't just a slogan, but a meaningful pledge from Boris," said Halfon. The MP's comments come after the Prime Minister suggested "the economic recovery is going to be powered by white van man amongst others".
Howard Cox, founder of Fair Fuel UK, commented: "Motorists, van drivers and truckers across the UK will be thrilled at this decision and they will hope this is just the start of more pro motoring policies to come.
"The cost of navigating our roads remains the highest in the world and drivers still feel demonised for all environmental ills, but continuing the cap on duty will be saluted."
The 2021 Budget will take place on Wednesday 3 March. Auto Express will be reporting on every announcement that affects motorists.
Check out the government's plan on road pricing here…
Source: Read Full Article