Although it's yet to give it an official name, Ginetta has revealed its new supercar in full — a week ahead of the public unveiling.
Ginetta first teased the car at the end of January, but it's ready to show off a completed product already.
The unnamed car takes inspiration from Ginetta's racing cars. There's LMP1-derived aerodynamics and suspension, with the car's downforce broadly equivalent to the company's own LMP3 car.
Almost everything on the new supercar is in-house. This includes the aluminum V8, a dry-sumped, naturally-aspirated, 6-liter unit. Ginetta pegs this at over 600hp, with more than 520lbft of torque.
The engine is surprisingly far back in the car, in what Ginetta terms a "mid-mid" location. Looking at the car from above, every cylinder is actually beneath the windscreen, with only the drive pulleys any further forward. Although we wouldn't like to change the spark plugs on that one, it does contribute to a 49:51 weight distribution.
It drives a six-speed sequential paddle-shift gearbox, via carbon propshaft. This is also a Ginetta-developed unit, although constructed elsewhere in the UK. The relatively compact nature of the drivetrain means Ginetta has been able to develop the aerodynamics and suspension without worrying about the greasy bits getting in the way.
The car's lightweight body is a full carbon-fibre monocoque, with every body panel also made from carbon fibre. Along with the compact power unit, this gives the Ginetta a 2,535lb dry weight, or 530hp per ton. There's lightweight, Ginetta-made, centerlock wheels — 19-inch rear and 20-inch front — concealing the requisite carbon-ceramic brakes.
Despite being a road car, the supercar sports some impressive downforce numbers: 830lb at 100mph, or just 5% less than Ginetta's own LMP3 car. This comes from a large rear wing with the same aerofoil shape as Ginetta's LMP1, an underbody diffuser and some clever ducting through the car's body.
There's more LMP1 inspiration in the suspension. This is an adjustable, pushrod-activated system, with double-wishbones all round. You'll also find an LMP1-style carbon fiber steering wheel — connected to a hydraulic power steering system — and adjustable pedal box. This is particularly important, as Ginetta molds the car's seats into the chassis.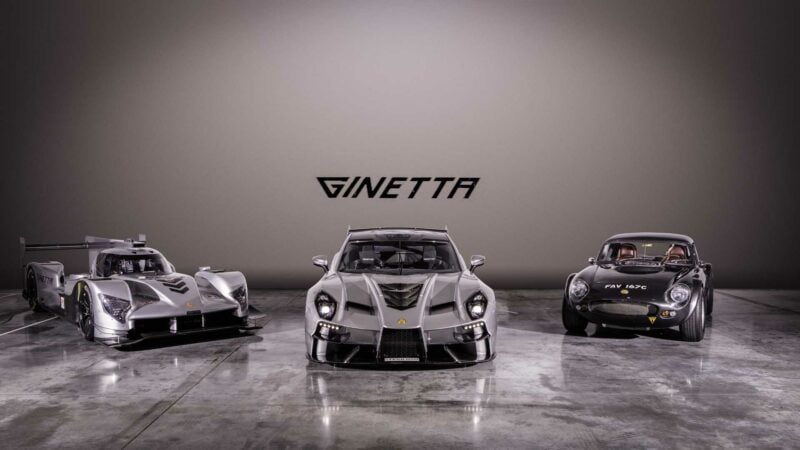 Ginetta plans a very low production run, of around 20 cars in the first year and slightly more thereafter, but it's already sold 60% of the first build slots. Each owner gets to specify their car down to the tiniest details through a bespoke specification scheme, and has a seat tailored for them.
It's no spartan affair either. Although the engine has no electronic assists (traction control is available), the supercar has options for air conditioning, active headlights, parking sensors and camera, heated seats and wireless phone charging. It even has a 23.8 cubic feet (675 liter) trunk.
Lawrence Tomlinson, chairman of Ginetta, commented:
"Racing at the highest level has taught us that to win you have to have your overall car concept and every detail exactly right, and we've brought that same philosophy to our first supercar. Starting with a blank sheet of paper allowed us to create a true mid-mid engine design with an all carbon monocoque, LMP-derived aerodynamics and an in-house designed powertrain resulting in a driver-orientated package for the road.
"When setting out on this project, it was important to me that being an owner of this car felt as individual and special as the car itself. We've always been a straightforward, personal and inherently British company and with this car we're offering the chance to own a limited production, truly bespoke supercar built alongside machines from the top level of prototype racing.
"Our customers will get the opportunity to take to the race track in race cars built alongside their car and shake the hands of the engineers that built them. Our customers become part of the family and we believe that really sets Ginetta and the car apart in the supercar world."
Ginetta will reveal the pricing — expected to be around $525,000 — along with the all-important name at next week's Geneva International Motor Show.
https://youtube.com/watch?v=FQ9g9sa_UQw%3Ffeature%3Doembed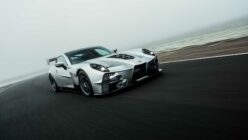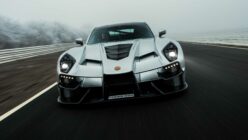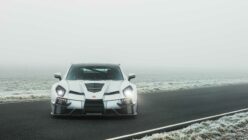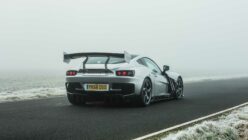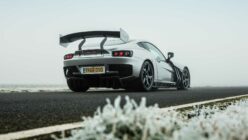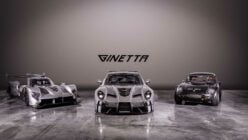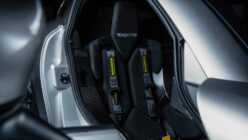 Source: Read Full Article