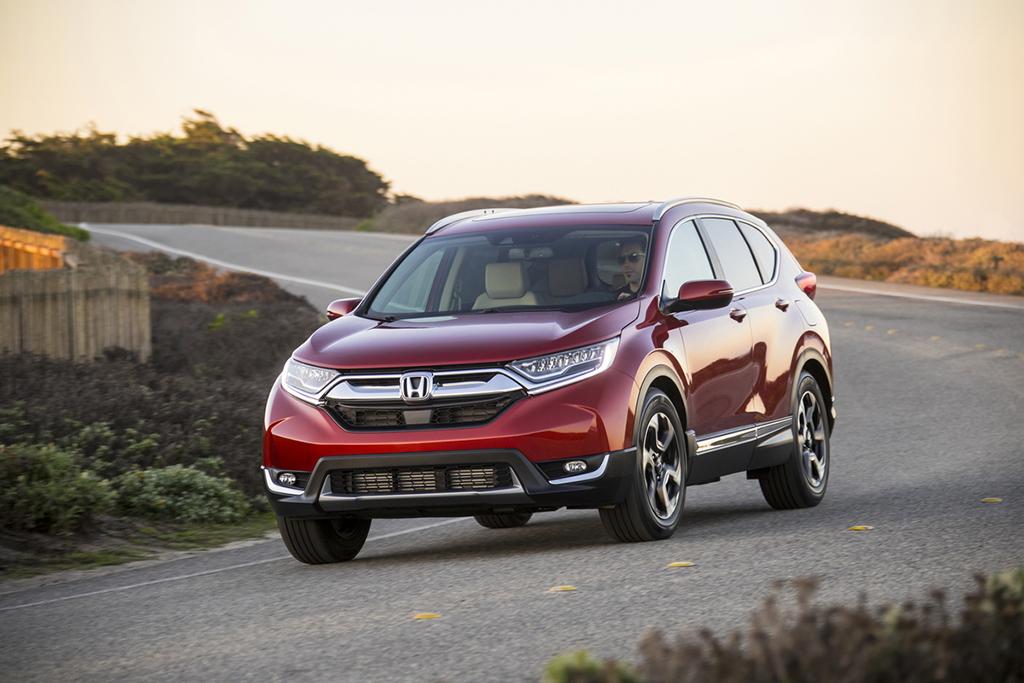 The popularity of compact SUVs for small families has meant that one of the oldest in the class, the Honda CR-V, remains a sales force in the U.S. We already know the 2018 model is a Car Seat Check champ, but if the cost of fuel has you concerned, there's relief to be found this week: Pump prices are down.
The cost of gas continued to slide over the past week because of cheaper oil and an ample supply of gasoline that more than meets demand. The AAA Daily Fuel Gauge Report said the national average for regular gas was $2.84 early Thursday, 3 cents less than a week ago. That decline follows a 4-cent drop the previous week.
That means filling the tank for a vehicle such as the 2018 Honda CR-V could vary by roughly $20 depending on which state you were in. The CR-V comes with a choice of a 2.4-liter or a turbo 1.5-liter engine and front- or all-wheel drive, but all models burn regular gas.
Here is what it would cost to fill the CR-V's 14-gallon tank from empty based on prices posted Thursday by AAA:
At the national average of $2.84 for regular, the bill would be $39.76.
In Hawaii, where the cost of regular typically led the nation at $3.91, the cost would jump to $54.74.
In Delaware, though, where prices dropped 7 cents week over week and were atypically the lowest in the nation at $2.54 on average for regular, filling up a CR-V would drop to $35.56.
Prices fell in all but a handful of states for regular. The national average for premium gas also fell, by 2 cents to $3.40. Diesel fuel dropped a penny to $3.29 on average.
U.S. oil prices have declined over the past three weeks, triggering the recent slide in pump prices. That trend might not last, industry analysis website GasBuddy.com warns. Iran is due to become subject to U.S. sanctions on Nov. 4 that would reduce Iran's oil output, and growing political concerns over the murder of a journalist in Saudi Arabia are creating tensions in world oil markets, it noted in a release.
Source: Read Full Article