A new Porsche might be stealing the headlines at the LA Auto Show, but Mazda has brought along a showstopper of its own.
It's the new Mazda 3, and it's due in 2019 to replace the existing car. A new C-segment hatchback might not sound particularly thrilling, but we think you'll agree that it's pretty stunning to look at.
As before, the new car comes in two bodystyles. The first is the inevitable hatchback, meeting tastes east of the Atlantic. Mazda will also offer a sedan model, replacing the current "fastback" car.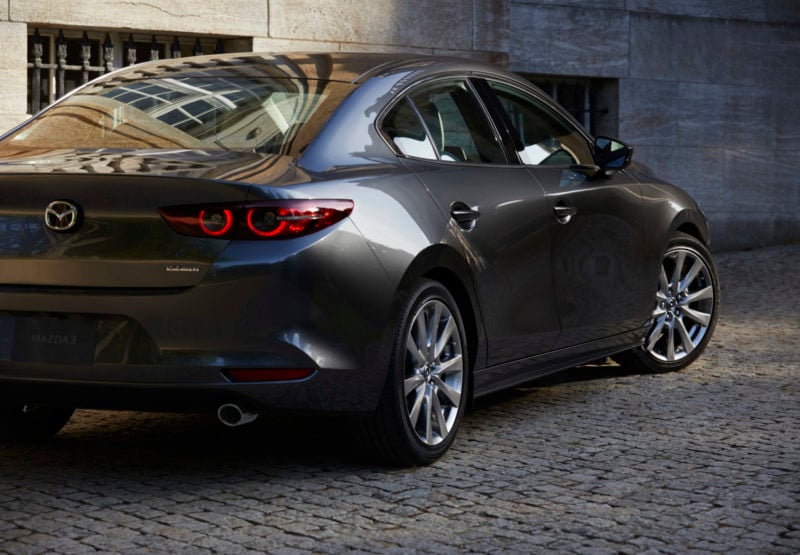 The previous fastback model came with a sector-leading drag coefficient of 0.26 (compared to 0.275 for the hatchback). Mazda is yet to reveal details for the new car, but promises improvements in every area.
For the latest models, Mazda has used an evolution of its "Kodo" design philosophy. The brand states that the designers eliminated all character lines, with the external design relying on curved body panels instead. This is similar to the RX-Vision concept model the brand showed three years ago, and the more recent Vision Coupe. In fact you may spot that the new Mazda 3 is not too far removed from the Kai Concept, also shown at Tokyo in 2017.
The new Mazda 3's body uses a much higher proportion of ultra-high-tensile steel than before. This new version of the SkyActiv platform has 30% UHT steel construction, compared to 3% before.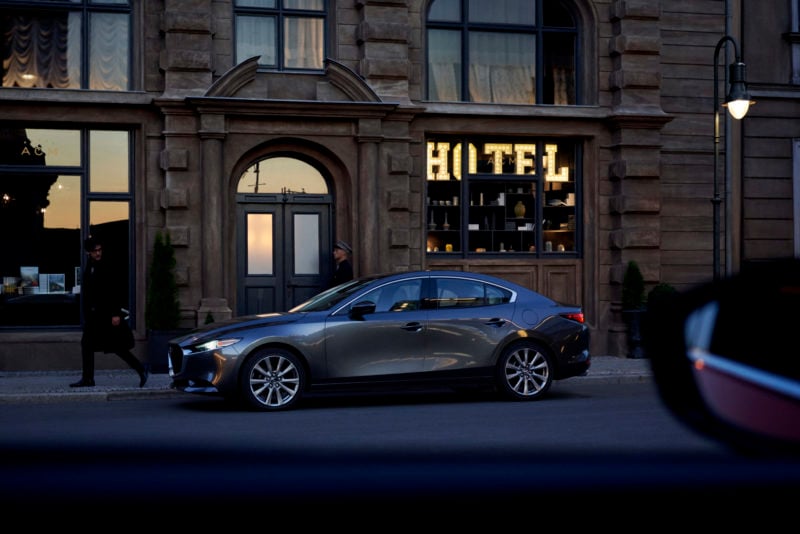 You'll find a familiar range of engines in the new 3. These include 1.5, 2.0 and 2.5-liter versions of the latest Skyactiv-G petrol engines, and a 1.8-liter Skyactiv-D diesel in relevant markets. Each promises improved performance and fuel economy.
For the maximum in fuel saving, you'll need the new Skyactiv-X. This engine makes its debut in the Mazda 3, pairing a novel "SCCI" (spark-controlled compression ignition) petrol engine to Mazda's new "M Hybrid" system.
Depending on model and market, buyers can specify the car with "i-Activ AWD". This is Mazda's four-wheel drive system, and it will work with the G-Vectoring Control system to both give better control and handling. Mazda claims a 60% reduction in mechanical losses compared to its previous four-wheel drive systems.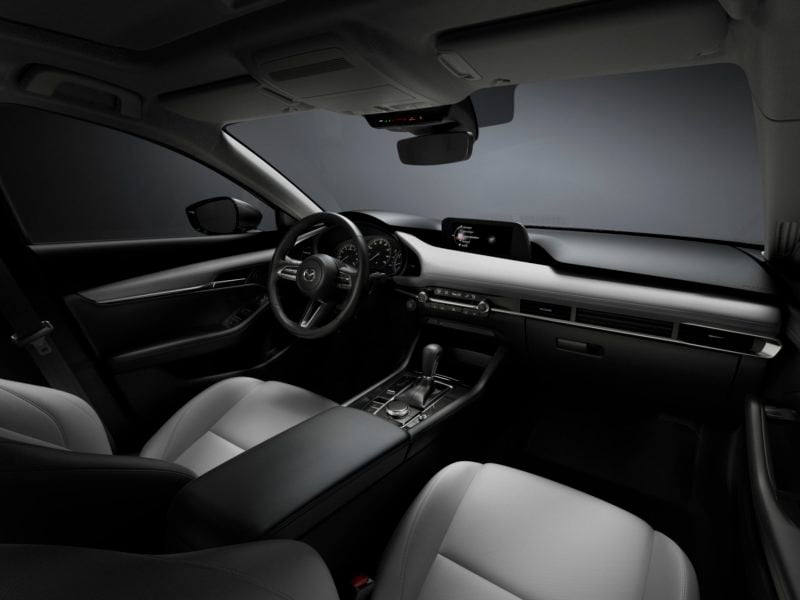 Although the cabin is familiar too, Mazda has redesigned just about everything. This even extends to the gear shifter, which is now slightly further forward and higher to make the reach for it more natural.
There's additional range to the steering wheel adjust, and front seat cushion tilt will be standard equipment as part of an effort to create as natural a seating position as possible. Mazda's press release is pretty florid on its studies into the ideal human spine shape…
The central display screen is now an 8.8-inch wide unit, with a new guidance system requiring only the remote commander control. Mazda has also redesigned and repositioned the car's speakers.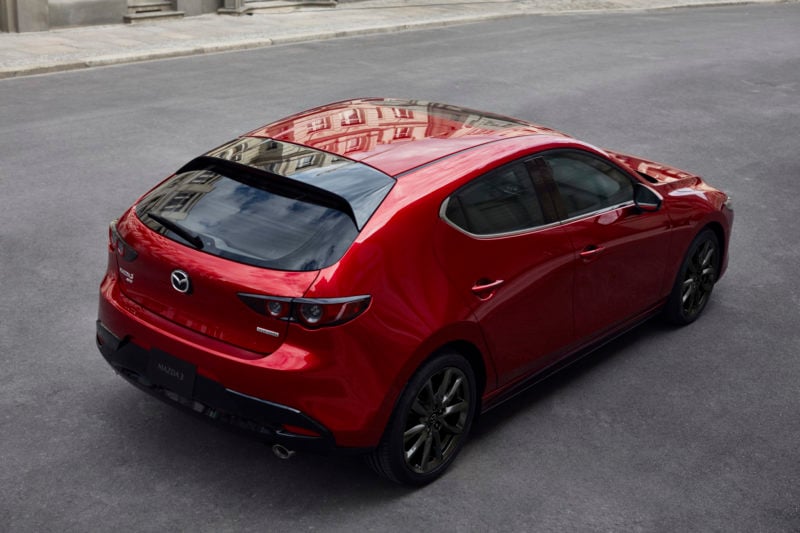 There's an impressive array of safety gear too. Along with more mundane stuff like cross-traffic alerts and brake support, there's some clever features. An infrared camera monitors the driver to detect alertness and attentiveness. Should you waver, the system will prime the brake support system to reduce the time between detection and brake warning to give you a better chance to act.
A new "cruising and traffic support" (CTS) system will assist with control inputs during traffic jams to help reduce driver fatigue. Just in case you do crash the car, there's a new standard knee airbag as part of the 3's safety systems.
Mazda's official press conference for the new Mazda 3 takes place later today. There it's expected to reveal pricing and specifications.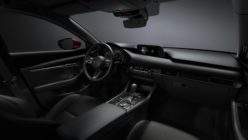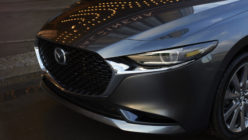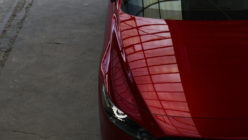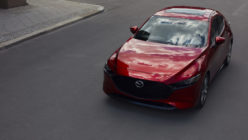 Source: Read Full Article