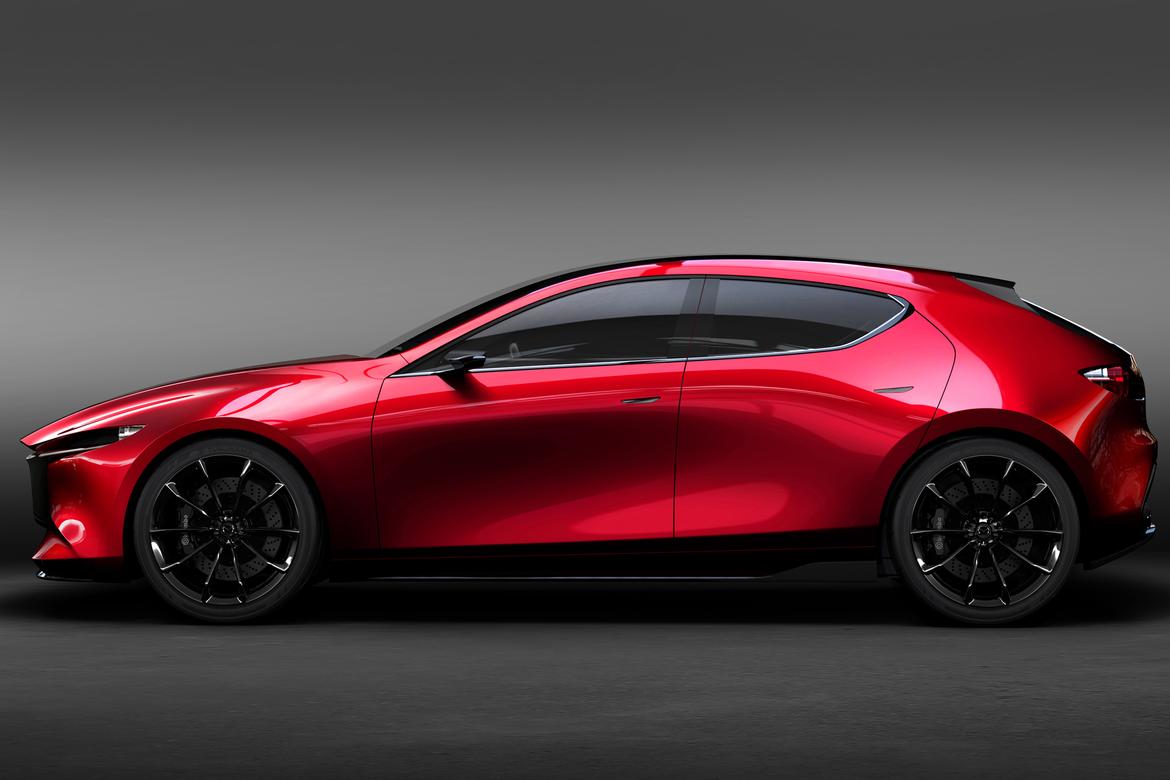 Mazda has released a video as a prelude to a full reveal of what is likely the next Mazda3 compact sedan and hatchback. It's difficult to glean much about the car's looks from the roughly 8 seconds of footage — a taillight, a side mirror, a door handle — but the video does promise more information coming in November; expect a reveal at the 2018 Los Angeles Auto Show, or shortly before it.
For now, details of the next Mazda3 are pure speculation. It's possible it will be powered by the next-generation SkyActiv-X engine we got a taste of in February. The SkyActiv-X engine is a gasoline engine that uses some of the same technology found in diesel engines to boost fuel efficiency without a significant compromise in performance; the engine could even provide improved performance over previous iterations of the Mazda3's powerplants. The related link above this paragraph has more detailed information.
As for looks, expect something that refines what was shown at the 2017 Tokyo Motor Show in the Kai Concept, a sleek four-door hatchback with a minimalistic interior. We'll have to wait and see what's revealed in November to find out just how much this new car takes from that good-looking concept — hopefully it's a lot.
As fans of the Mazda3 — we named both the current and previous generations as good used-car choices for shoppers — we're looking forward to what Mazda does to improve upon an already good car. Stay tuned for more details between now and next month's reveal.
Source: Read Full Article