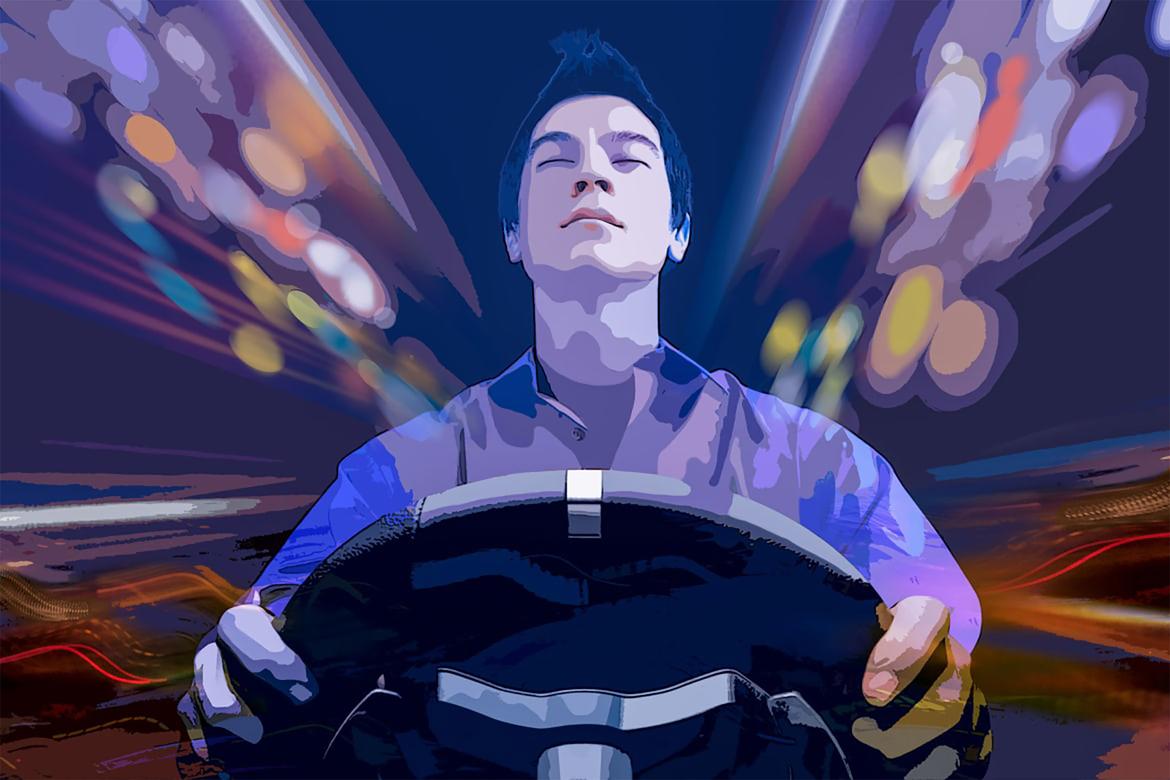 Vehicle crashes in the first states to legalize recreational marijuana are up as much as 6 percent compared with crash rates in neighboring states where recreational weed still is on the black market, according to new research from the Insurance Institute for Highway Safety and Highway Loss Data Institute.
The insurance industry research organization released two new studies that looked at the risks. The first compared insurance claims for collision damage in Colorado and Washington (legal sales began in 2014), Oregon (2015) and Nevada (2017), and found the frequency of claims rose a combined 6 percent after general pot sales began compared with adjacent Idaho, Montana, Utah and Wyoming. The analysis through 2017 controlled for difference in drivers, vehicles, an urban/rural mix, unemployment, weather and seasons.
The second study looked at police-reported crashes from 2012 through 2016 in Colorado, Oregon and Washington, and found the rate of crashes per million vehicle registrations rose a similar 5.2 percent after sales began compared with their neighbors.
"The new IIHS-HLDI research on marijuana and crashes indicates that legalizing marijuana for all uses is having a negative impact on the safety of our roads," David Harkey, president of the IIHS-HLDI, said in a statement. "States exploring legalizing marijuana should consider this effect on highway safety."
It's an understandable hope, but it looks like that semi has left the truck stop and is barreling down the interstate. IIHS reports that in addition to the study states, Alaska, California, Maine, Massachusetts, Vermont and the District of Columbia also now allow recreational marijuana for adults, as well as medical use. Another 22 states allow just medical use, while 15 more states permit specific cannabis products for specific medical conditions. Meanwhile, says IIHS, recreational use is pending in New Hampshire, New Jersey, New York and Pennsylvania. Michigan and North Dakota will hold marijuana referendums in November, while Missouri and Utah voters will decide whether to expand medical weed laws. (That should drive up turnout for the midterm elections if people aren't too stoned to vote.)
You also might want to reconsider a motoring trip into Canada. Our neighbor to the north on Wednesday became just the second country in the world (after Uruguay) to legalize marijuana use nationwide. According to CNN, it took all of an hour after legal sales began for the first ticket to be written for toking while driving. "Just like alcohol, consuming cannabis is legal — and like alcohol, consuming it in your vehicle is **not**," Winnipeg, Manitoba, police reminded fellow Canadians in a tweet.
Source: Read Full Article