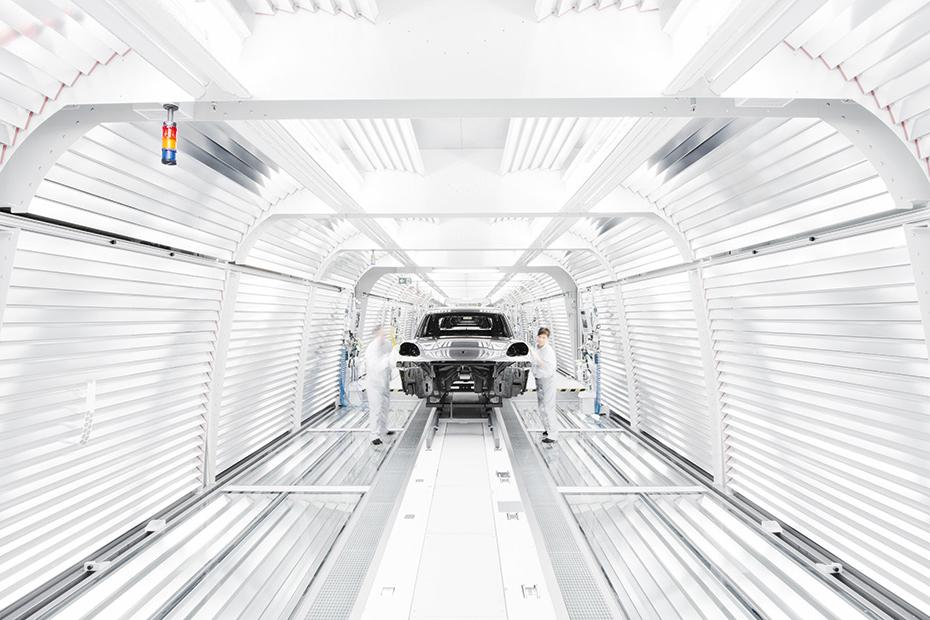 When a vehicle is redesigned, it usually includes powertrain and engine updates for the next generation. It's a good chance for automakers to hit the reset button and add more power, or more efficiency. But I can't recall a redesign like the one that the Porsche Macan will get, as Porsche has announced that its small SUV will become a fully electric vehicle in its next iteration.
That will make the Macan the second all-electric vehicle in the automaker's lineup after the 2020 Taycan, which is set to debut at the end of 2019. Details on the Macan are scarce, and most of what we know about it can only be inferred from what we know about the Taycan, as the two vehicles will be built in the same plant in Leipzig, Germany, and will share Porsche's Premium Platform Electric architecture.
2019 Porsche Macan Specs & Reviews
Find a 2019 Porsche Macan Near You
The published numbers that we've seen so far on the Taycan are a zero-to-62-mph time of "well under 3.5 seconds" and the ability to hit 124 mph in around 12 seconds. It will also offer more than 300 miles of electric range. While it's hard to say that the Macan can reach those showy figures, it should be in the ballpark given how much DNA is shared, and the fact that the current Macan S goes from zero-to-60 mph in less than five seconds itself.
There is one confirmed detail that does have us excited: The Macan will also feature 800-volt fast-charging capability. Porsche says that using an 800-volt charger, the Taycan goes from empty to 248 miles of range in just 15 minutes, or 60 miles of range in four minutes if you only need a little top-off to make it home. Porsche also announced recently that the Taycan will get three free years of fast charging; I wouldn't be surprised to see something similar on the Macan.
More From Cars.com:
S, Please! Porsche Hits Gas on Sport Variant of Refreshed 2019 Macan
Volkswagen to Rock Amped-Up T-Roc R in Geneva
Kia Promises Its New Electric Car Concept Will Give You Goose Bumps
MPG Claims for 2019 Ranger, Other Ford Models Scrutinized … by Ford
This news also signals the seriousness of Porsche's turn toward electrification. The automaker's stated goal is to have half of all new Porsche vehicles feature an electric drive system by 2025 and shifting one of its best-selling vehicles (the Macan only trails the Cayenne in total sales for 2019 to date) to a full electric platform expedites that process. We'll be keeping a close eye out for further details on the Macan, including its range and free fast-charging benefits, going forward.
Source: Read Full Article