Alastair Crooks foresees a bleak future for SEAT and it may not be the only casualty as manufacturers fight it out in the cheap EV space…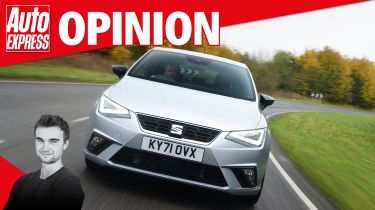 I attended a press conference held by SEAT recently and it did not fill me with confidence for the Spanish brand's future. SEAT CEO Wayne Griffths announced there are no plans to bring out an all-electric SEAT car, despite having access to VW Group's MEB platform and even the upcoming SSP EV technology.
With a deadline of 2035 that will end new internal-combustion engined car sales in Europe, it seems SEAT's days are numbered – as a car maker at least. We could see the company live on as an 'e-mobility' brand with a range of electric scooters and quadricycles but the apparent lack of plans for any new cars that can be sold beyond 2035 speaks volumes.
Cupra's success could spell the end for SEAT
Even with the might of VW to provide economies of scale, it appears that affordable cars like the ones SEAT became so good at making will be rendered unprofitable by the march of electrification. What I'm getting at is that if a car company the size of SEAT isn't safe, is anyone?
Well, Chinese company BYD is confident it can secure a stake in the European market. You may have read our review of the new BYD Atto 3 and if you haven't, it's a family-friendly, all-electric SUV with decent range and technology for under £40k – essentially what SEAT should be churning out by now. 
Great Wall Motors has also relaunched its offensive in the UK with the Funky Cat – a SEAT Ibiza-sized EV for around £30k. MG has been revitalised with Chinese backing, occupying similar market territory as SEAT but with all-electric offerings like the MG5 and MG4.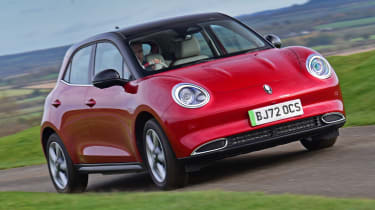 Many of these brands might be unfashionable but UK buyers can't afford badge snobbery, now more than ever. Coincidentally, this is something Cupra will be hoping isn't the case. SEAT's former sub brand looks its most likely replacement as the more affordable, sporty option on the VW Group menu and it's aiming to position itself in a more premium position built on its growing brand recognition. 
So will SEAT follow the same path as Saab, Rover and so many others before it? If not, which big car company will be the first to go? There's only so much room at the affordable EV table.
Now check out our list of the best small electric cars to buy…
Source: Read Full Article