We reveal the most reliable family cars you can buy according to the 2022 Driver Power survey
Most reliable family cars

Most reliable used family cars to buy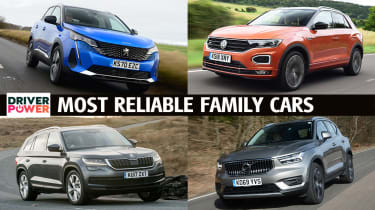 Need something practical and economical with enough room to carry the kids? Then you're in the market for a new family car, and high up your list of priorities will be something that's crucial to any car ownership experience but always tricky to determine – reliability.
The last thing any motorist wants is a breakdown but the whole experience just gets worse when you've got a gaggle of unhappy children in the back seats. That's why reliability is key for any car aimed at families and to help you find the right one, we've rounded up the most reliable family cars you can buy using data from our 2022 Driver Power survey.
Despite the increasingly thorough tests and development processes that new cars are put through, there are no guarantees that any car will be reliable. However, information about the experience other motorists have had with the same cars and knowing of any specific faults or issues is a good way to determine how reliable your new purchase is likely to be after you've parted with your hard-earned cash. Using data from Driver Power, the UK's biggest car customer satisfaction survey, we can provide an insight into real-world reliability of new family cars that you'll find hard to match elsewhere.
Our data below reveals the top 10 new family cars for reliability according to the people who own them. The data is also based on cars that are available to buy new and owners are asked about their satisfaction with standards of exterior and interior build quality and reliability – giving you invaluable tools to go out and buy your next family car.
Here are the 10 most reliable family cars in reverse order…
10. Kia Sportage – 93.38%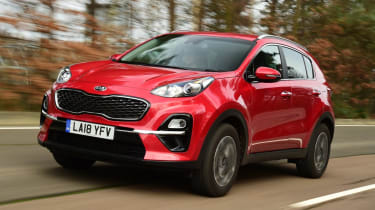 The Kia Sportage is one of the most popular cars on sale in Britain and while it has many appealing features, reliability seems to be one of its strongest attributes. The Ceed hatchback, Niro SUV and Rio supermini also placed well in the reliability category, so there's no suggestion that the Sportage is a one-hit wonder for Kia. Of the small number of faults reported, the majority were with the powertrain and electrics, so should be covered by the brand's generous seven-year warranty.
9. Peugeot 3008 – 93.40%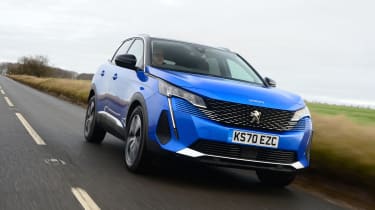 Peugeot's 3008 has proved to be its most high-regarded model with customers in recent memory, and part of its success is thanks to its trustworthy reliability. It scored an impressive 93.40 per cent here, with a low proportion of owners experiencing issues. Of those who did, electrics were the most likely culprit, like many of the cars surveyed.
8. Kia Ceed – 93.49%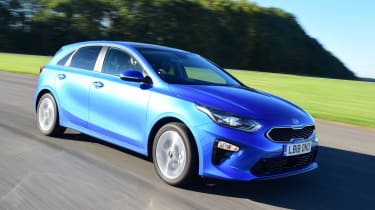 The Kia Ceed can take home the silver medal in the battle to be the most reliable family hatchback on sale. Owners have pointed out the excellent interior and exterior build quality. Its 16th-place finish in the overall Driver Power survey. The data shows that if a fault does occur, the engine is most likely to be the issue, followed by the gearbox.
7. SEAT Leon – 93.49%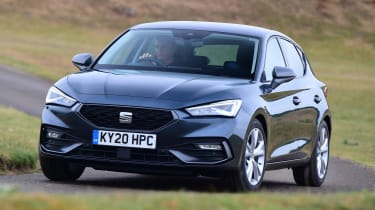 The SEAT Leon might be a bit more affordable than the Volkswagen Golf and Audi A3, but it beat them both for reliability. That's despite the fact it arguably has the most sporting looks, so this is just another reason to pick the SEAT if you want a family hatchback. Its petrol and diesel engines are certainly tried-and-tested, which is reassuring if you plan on racking up the miles. Of the faults reported, there was an even 25 per cent split between engine, electrical and transmission issues, with the 'other' category mopping up the rest.
6. Skoda Karoq – 93.65%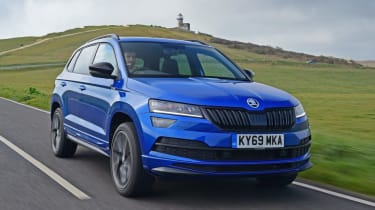 The Karoq sits in the middle of the Skoda SUV range, above the Kamiq and below the Kodiaq in terms of size, but when it comes to reliability it's as dependable as all of them. Just 19.80% of Skoda owners experienced faults with their cars, so it shows the build and engineering quality is apparent across their range. Issues which did occur were split between electrical and interior trim problems, followed by a small proportion of engine and exterior niggles.
5. Volvo XC40 – 93.69%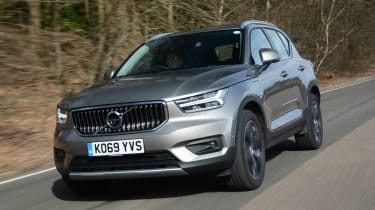 The Volvo XC40 forms the entry-point to Volvo SUV ownership, but it's still a great size for families and doesn't lack premium materials and technology. Its petrol and plug-in hybrid engines also appear to be robust, accounting for just 14 per cent of the faults reported. Electrical issues were slightly more common (a 24 per cent split), but overall the XC40 is unlikely to leave your family in the lurch.
4. Toyota C-HR – 93.96%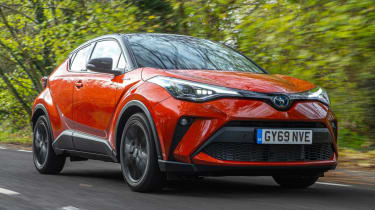 It should be little surprise to find the Toyota C-HR in this list, not just because the Japanese manufacturer is well-known for reliability, but also because of its hybrid powertrain. The latter has attained near legendary status for its reluctance to go wrong, or cost much to run, ever since it was first fitted in the Toyota Prius. Not only did the C-HR finish in fourth here, but eighth-spot overall in the Driver Power 2022 results shows what a great all-rounder it still is.
3. Volkswagen T-Roc – 94.06%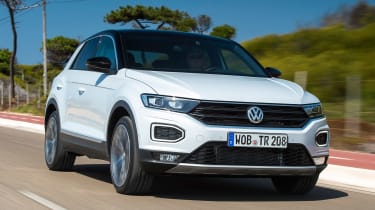 The Volkswagen T-Roc might still be in its first-generation, but it uses the tried and tested Golf Mk7 platform. SUVs based on hatchbacks are nothing new, but the T-Roc's sporty style and reliability clearly resonate with owners and it was the highest-placed VW overall in the 2022 Driver Power survey. Just under 19 per cent of owners reported a fault, and of these an equal 14 per cent had an issue with electrics, safety kit and interior trim.
2. Mazda CX-5 – 95.57%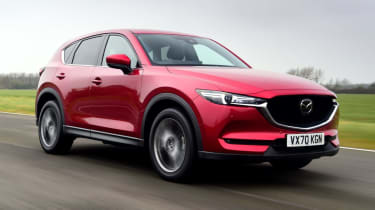 The Mazda CX-5 is the second most reliable family car you can buy today and it's this level of build quality and dependability that has helped it claim silver in the overall Driver Power standings. The CX-5 actually came third for interior and comfort, backing up owners' suggestions that the Japanese SUV feels upmarket and solid. Less than 18 per cent of owners reported an issue, but of those, electric and interior trim accounted for a quarter of faults each.
1. Skoda Kodiaq – 96.23%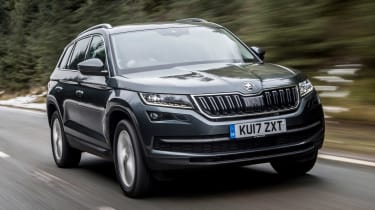 Despite the success of the Yeti, the Kodiaq was the car that kicked off a new range of SUVs for the Czech brand. It's been on sale for six years now and has recently received a mid-life refresh to keep it competitive in the increasingly tough large SUV segment. We've found that owners still rave about the reliability of their Kodiaqs, placing it top of the most reliable family cars sector in Driver Power 2022. The Kodiaq came top for practicality and boot space, and owners were impressed with build quality and the design, fit and finish of the Kodiaq's exterior. A fifth-place finish overall shows that the Kodiaq is an SUV of many talents.
Most reliable family cars top 20
Below you'll find the full list of Driver Power's 20 most reliable family cars for 2022…
| | | | |
| --- | --- | --- | --- |
| Ranking | Model | Class | Reliability Score |
| 1 | Skoda Kodiaq Mk1 (NS) | Mid to Large SUV | 96.23% |
| 2 | Mazda CX-5 Mk2 (KF) | Mid to Large SUV | 95.57% |
| 3 | Volkswagen T-Roc Mk1 | Mid to Large SUV | 94.06% |
| 4 | Toyota C-HR | Mid to Large SUV | 93.96% |
| 5 | Skoda Karoq Mk1 (NU) | Mid to Large SUV | 93.65% |
| 6 | SEAT Leon Mk3 (5F) (SE370) | Compact Family Car | 93.49% |
| 7 | Kia Ceed Mk3 (CD) | Compact Family Car | 93.49% |
| 8 | Peugeot 3008 Mk2 (Ph1) (P84) | Mid to Large SUV | 93.40% |
| 9 | Kia Sportage Mk4 (QL) | Mid to Large SUV | 93.38% |
| 10 | SEAT Ateca Mk1 (SE376) | Mid to Large SUV | 92.62% |
| 11 | Honda CR-V Mk5 (RW) | Mid to Large SUV | 92.21% |
| 12 | Audi A5 Mk2 (B9) | Executive | 91.85% |
| 13 | Mercedes-Benz GLC (X253/C253) | Premium Mid to Large SUV | 91.85% |
| 14 | Jaguar F-Pace Mk1 (X761) | Premium Mid to Large SUV | 91.74% |
| 15 | Nissan Qashqai Mk2 (J11) | Mid to Large SUV | 91.68% |
| 16 | Toyota Corolla | Compact Family Car | 91.65% |
| 17 | Hyundai Ioniq Mk1 (AE) | Compact Family Car | 91.30% |
| 18 | Vauxhall Grandland X MK1 (3630) | Mid to Large SUV | 91.14% |
| 19 | Suzuki Vitara Mk4 | Mid to Large SUV | 90.97% |
| 20 | Honda Civic Mk10 | Compact Family Car | 90.40% |
Click below to find out the most reliable cars by sector…
Most reliable cars
Most reliable used cars
Most reliable 4x4s and SUVs
Most reliable small cars
Click here to take our Driver Power customer satisfaction survey…
Continue Reading
1

Most reliable family cars

– currently reading

We reveal the most reliable family cars you can buy according to the 2022 Driver Power survey

2

Most reliable used family cars to buy

The most important attribute for a family car is reliability. With that in mind our Driver Power survey reveals the most reliable used family cars to buy now
Source: Read Full Article