We've been waiting for it for a long time. Rumors have been swirling: 720 horsepower? A top speed above 200 mph?
Now, we know what it looks like, thanks to someone on Instagram named Kyle who describes himself as a 20-year-old from Detroit.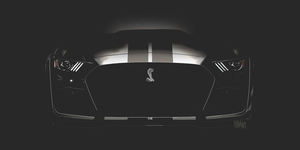 The New 2019/2020 Ford Mustang Shelby GT500! If you work at a Ford dealer and will sell me this car at MSRP please direct message me! I will leave a deposit today! 👍🏼👍🏼 (Disclaimer: Photos were sent to me via Instagram direct message. I am not the originator of this photo. Only a repost with my watermark)
A post shared by Kyle | 20Yrs Old | Detroit, MI (@sinister_lifestyle) on
We have no way of knowing for sure whether the car that "sinister_lifestyle" has shown us is the real thing, or how he got his hands on these images. But what we see adds up: The snake logo in the center of the grille, the larger air inlets, the altered fog light and lower intake area all resemble what we saw in a Ford-approved teaser image released back in March. Also, there's a cobra on the screen behind it. We're good at deducing these kinds of clues.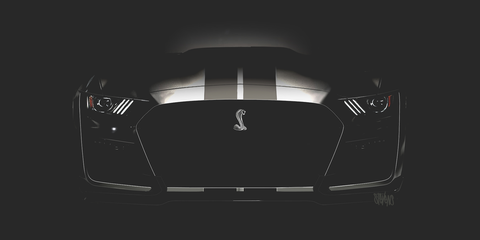 Ford
Another image released by Ford showed the GT500 in the same white-on-blue color scheme, with a similarly large decklid spoiler as seen here. Seems this guy Kyle might have seen the real deal.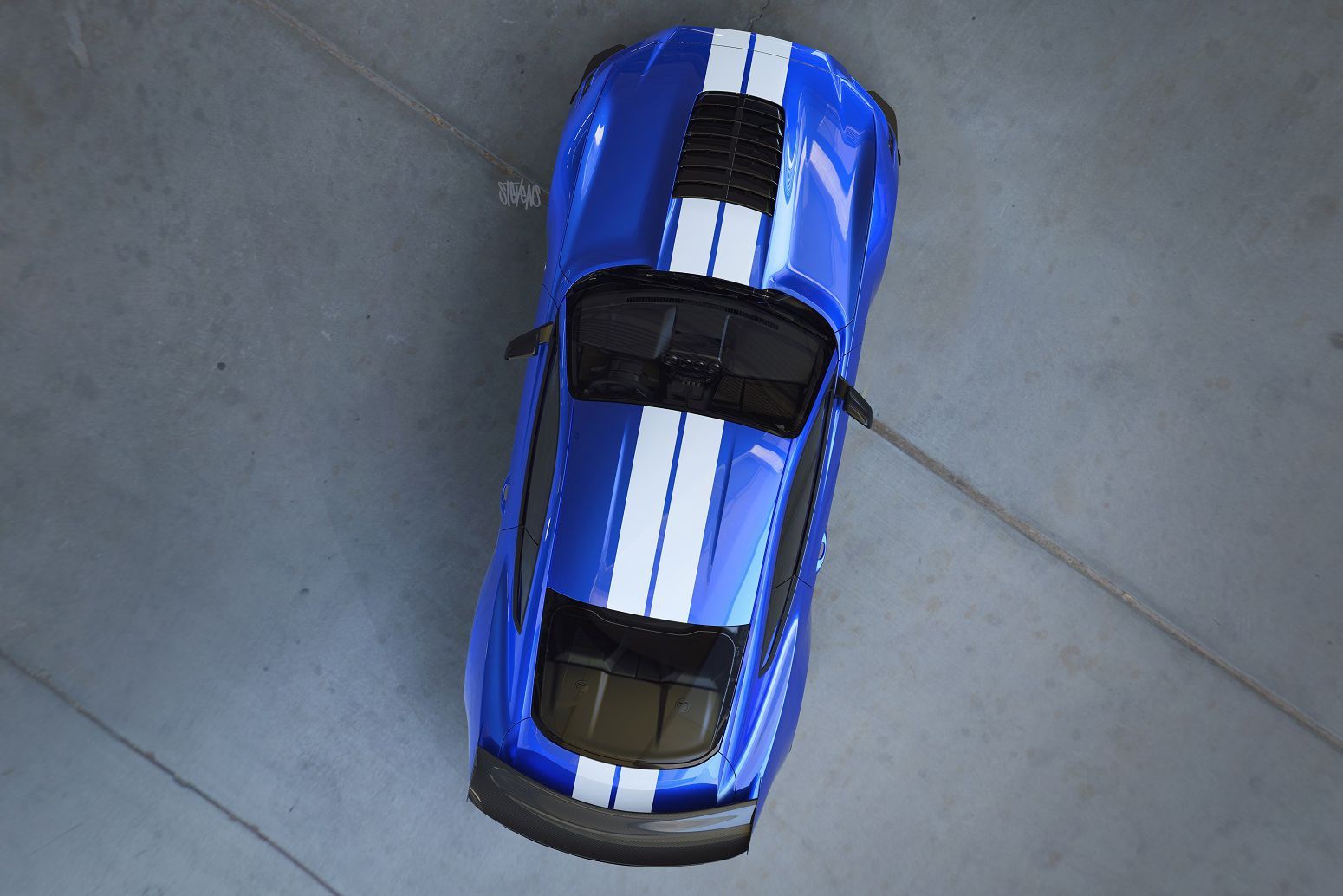 Ford
Officially, we won't see the GT500 until the 2019 North American International Auto Show in Detroit. Ford has shown small glimpses of the car, and hinted that it will have in excess of 700 horsepower, but this is by far the most we've seen of the long-anticipated return of the Super Snake.
The legend returns in 2019. The most powerful street-legal production Ford ever with more than 700hp projected 🐍. #FordMustang #GT500 #FordNAIAS #NAIAS2018 pic.twitter.com/DGN4JD8TzS
So how did a self-described 20-year-old get a peek at this car long before its official reveal? And why does the car look like it's on a car show display stand? As Automotive News reports, Ford is holding a national dealer meeting in Las Vegas this week. Events like these often include a sneak-peek at future products, especially high-performance models that will draw people in to dealerships.
Of course, attendees at these events are strongly encouraged not to leak information or photos the automaker presents there. Usually, this involves a signed non-disclosure agreement. And regardless, if you're a dealer and you want to get a hot car on your showroom floor, you definitely don't want to piss off the automaker.
What we're saying is: Kyle, I mean, "sinister_lifestyle," you might be in some big trouble, bud.
H/T Jalopnik
Source: Read Full Article