Stirling Moss had 16 wins in 66 starts in Formula 1, finishing second place in the points championship four times and third place three times. He was known as "the king without a crown."
Moss died in April at the age of 90. Maserati may not be able to give him a regal title, but a prototype sports car is a good start.
The prototype dedicated to Moss is one of Maserati's upcoming MC20 sports cars, which we first saw back in February. Its design is taken from the Maserati Eldorado, which Moss drove at Monza in 1958. Maserati revealed the car yesterday, May 13, on the anniversary of Moss' win at Monaco in 1956. He led all 100 laps that day in a 250F (while Maserati driver Jean Behra, of Autoweek's helmet logo inspiration, finished third).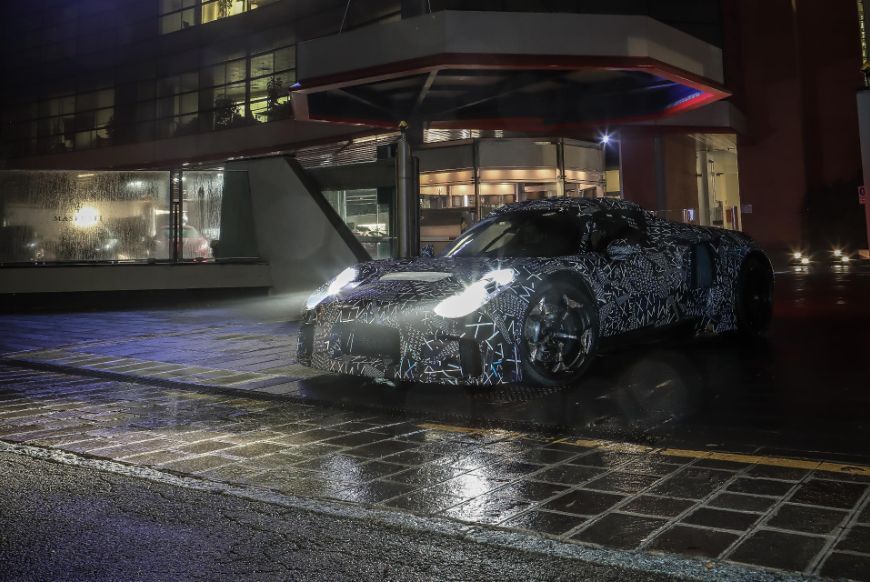 The bigger deal here is that Maserati says it will use the MC20 to "return to a leading role on the racing circuits." Its last world championship was in 2010 with the wild-looking MC12. The MC20 will also be the first car to get a new engine 100% designed in-house by Maserati. We don't actually know what the engine is quite yet—its road cars use Ferrari engines—but we'd love to see something new and innovative from the brand.
From what we can see in the pictures, the MC20 looks to have a Gran Turismo-style front end, but it is a little racier with a longer rear end that has a gentler slope from the roof.
We can't wait to see more of this thing.
From: Autoweek
Source: Read Full Article