You've gotta love Ural. The stalwart Russian motor company has been building tough, simple sidecar motorcycles with vague similarities to an ancient BMW design since before World War II. Aside from recent updates like fuel injection and disc brakes, the bikes Ural builds today are about as old-fashioned as they get.
Except for the latest one, which launches a drone from a compartment in the nose of the sidecar. Which basically means there's more 21st century in that luggage box than there is in the entire rest of the vehicle.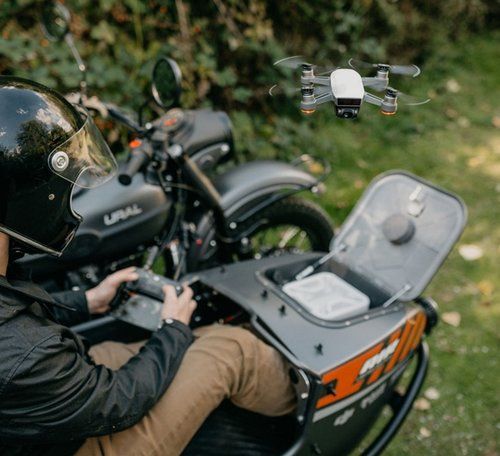 Ural
You may recall Ural from this story we published a little while back, wherein our resident goofball Sam Smith took a Ural sidecar rig and a Mercedes-AMG G65 to the wilds of the Pacific Northwest. The motorcycle's stone-simple air-cooled engine, unique two-wheel drive setup (a power-take-off shaft sends torque to the sidecar wheel) and general rough-and-tumble demeanor make it feel like you can take it just about anywhere. Slowly.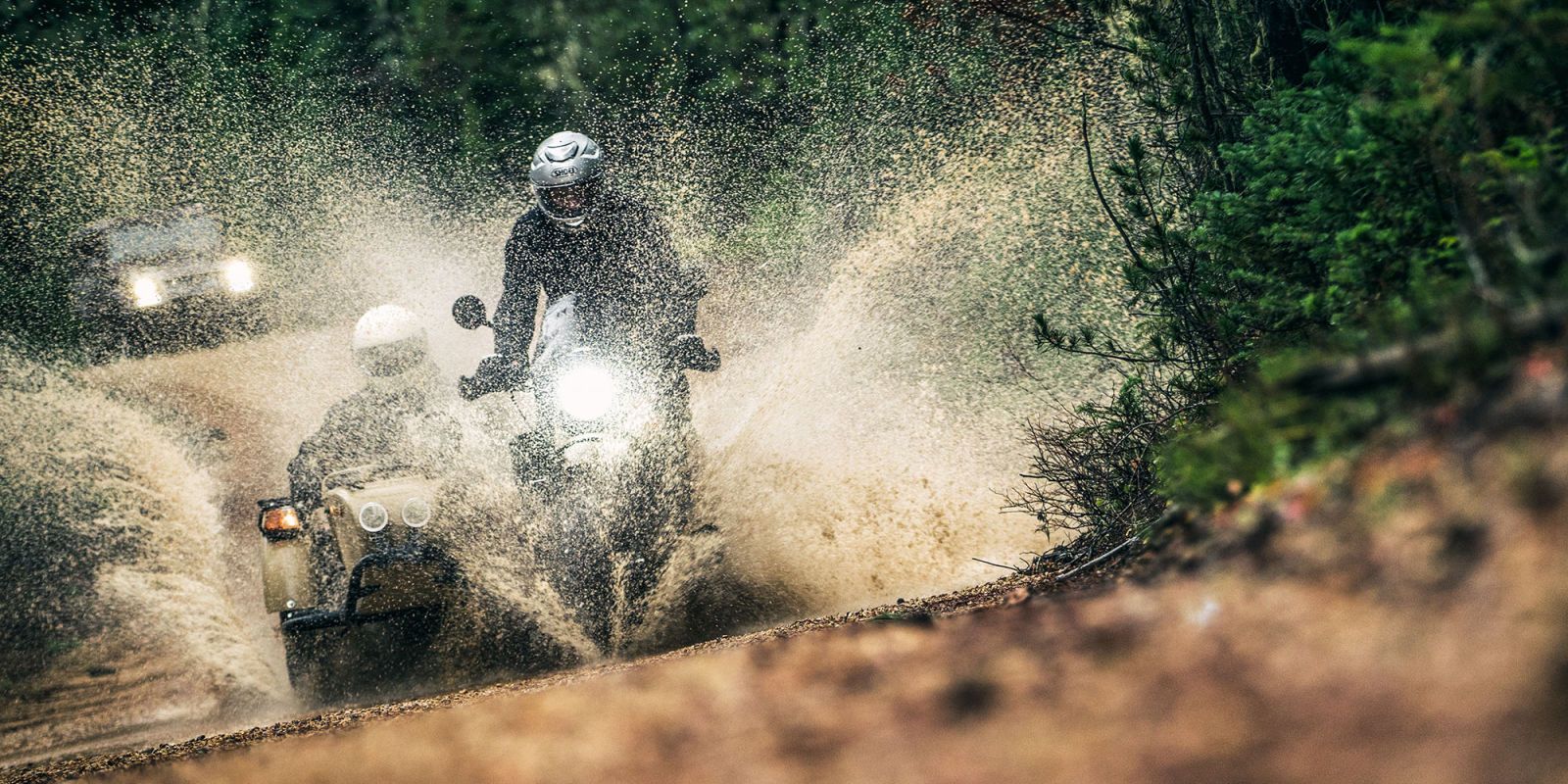 Now, Ural is launching the special edition rig you see here: The Air. Why a drone? Ural's website explains: "What's over the ridge? What's just beyond your campsite? What obstacles lie ahead after a big storm? When the trail ends or nightfall is looming, the rider or passenger becomes a pilot, sending out their eye in the sky to determine the best route or quickest escape." It's even got a USB charging port, a feature that itself would seem extremely high-tech on the typical Ural.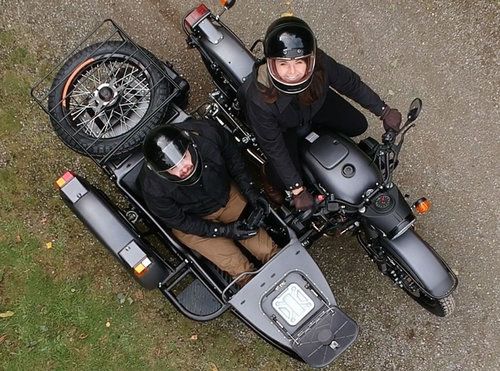 Ural
At the push of a button, the hatch opens, releasing the DJI Spark drone. With the controller hard-mounted to the sidecar, the passenger becomes the pilot. Cheekily, Ural includes a windsock on a selfie stick because, as they put it, "after all, you can't operate a drone ship without proper wind tracking technology."
The Ural Air is limited to 40 units worldwide, at a price of $18,000 US. Examples will start showing up at Ural dealers in November. Reserve yours now by clicking here.
via Autoblog
Source: Read Full Article