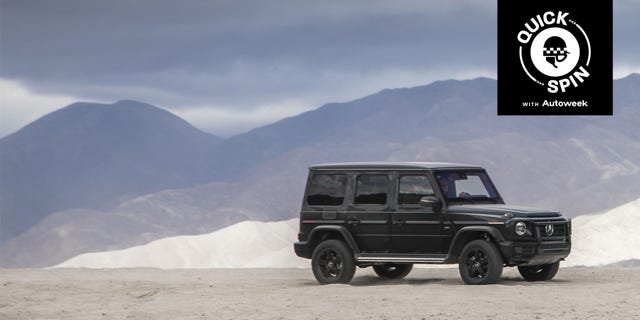 The latest generation Mercedes-Benz G-Class ditches some beloved off-road clout with the removal of its solid front axle. However, the more road-friendly independent front suspension makes the G-Wagen friendlier on highways and city streets. This 2020 G550 sports a 4.0-liter turbocharged V8 power making 416 hp, which is more than enough to get you down Rodeo Drive. Managing that power is a nine-speed automatic transmission that then feeds the power to the all-wheel-drive system before hitting the pavement. Of course, as you'd expect with a G-Class, the 2020 G550's specs are overshadowed by the opulent interior and host of high-tech features.
On this episode of Quick Spin, Patrick Carone puts the new G-Class to the test on a road trip to Upstate New York. Carone takes you along on the journey with some recorded segments that bring you along in the car during his test. He also walks you around the car and highlights some features that make the G-Wagen interesting. Between those segments, Carone elaborates on those segments with host Wesley Wren. The two also work to get to what makes the G-Class stand out in a sea of other special cars.
Tune in below, on Apple Podcasts, Spotify, Stitcher, or wherever podcasts are played.
Source: Read Full Article