A road trip through the coastal route had always been on the bucket list, furthermore, since we would driving Thars i.e. 4X4s, it would be more fun to explore the sights like never before.
BHPian abhikb recently shared this with other enthusiasts.

The Land2Coast Drive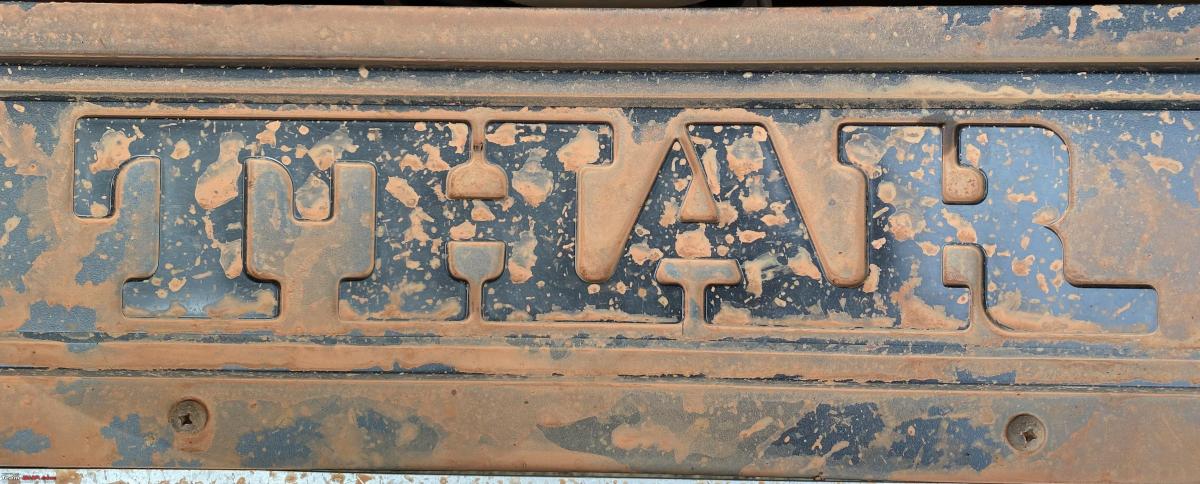 LIFE BEGINS WHERE THE ROAD ENDS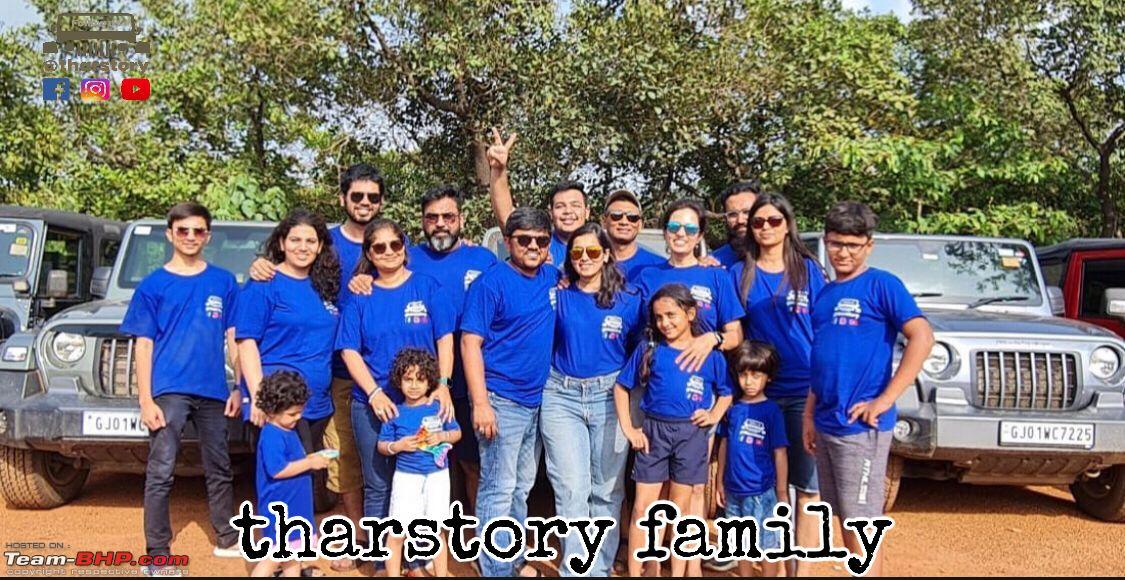 As the title suggests, we the TharStory team did a 2800 Kms drive from Ahmedabad to Goa through the Coastal route via Konkan.
Quick Information about Tharstory:
We are a bunch of Road Trip Lovers who are Corporate breadwinners by profession but Travel Enthusiasts by Passion. Our Passion has broadened limitless after we got ourselves 4X4 vehicles, which has helped us to travel back and blue to the places beyond the horizon.It started off with weekend strolling to offbeat unexplored places followed with a few road trips and off-road excursions which includes families as well as toddlers. What seems to be an occasional sustenance for many, is a regular routine for us now and thus TharStory came into existence.
TharStory is all about enjoying your lifestyle with a 4X4 vehicle and how it enhances road tripping & weekend outings
experiences. The aim is to influence, and motivate more and more people to break free from the monotonous life style and
experience the beauty of the natural surroundings.
These experiences are shared through a YouTube Channel and an Instagram profile, it includes information related to
using of 4X4 vehicles in off road conditions, road tripping experiences, places to travel, recommendations with a personal
touch to influence people's behavior and choice.
Prologue: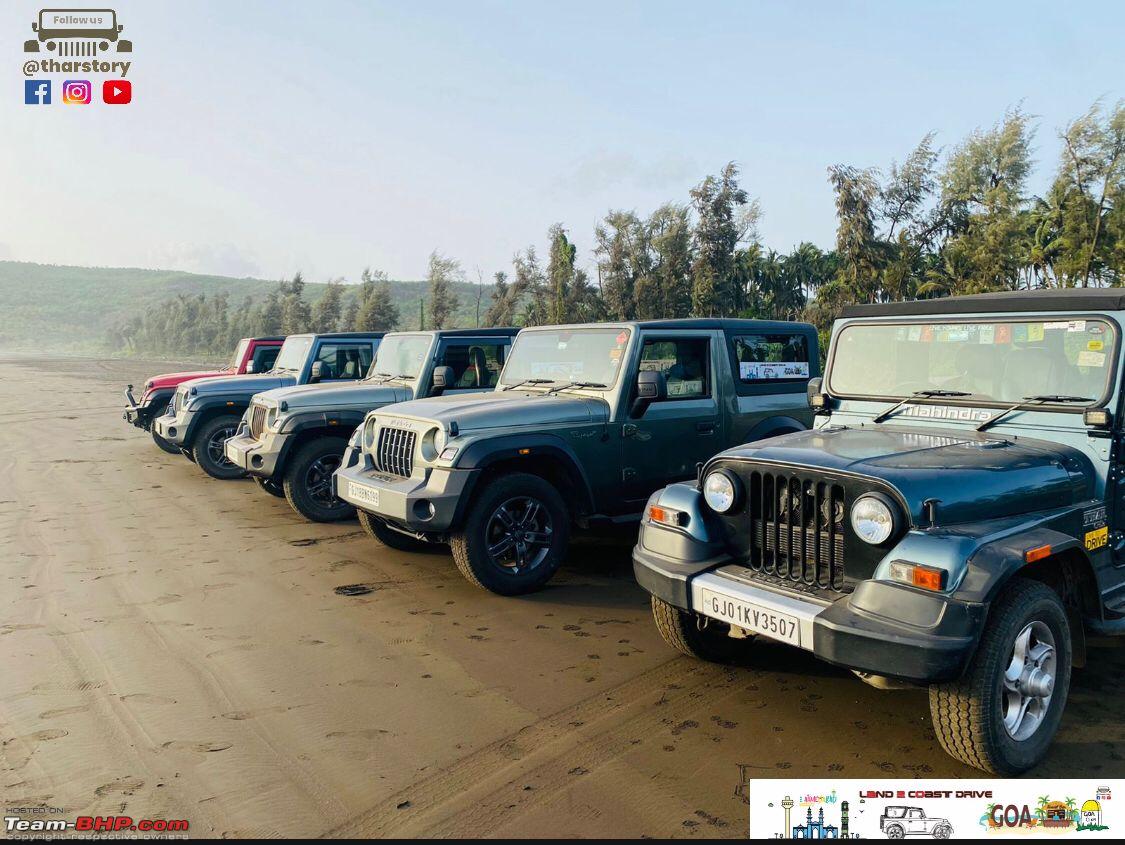 Our last road trip was in August-2021, where we had embarked on a 3 days trip to Nashik and Western ghats during the monsoon. Since, then we had been itching to do a 7+ days trip driving along the road. The biggest question about planning a road trip is to finalize the destination, should we drive north, Far East, into the jungles or down south. It's always a time taking affair to finalize the destination, after discussions for weeks, we zeroed in on exploring the Mumbai-Goa coastal route.
A road trip through the coastal route had always been on the bucket list and this was the ideal time to do so, furthermore, since we would driving in Thars i.e. 4X4s it would be more fun to explore the sights like never before. People enjoy the sight from the roads, we drive straight into the heart of the sight.
Iternary and Route Planning:
Once the destination is finalized, the biggest brain storming activity is to finalize the route and the places to visit. Especially when you are traveling in a big group, we needed to finalize the route and day wise plan in such a way that every member remains equally excited, is less tired and remains fresh during the trip.
The first priority was clear that we will take the coastal route from Alibag to reach Goa, while returning back we shall come back using the regular Goa-Belgaum-Pune-Mumbai route. Below is the final plan which was executed:
Day-1: Ahmedabad to Manor – 459 Kms- 8 hours
Day-2: Manor to Alibag- 170 Kms- 6 hours
Day-3: Alibag to Murud- 140 Kms- 8 hours
Ferry crossings:
Agardanda to Dighi
Bagmandla to Vesavi
Day-4: Murud to Malvan- 278 Kms- 14 hours
Ferry crossings:
Dabhol to Dhopave
Tawsal to Jaigad
Day-5: Malvan to Goa- 130 Kms- 4 hours
Day-6: Goa- Cabo de rama, Agonda, Butterfly beach
Day-7: Goa- Galgibaga beach, Cotigao Wildlife Sanctuary, Palolem backwaters
Day-8: Goa to Satara- 375 Kms- 8 hours
Day-9: Satara to Silvasa- 405 Kms- 8 hours
Day-10: Silvasa to Ahmedabad- 390 Kms- 7 hours
Things we carried:
Tyre Inflator
Puncture kit
Engine oil
Coolant
Coolant pipe
First aid kit
Mosquito repellent
Basic meds
Sunscreen
Raincoat/ umbrella
Garbage bags
Toilet tent
Jump Starter
Headlight bulbs
Car RC and insurance, in case owner is not present authorization letter in name of the driver
Accommodation:
Since we were traveling in a big group comprising of small kids, we had pre-booked all our stays so as to avoid any last minute hassle. Below are the details:
Manor: Janani Villa- Airbnb
Alibag: Varsoli cottage- Airbnb
Murud: Neelkrupa Resort- MakeMyTrip
Malvan: Hotel Pride- MakeMyTrip
Goa: Club Palolem- Direct booking at the resort
Satara: Hotel Manasi Royal- MakeMyTrip
Silvassa: Hotel tha Windtree- MakeMyTrip
While the stay options upto Goa were booked as soon as the dates were finalized, the last two nights at Satara and Silvassa were not booked since we were not sure about the return journey, hence, these were booked while we were in Goa only.
The Team: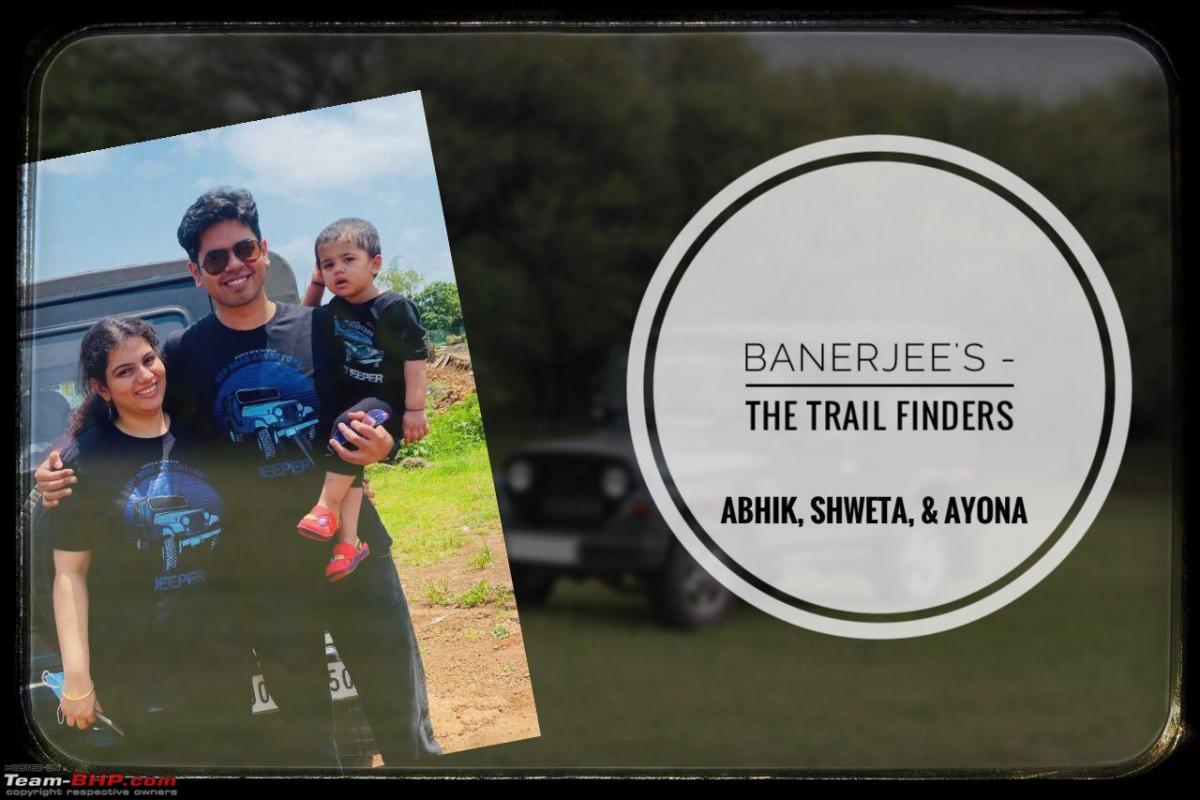 Drive: Thar 700 CRDe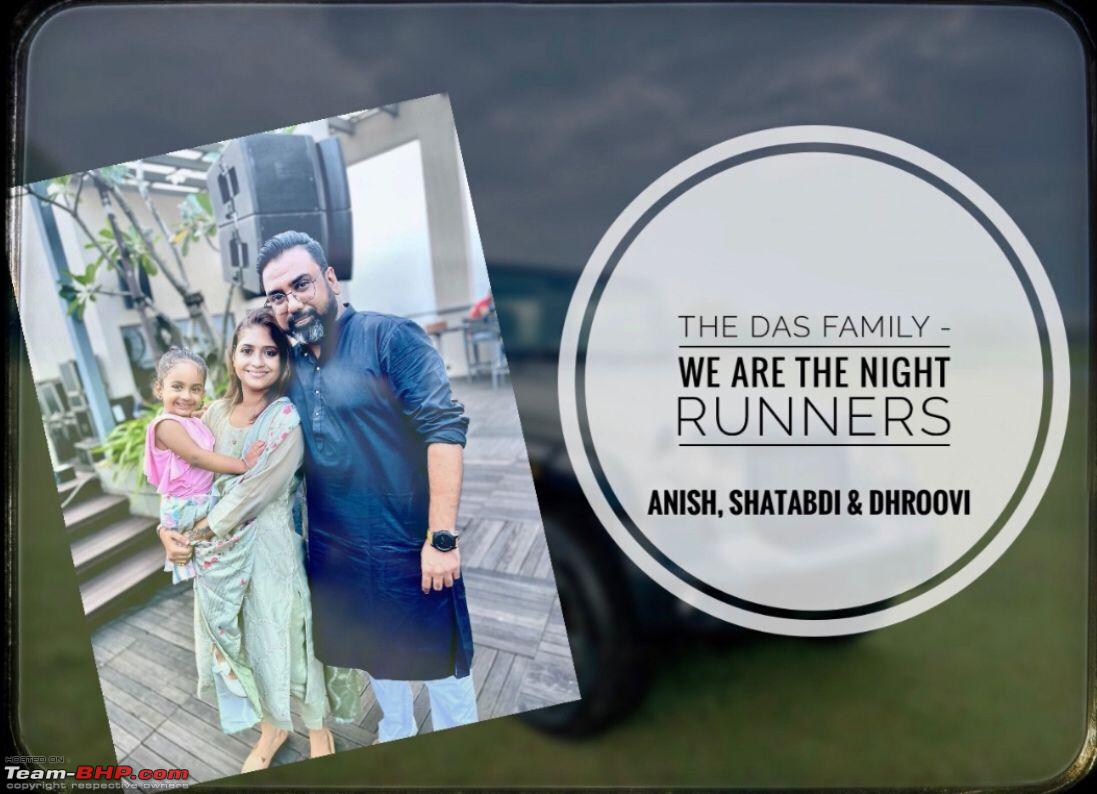 Drive: Thar 2020, diesel MT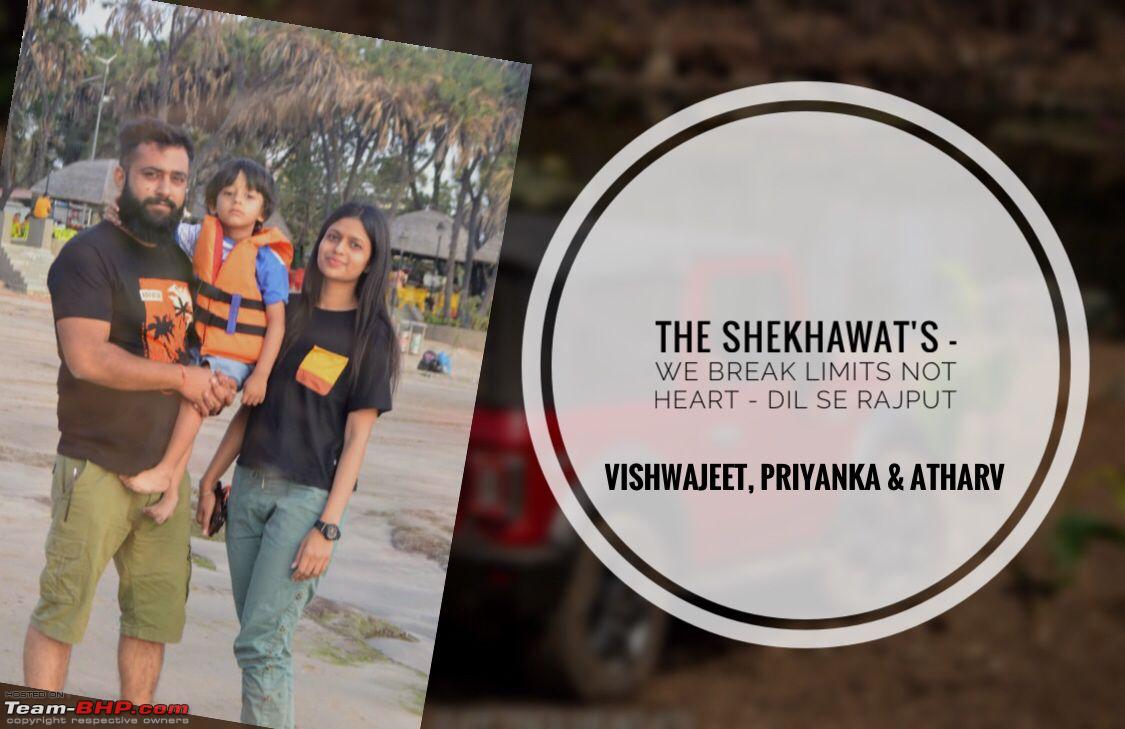 Drive: Thar 2020, diesel MT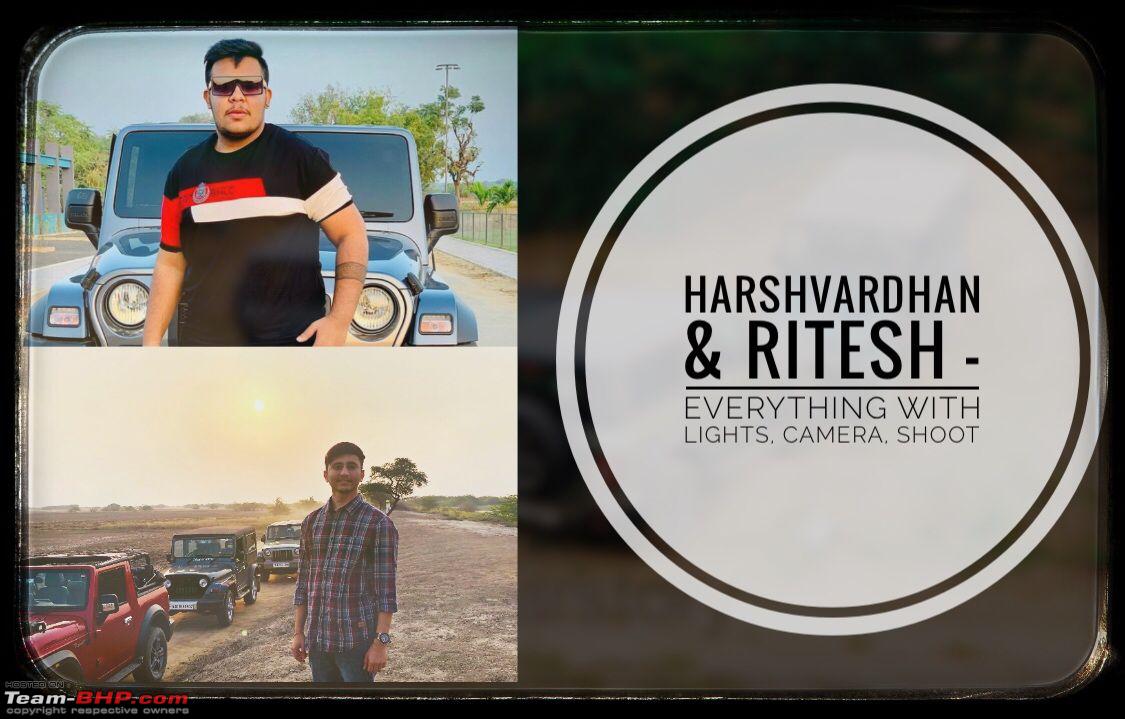 Drive: Co-travellers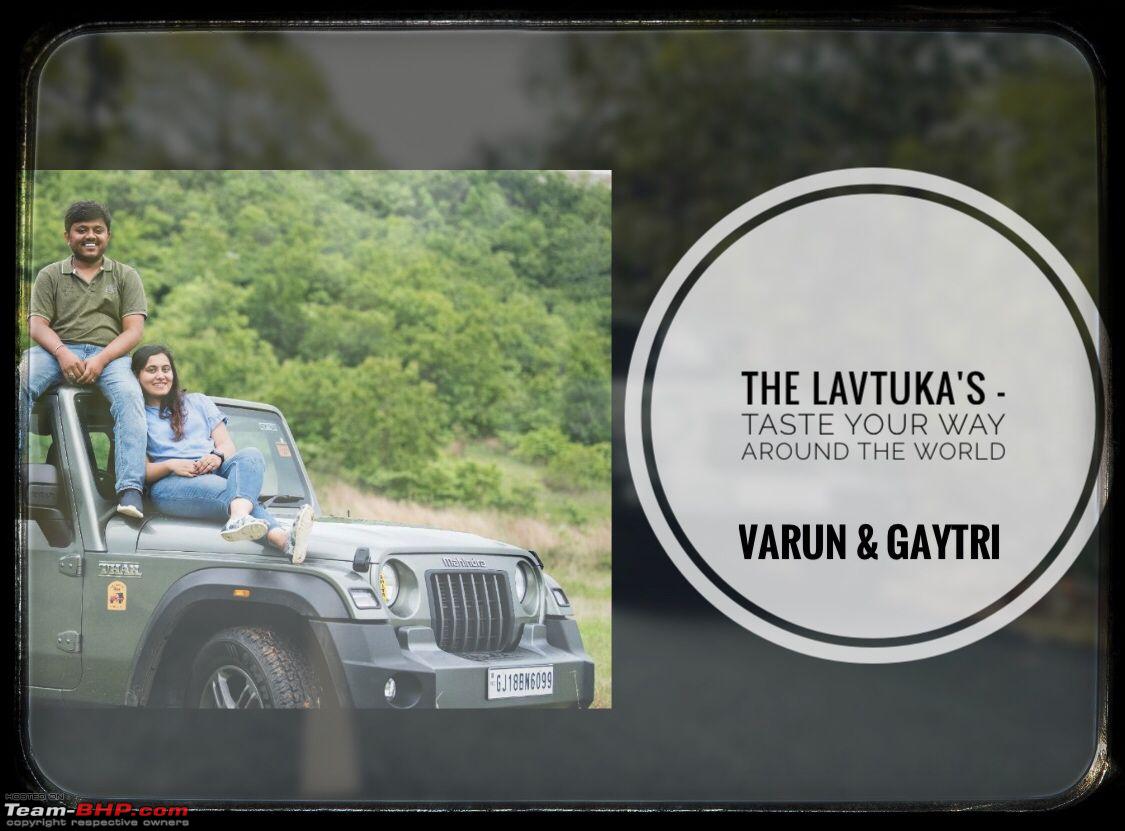 Drive: Thar 2020, diesel MT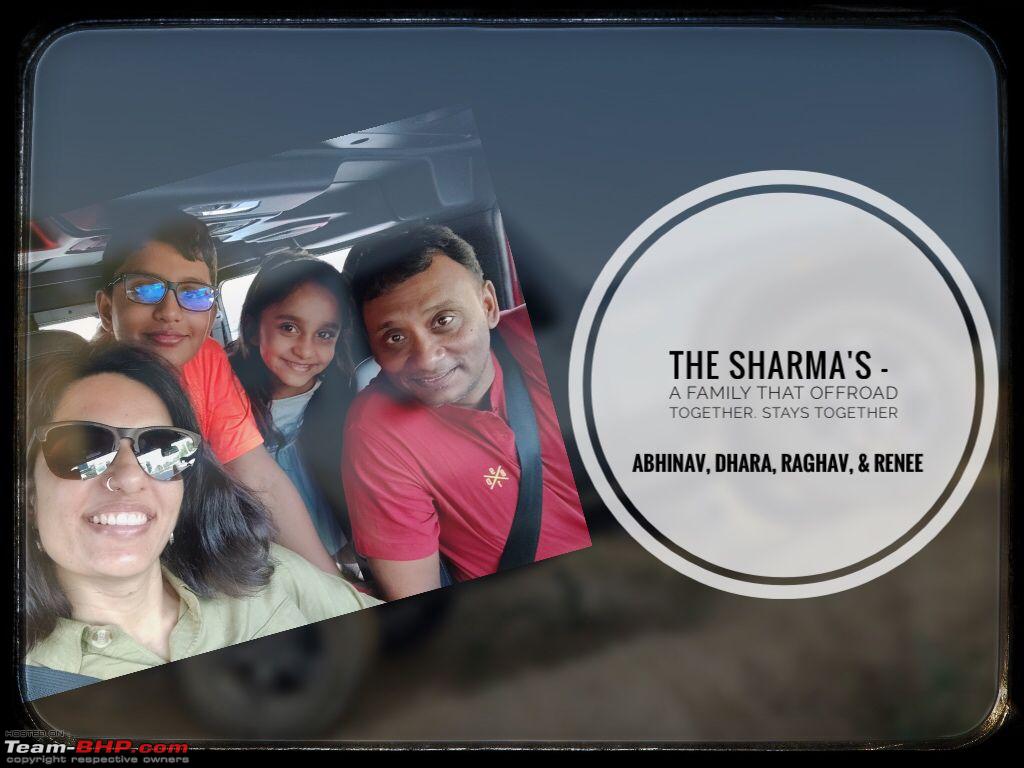 Drive: Thar 2020, diesel AT
Bhpians:
abhikb – Abhik Banerjee
AnishD – Anish Das
Ritesh_7770 – Ritesh Udasi
Resurrectedvss- Vishwajeet Shekawat
goni23us- Abhinav Sharma
dr.dhara- Dr. Dhara Sharma
The journey:
The first day of any trip will keep you on the toes and make you feel restless, not because the pre-trip stress but because of the excitement of the journey that is about to start. Before starting of the trip, all of us met a few times to finalize on the stuff to carry, fine tuning the final plan, etc. We had planned to start on Friday, 27th May, the stay was booked accordingly, we knew that crossing Mumbai will easily consume 2-3 hours hence it was best that we don't rush it in a single day from Ahmedabad.
However, as luck would have a last minute work exigency came up which meant I had to attend office on the day we were about to start, similar scenario arised with bhpian Resurrectedvss, all of us met couple of days before the trip to discuss on how to take things forward. Finally, it was decided that 3 Cars will move to Manor as planned, while me and Vishwajeet (Team bhp handle Resurrectedvss) will start in the evening and reach Manor late in the night.
Here came another twist, a thought popped into my mind as I was calculating the driving time and how we can start in the evening to make it to manor in such a way that we even get time to rest. Normally, it's a 7-8 hours drive depending upon the traffic conditions, however, 6-8pm are the busiest hour and not a good time to start your trip from Ahmedabad, with the delays due to traffic we could figure it out that we won't be able to make it to Manor before 4 in the morning which means starting after a tired day at work and then driving full night, with toddlers it would have been bit too much. Me and Vishwajeet spoke a few times on this and finally we decided that we will start the next day i.e. Day-2 and drive straight to Alibag.
Day-1, Ahmedabad to Manor- 459 kms, 8 hours:
The first team of 3 Thars started in the morning at 8am for Manor, the driving time was estimated to be around 8-9 hours including breaks. There were frequent updates coming down in the WhatsApp group which also helped everyone keeping a tap on the journey.
The journey started around 8am with 3 Thars assembling at Ahmedabad-Vadodara expressway, the morning hours are generally not that much busy so the team didn't had any issue catching up at the expressway junction. Upto Manor it's the usual easy laid back cruising on the NH48, the breakfast stop was at Hotel legend near Vadodara followed with a lunch break at Sugar & Spice- Surat.
Upto lunch time, the journey was pretty laid back and slow since there were multiple stops being taken also being the first day with less distance to be covered for the day. There wasn't nothing much ado on the first day post lunch it was just a plain drive upto the place of stay for the night.
The team made it to Janani Villa by 5-5:30 PM, there was traffic enroute but not something which was not manageable.
Day-2, Team-1: Manor to Alibag- 170 kms, 6 hours:
It was a lazy morning for Team-1 since the distance to be covered was less, only bottleneck was crossing Ghodbunder and then Thane-Navi Mumbai hence, the plan was to start the day at ease. Earlier it was concluded that the team shall around 12pm or post lunch but since the property was already booked the next day, we had to move out as per the checkout time.
Accordingly, the team had their breakfast and loaded the luggage to move out by 11am, both the teams were in constant touch updating about the distance to do and possible meet up point. Once, on the main highway, the journey upto Ghodbunder approach is a breeze it barely takes a hour or so to cover that distance. Ghodbunder is a junction point for which one needs to cross the Vasai creek and then either go straight for Old mumbai or turn left for Thane- Navi Mumbai.
The major challenge is crossing the traffic which assembles before the Vasai creek and stays upto Ghodbunder cross road. So once the team was near the Vasai Creek unwillingly they had to get entangled in the traffic jam, it took a good 1 hour to cross the traffic jam at snail's pace. By the time then3 Thars entered Thane, It was already past 3pm and the team was due for lunch. One of the famous restaurants in Thane, Fountain Restaurants was picked as the spot to have lunch. By 4:30 PM, all of the members hoped back again to start their final leg of the journey towards Alibag. One more challenge that poised ahead of everyone was none of the members had been on this stretch earlier, following GPS on the Thane-Belapur road is quite confusing. Our team also had a tough time negotiating the Navi Mumbai roads, anyhow before sunset the team had crossed Panvel and was cruising on its way to Alibag, it would be around 7:30 PM when the first thar touched the Airbnb we had booked there followed by the rest of the two Thars within 30 minutes span.
Team-2: Ahmedabad to Alibag- 621 kms, 14 hours: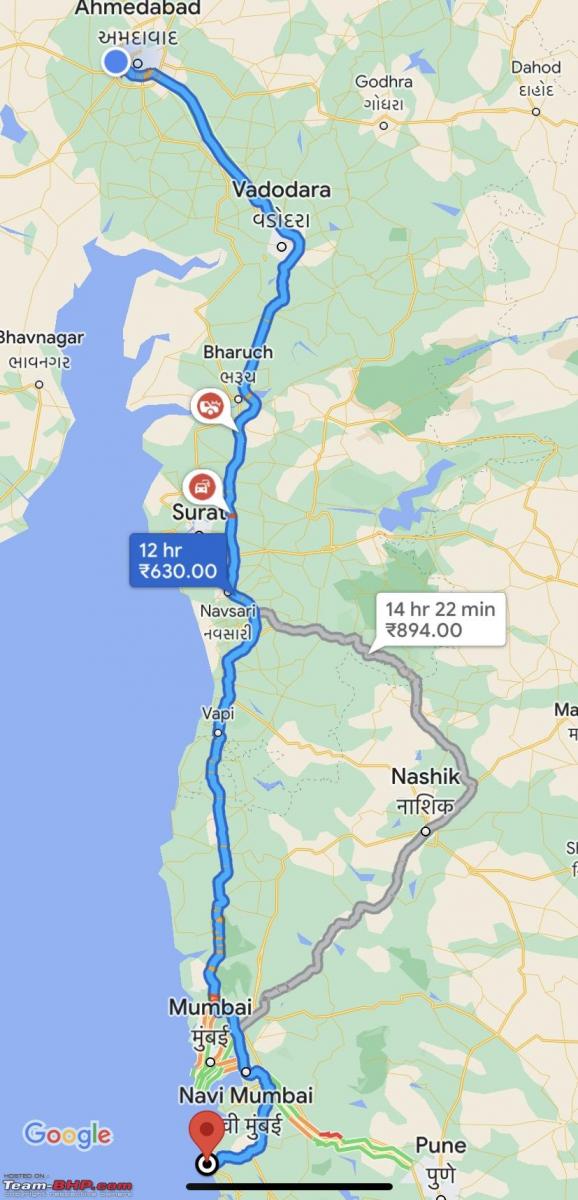 While Team-1 comprising of 3 Thars was already on its way to Alibag, the remaining two, mine and Vishwajeet's had started our journey till Alibag. We took the Ahmedabad-Vadodara expressway instead of the NH48 (our regular one) hoping for some respite, however, it turned out to be a bad decision since the expressway was overcrowded with trucks and busses. It took us a good 1+ hour to cross the expressway itself, post that we pulled through the NH48 without any breaks till Palsana, Surat. We met BHPian Abbas at Palsana who had come down to handover the walkie talkies To us which proved to be a boon (you will know why later). Abbas bhai runs a Motorsport company called TT Motorsports and drives a white Pajero SFX (what a beauty it is). Anyhow after exchanging greetings and chitchatting for 10-15 minutes we continued our journey.
Near about Valsad, I spotted a Red Pajero SFx which belonged to Mandeep Khalsy (BHPian epicenter rulz), again had to stop by for 5 minutes to exchange greetings. Anyways we cruised on our journey for Alibag, It took us about 7.5 hours to touch Manor, but by then Team-1 had already progressed into the Mumbai-Alibag highway. It was evening time when we entered the Vasai creek-Ghodbunder stretch and as usual it was heavily jammed, after crawling a bit, we decided to make use of the kaccha road beside wherever possible, we would simply drive down from the tarmac and then catch on whenever possible on the tarmac, this helped us save some time as we were out on the Thane-Belapur road within 40 minutes.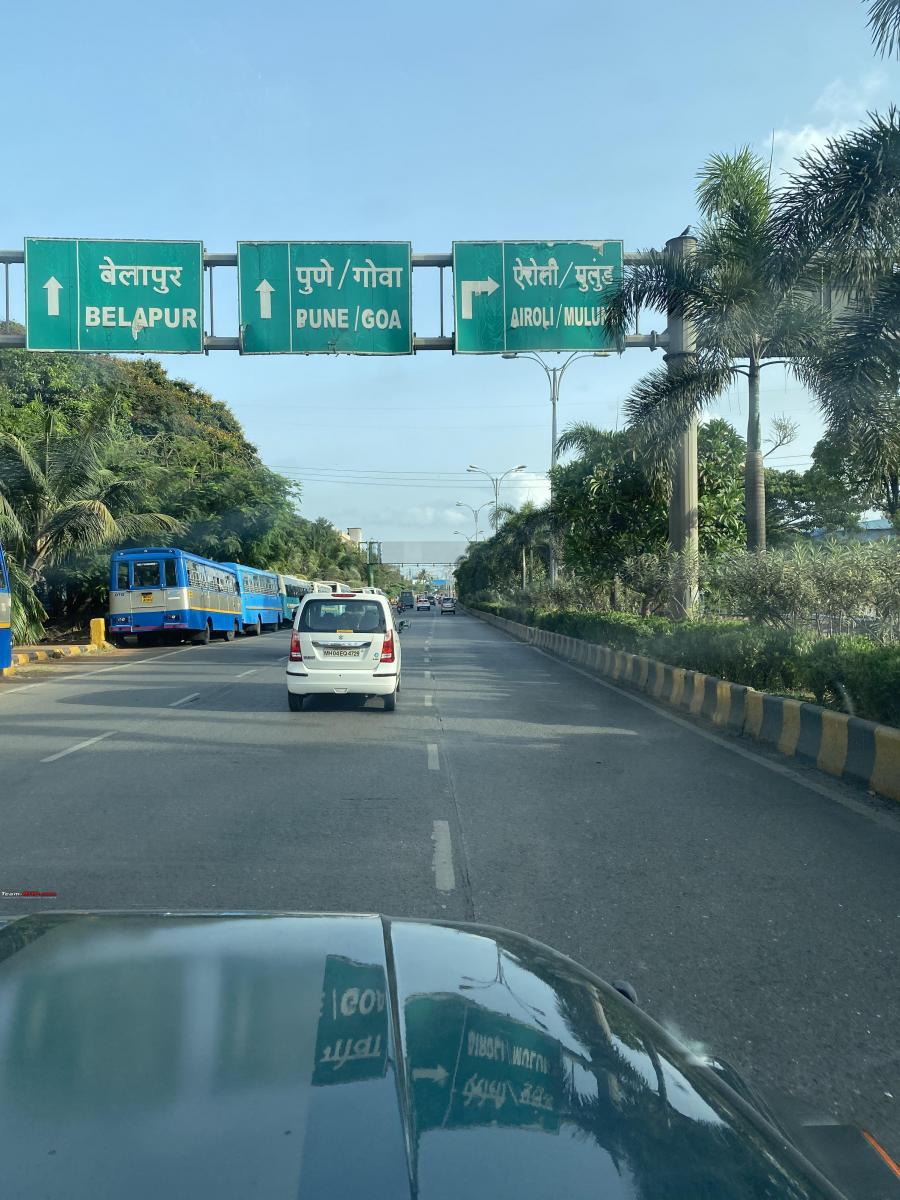 I have been on this stretch multiple times hence was aware about the best possible route to take, we drove through the Thane-Belapur road towards Airoli, Rabale and finally reached Panvel, from Panvel took the right turn towards Alibag and stopped for a quick refreshment.
Post this the further stretch till Alibag was pretty boring to drive especially the last 30 odd Kms, any how following the coordinates on GPS we reached our Airbnb stay and were greeted by other team mates. We quickly freshened up and assembled for dinner, what followed was a typical late night adda session till everyone retired to their respective rooms. Someone asked what is the time, the clock ticked 3am, but who cares when you are there to enjoy and a few hours here and there doesn't matter.
Continue reading on BHPian abhkb's 2800 km road trip with 5 Thars for BHPian comments, insights and more information.
Source: Read Full Article