I get 13 kmpl in Eco & 10 kmpl in Comfort. Which is exactly inline with BMW's claim that Eco gives a 25% boost in fuel economy.
BHPian Stryker recently shared this with other enthusiasts.
Six months & 5600 km update
June 18th marked six months to the day since I brought home the Ultimate Driving Machine. Even today, I get a rush whenever I start the car. And I always look back at it while walking away after parking!
We happened to visit Kabini over that weekend and I took the opportunity to do a quick photo shoot.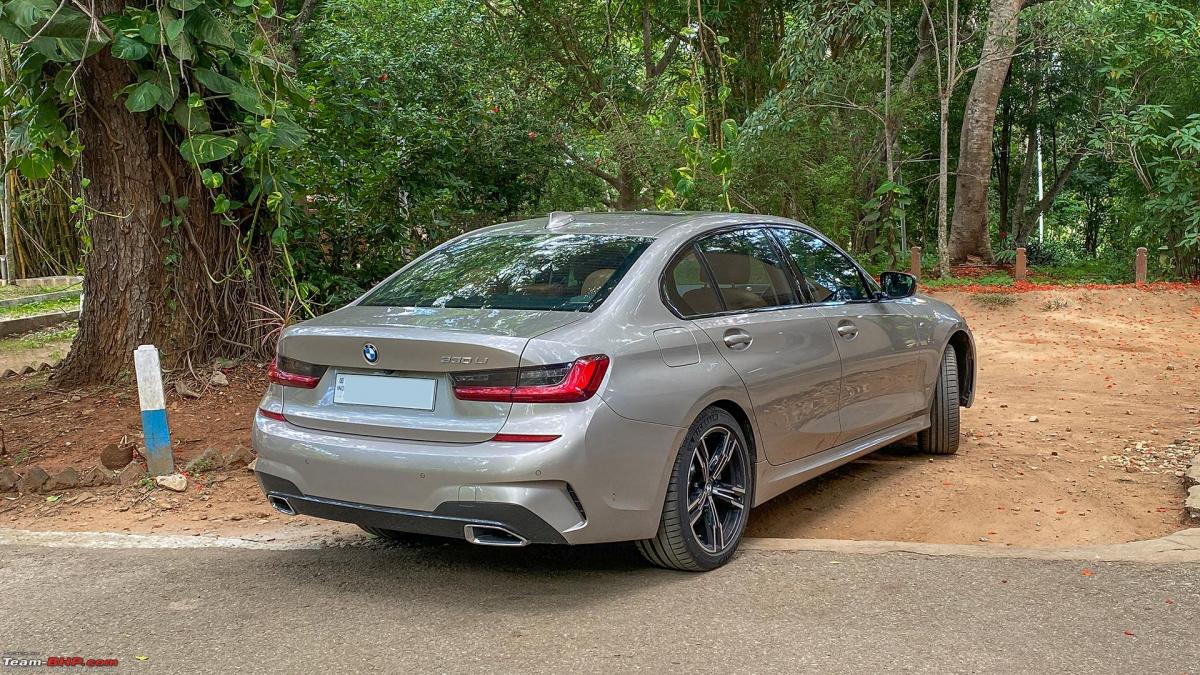 JLR Kabini has transformed into a green paradise, which is usual for this time of the year. Surprising, mine was the only car in the parking lot when we checked in. I've never seen this in over 15 years of visiting JLR! Of course, by evening it was full. I will post a separate thread on this visit in the Travelogues forum.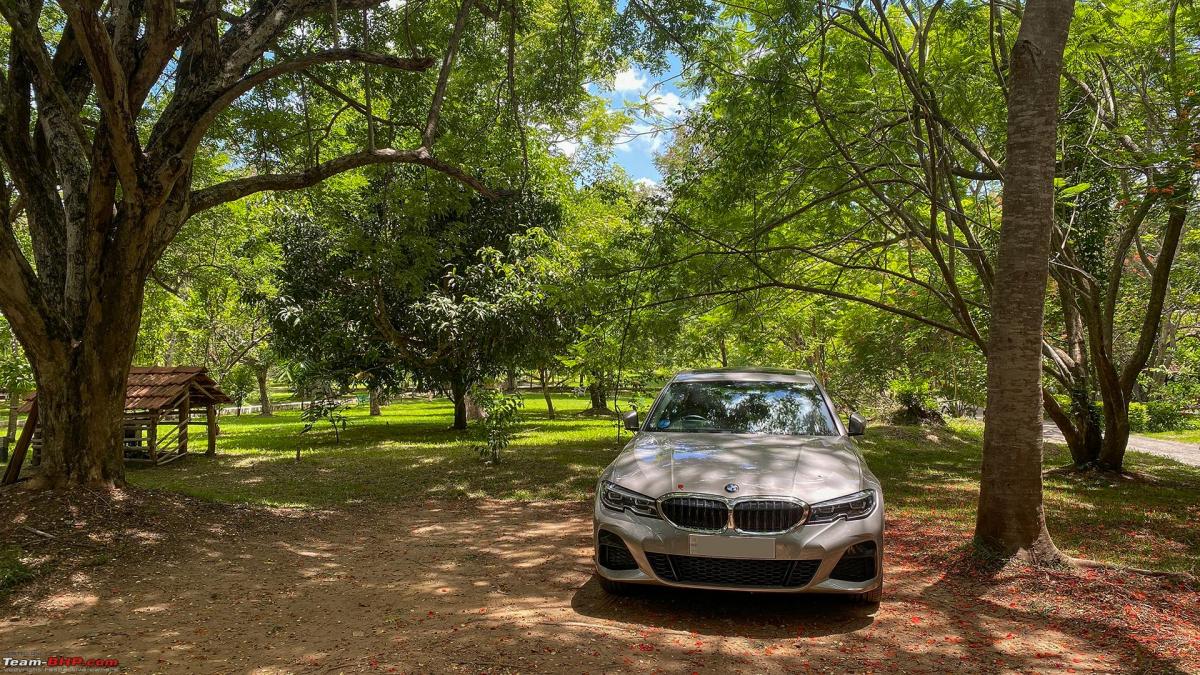 Some observations during the six months of running, in no particular order:
There is absolutely no rattle, squeaks or any other untoward sounds.
Car performs flawlessly and at no time have I felt any lack of either power or comfort. I'd say this one is the perfect balance between the two prime factors for a car. Power and Comfort.
I seem to be doing almost all my city driving in Eco Pro mode, which is quite good for city traffic. Above all, it is Q.U.I.E.T. in the cabin which I love more than anything else. My nephew continues to complain that the silence in the cabin puts him to sleep whenever he travels in the car.
Most of the highways runs are in Comfort mode, which I find is the ideal balance between power and response. Unless you want to break some records!
This time, the return trip from JLR to home, a distance of 245 kms door to door, was covered in 3 hours 10 minutes. We didn't stop anywhere except at signals in Mysore and Bangalore. Started at 1105 from JLR and was parked at home by 1415. All in Comfort mode. Roads are excellent throughout.
The answer for "kitna deti hai" varies. I get ~13 kmpl in Eco, ~10 in Comfort. Which is exactly inline with BMW's claim that Eco gives a 25% boost in fuel ecomony. I haven't done any extended Sports mode runs, so I haven't checked mileage in that. I'm guessing it will be in the region of ~7 kmpl if I do a full run.

Sports Plus mode is definitely not for the faint hearted! Merely thinking about accelarating pushes the car to insane speeds.
Some time back, during a quick visit to Melkote (temple town near Mandya on the Mysore highway), while returning, the highway maintenance team had blockaded the road for a few minutes to clear some debris. Traffic had stopped for about ten minutes and I was the second car in the long queue in the middle lane. Put it in Sports Plus mode and you can guess what happened next! Car reaches ultra high triple digits in very little time. All the other cars could see of me were a pair of disappearing tail lights!
On one occasion, I had to brake very hard to avoid some idiot crossing the road at the wrong place. The hazard lights came on automatically, helping warn the cars behind. I didn't know about this feature and I thought I had somehow hit the button myself, which I found difficult to believe. Has anyone else experienced this? I don't want to try practicals myself again!
AC performance in Eco Pro is not good, it barely cools the interior especially in hot climates. We had visited Ahobilam (another temple town in Andhra, about 450 kms from BLR, we seem to be doing a lot of temple runs!) in the third week of April and the outside temp was around 43C. We were sweating inside the car until I switched to Comfort. Then it cooled down pretty quickly. I checked the BMW Driver's Guide app after this and it is mentioned clearly that AC output is "adapted" (I'm assuming that means it will not cool much to conserve fue)
That proximity warning is a total pain in the proverbial in city traffic. Car doesn't like anyone coming within three feet in any direction. A veritable Christmas tree lights up on the main display with yellow, green and red lights popping up on all sides. And the funny thing is that it won't go away until the offenders are at least five to six feet clear.
The gong sounds while reversing are tonally different depending on whether the rear of the car or the front of the car is close to any obstacle. A nice touch and audible clue to ensure you check the right direction.
I haven't figured out exactly what this is yet. Any help?
Another happy BMW owner signing off until the next update.
Read BHPian comments for more insights and information.
Source: Read Full Article