The crawl function in AT is a boon. The Scorpio N crawls at two speeds. 9kmph and 15kmph.
BHPian keeprevving recently shared this with other enthusiasts.
I took delivery of Scorpio N Z4 DL AT on January 2023. Everything happened in such a short time that it doesn't feel that months have passed and the beast has already covered 15000kms without any major fuss (fingers crossed).
Search for a new car:
My garage had 2 vehicles. One diesel (2001 Tata Indica DLS) is still working as intended. It has covered 2.12 lakh kilometers and has served me well. I usually don't use it now due to its age and safety concerns. My second steed is the 2012 Honda City i-Vtec. With 90,000 km on the odometer, it still purrs, just the way it did on the 1st day. Eventually, had to sell it as I was looking for an upgrade.
Why an upgrade was needed?
2012 Honda City i-Vtec was doing fine with no issues whatsoever. As a driver in his early 30s, problems started for me in regard to posture, fuss-free driving, etc. I had never thought of parting my ways with City. However, with time, the urge to have an Automatic vehicle with high ground clearance and capability to tackle bad roads grew. The car performed flawlessly in the city and on the highways. Bring in the bad roads, and you could feel every bit of it in the cabin. Michelin didn't help much. The car would shake as if it was going to fall apart, but in 10 years of ownership, it is surprising that no panel squeaked or rattled. Speaks a lot about the materials used in the cabin. Every time, out in the open highways doing 80+ kmph speeds, I had to look out for bad patches, illogically designed speed breakers, etc. to prevent underbody hits. It's a fun machine but then these factors kept me guessing and stressed during every road trip.
2012 Honda City helped me decide what should I expect from my next ride:
Must be an Automatic
Safety (at least 4* rated)
Sufficient Ground clearance
Good ride quality
Spacious cabin
Ability to tackle bad roads
Mile munching ability
Budget set at 20 Lakhs
Options Checked:
Toyota Hyryder Hybrid:
Pros – Mileage, Good ride, features,
Cons – Questionable build quality, 3-cylinder engine noise, Evident cost cutting interior
Tata Safari:
Pros – Awesome design (Safari), engine grunt, healthy GC, brilliant seats, proper 7 seater (thanks to middle row sliding seats), easy ingress/egress, good build quality, awesome ride quality, good fuel economy, proper competent AT, spacious cabin
Cons – Heavy steering at parking speeds, engine note (NVH), Pricey not VFM, Useful features missing in my budget, low seat height CSUV-like seating,
Mahindra XUV700:
Pros – Premium feel, features, ride quality, handling, light steering, space
Cons – Suspension on bad roads, too many electronics (not a fan), white interiors, low seat height C-SUV seating
Pros:
Proper SUV – BOF, 2WD
Awesome size, Decent looks
Proper true SUV seating
Thanks to its size, traffic shows respect
Healthy GC
Solid build quality – Door closes with a thud/thump
2.2L is a gem of an engine, a driver's delight
Supreme mile-munching capability
Takes the rough with the smooth – Quite literally
Superlight steering at parking speed
Surprisingly easy to drive for a vehicle of this size
True value for my money, especially Z4 DL AT (introductory price)
AC is a chiller, even in a 45* set blower at 2 or 3 and it's enough
Good paint quality and even panel gaps on the outside
The crawl function in AT is a boon. N crawls at two speeds. 9kmph and 15kmph. Seems it depends on your previous accelerator inputs
4 speakers set up is good. I am no audiophile
Infotainment is decent. No hiccups. Apple Car Play and Android Auto work seamlessly.
Cons:
Irritating auto stop/start function – manual override needed
Z4 AT DL clatter is felt higher than Z8L (better insulation)
OEM Halogen bulbs are pathetic
Seat fabric is more synthetic than cotton; should be the other way round
Steering adjusts – Tilt (limited movement), No telescopic
Rear Suspension seems unsettled on speed bumps
Ugly panel gaps in the interior, an eyesore
Steering feels awkwardly heavy at 100+ speeds
Key quality is mediocre, 2nd key in Z4 is even worse
Ingress/Egress is difficult
3rd row is strictly for kids or adults (max height 5'.5")
The placement of power window buttons and other controls on the door is a bit odd
Rear parking sensors are a big help. Guides well.
Door pockets aren't deep enough to hold a 1L bottle. A bit more depth needed
The steering grip is slippery. A steering cover/wrap is needed
Rear windows don't go down fully. My daughter doesn't like it. AC is always ON so not bothersome
AC blower noise levels are too high for my liking. The stark difference in air flow decibels; from Level 1 to Level 2
Faults/Niggles:
Faint 'click-click' sound from the steering when you move it left/right at parking speeds. One can hear when windows are down. I checked. All Scorpio Ns have it and as per Mahindra service, there's nothing to worry
Requires more effort to close rear doors if rest doors are closed. It's not the weight, it has rather to do with the air pressure inside the cabin
Smell of burnt rubber/plastic from rear tire well area, if driven after a recent wash – Had complained, need to check if it still there
Faint squeak from the central console. Press it slightly and the noise disappears. Seems it could do with a bit more padding
Flap-flap noise is heard when windows are rolled down and the vehicle is running close to dividers. The noise frequency of flap-flap noise increases with speed. It is not audible on open roads. Same noise I had in my 2012 CITY as well
When the N is kept at a 45-degree or more steep incline, the rear wiper leaks windscreen fluid. I will raise it in my 20000kms service.
Accessories/Modifications:
OEM 17-inch alloys
Rear bumper guard – Stainless steel
Pricol H7 LEDs – 55W each
Rogerab suspension buffers
7D Mats
Mud Flaps
Sill Plates (front only). Mahindra doesn't manufacture rear doors
'Live Young Live Free' decal
Dealership Experience:
Overall experience with Utkal Mahindra was pretty good. I have requested multiple test drives of the vehicle and was provided with the same without any fuss. Special thanks to our Sales person Mr. Ashutosh. He was cordial, courteous, and helpful throughout the buying process and post that as well. The delivery experience was good as well.
Overall experience:
With 10500+ km on the odometer, I can say that it has been a pleasurable journey. Till now, I have not taken the beast for long trips. Weekend gateways and everyday city drive is what the N has seen till now. The gearbox is tuned for performance and every time you press the accelerator, the N leaps forward. There is a quarter-second delay but it's liveable. The engine never feels out of breath and power is always there at your disposal. This makes overtaking an easy job. I have tried all the 3 modes (Zip, Zap, Zoom – sounds cheesy – would have liked it if it was named Eco-City-Sport). In Zip mode gear changes happen at 1900-2000 rpm, while in Zap it's 2200 rpm. The clatter gets in when you push it hard from 1500 to 2500 rpm. Once it reaches higher gears 4th, 5th, and 6th, it is hard to say if you are driving a diesel or a petrol. The engine is meant for mile munching. At speeds say 133kph, the rev counter hovers at 2200rpm. The engine never breaks a sweat. However, such speeds are possible on straight-open highways. N's steering and chassis are not comfortable at 100+ kmph speeds on roads with curves. The steering gets unusually hard, wind noise creeps in and it is not confident-inspiring. Body roll can be felt but it is not unnerving. 80-110kph is ideal. Beyond that, it is not advisable. It is almost a 2-tonne, tall BOF after all. Throw bad roads at N and kind of annihilate broken patches and potholes. Zero road noise from OEM Apollo Apptera HT+ tires. I would have liked Bridgestone, and seen them on other Z4s in the stockyard. The damping by FSD does a great job, but there are times when you can feel that it works a little too much. Watt's linkage is used in the rear axle to help negate the sideways movement, however, there is always a bit of vertical movement on uneven road sections. This has now been addressed by installing Rogerab suspension buffers. Fuel efficiency is decent enough. N manages 11-12kpl in city conditions, while on the highway it's 14-15kpl. Both figures are calculated by the tankful-to-tankful method.
I faced a DPF clog warning at 12857 km. Felt no changes in engine driving speeds or drop in rpm. After driving it for 20kms REGEN showed up. I went ahead with the REGEN process. Engine revved constantly at 2400 rpm and the whole process lasted for 25 mins. Switched off and started again to find an OBD error sign. It was attended by the service centre and the error was cleared. They tried twice and it appeared again after a few kilometers of testing.
Additionally, I saw oil in the engine bay while this OBD error sign was being sorted. I have cleaned it for now. Under observation. Already covered 400kms. No leakage signs yet.
Things that could have been better or need fixing:
The 12V socket placed at the rear is kind of useless when you use a tire inflator. It never reaches the front wheels. Now the issue is sorted due to the extension cable bought online from the Maruti Suzuki Official Accessories portal.
Parking light goes off when you turn off the engine. There's a reason why it is called a parking light. This needs to be fixed. The brake light is off as well when the car is off. Never come across something like this in any other brand.
Seat belts when not in use dangle around loosely. You can hear noise when you go over a rough patch as they hit/rub against the hard plastic. Should have a dedicated arrangement to keep them in a place when not in use.
The seat belt reminder is quick to respond. Just crawl for 2-3 feet and there goes the buzzer. Mahindra is too safety conscious.
IRVM vibrates. Need to check with other owners or get it tightened/replaced at the service center
The radio is always on after you start the car. Quite an irritating feature. Needs immediate fix
Wipers are too quick to react. There should be some time gap between the spray and the swipe. Also, one can not just use the mist/spray function, wipers get activated instantaneously.
The positioning of the DEF tank (plastic) is too close to the rear bumper. Any impact to the bumper can break the tank as well.
While reversing the car the hazard lights should be ON. They get activated automatically during panic braking or when the bonnet is open
The current horn setup misses out on shrillness. I like the setup in Safari, Harrier, Crysta
AUTO On/Off needs to be switched off manually every time you start the vehicle. It's either too sensitive to the stops, or I don't know how to use it. I am trying my best to feed it to my muscle memory. The moment I start the vehicle, I switch it off.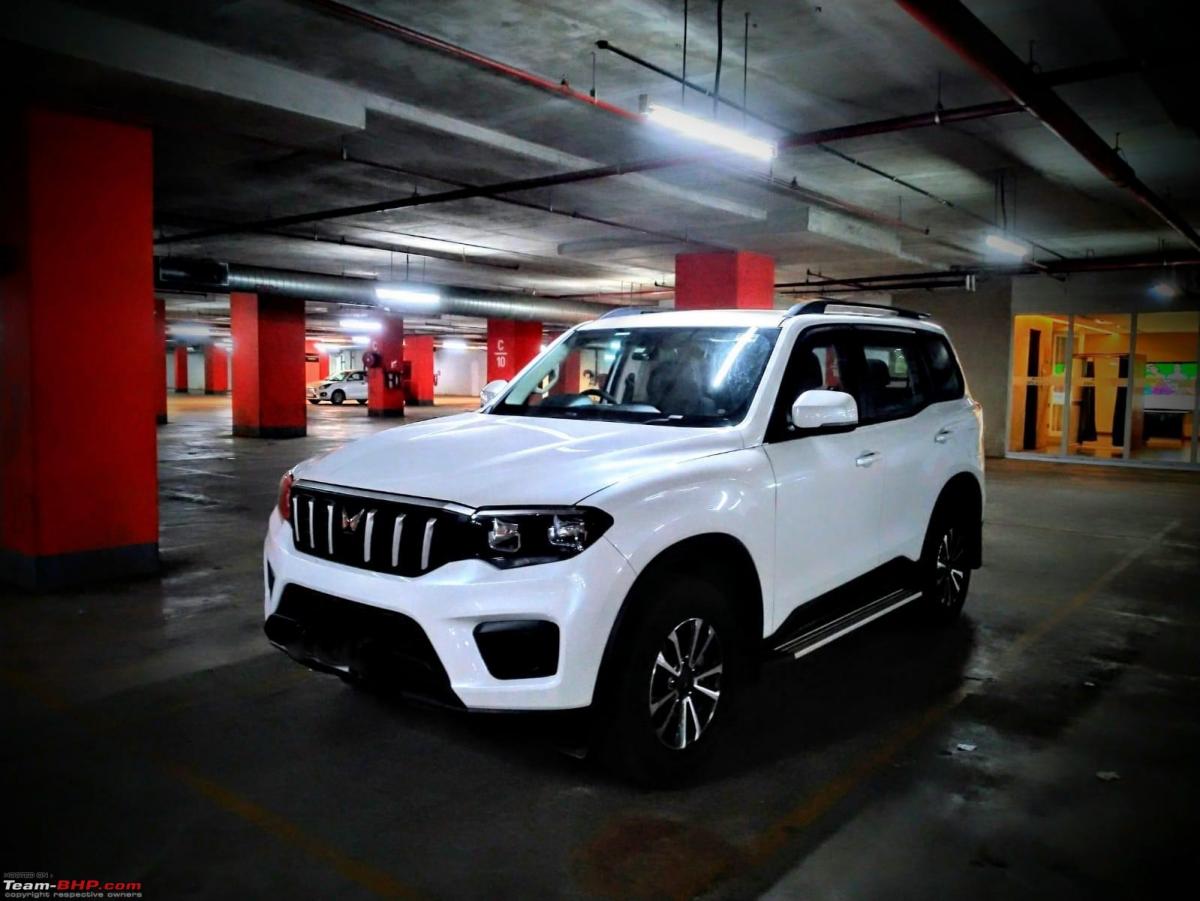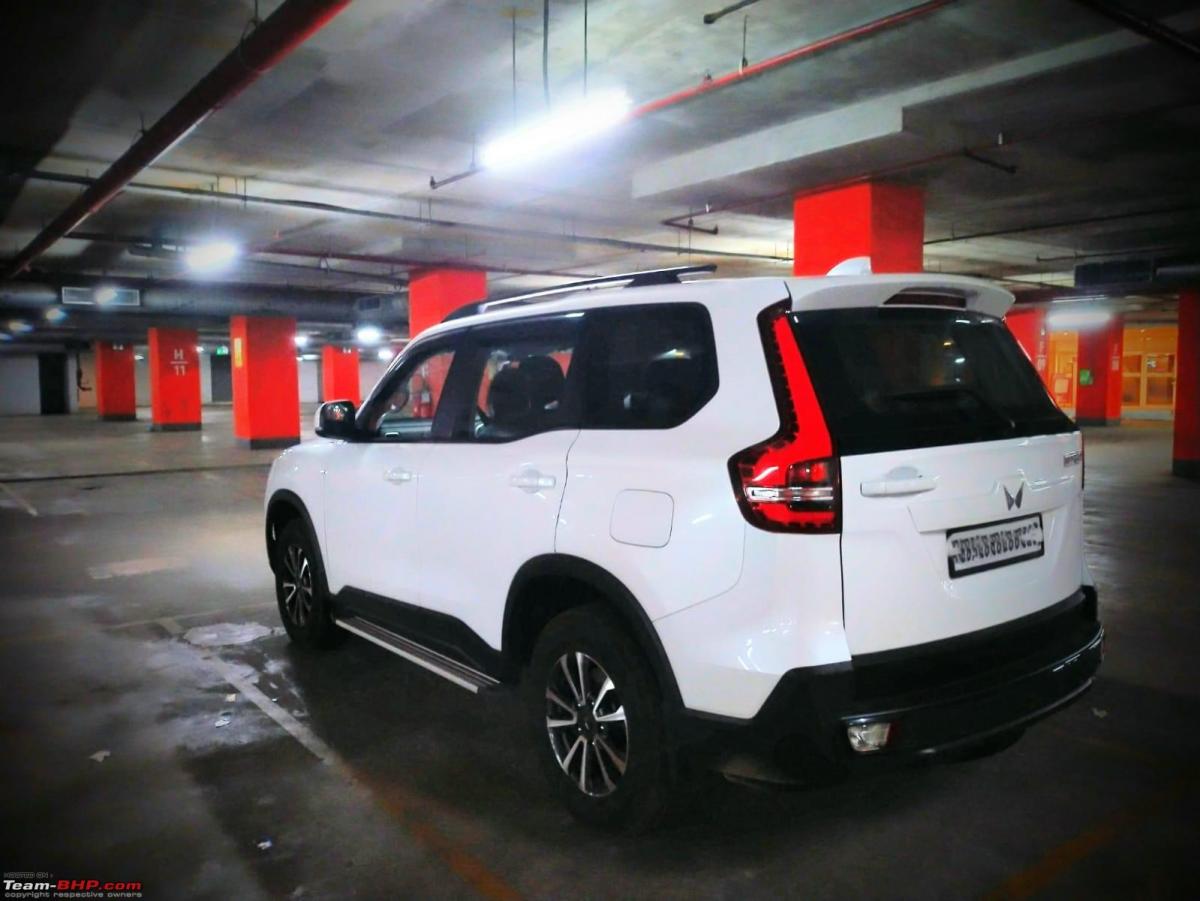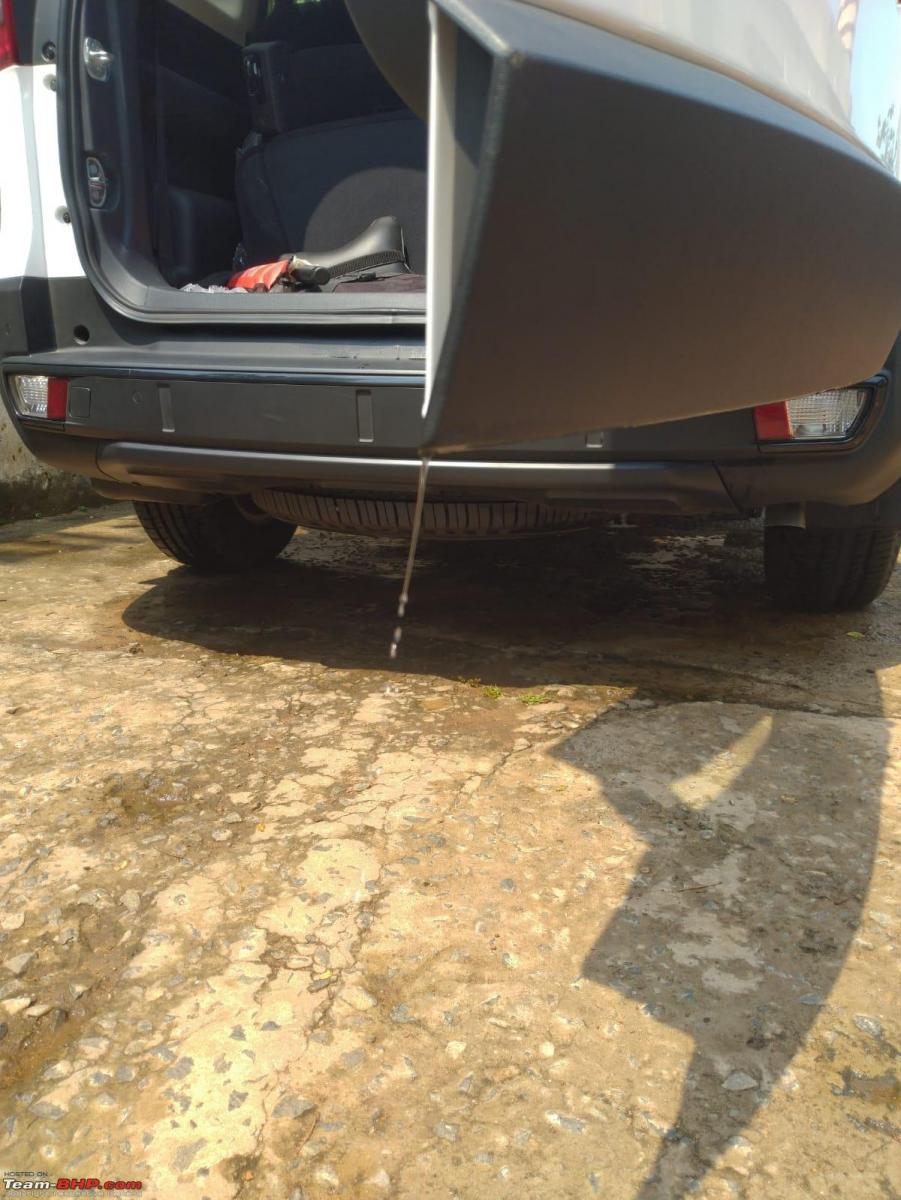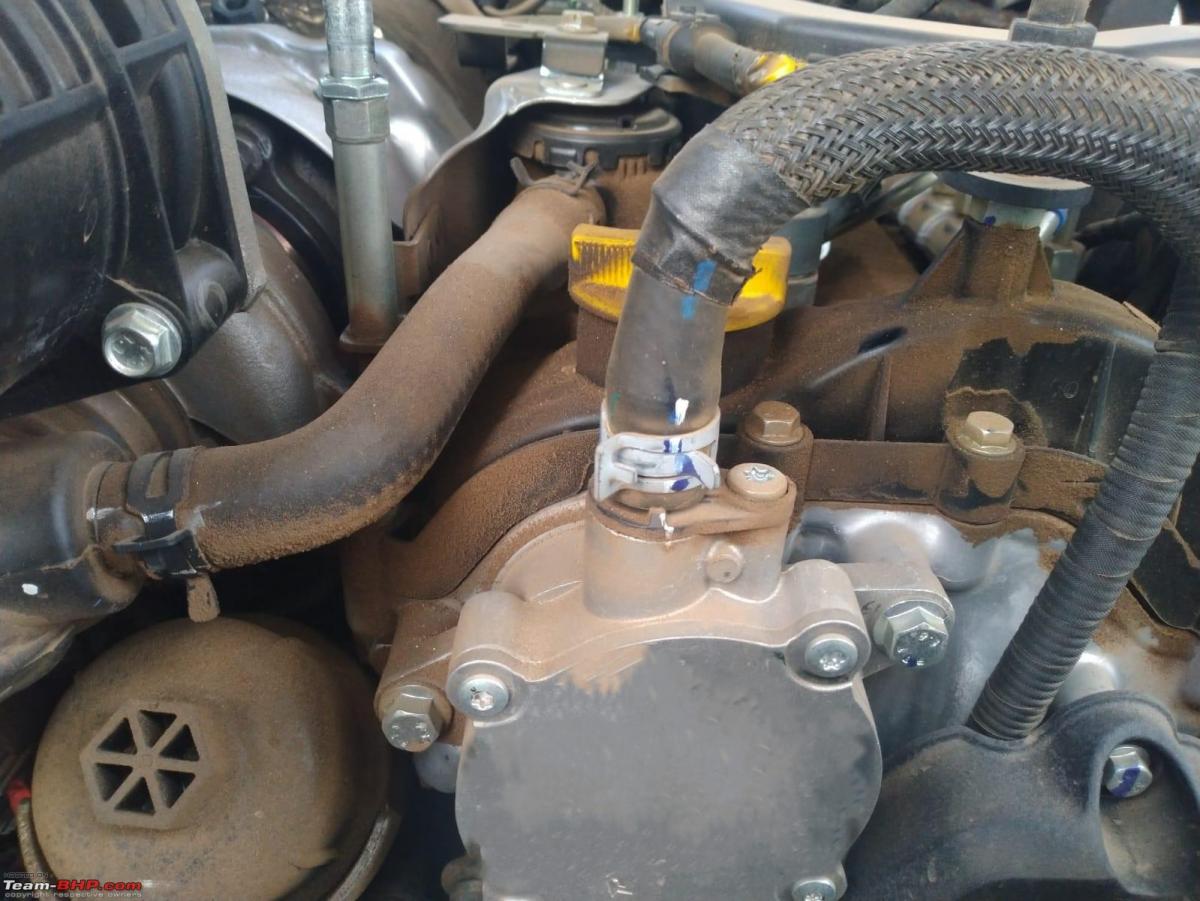 Check out BHPian comments for more insights and information.
Source: Read Full Article