One of my Canadian acquaintances, who has been cycling for quite a long time, suggested that I should get the Marin Gravel Nicasio bicycle for my endeavour.
BHPian tatafanatic recently shared this with other enthusiasts.
Prelude and continuum
We 5 pals were working on a plan to cycle across the Northeast. The issues with road cycles we had and were accustomed to were mainly:
Road cycles are not tourers, they are not designed to haul luggage.
Carrying a backpack on a road cycle is painful, the geometry doesn't make it a comfortable ride.
Only option left was to have an escort vehicle for the entire stretch which could haul our luggage and let us cycle in peace. So that was being considered and organized. Meanwhile, I read an interesting article here by '2himanshu' –  it was a Cycleogue on an MTB (a very interesting one indeed). It appealed right out. MTBs, albeit, not high on speed, make up for that with their comfortable ride and their sturdiness allows taking the odd beaten road without much ado. They can haul luggage as well. For trial's sake, we did a Solan-Chandigarh stretch on MTBs but speed was a major concern as we had a paucity of time for our NE sojourn and MTBs weren't going to make it in that time frame. Anything of a stretch with respect to time was not possible so we dropped the MTB plan and went back with the escort vehicle option. The conundrum continued.
As it's always better to take guidance and expert opinions, I was communicating at length with a few seniors who had done long hauls and were aces in road cycling, but they all had taken it up as a hobby and then went around making amends. As they were not scientific in their approach, all their knowledge was filtered to what suited them the best and this wasn't helping me when I went taking advice from them.
However, I had a Canadian acquaintance who has been a cyclist for long and he'd even cycled nationals. I contacted him and shared my predicament & he gave a patient ear and said 'Marin Gravel Nicasio' will solve your case. Find it, buy it and that's that".
Honestly, I wasn't aware of Marin as a brand. I could have researched but as someone with such superior knowledge was recommending it, so I didn't waste time on it and got speaking to dealerships. 'Luck favors the needy' – a particular dealership in Mohali had the model in size I was looking for, so drove straight to him and got the cycle as I was told this was ordered from someone else who incidentally had gone incommunicado.
The cycle came for 67k with pedals and nothing else. The dealer probably liked my face and gave me a freebie water bottle and taillight (both were snatched by my daughter for her cycle). I wasn't sure about the bald tires it came with so got them changed to Ralson ones with treads. Speed was necessary but so was the grip. The change worked wonders once I started cycling long. The cycle came with fitment options for pannier racks in front and behind. I had shortlisted one from decathlon for future fitting.
I had done a gravel cycle ride for over 100kms from Panaji to Kudal in Konkan so wasn't that alien to it, however, all my inhibitions changed when I did a 220km long ride over one weekend. The cycle was a gem. Some notable points:
Built with Chromoly Steel, the cycle is robust and tough.
Fork has Fender and Rack Eyelets.
KMC Z-8.3 chain is strong and even on steady inclines, it can hold itself strong.
The 'Promax Render R Road Mechanical Disc, 160mm Rotor' on front and rear induced confidence and even sudden braking was no problem.
Marin comfort tape on Grips is high quality and does an excellent job – not too cushiony not too slippery, they just feel perfect.
Marin beyond Road Concept saddle has adequate cushioning suitable for long hauls.
Some Q&As
Is gravel riding new?
Well, road cyclists, it is a far more obvious transition from road to gravel; not only do the bikes share the same aesthetic and similar componentry but the position is familiar to all road riders. Not only this but often many gravel rides will combine an element of the road so route finding is also not an issue; ride the usual road network but with extra added adventure.
Can you use a gravel bike as a road bike?
You can definitely use a gravel bike as a road bike. However, there are a few small limitations you might run into if you do this. Depending on how you like to ride, it could be important, or not important at all.
If you are a road bike racer, then a gravel bike probably won't work as your primary bike. Many gravel bikes these days have a 1x (single chaining) set up in the front. You'll still get plenty of gears for most road riding, but you won't have quite enough high gears for when the speeds get very fast, like 26 mph to 30 mph or faster. You'll probably spin out because you can't pedal fast enough. This would be a big disadvantage in a race and would hold you back. But if you're mostly riding by yourself, or with friends who keep a more reasonable pace, then a gravel bike works just fine. In many ways, it's a lot more comfortable than a traditional road bike, because you can use wider tires at lower pressure to give yourself some nice cushioning. You'll also get better stopping and turning power from more rubber on the road.
Gravel cycle Geometry and size chart
Interesting anecdote for the day
My bud Ajit tagged along for the purchase. His Innova Crysta came in handy as it gulped the cycle in its entirety for our journey back home to Himachal. State border cops to meet daily collection targets come stopping vehicles conjuring ridiculous demands. So, one rustic copper got in a heated discussion with us on a trivial issue. With my patience giving way, as I was about to walk out to solve the matter in a manner I was trained to, my elite school-educated bud in a frustrated tone told the cop, "You, my sir, are an incalcitrant dullard and a splotch on our nation." I fell down laughing.
Parting shots of the newbie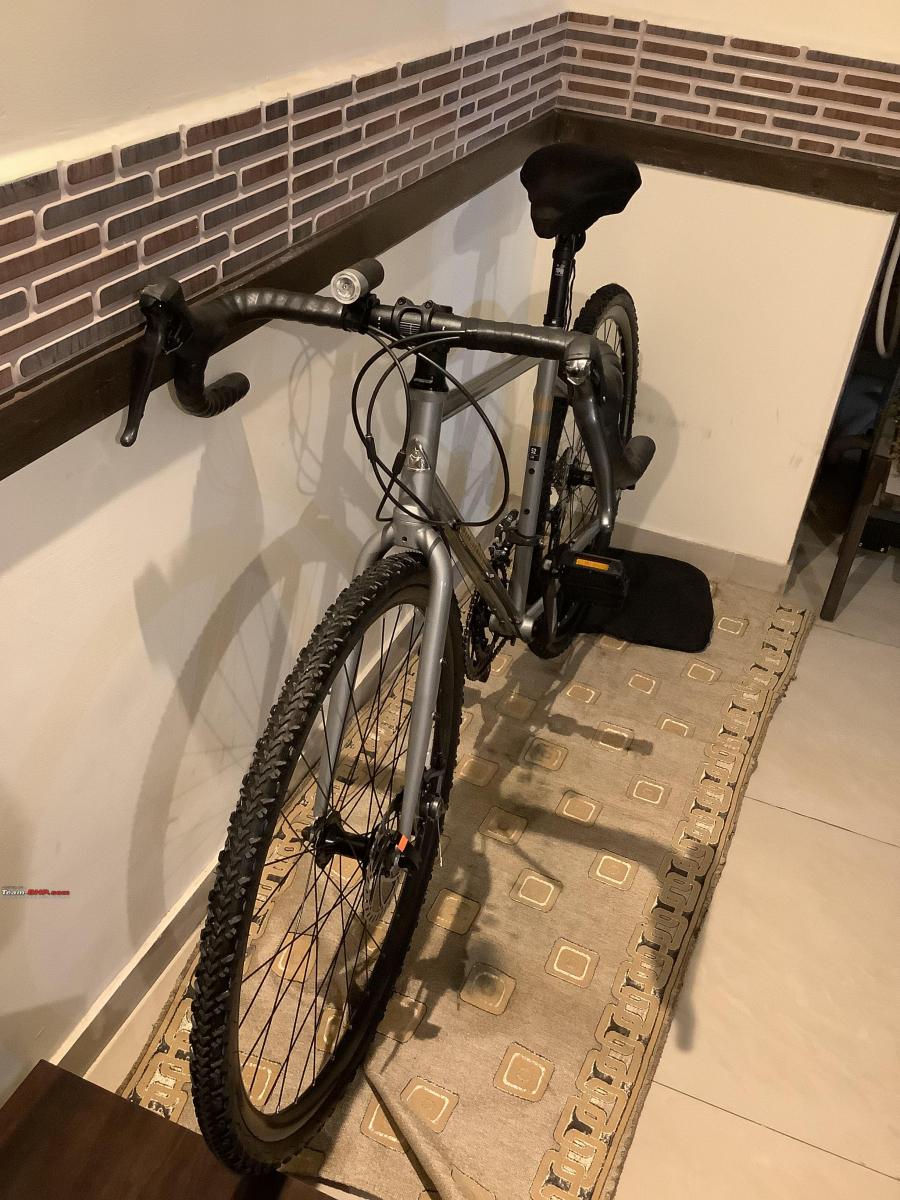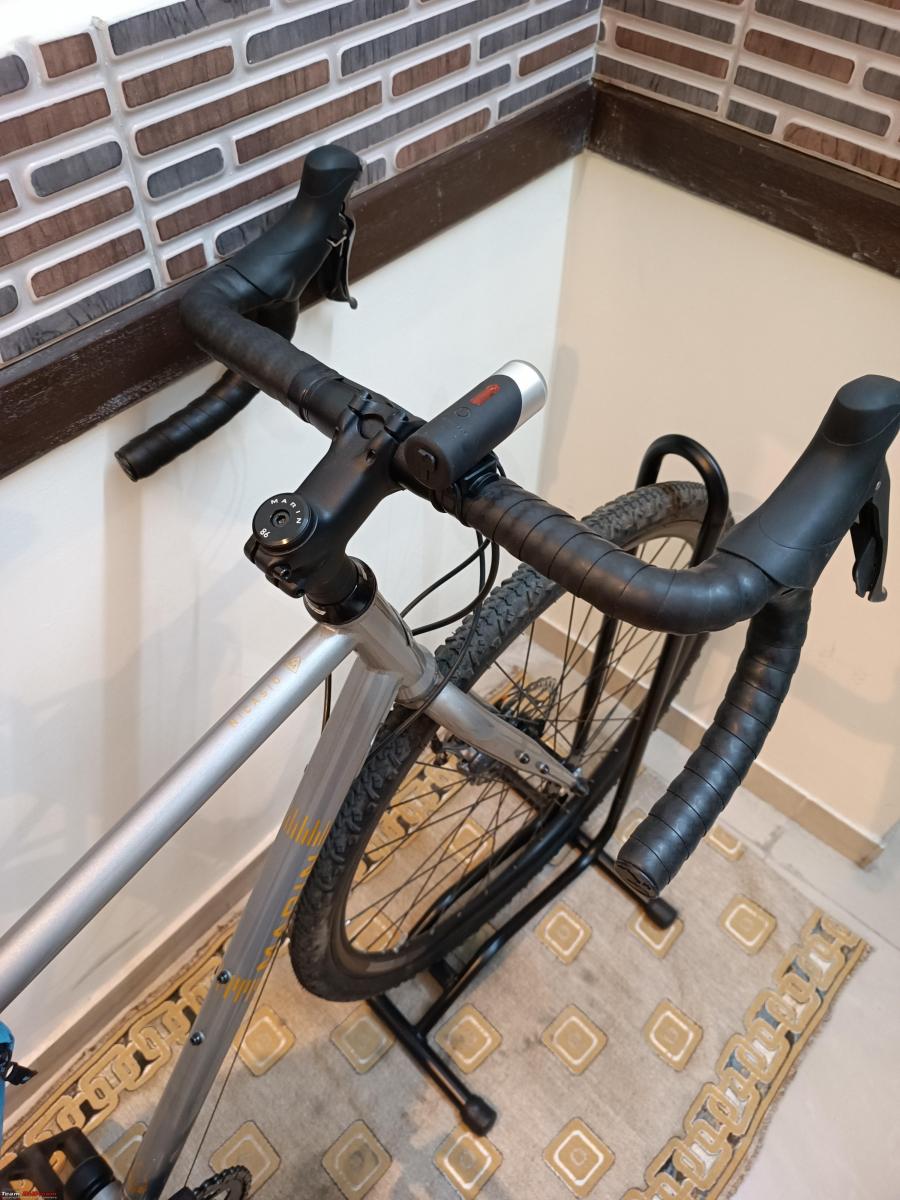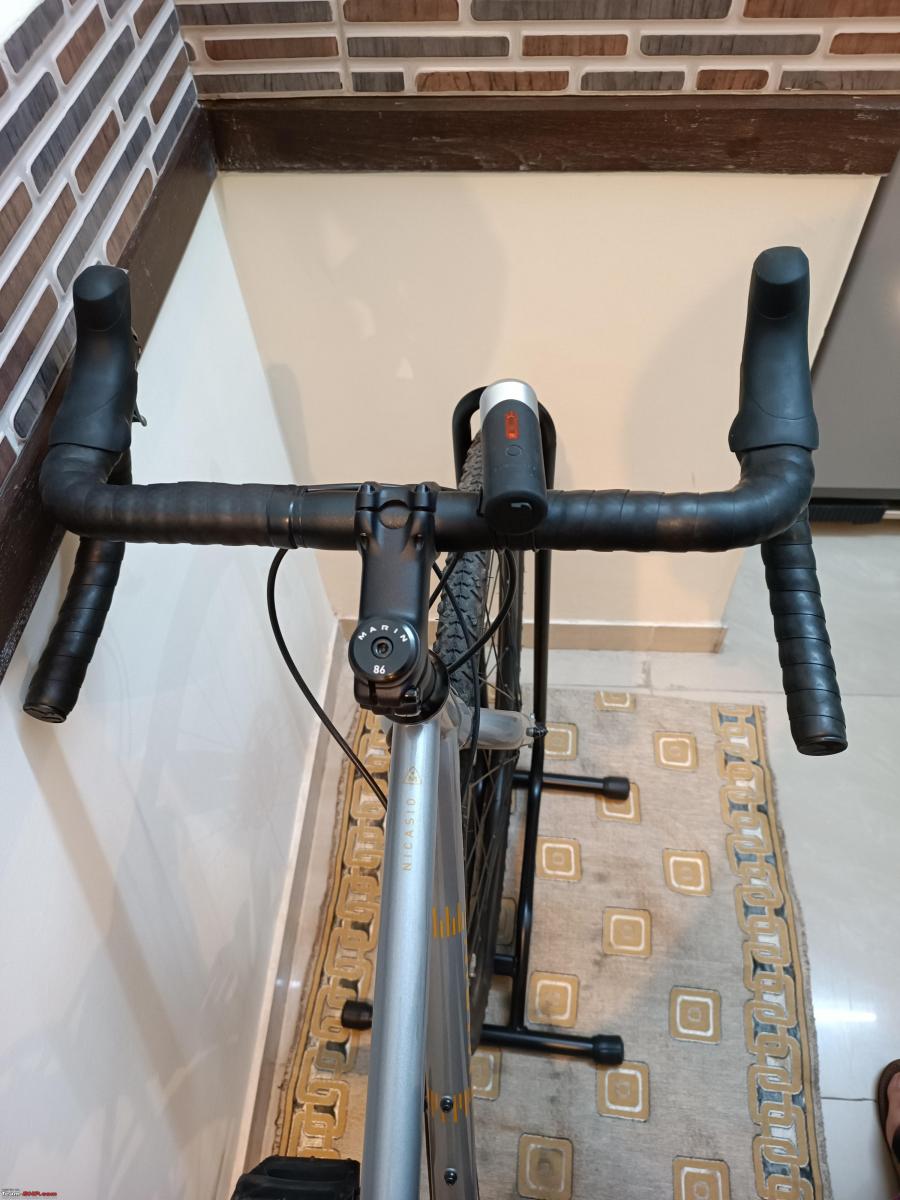 Comparatives with my Road Bike
Check out BHPian comments for more insights and information.
Source: Read Full Article