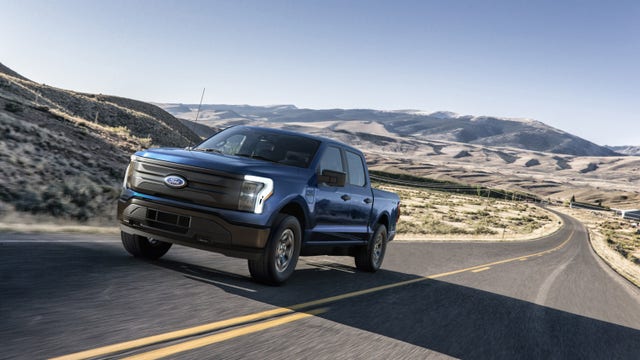 The Ford F-150 Lightning could be the most important Ford product of the 21st century, and the base model's price only makes it more important. When Ford revealed the F-150 Lightning, the company did discuss the all-electric truck's base price but didn't explain exactly what was happening with the base model. Now there are some details about what your Ford F-150 Lightning Pro, the name for the base model, will feature.
The low-price Ford F-150 Lightning will come with the standard-issue 230-mile battery. What Ford didn't mention in its grand reveal was the cost of opting for the bigger, 300-mile, battery, but we now know the F-150 Lightning Pro with the extended-range battery will set you back another $10,000.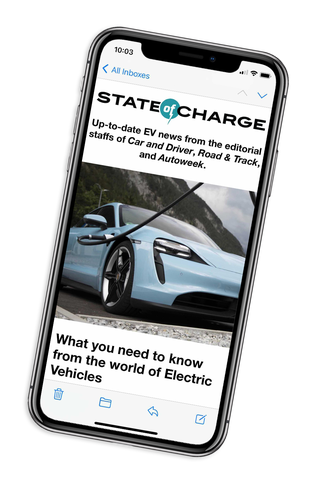 SIGN UP
Ford is also doubling down on its commitment to commercial customers. While the digital gauge cluster stays, the Pro makes do with the smaller 12-inch touchscreen infotainment system in the dash. The screen still runs Sync 4, which means it should be just as capable as the larger screens in the nicer rigs. Ford's also swapping out the leather seats for easier-to-clean vinyl ones, to further drive down the cost of the commercial-aimed model.
Ultimately, this entire package is better than expected from the baseline Lightning. The only major piece missing from the F-150 Lightning Pro is the 80-amp charging station, which you can still snag from your local Ford store for an extra fee. The extra range battery is a steep upgrade, but we're curious how available these Ford F-150 Lighting Pro models will be when these trucks hit dealers.
Do you think that the Ford F-150 Lightning Pro will be a big seller with commercial and regular customers? Let us know your thoughts in the comments below.
Source: Read Full Article