The car performed superbly throughout the trip. On the serpentine mountain roads, the handling & the steering feel was putting a wide grin on my face.
BHPian H0RSEPOWER recently shared this with other enthusiasts.
Sikkim is a state which is closest to both my state & my heart as I came here for my honeymoon 7 years back apart from multiple other trips as well! The state is having so many small & large waterfalls, Himalayan passes, high-altitude lakes, forests, snow-covered small mountain villages & serpentine roads. In a word, it's simply splendid!
Though I have been to North Sikkim itself thrice before this trip, none of them was self-driven! So when I could finalise the days of leave I made a sudden plan to go there in the last week of December 2022. It was finalised only a couple of days before the trip, so the preparation was really quick.
A few starting snaps from the trip: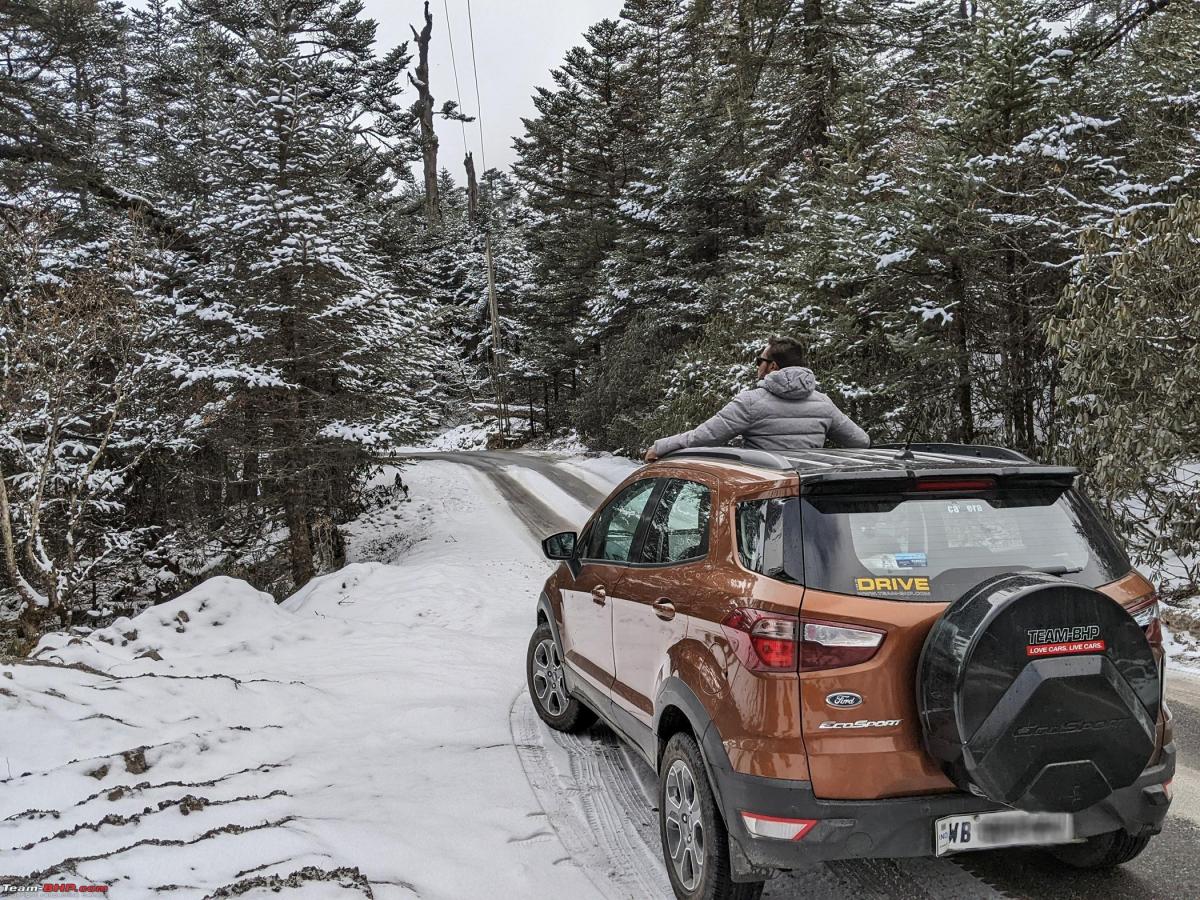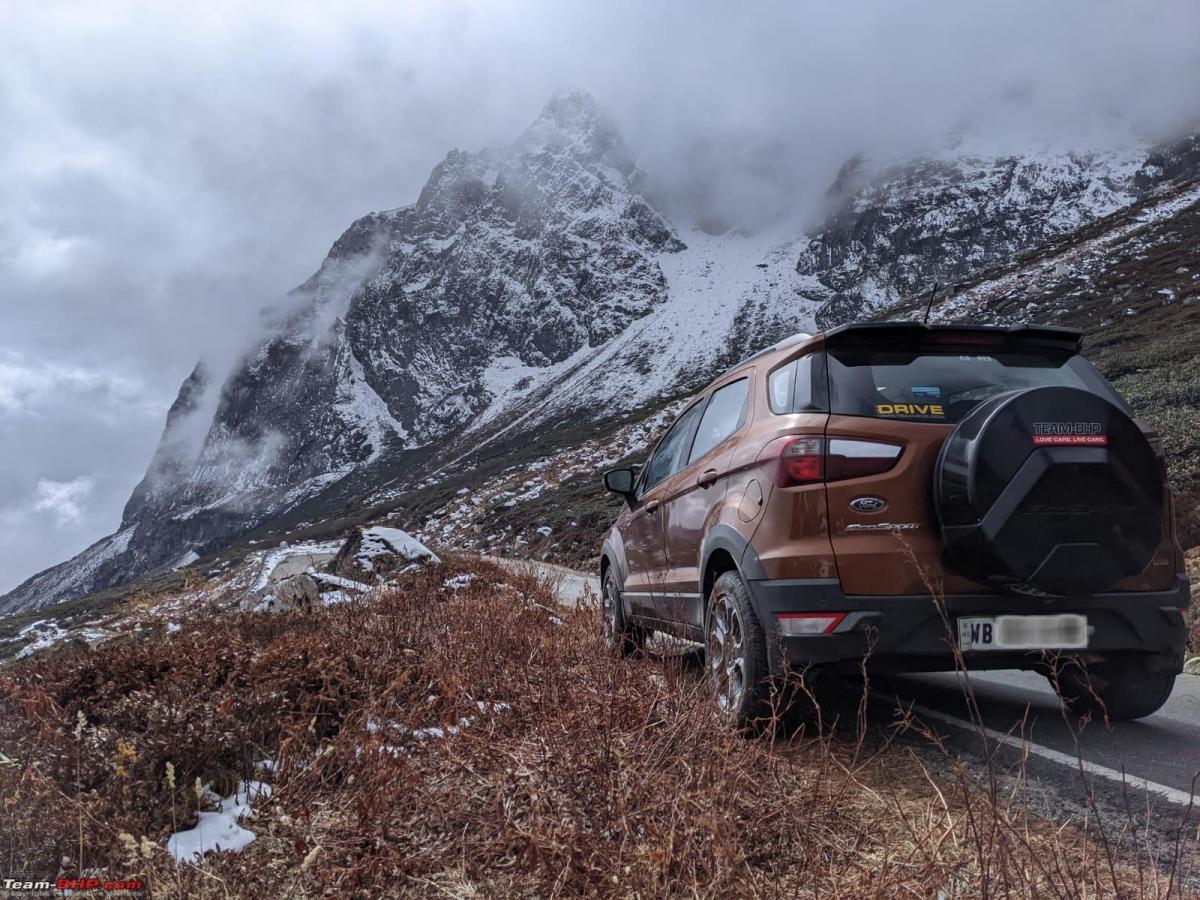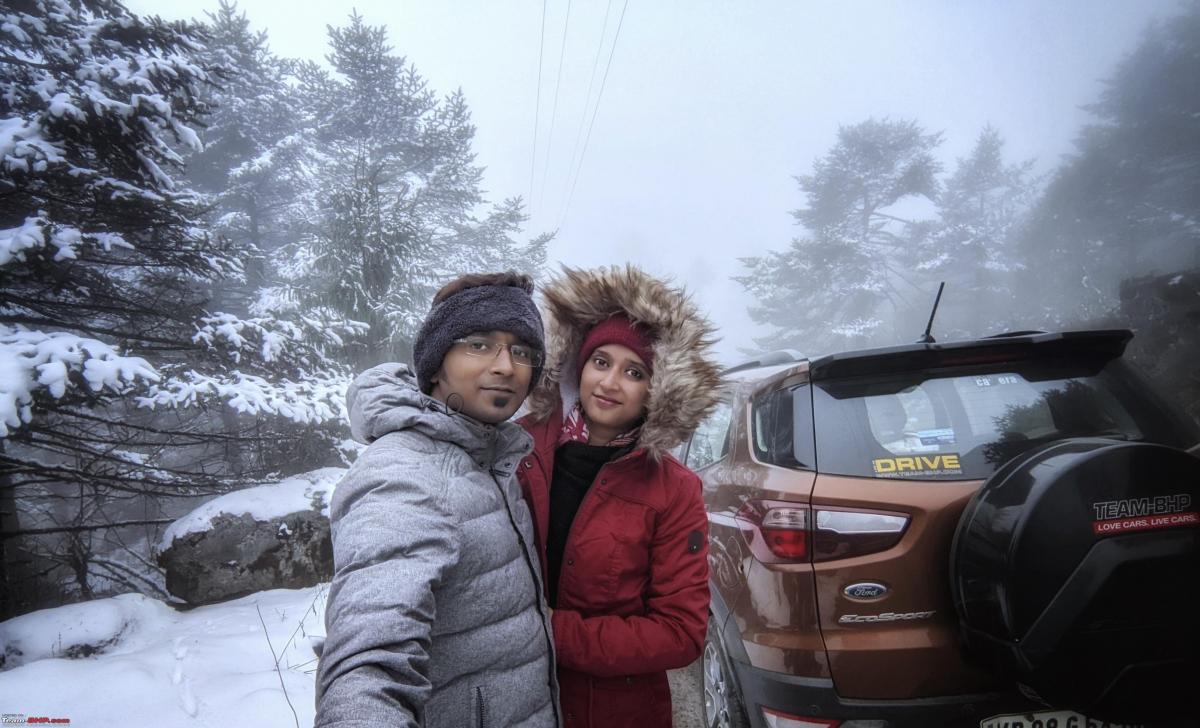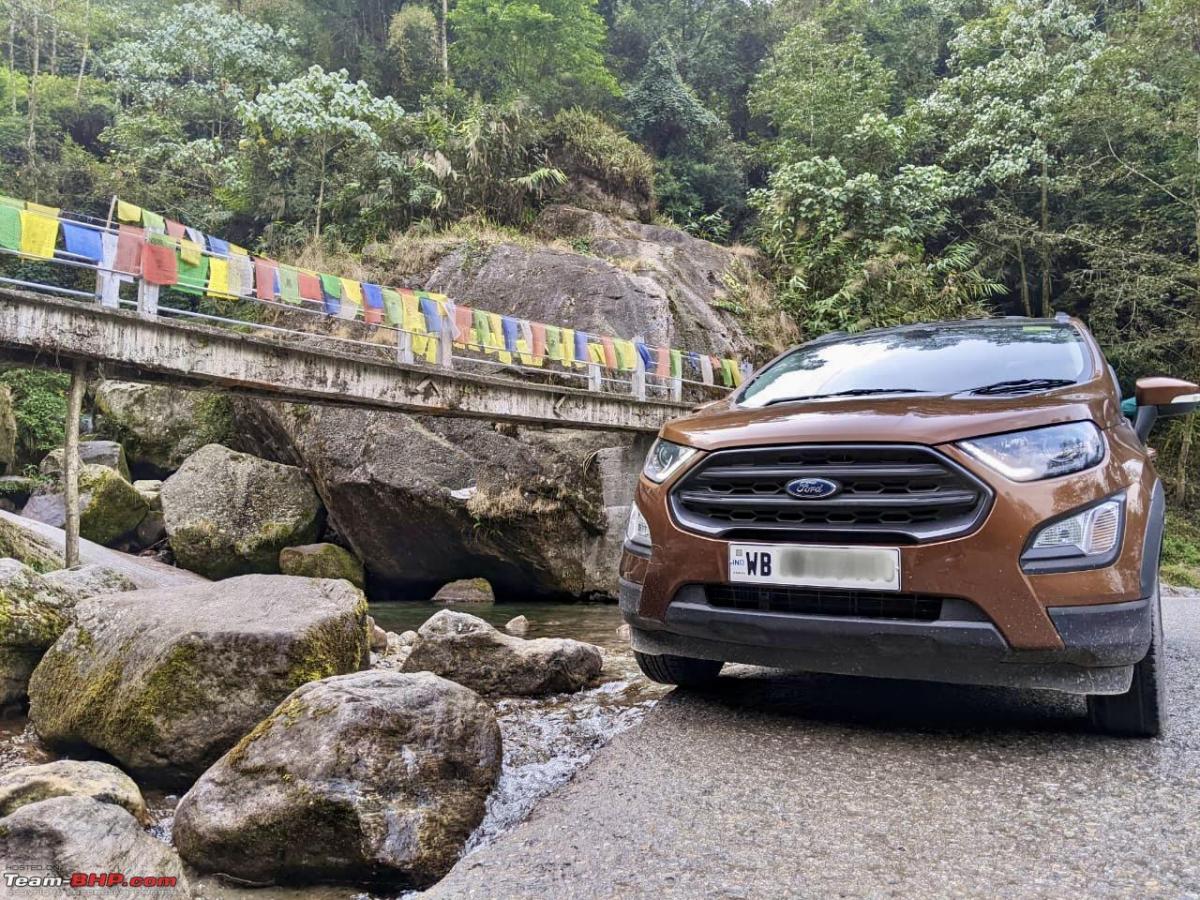 25th December
We started from our hometown in Krishnanagar on the Xmas day morning. Currently, the road condition from Krishnanagar to Siliguri is quite good after the opening of the Dalkhola bypass. Though some repair work on the Farakka barrage was going on, it did not give much of a problem. We hardly had to wait for 10 minutes or so. Currently, the only thing pending in the entire stretch is the Raiganj railway over the bridge. We took the only break at Ghar Dhaba for having lunch just after crossing Dalkhola.
We reached Siliguri by the evening. After taking some rest went for a sumptuous dinner for some typical Bengali food in Bhooter Raja Dilo Bor, which is a renowned Bengali restaurant chain. The food was as usual mouth-watering.
The delicious dinner at Bhooter raja dilo bor Siliguri outlet
26th December
We woke up in the morning and had a call to an agent regarding the permits for North Sikkim. We have already sent our documents a day earlier. And he confirmed that he would send the permits by WhatsApp. Then after having breakfast we started our journey to Dzongu, a small hamlet in North Sikkim. We skipped going to Gangtok. Just before Rangpo, there is a place called Melli. We suddenly stopped there after seeing the signboard of river rafting! It was a shock to my wife who was really not in any mood to do rafting. But after pursuing her for half an hour she finally agreed!
It was a superb experience to do the white water rafting there! After completing it & changing our wet dresses, we started our journey after a few hours! At Rangpo we took the new bridge which is made for private and goods vehicles. Then we proceeded towards Mangan. The road condition was bad at places. After reaching Singtam we received the permits over WhatsApp & made a few printouts of the same, as it would have been not possible to find places to have the printouts of the permits.
We reached The Mandarin Retreat in Dzongu for our stay by the afternoon. It was very close to the Teesta river & was newly built. The entire area was surrounded by orange orchards. And those trees were full of oranges! It was a very calm place without any other tourists. We spent a really nice evening over there.
The owner & his cousin were chitchatting with us for quite some time. The owner's cousin was pursuing B.Tech & was in the final year, and was asking me about my project that I did during my college days more than a decade back! I was feeling embarrassed as I forgot most of the technical details about the same. Then we were talking about the local culture & development plan for the local people as well. After that, we had dinner & went to bed.
White water rafting in Teesta!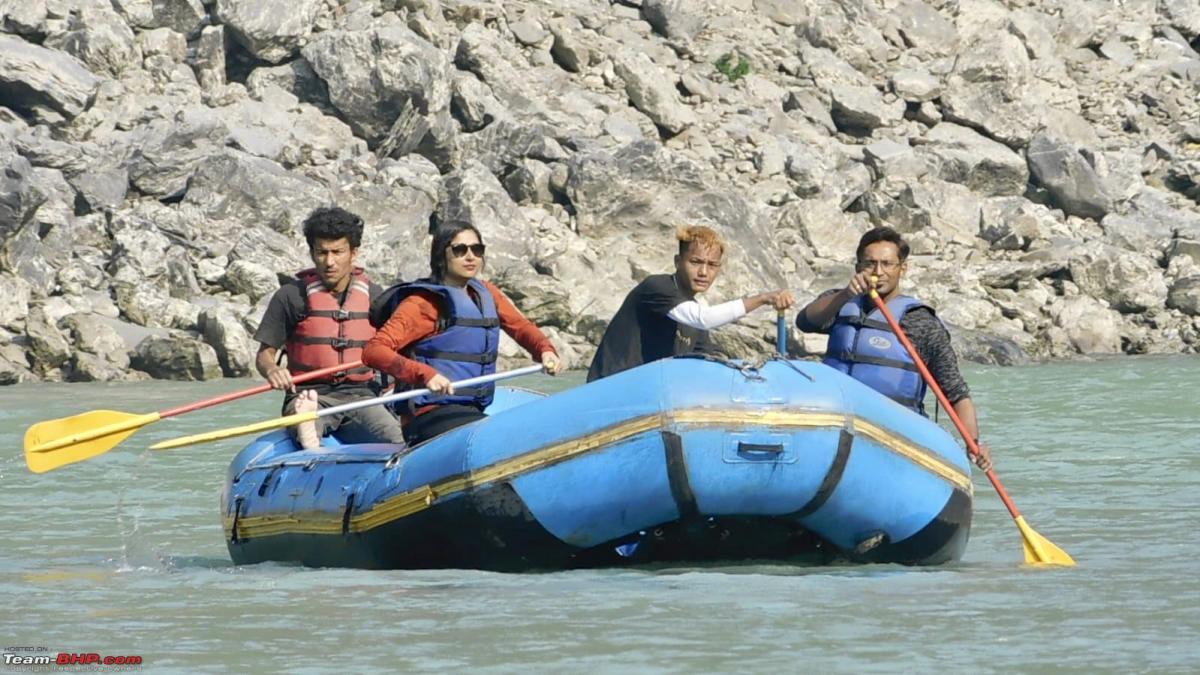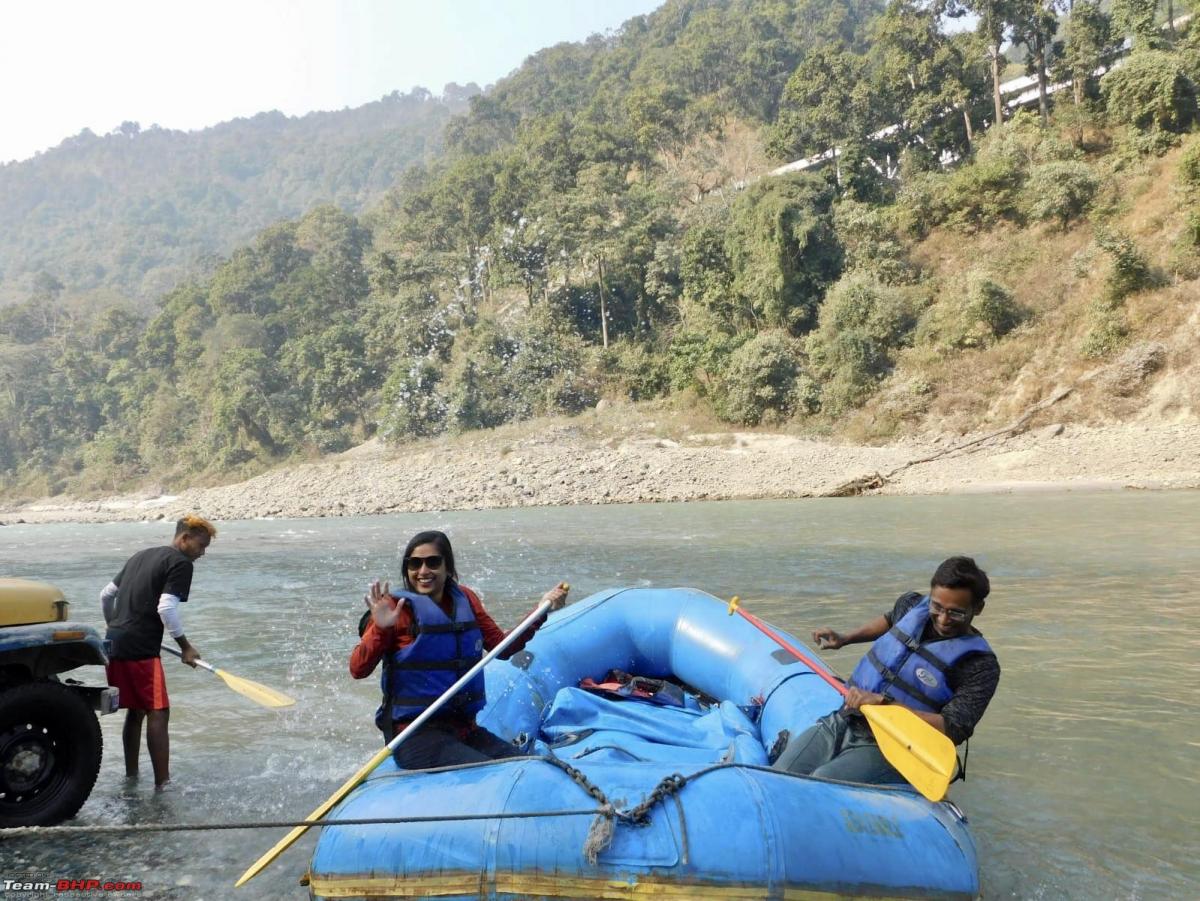 One of the barrages on Teesta, look at the water flow before & after it!
Turquoise Teesta!
Continue reading H0RSEPOWER's road trip for BHPian comments, insights and more information.
Source: Read Full Article