I had shortlisted the Jeep Compass, Mahindra XUV700 and the Hyundai Alcazar as well.
BHPian ramjiramu recently shared this with other enthusiasts.
Hello All,
My long wait to own an SUV has come to an end with Tata Safari delivered on 31st Mar 2022.
Here is my overall decision making, buying and ownership experience.
I am no expert in mechanical parts and hence will keep it simple focusing on what my heart & brain felt. I had considered a wide range of options but will limit it to a few contenders.
Jeep Compass
My first choice and dream car, but utterly disappointed by the lack of space (boot & 2nd row).
Driving pleasure is simply superb and unbeatable across all my choices. I loved the Diesel 4×4 top-end model for its super silent cabin.
We got spoiled too much by Honda City's large 2nd-row space and 500-litre boot space. We carried the entire world with us where ever we went. Hence, the overall sense of space and boot killed Compass for me.
Mahindra XUV700
My 2nd choice but can't wait for 18 months. I feel bad that I couldn't give it a fair chance by at least taking a test drive.
Hyundai Tucson (not test-driven)
Great package overall but worried about service as most parts are imported and not available easily.
Also, Tucson is seriously awaiting an upgrade to be launched in India.
Hyundai Alcazar
This was a wild card entry in my list. The family didn't like the looks or interiors and I wasn't super impressed with the test drive.
MG Hector
The dealership experience over the phone was poor. I asked for a test drive many times but never got one.
Escalated to their customer care and they closed the ticket saying thanks for taking the test drive. So, I also said thanks for not giving me a test drive otherwise I would have not chosen Tata Safari.
Tata Safari (Test Drive & Buying)
Safari was not on my list and was strongly recommended by my brother and a few friends. Most of the SUVs that I shortlisted didn't impress me and didn't have many hopes. Hence reluctantly took a test drive while passing by the Tata showroom on a weekend.
Test drive knocked me out in terms of many feel-good factors and after a few days of pondering and multiple test drives, I and my family fell for Tata Safari.
My overall feel factor across different categories for only the test-driven SUVs is as below.
These are my personal parameters and thoughts. I am sure everyone feels factors will be different.
Some very interesting features that I felt were amazing:
Sound volume automatically reduces to lowest when reverse gear is engaged and returns back to normal when the drive mode is engaged. I absolutely loved this feature.
Hand brake engages automatically when the drive mode is set to "P" and doesn't disengage when the drive mode is changed to "D". It has to be manually released by pressing the brake button.
Sunroof closes automatically when the vehicle is locked.
Oberon Black has a blue sparkle in the paint. It gives a navy blue colour when kept under the sun.
AC cooling even under the harsh sun is simply magical
Sound system in XZA Plus which also has a subwoofer is definitely very good.
Brilliantly handles during quick low speed overtakes.
ECS kicks in very well during tight corners even at low speeds.
Some annoyances:
Auto AC resets to 22C every time car is locked.
No one-touch auto up/down for all doors except the driver's side. Somehow on the driver's side, I couldn't make it work.
Overall, it's an absolute pleasure to drive. Its sheer size and dark looks are making heads turn and people give way. I have already driven around 150kms and it impressed me in every way. Also, I feel proud to own an Indian brand and was simply wowed by Tata's work in putting this on road. Their showrooms and overall customer experience are at par with brands like Jeep, Hyundai & MG.
Thanks to our forum for their excellent unbiased opinions and views that helped me to choose something I started loving. Special thanks to Kaushik's vlogs on YouTube and his drive vlogs for giving a sense of optimism about Indian car brands.
Some pictures now:
My wife did the pooja and my daughter started the engine.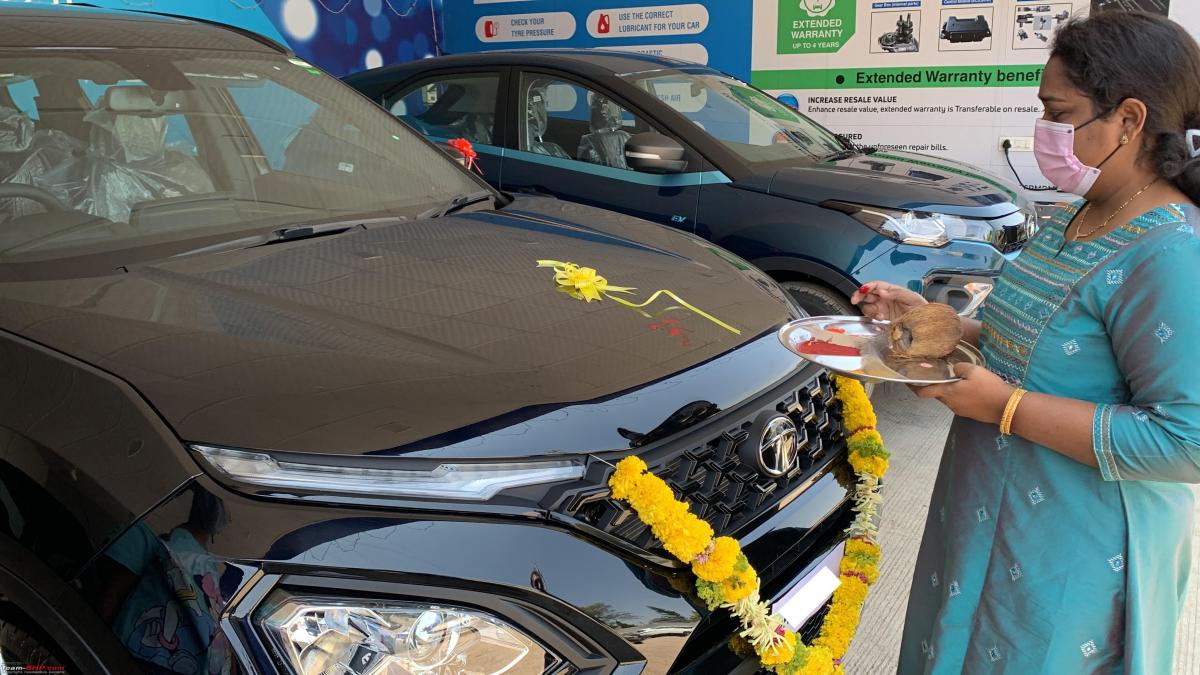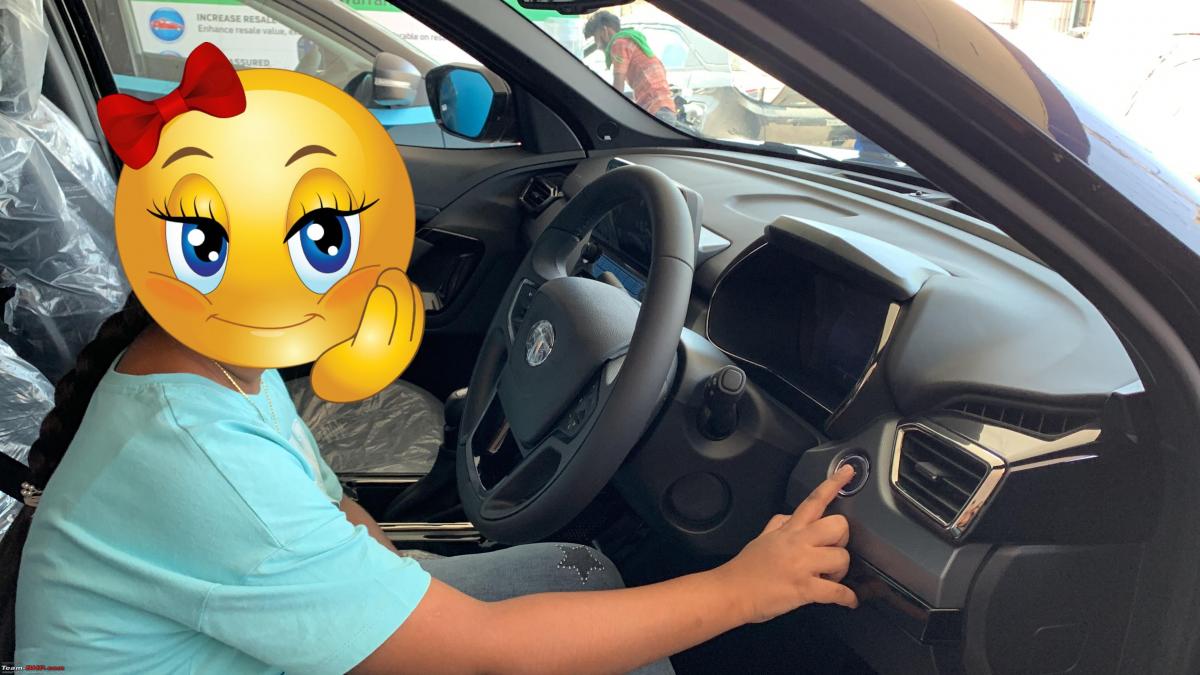 My BLACKY posing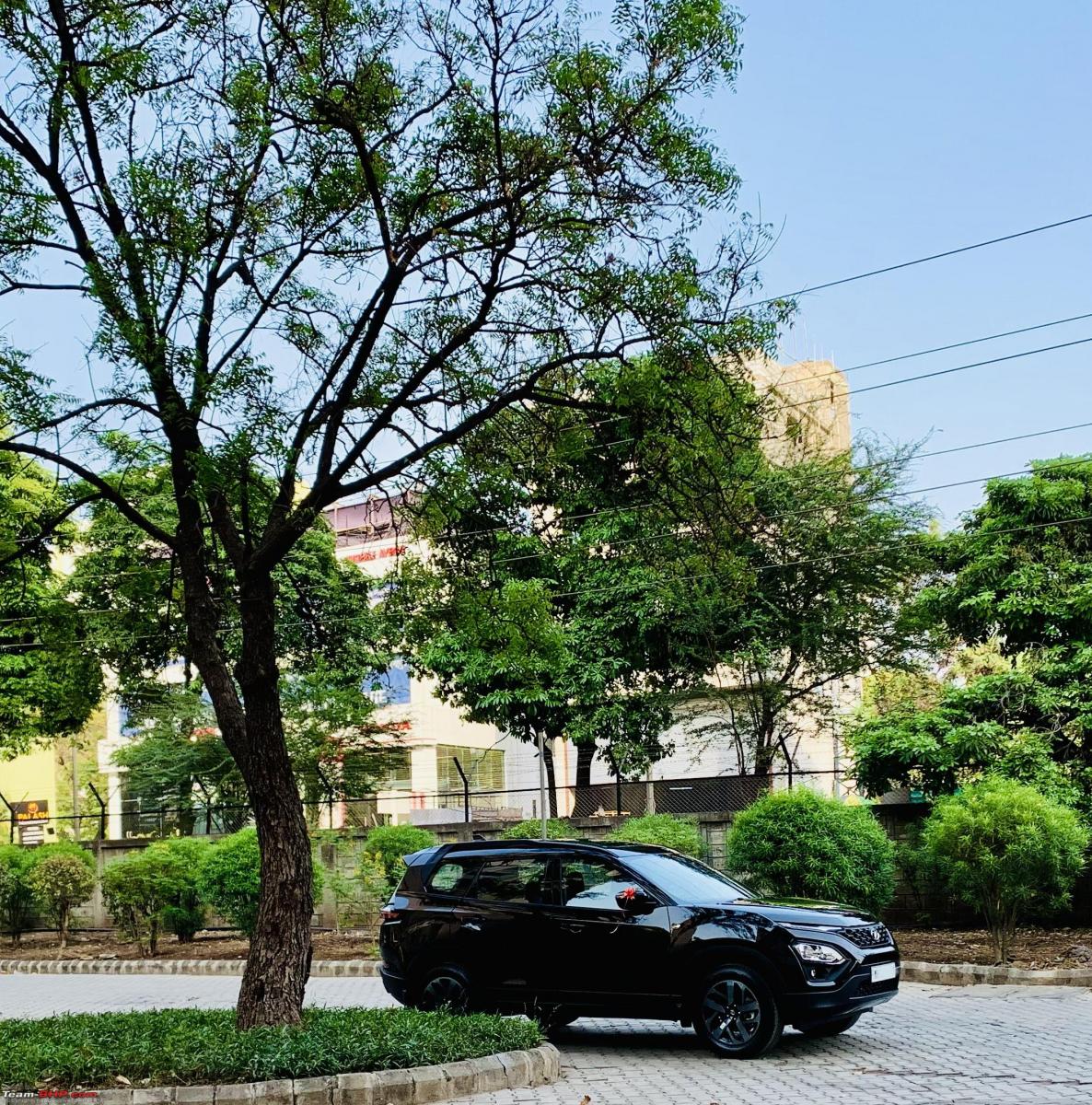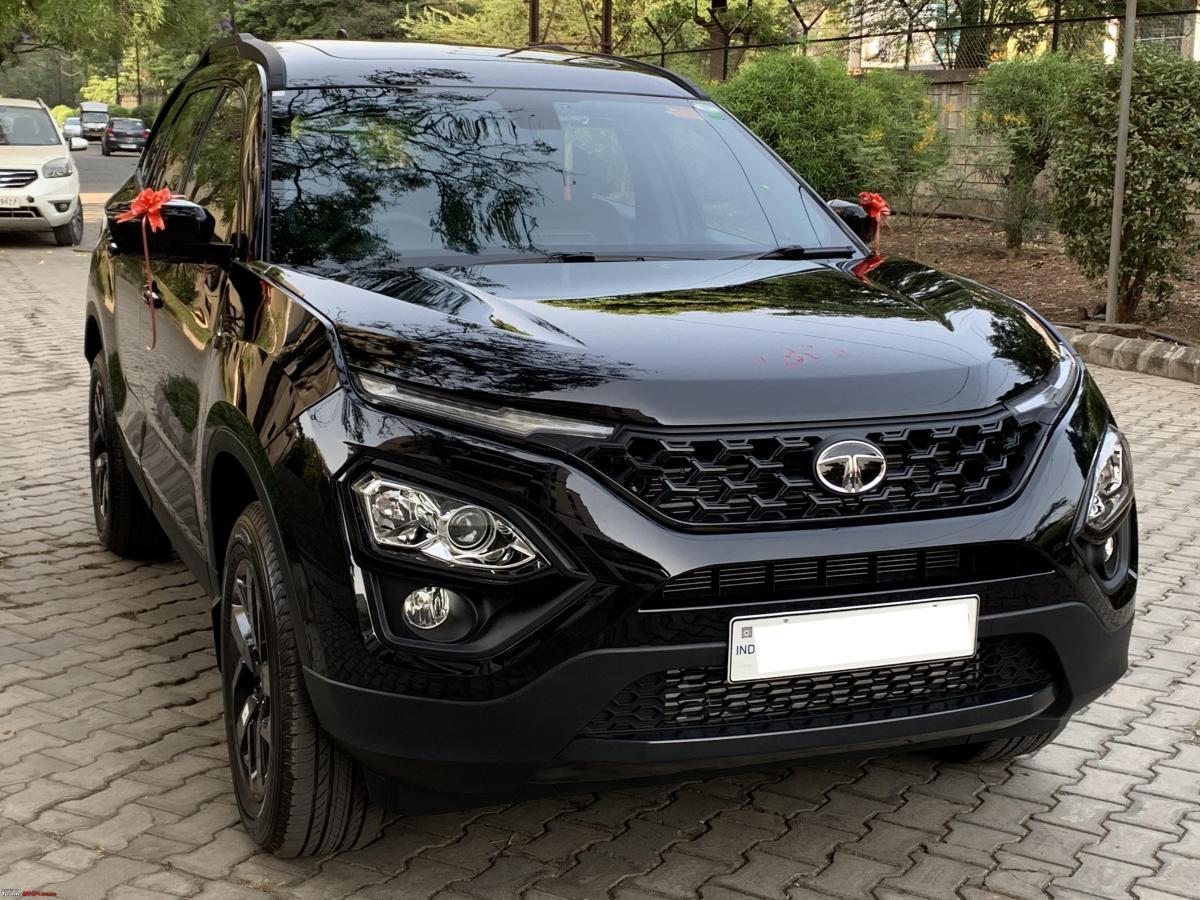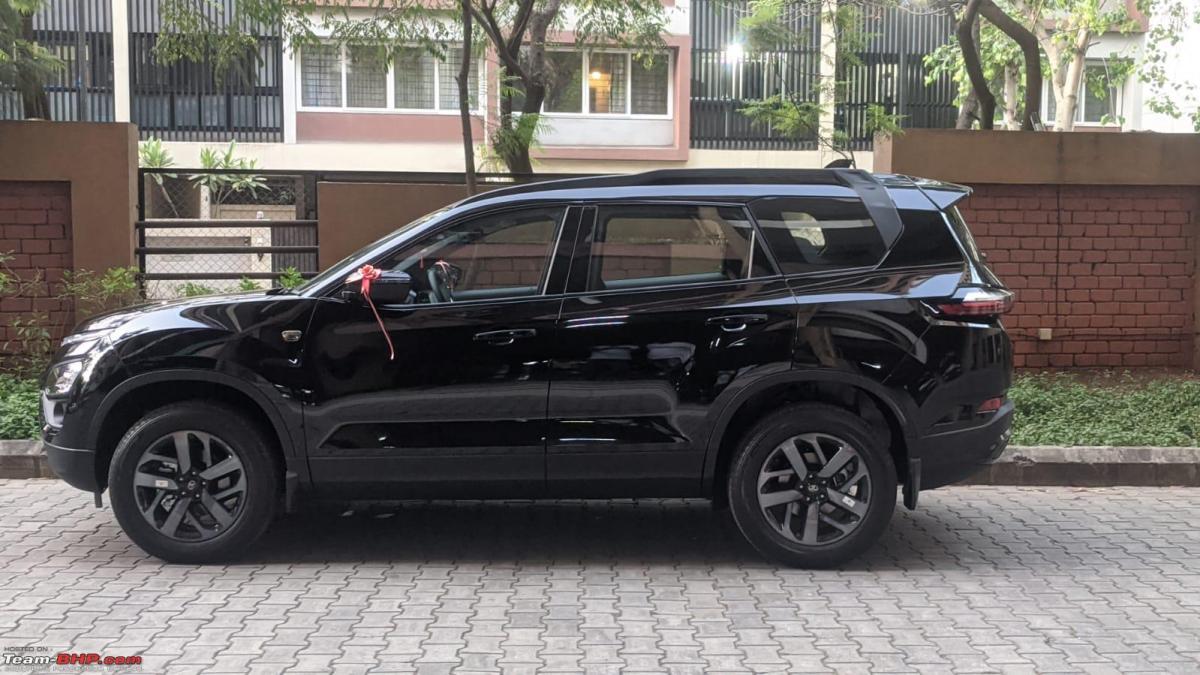 Thanks for reading and Happy Driving.
Here's what BHPian CARDEEP had to say on the matter:
Congratulations @ramjiramu

I echo most of your observations regarding the vehicles that you had shortlisted. XUV700 is a tough choice to give up, but for soft seats (not suitable on long drives) & interior fit issues that I observed.

Hector was only viewed as not tested as they never offered test-drive despite me leaving contact details at 2 dealerships.

Coming from Aspire Diesel, the engine tuning of the Compass automatic wasn't much different. The engine performance was great but the interior colours weren't up to my liking. I wanted the 'S' variant but could buy a small car for the extra file on that.

Alcazar is there only for being the longer Creta, & is mediocre as compared to others.

I even tested the Innova Crysta but found it only better than Alcazar in terms of performance. In all other areas, except space & resale, it lags to others.

Don't want Creta or Seltos for not being a major upgrade & safety.

Safari, along with XUV700, ticked most boxes & it could have been a tough choice if XUV700's waiting period were similar.

Have just finalised the Safari as it offers more features than Harrier.

Yours looks majestic in Black, but I have finalised Grey. Just waiting for a few bank-related procedures & it will be mine in XZA+ trim.
Check out BHPian comments for more insights and information.
Source: Read Full Article