A Land Rover Defender, Mahindra Thar, Mahindra Scorpio-N & Toyota Fortuner were all part of the group tackling the dunes.
BHPian Ace F355 recently shared this with other enthusiasts.
The car continues to purr along as usual, the odometer is close to 98k kms now. We returned from Jaisalmer and I was very curious to check the new BFG rubber on the dunes. As expected, the car performed beautifully – although I was running probably 1-2 PSI lower tire pressure (13 PSI) with BFGs than usual. The sand was super soft this time and the dunes were properly boggy. Despite that, Lal Ghoda was right up there in terms of its performance.
Please enjoy some pics below.
Part of our convoy in the dunes.
Entering into the dune sections. The below pic has a very unique combo of an L663 Defender, a 2020 Thar, a Brand new Scorpio-N and a late 2019 facelifted Ford Endeavour 3.2.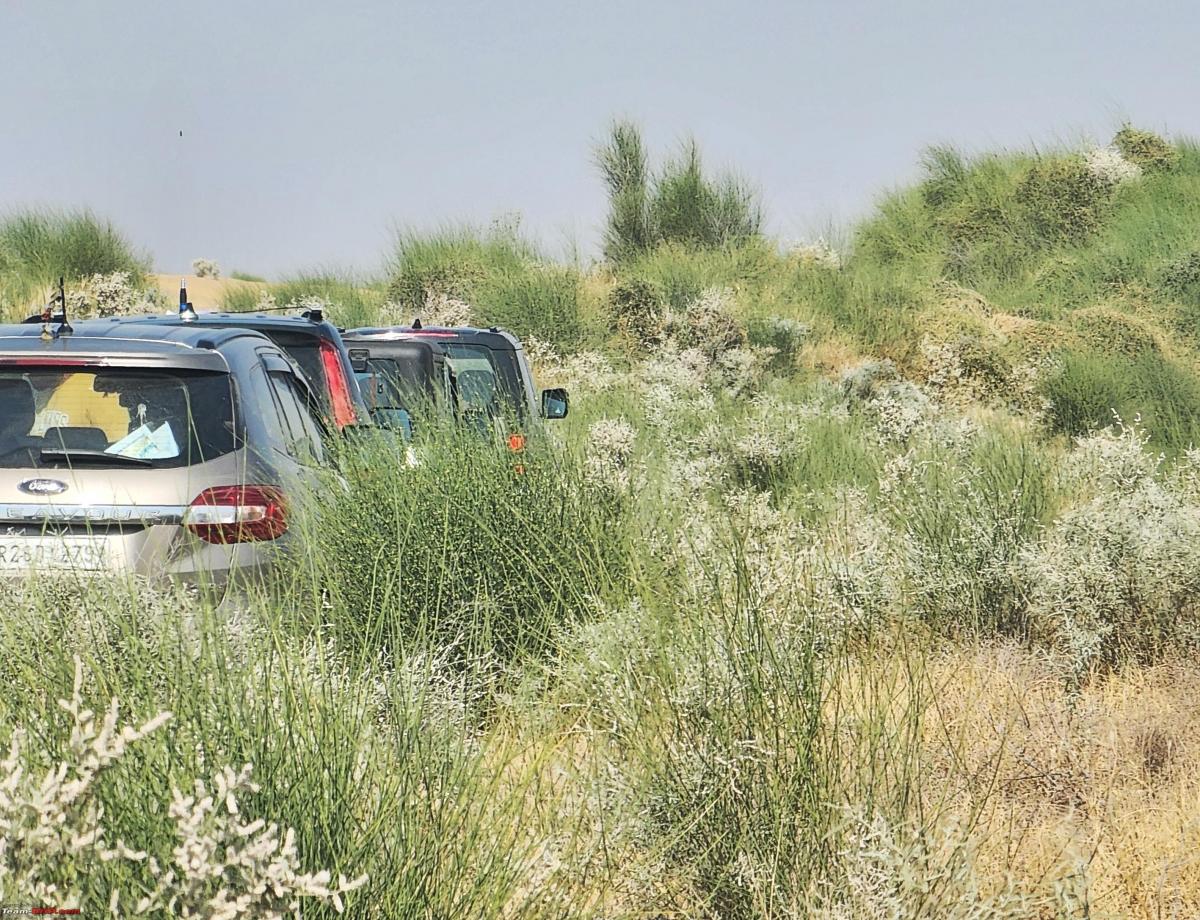 Enjoying some virgin sections.
DBHPian .anshuman tearing through a dune in his Thar Diesel AT
Along with the most anticipated car that we had with us this time, L663 Land Rover Defender. Defenders performed beautifully as expected, even as a monocoque, although in such conditions, vehicles with solid axles have advantages.
The power from Defender is intoxicating, I swear.
Enjoying a couple of beautiful Sunsets
Those Sunset Colors were something else! This is the real beauty for which we travel to such distances and places.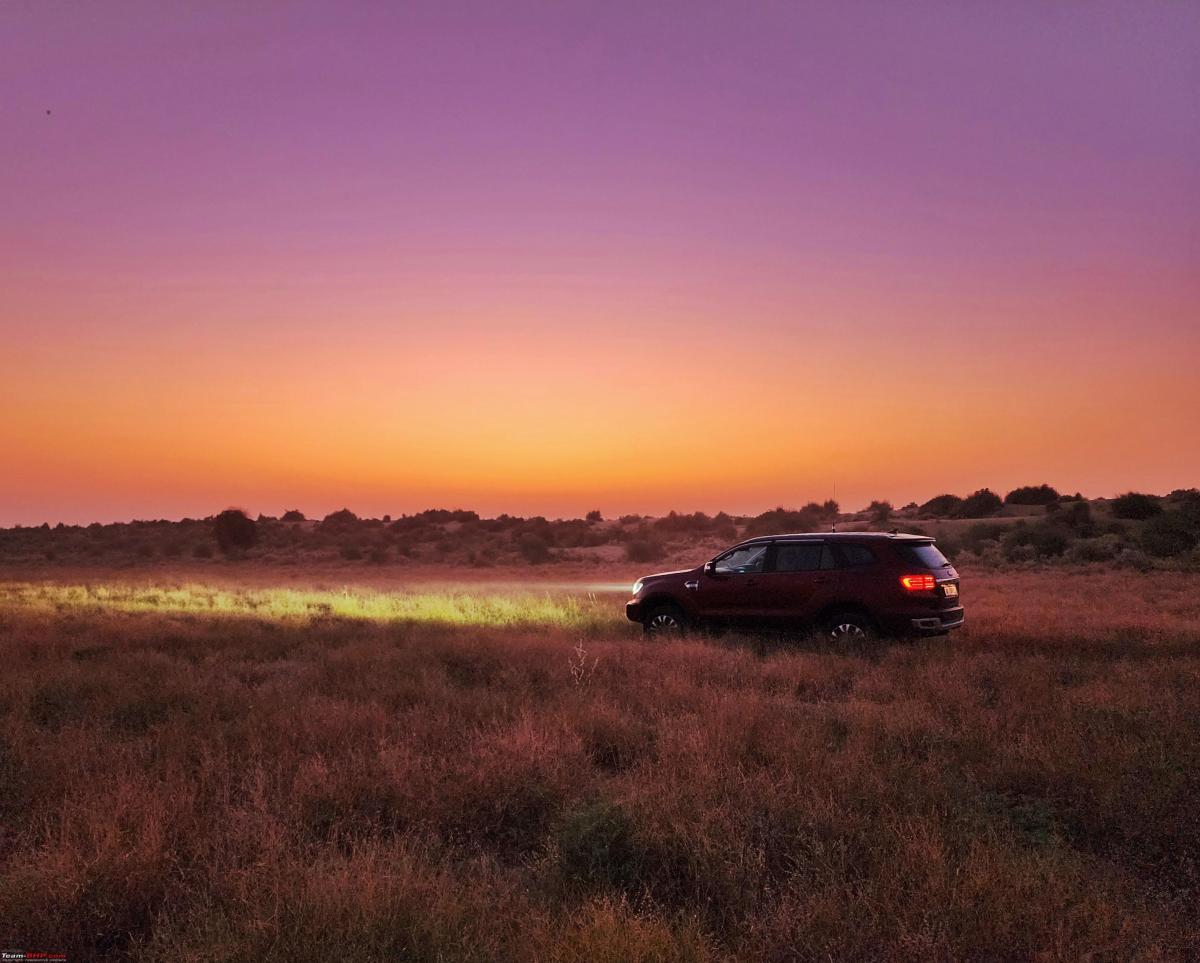 Along with BHPian Maverick07's tastefully prepped Fortuner.
Same Fortuner having some fun in the dunes.
The first time a Scorpio-N was in the dunes. Despite boasting great hardware on paper, this Mahindra fell short of our expectations in dunes. .anshuman has covered this topic in his latest video on his YouTube channel – do check it out to understand our opinion on this car.
Stuck at an angle, these are some of the places where our SUVs face power deficits. You would need some 300-350 BHP to tear up these sections (which the Defender had BTW, and was doing very well), although the size of our Thar Desert dunes isn't as big as what we see in Middle Eastern countries… so more power also means you have to be equally careful with upcoming bumps etc. The angle in the pic might look scary, it's a piece of cake getting unstuck because most of us have plenty of experience dealing with such situations.
A couple of Action Shots while tearing up the virgin dune sections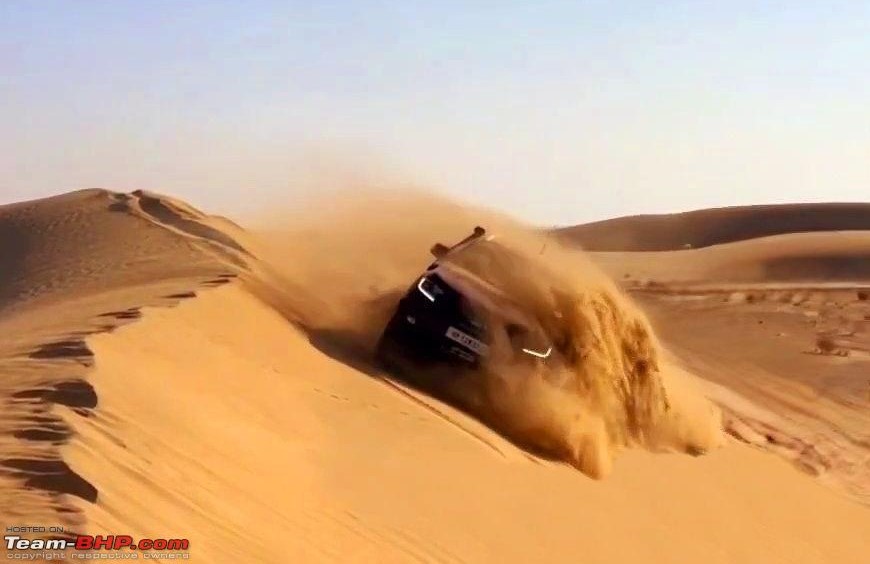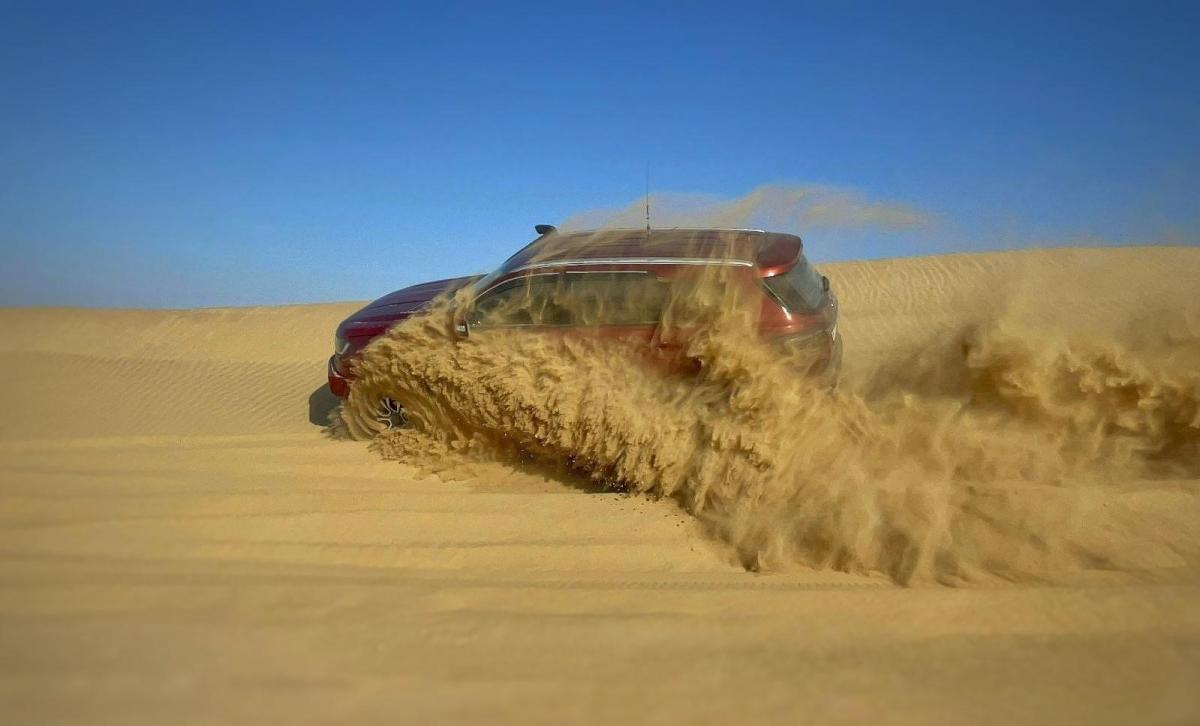 What a surreal place!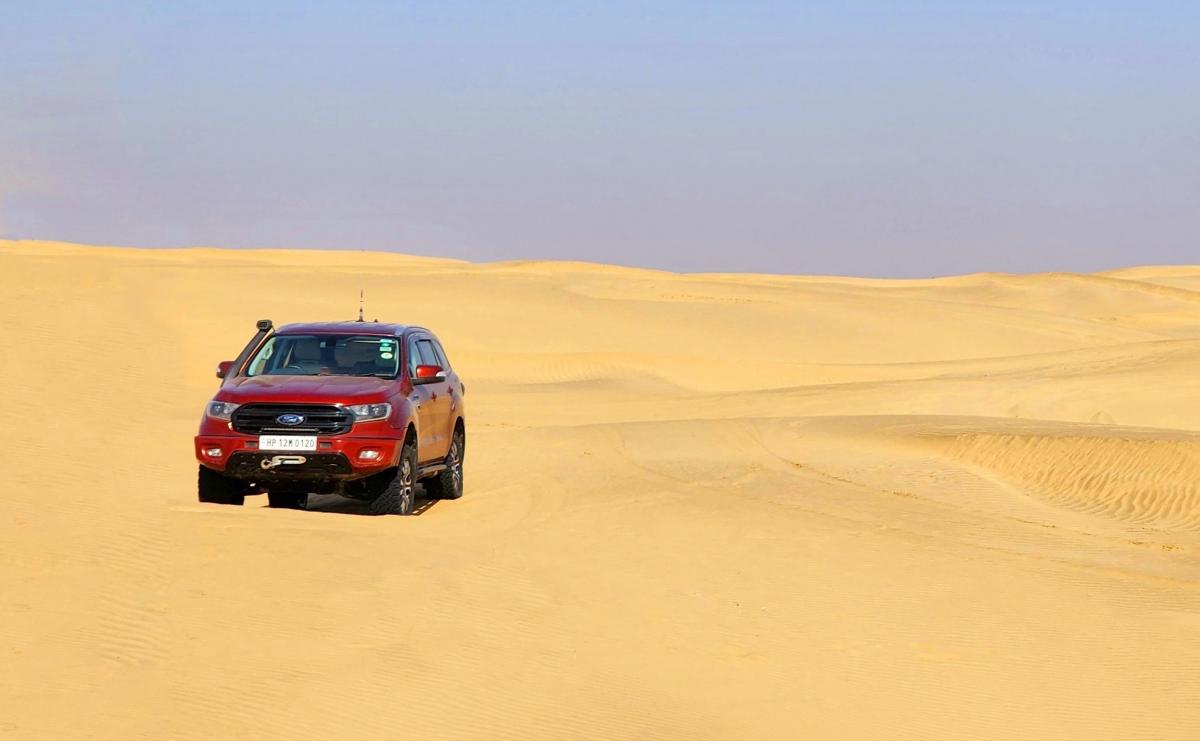 Amazing Dune Sections these.
While my Endeavour is super sublime, I have to admit that the itch for an upgrade has bitten. I have recently been thinking about Jeep Rubicon, however, there is no point in having 2 proper 4x4s at home. We already have spare cars and I don't want to pile them in our current garage of ours. Thus, I have put up an advert for Lal Ghoda in TBHP Classifieds. Let's see what is in store for me next.
Check out BHPian comments for more insights and information.
Source: Read Full Article