In the few trips I have taken, city traffic driving shows figures of about 7-8 kmpl and a couple of mixed/highway drives turned up economy figures of around 12 kmpl.
BHPian ask99 recently shared this with other enthusiasts.
It's been a week since I brought home my Z8 AT 4XPLOR, listing down some initial impressions of driving it through both crawling city traffic and hitting triple digits on the highway.
Do not expect any kind of frugality from the 4XPLOR AT models. I have been seeing a lot of people posting ridiculouse AFE figures while cruising at sensible speeds and trying to extract good mileage. Unfortunately, that is just not possible even if you tried with the gearbox tune provided by Mahindra. Since the AT 4WDs are apparently in perpetual Zoom mode, the transmission refused to upshift before it hits 2200RPM, which translates to driving around in the city at speeds of 40 kmph while the engine drones away in 3rd gear at 2000 RPM in 4th gear, or similarly while trying to cruise at 65-70 kmph the AT box will just not shift up regardless of the kind of pedal input you provide. You have to essentially punch it up to 75kmph/2200RPM for the upshift to happen at which point the car is happy to let the revs drop while sticking to 5th gear. But let your speeds drop a little too much and at around 1400-1500RPM it'll immediately kick down a gear. The icing on the cake is that you can not force early upshifts even when pushing the lever to Manual mode. Although, it will not downshift too early and let the revs drop closer to 1200RPM before downshifting automatically in manual mode.
I would have expected the gearbox to be a little more nuanced and have the ability to gauge gear shifts according to the type of pedal input being provided, but the default and only setting seems to be a little too aggressive and while it may be ideal for off-road usage during tricky obstacles, for the rest of your drives you'll be looking at close to 20-25% higher fuel consumption relative to a Manual. In the few trips I have taken, city traffic driving shows figures of about 7-8 kmpl and a couple of mixed/highway drives turned up economy figures of around 12 kmpl. These are MID figures so I'm expecting Tank to Tank to be lower.
Looking past the AT tuning, the overall drive experience is quite good, even European in some ways. Mahindra have a done a wonderful job with the sound damping, letting very little of the chaos outside filter through to the cabin. Even the overall suspension tuning, door thuds, feel very sophisticated. Each time you drive over bumps, expansion joints on bridges, it just feels like a mature well engineered product. Of course the ride and handling are not sedan like, and there's a definite sponginess to it's dynamics, but that's just a result of physics and being a Body on Frame SUV. Do not expect it to compare to the likes of the Creta, Harrier or XUV700 in terms of ride quality and handling over decent roads, but it definitely has them beat when taking on some ruff stuff. Stays composed, and easily filters out a lot of the harshness felt while drive over some of the new-fangled road humps/speed breakers.
The sound system is another place where I was pleasantly surprised. Being a Z8, I had decided not to spend extra on the 12 speaker Sony system, but even this 4 speakers + 2 tweeter unit seems to be quite well rounded, with a suprising amount of bass/thump being produced even at lower volumes. The bass aspect was definitely something I wasn't expecting, and one of the potential upgrades I had planned was to try and get a low-profile woofer setup in the stock location. But, for now, I think the stock setup will suffice. It's definitely not the most crystal clear and well defined sount output, but it is able to cover most of the frequencies from lows to highs and provides a decent sound stage. Disclaimer: I am not audiphile, so I was never going to look for some kind of high end audio performance.
The 4XPLOR AT thankfully comes with a full sized spare of the same kind ( MRF Wanderer A/S in my case) mounted to a 18″x7J steel wheel (oddly 0.5 inch narrower wheel than the alloys), and is marked with a bold 80 sticker implying it's supposed to be used at restricted speeds. One oddity of the setup is that while lowering/raising the spare wheel with the new boot setup you need to fully lift the tool bin/storage box lid as it'll hamper with the turning of the spanner. And even after doing that, the spanner will rub agains the plastic loading lip of the trunk. So close Mahindra!! You just had to make the spanner another couple of milimetres longer at the neck and this would not have been an issue. Hopefully changing flat tires will be a rare occurence and owner's won't be left with a half moon engraved in their plastic boot lips.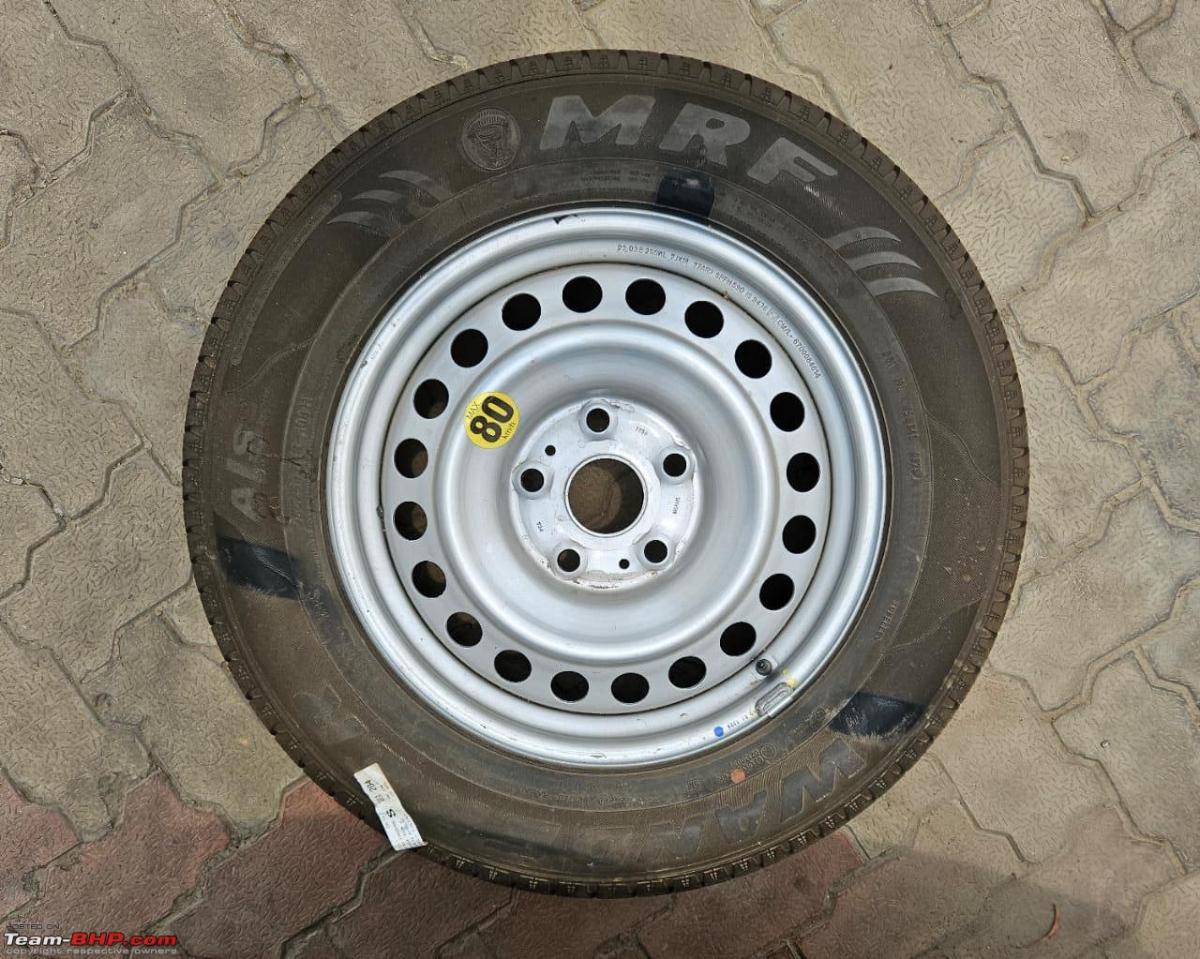 Read BHPian comments for more insights and information.
Source: Read Full Article