I am partial to making functional upgrades whose benefits are evident on a daily basis.
BHPian shankar.balan recently shared this with other enthusiasts.
I've actually covered all of these exact points elsewhere on the forum. But here you go again.
AVO Suspension: (This was done quite soon after buying the vehicle)
It is a straight fit. Remove the existing shocks and put on the new ones. The rear coil springs will also be changed. The set comprises 4 dampers/ shock absorbers and 2 coil springs. Now, this may cost around 1.2-1.3 lac give or take and can be done at Mahindra Adventures in Singasandra near Sireesh Auto. No problem with the warranty. Massive improvement in ride and handling. No more side-to-side swaying, no more pitching and nose diving under braking, vehicle handles those long highway curves much better and feels much more comfortable over bumps and speed breakers and much more composed over rumble strips. Each damper can be manually adjusted by simply turning the knob for softness or firmness.
I am very happy with this upgrade. To me, this is a necessary investment towards far greater comfort and handling.
Aluminium Underbody Protection plates and rock sliders/ steel steps: (done immediately after buying the car)
This is a necessary upgrade as per my estimation. It gives a great deal of peace of mind when traversing rocks and grasslands by protecting the under bits of the vehicle. This may now cost 40K for the underbody armour and another 24K for the side steps/ rock sliders and can be done by the Mahindra Adventures guys.
Headlamps: (I did this soon after purchasing the vehicle)
I'm using Philips H4 Extreme Vision G Force 55W 12V Halogens. These are a straight swap of the OEM headlamps and can be bought on Amazon for Rs 1700 the pair. The fitment is a simple DIY. The light from these is superb. Halogens are always better than LEDs, especially in rain and mist and I speak from long experience. See the throw in the pictures attached. Powerful headlamps are absolutely necessary.
Hella 700FF Foglamps: (done in July this year along with Jeep Wrangler grille and a swap out/ change of the OEM bumper mounted fog lamps as well)
These Hellas are solid lamps. They are big and hence proportionate to the Thar. They look good. And they are highly functional because they give out yellow light which is always helpful in mist and fog. So now, if I switch on the upgraded headlamps and bumper integrated foglamps AND the Hella's they are together extremely powerful. But these are to be used together in this way ONLY in conditions of deep mist and fog and/ or very heavy rains, else they can seriously irritate oncoming traffic and that's not a nice thing to do. I drive frequently to the hills. Hence a set of good foglamps are a must. The Hellas cost about 7500 and the mounting bracket costs about 2500 etc.
As I've said before, I am partial to making functional upgrades whose benefits are evident on a daily basis.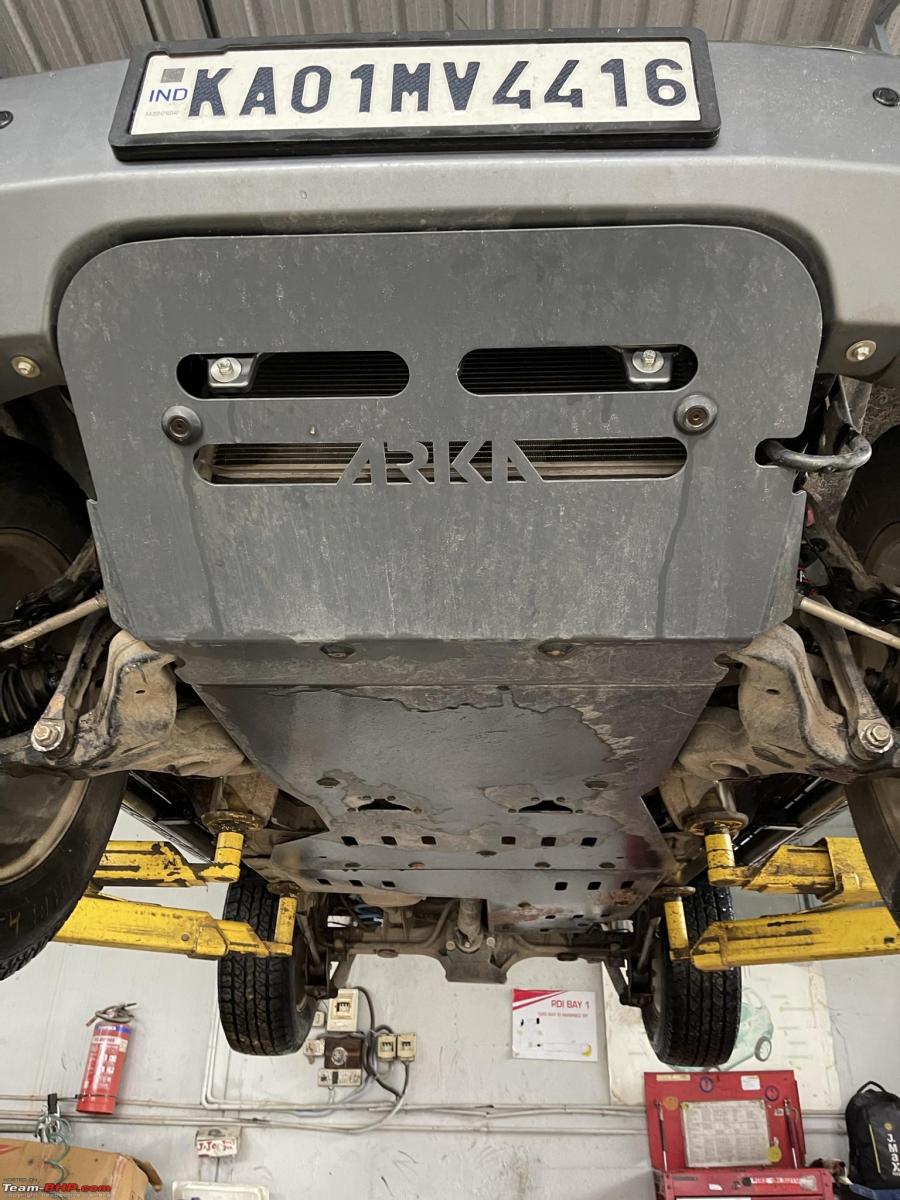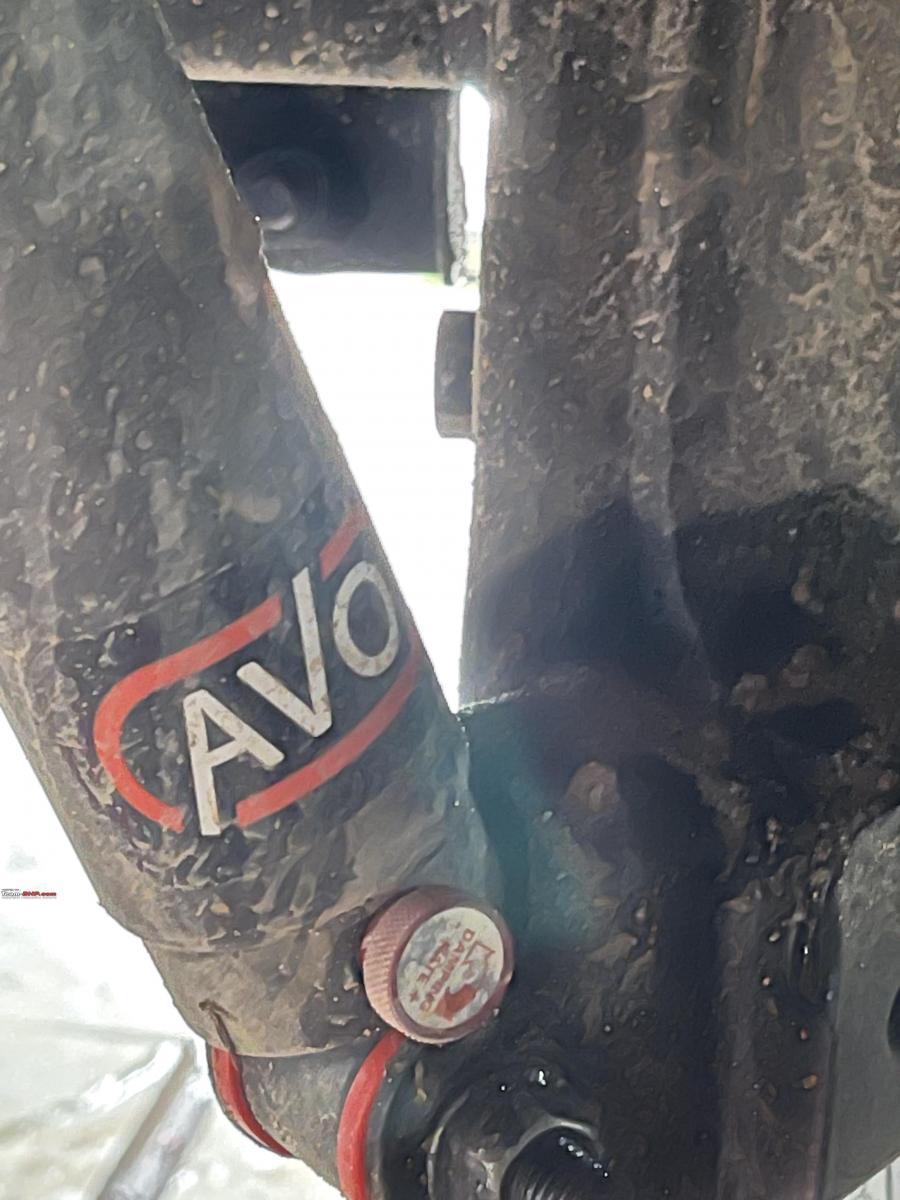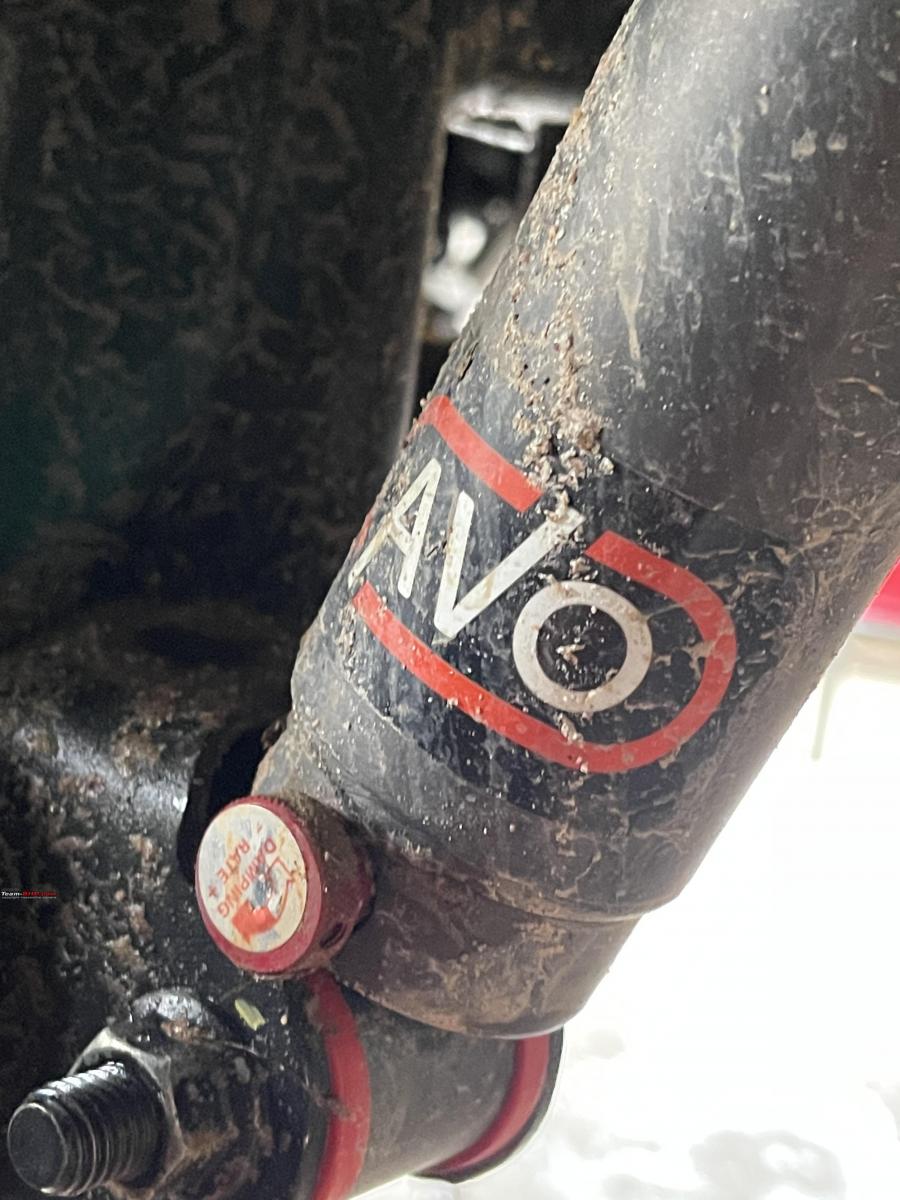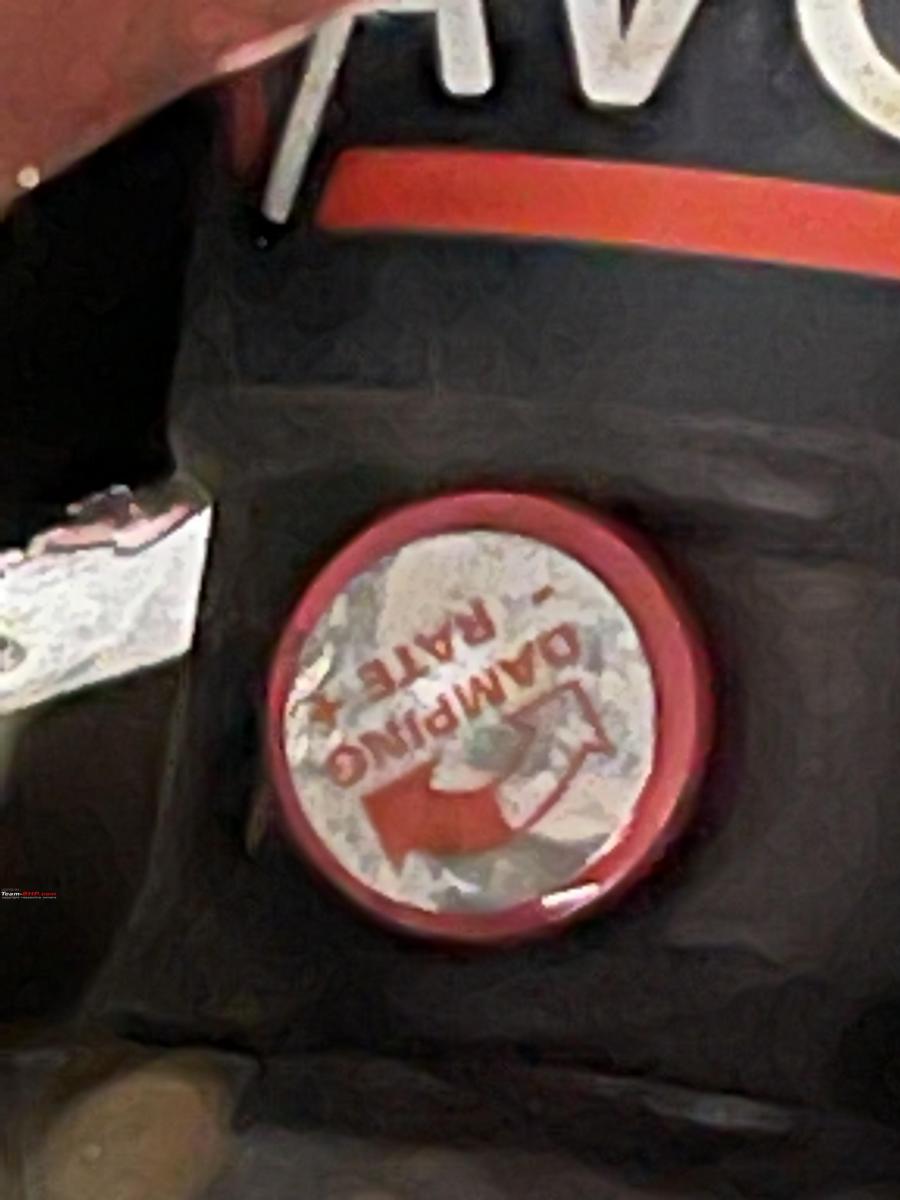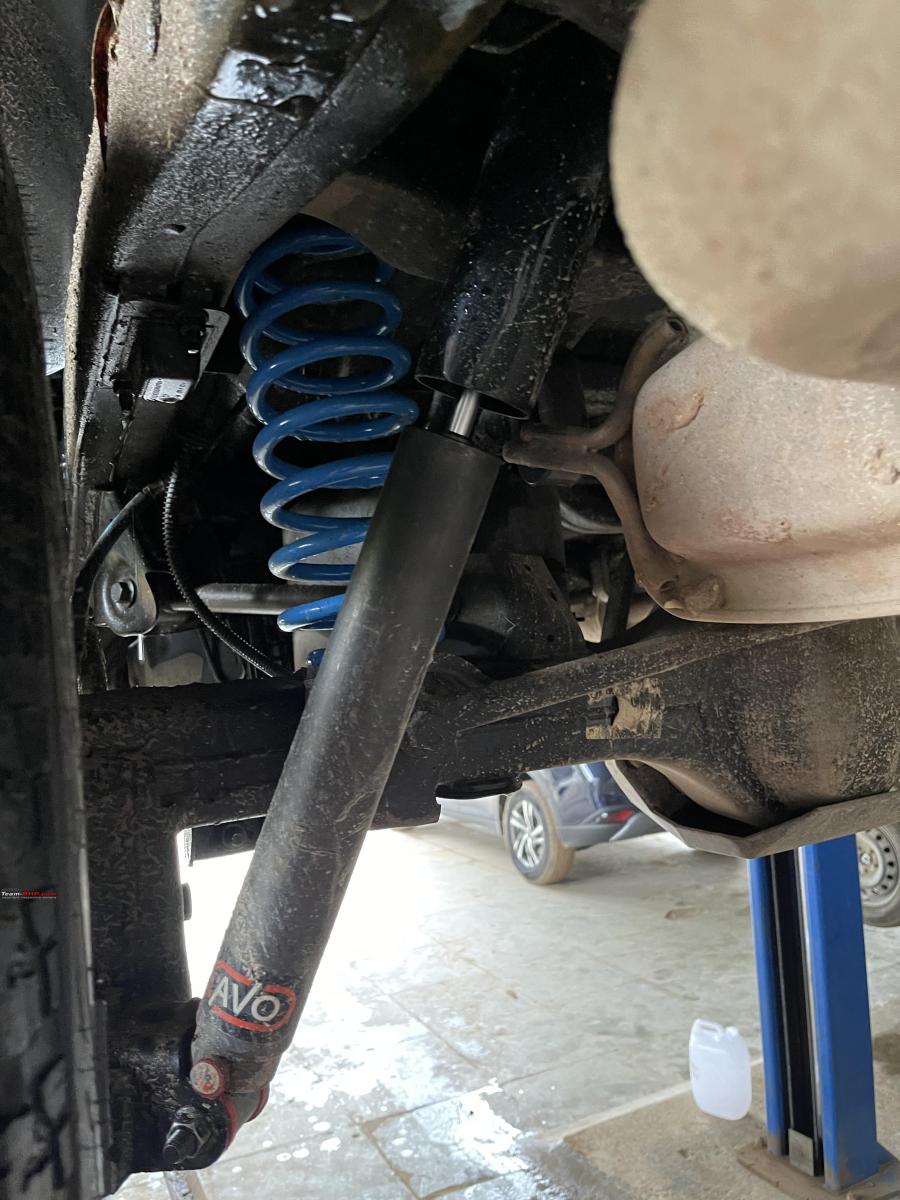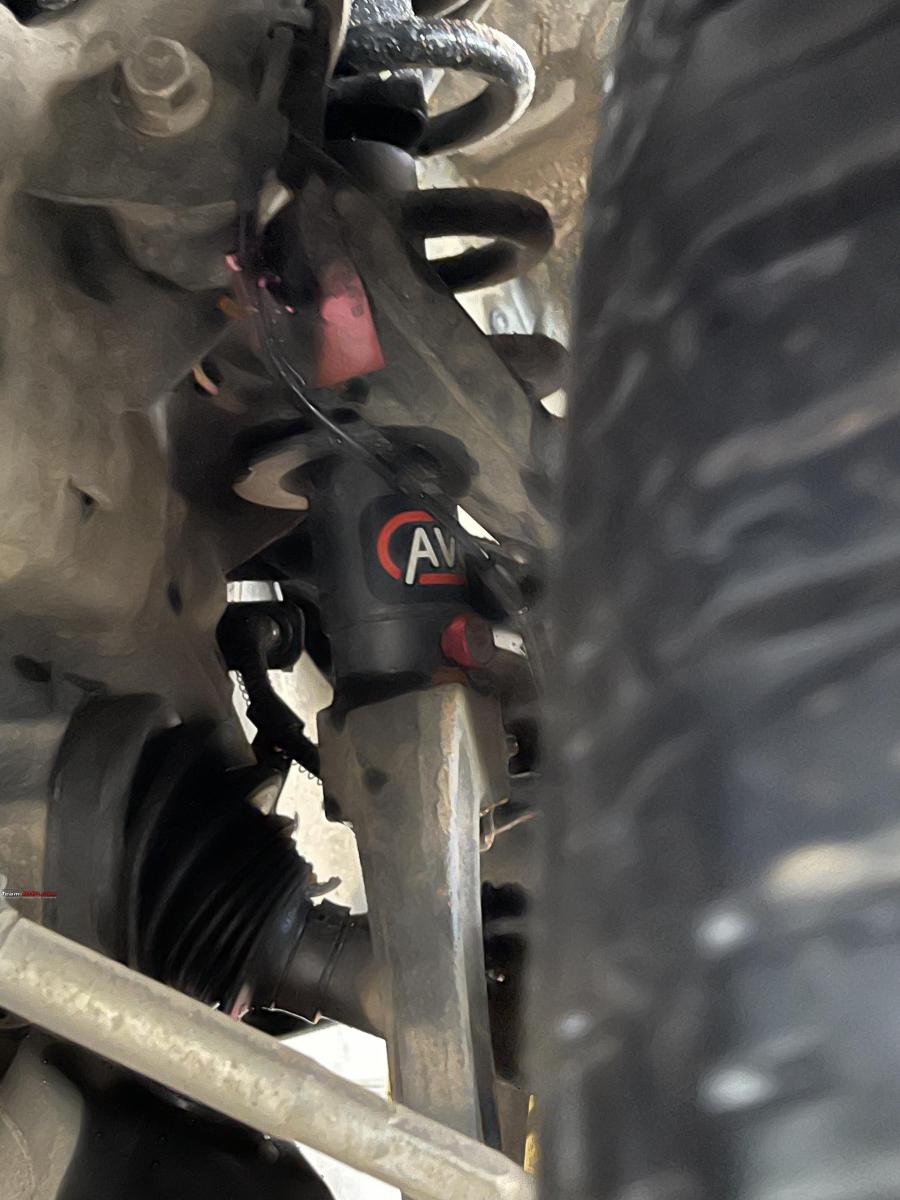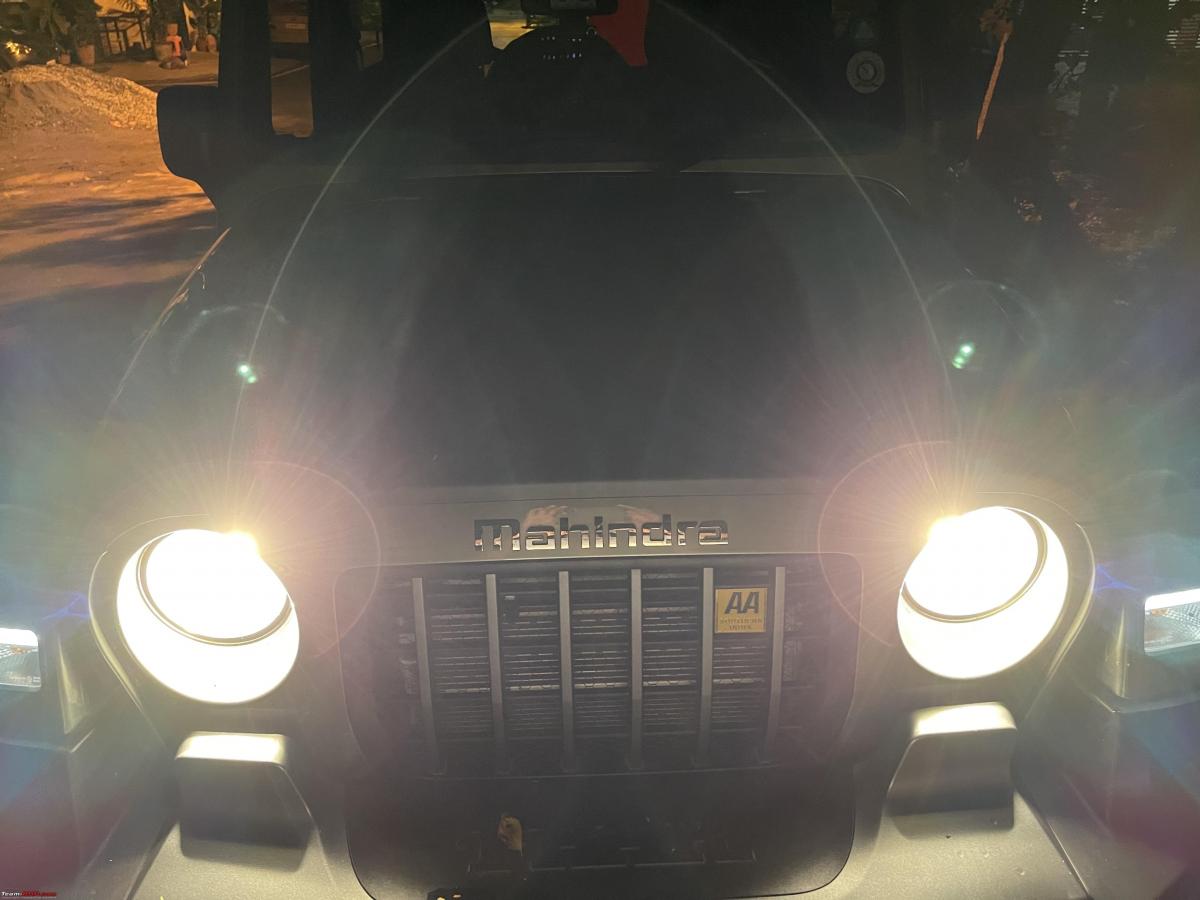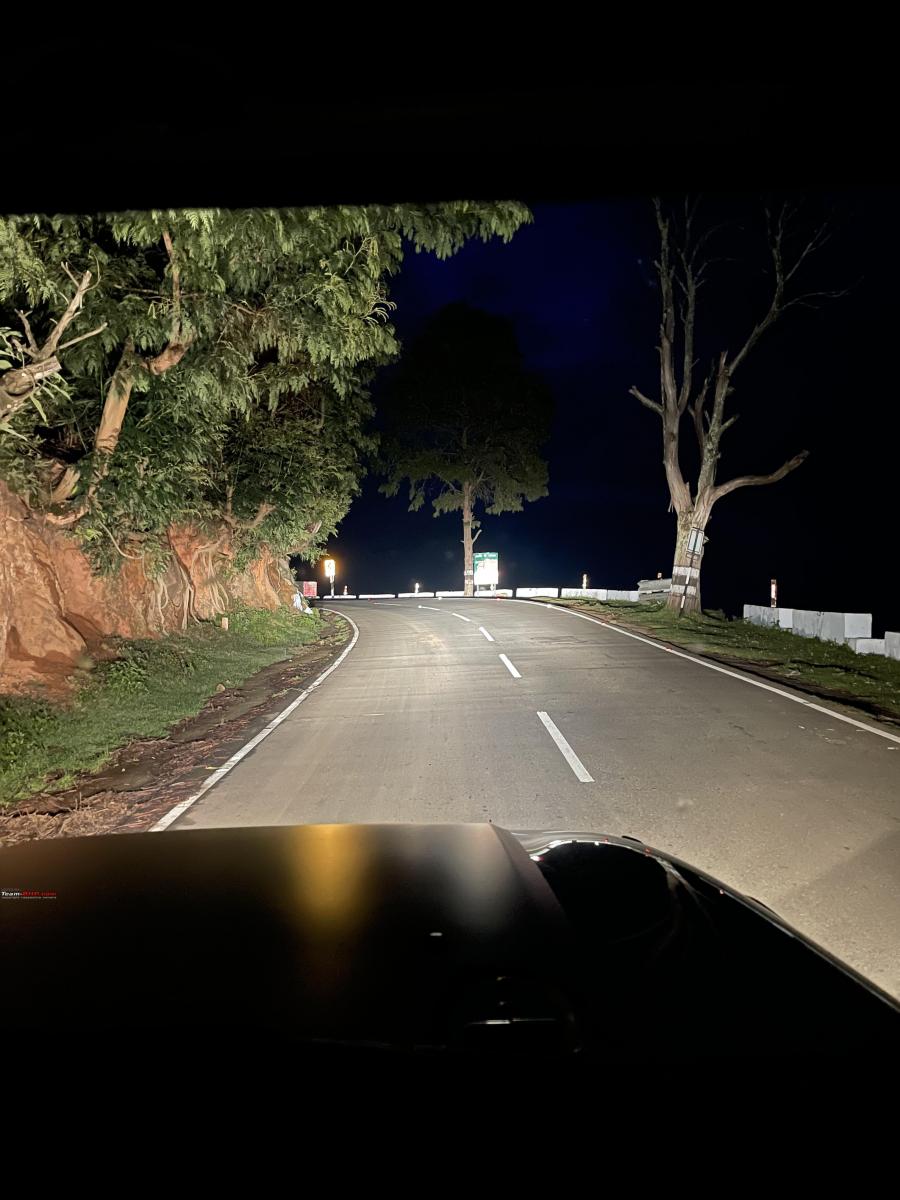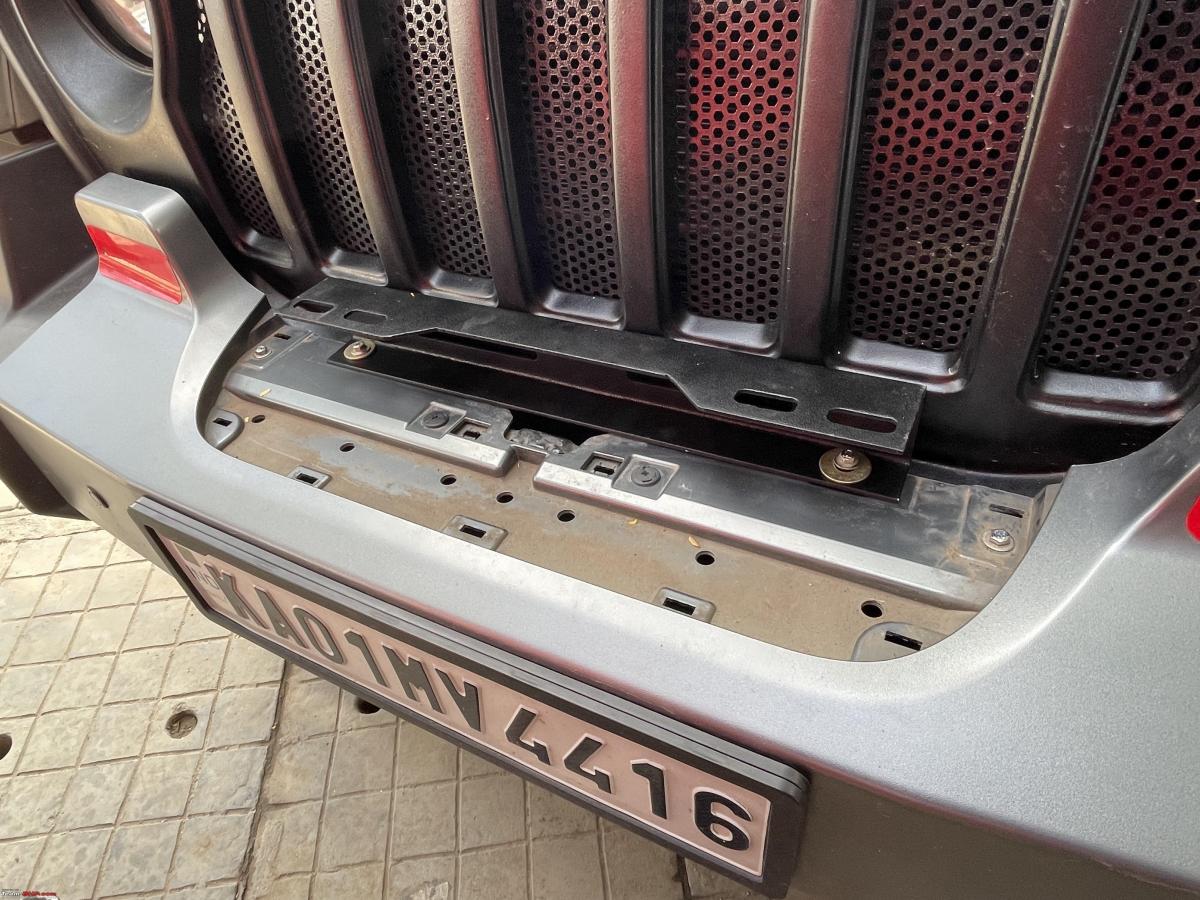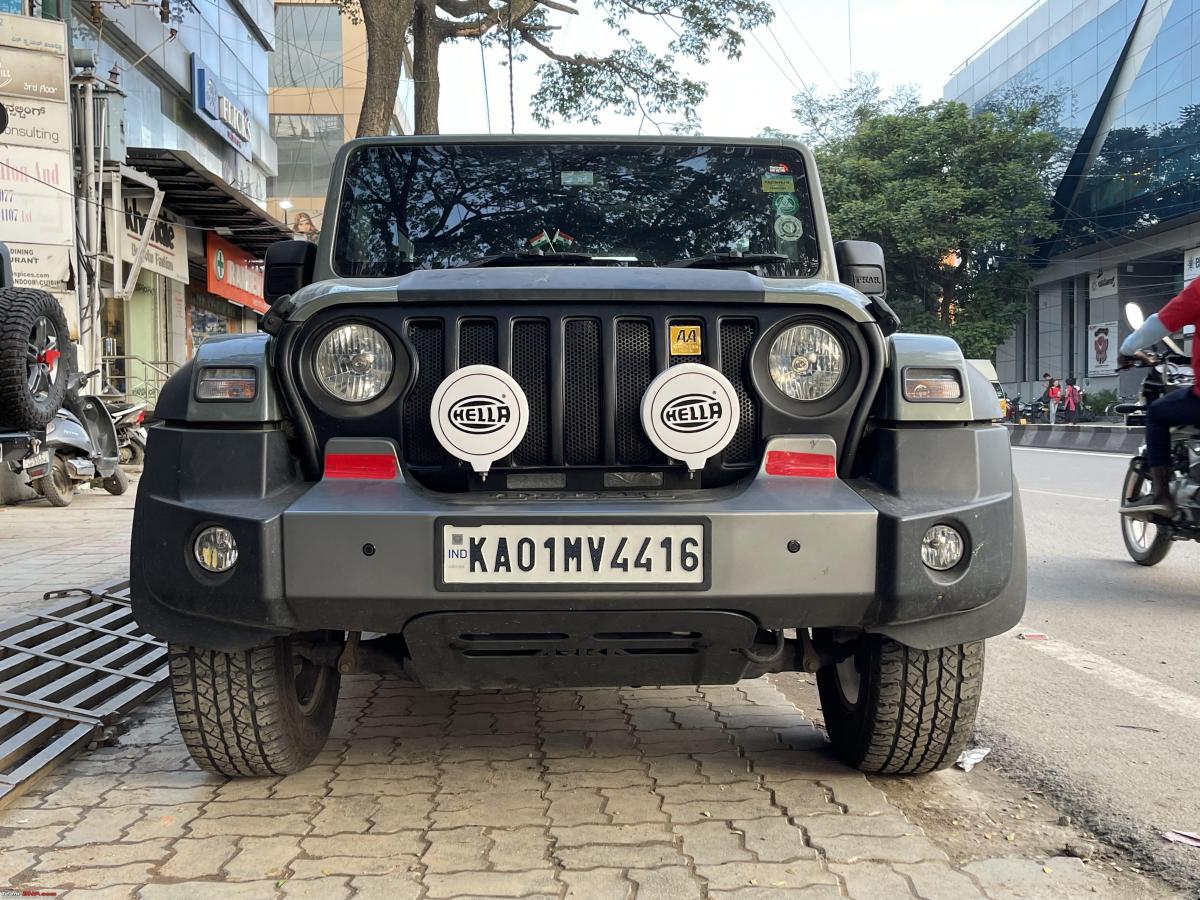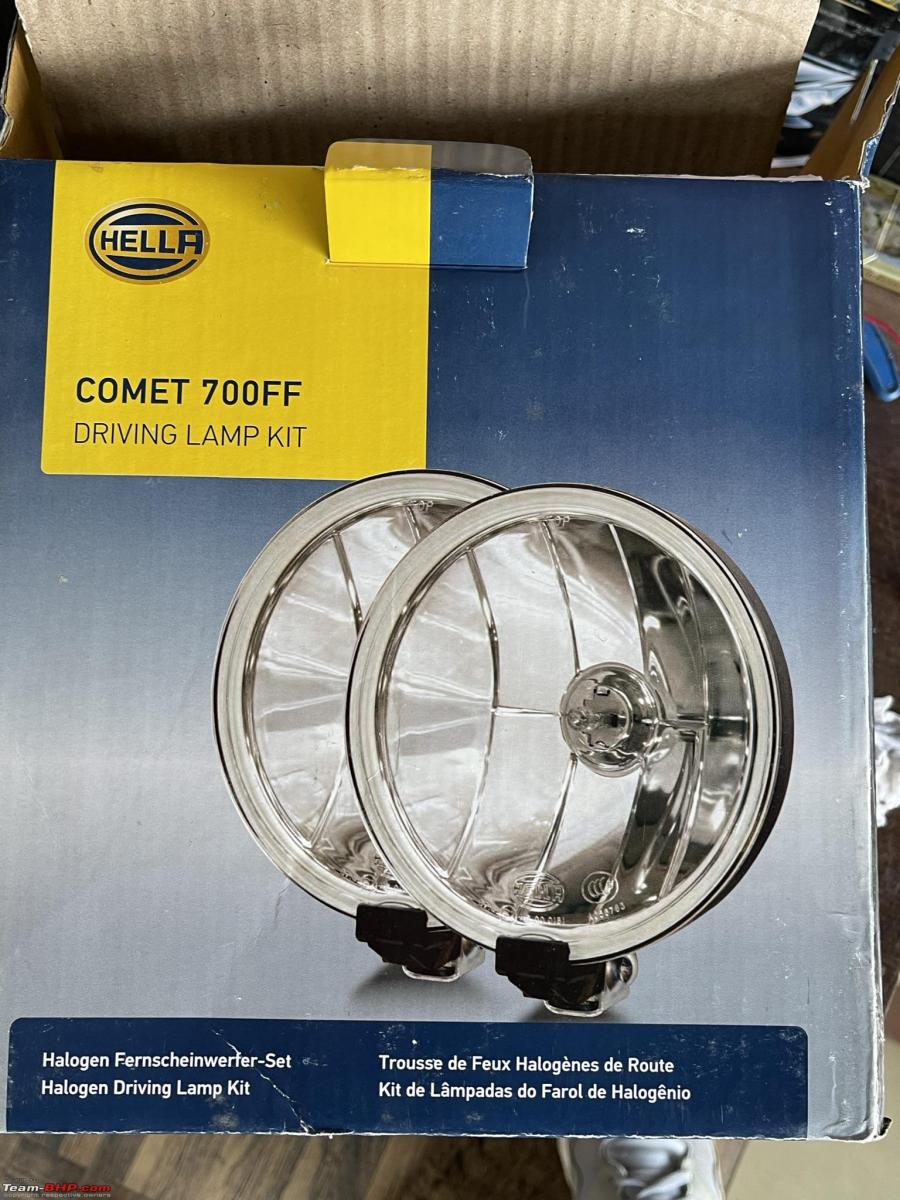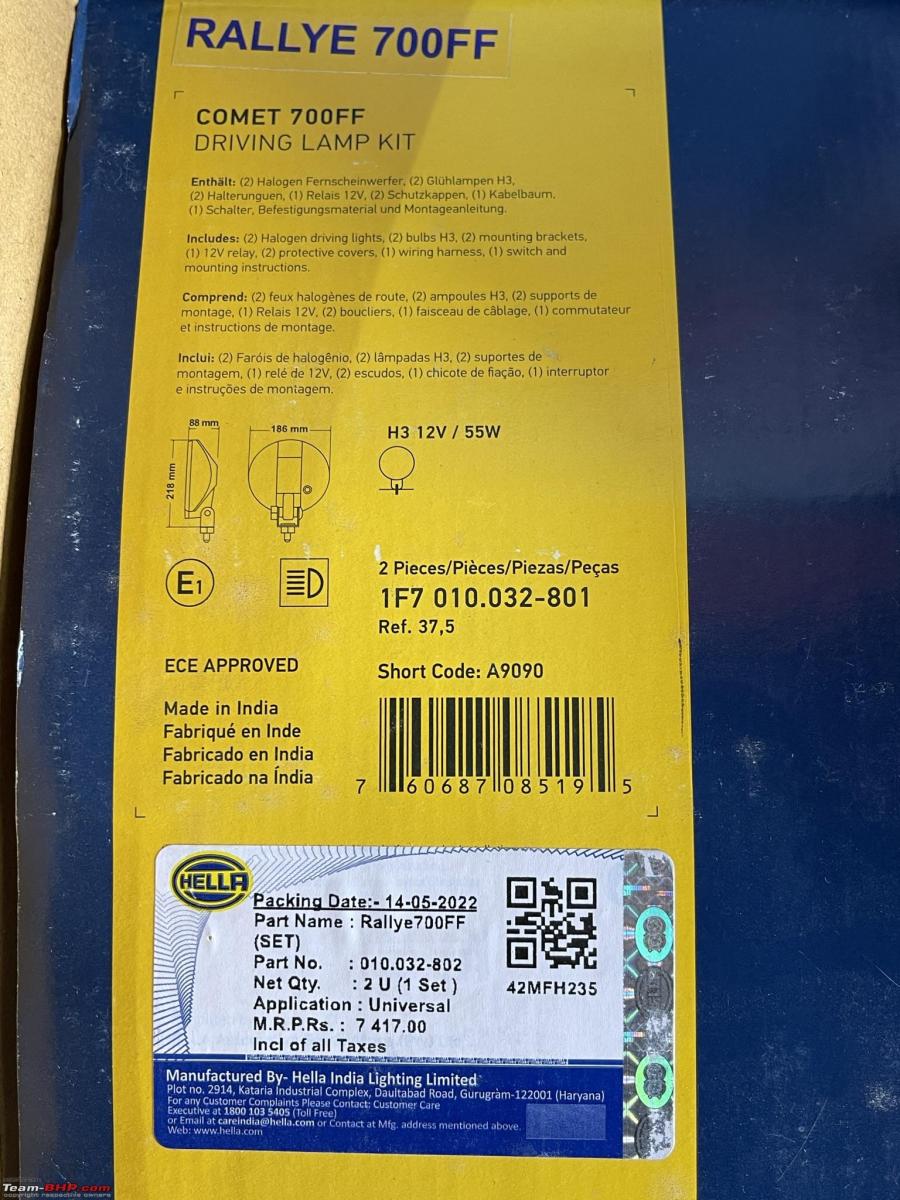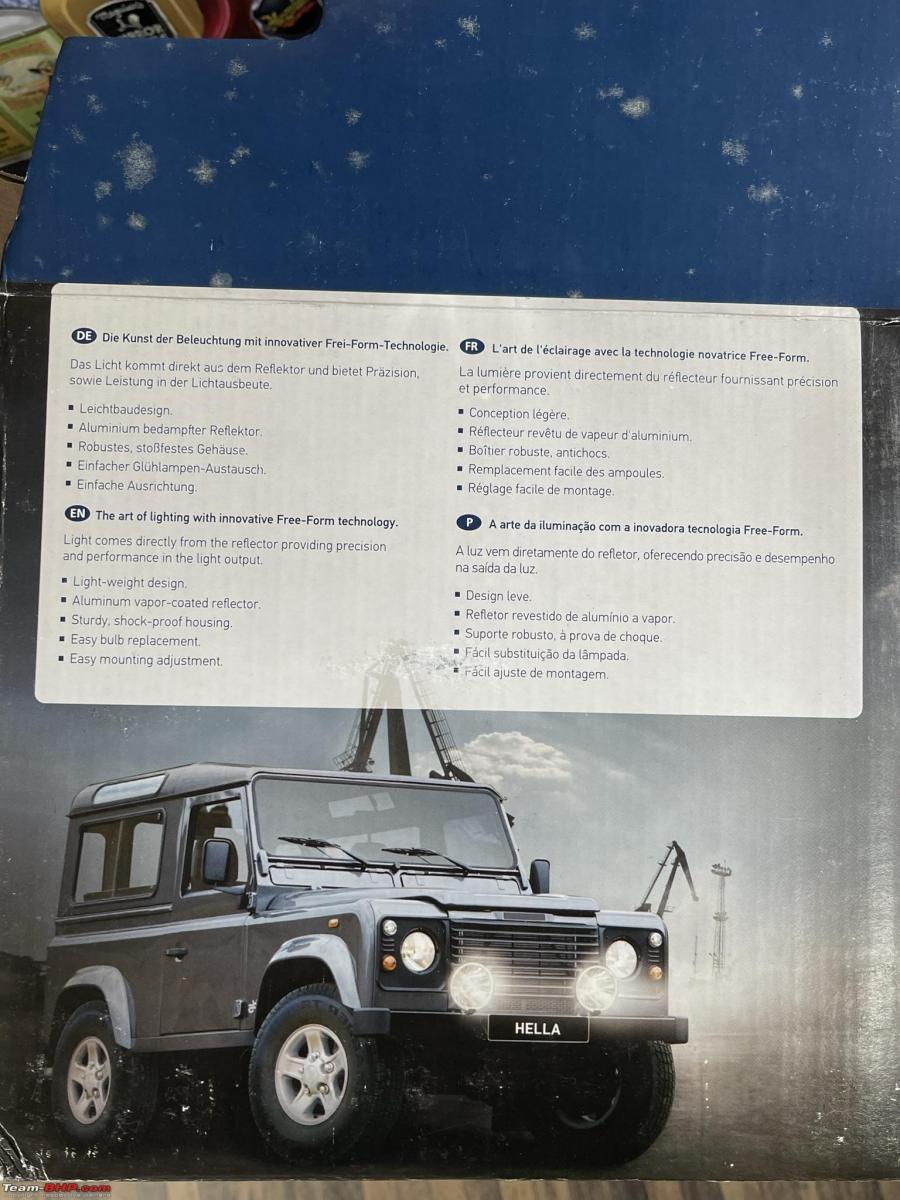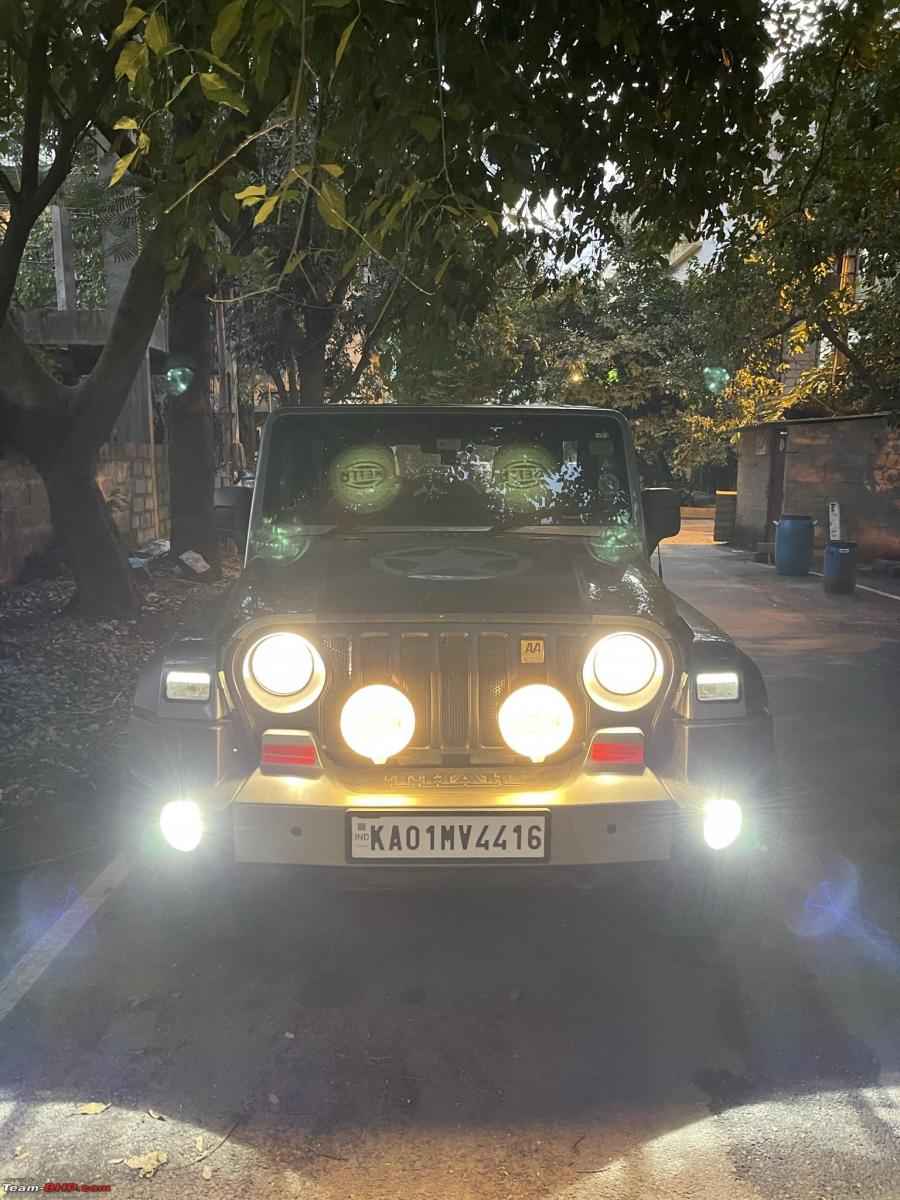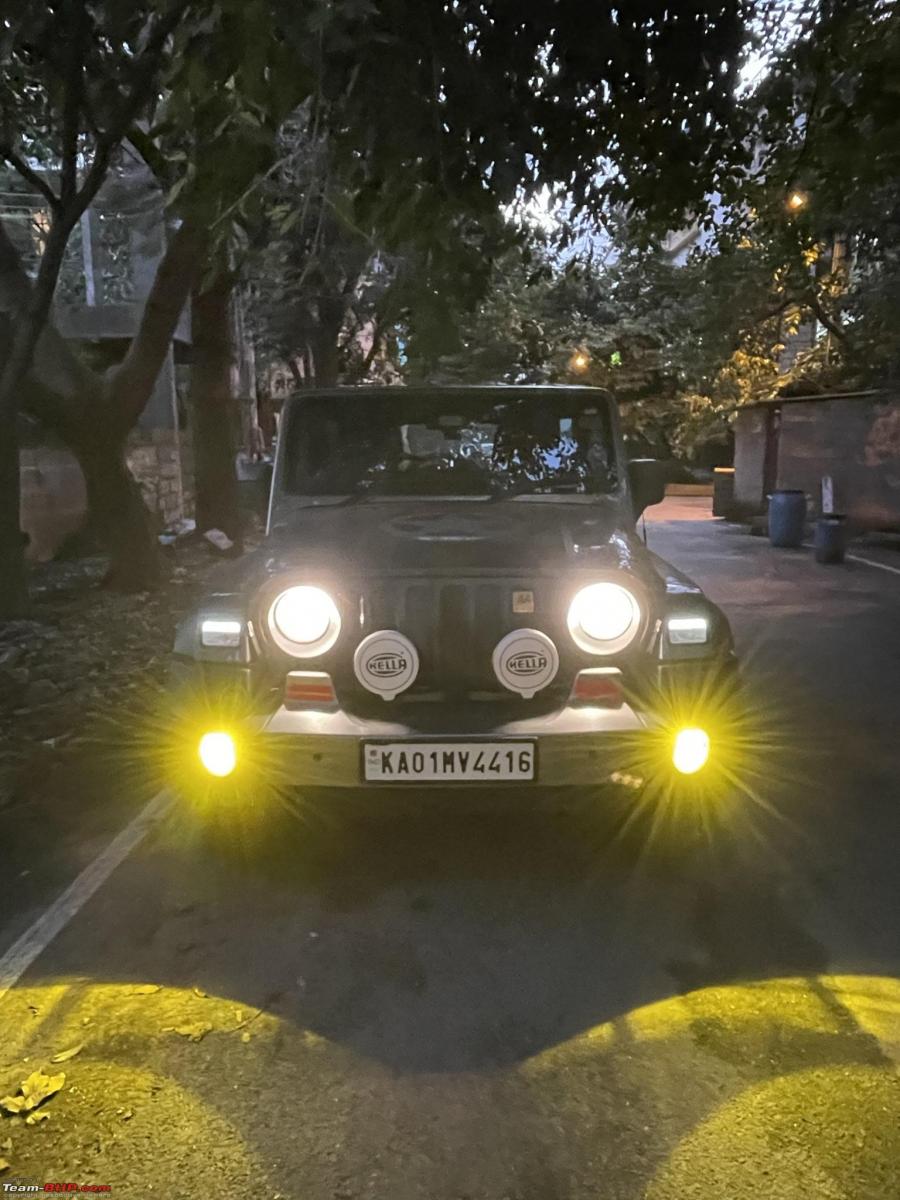 Check out BHPian comments for more insights and information.
Source: Read Full Article