The service quality was pretty good, nothing extraordinary, but not bad either. Due to the lesser number of bikes at the time, they were able to get to my bike early.
BHPian WhiskeyTangoFox recently shared this with other enthusiasts.
Update: Third Service and One Year of Ownership:
Hey All, it's been one amazing year since I got the Himmy, and 9.2k Kms later; I'm still in love with the bike, as I was earlier. My usage over the past month has been very minimal, due to which I couldn't hit the 10k km mark, but the service was due on the 5th, plus I could feel that the bike was running slightly rough, i.e. the feeling you get when the oil is due for a change. The last oil change was the one I did myself at 4110 km. I don't know what RE thinks of their Liquid Gun oil, claiming that it lasts for 10k kms. Most oils don't last beyond the 4-5k km mark at best. Nevertheless. I decided to try out a different service station this time. I chose Maverick Motors LLP, located near Lalbagh, as it was pretty highly rated.
I made an appointment with them a week prior via the app. I always book the first slot, i.e. 9 a.m., and usually get there a little before that. They were just opening the store at the time and had the Job Card prepared once open. They began service at around 9:20 a.m.
On the Service bay.
The service quality was pretty good, nothing extraordinary, but not bad either. Due to the lesser number of bikes at the time, they were able to get to my bike early, but they were short-staffed because it was a Sunday, so it took quite a bit of time. I was able to take delivery only at 12:00 ish pm. It took almost 45mins for the bike to come back from the washing area. Because SVCs cannot have a water wash done on their premises, they outsource it to small private washing centres outside, hence the delay. (This is something I observed that the BTM SVC also does).
The following tasks were carried out on the bike:
Oil Change (w/Filter and Internal Strainer Replacement)
Front and Rear Brake Pad Replacement, Caliper Cleaning
Chain Cleaning, Lubing and Adjustment
Moving Parts Greasing
Water Wash w/o Polishing (I had asked them not to polish)
The bill came up to 1946 Rs, which is decent, IMO. I think that the brake pads were replaced prematurely, but I don't mind it just because they are super cheap (250 Rs a set).
Overall, good experience at this SVC (Compared to other RE SVCs I've visited)
1 Year Update:
Overall, pleasant experience with the bike. Super happy with its performance (Meets what I expected, at least). In toto, here are the relevant details IMO that one might want to know from a 1-year ownership review.
Total Distance Covered: 9235 kms
Total Fuel Consumed (Kept track via Fuelio): 326.24 L
Total Average Fuel Consumption: 29.2 Kmpl
Best Fuel Consumption: 40.82 Kmpl
Worst Fuel Consumption: 25.32 Kmpl
My Normal City Fuel Consumption: 30 Kmpl
My Normal Highway Fuel Consumption: 30-35 Kmpl
First Service Cost: Rs 1347
Second Service Cost: Rs 416
Motul Oil Change Cost (Did this myself after the Second Service): Rs 1260
Third Service Cost: Rs 1946
Total Fuel Cost for One Year Kms: 33,909 Rs
Total Maintenance Cost for One Year: 4969 Rs
Cost per Km (Only Fuel): 3.67Rs/Km
Cost per Km (Fuel+Maintenance): 4.27 Rs/Km
Do note that the recorded mileage on my Fuelio app right now is 9107 km, and the calculations above are based on that.
Positives Observed:
Can take the bike to pretty much any place without any worry about bad roads
Adequate Ground Clearance for most roads you would encounter (220mm)
Great low-end torque, forgiving towards rider mistakes
Linear Power Delivery
Minimal Vibrations on the Handlebar and Pegs
Good Ergonomics (Better Still with Risers/Raised Handlebar)
Good Fuel Efficiency for its class
A blank canvas to make the bike your own with accessories/upgrades
Negatives Observed:
Not the best brakes in the world. I mean, it'll stop, but it lacks the feel
Stock Headlight performance was poor. Is good only after an upgrade (All upgrades are detailed on this thread)
Mirrors Vibrate slightly post 80kmph
RE SVCs aren't the greatest
Issues Faced:
Tubed Tyres and Punctures. Only had one puncture so far, but it is still a major pain if it occurs
Had the stalling issue initially, but it seems to have fixed itself somehow.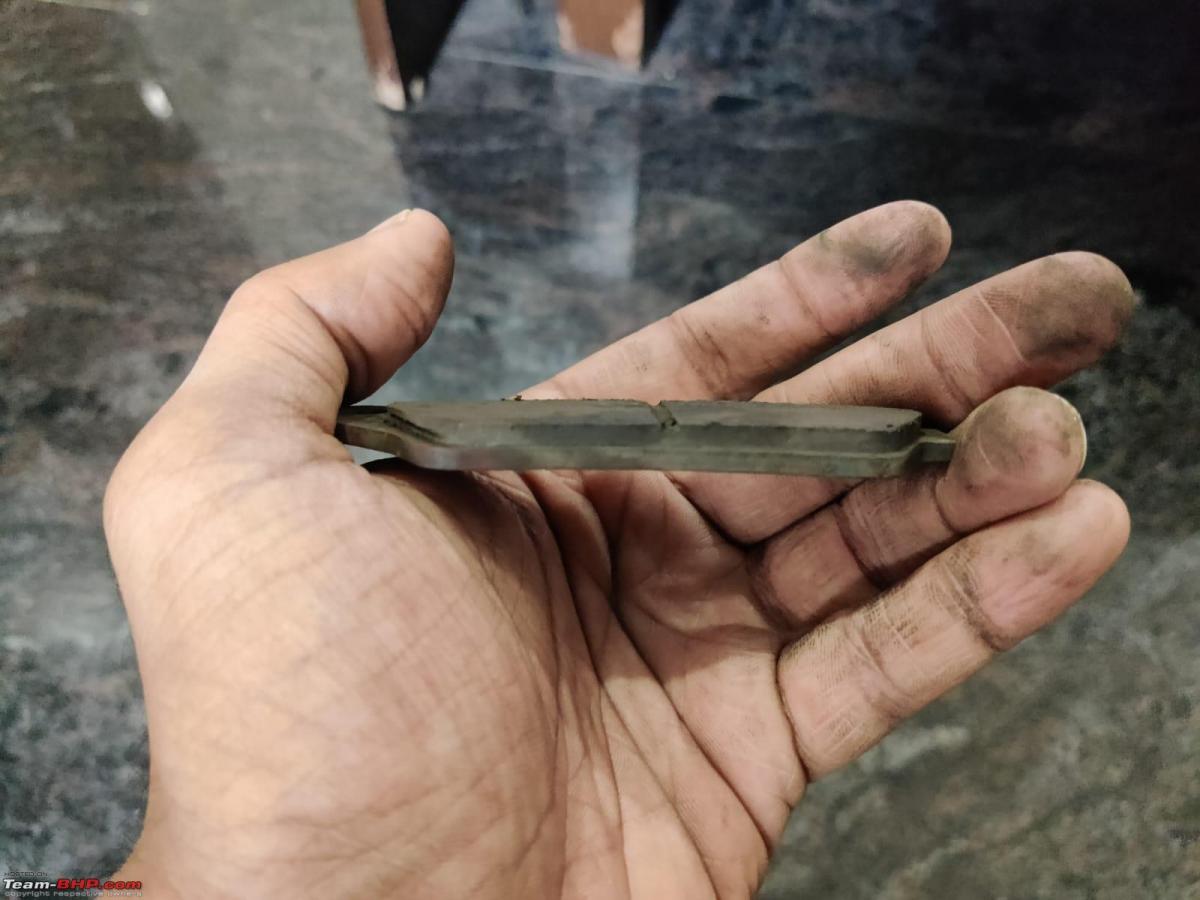 Front Brake Pads after 9237 Kms.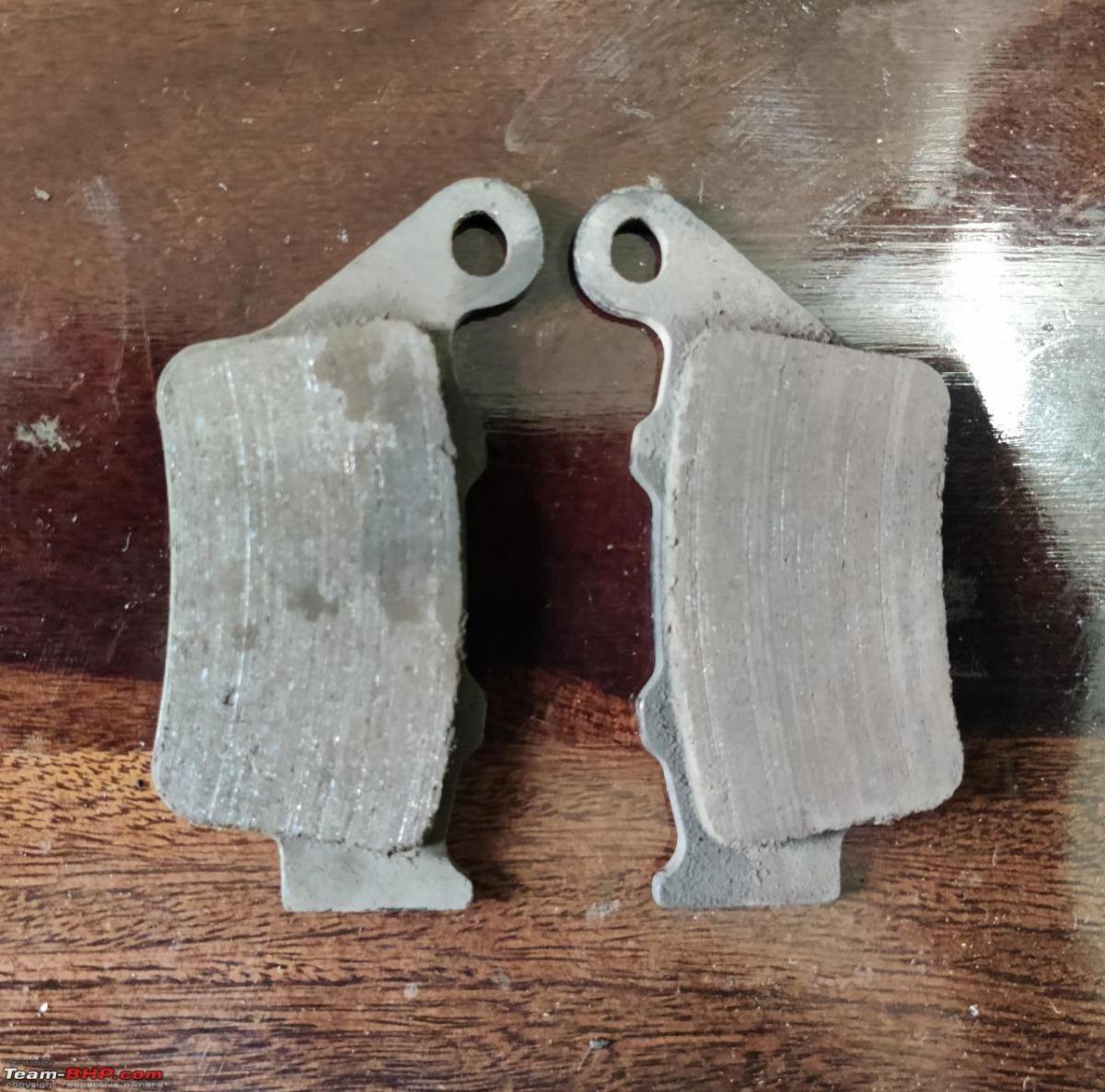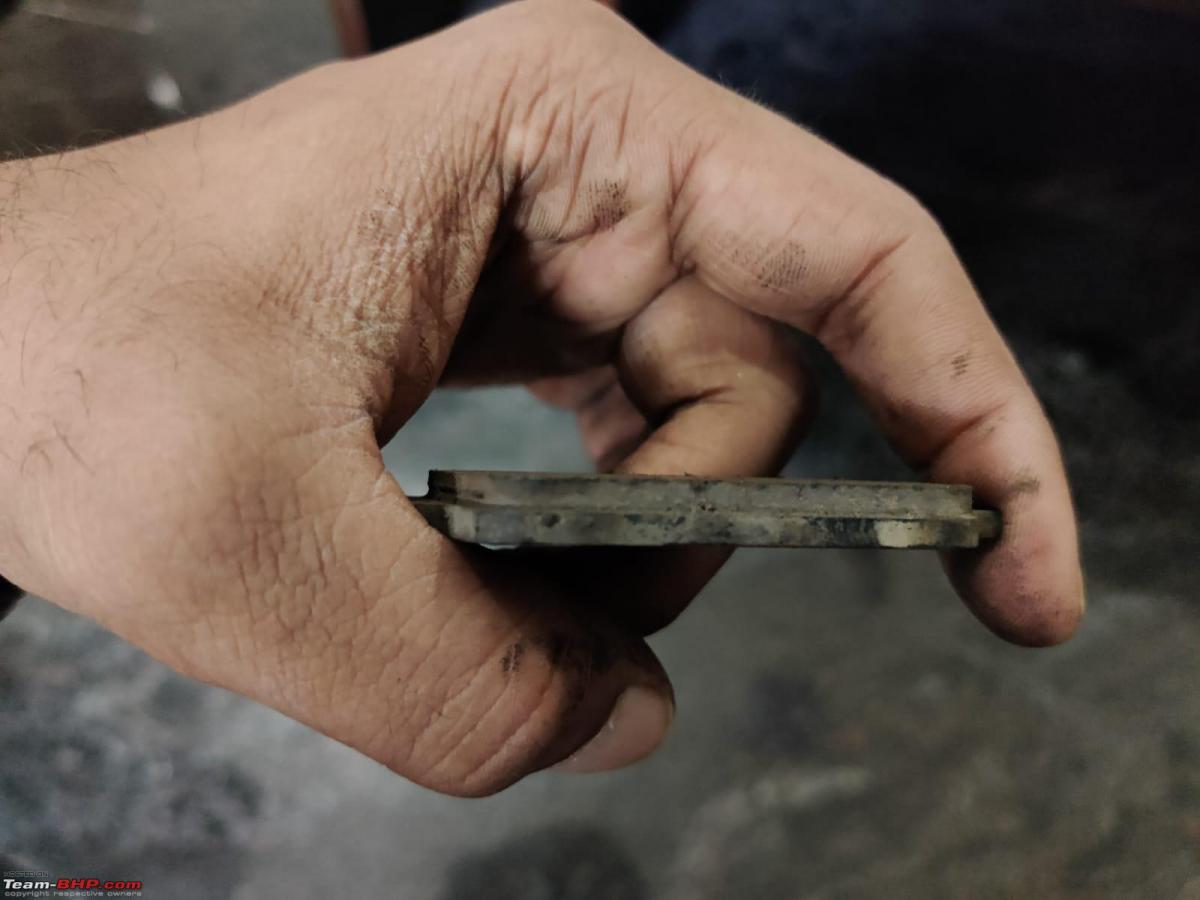 Rear Brake Pads after 9237 Kms.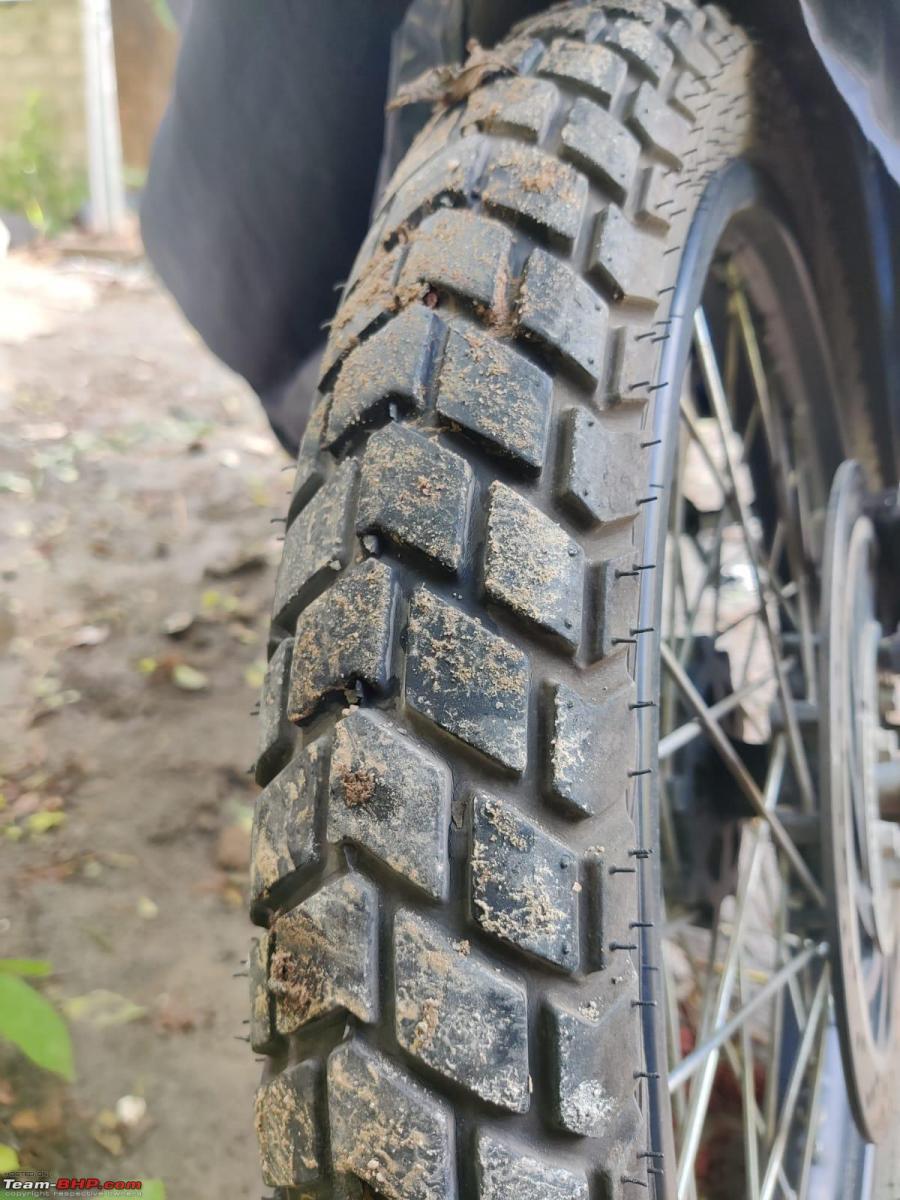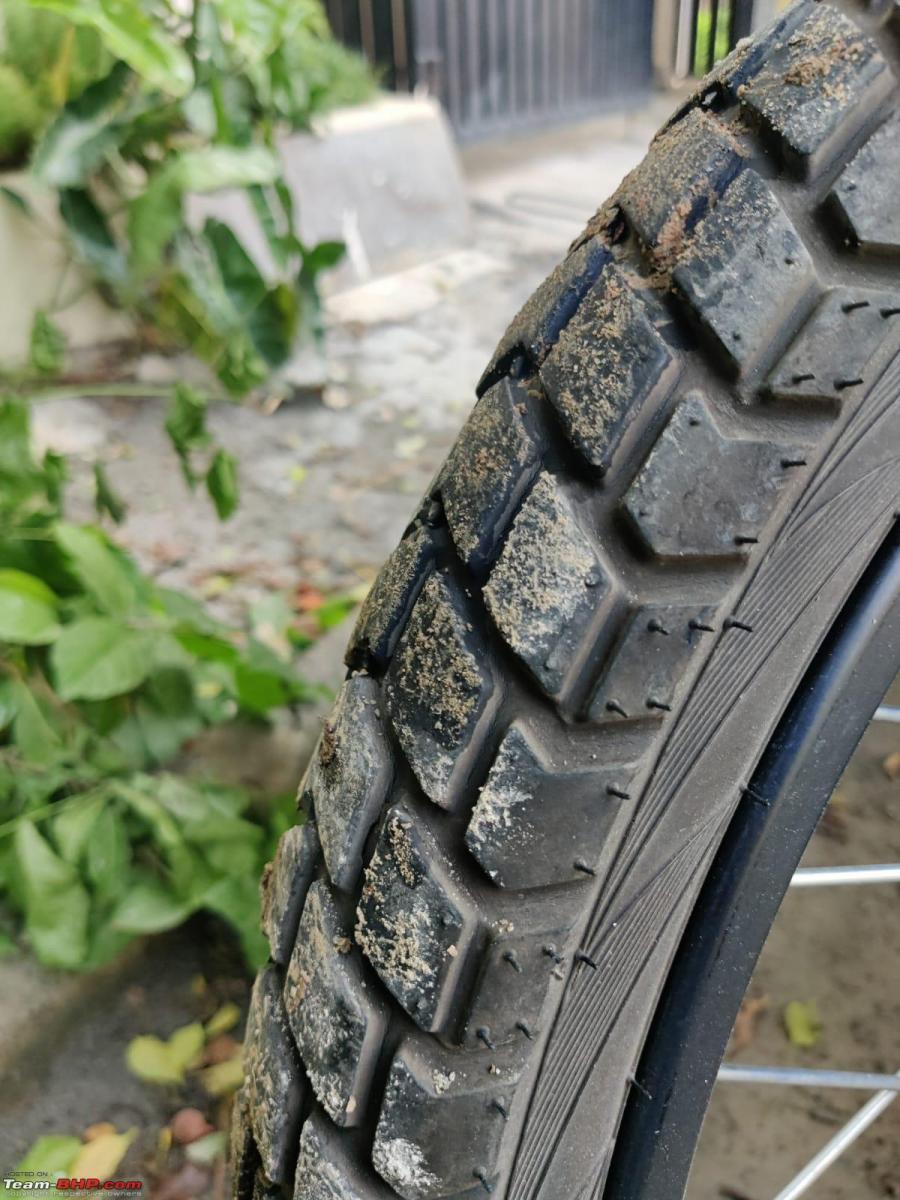 Front Tyre after 9237 Kms.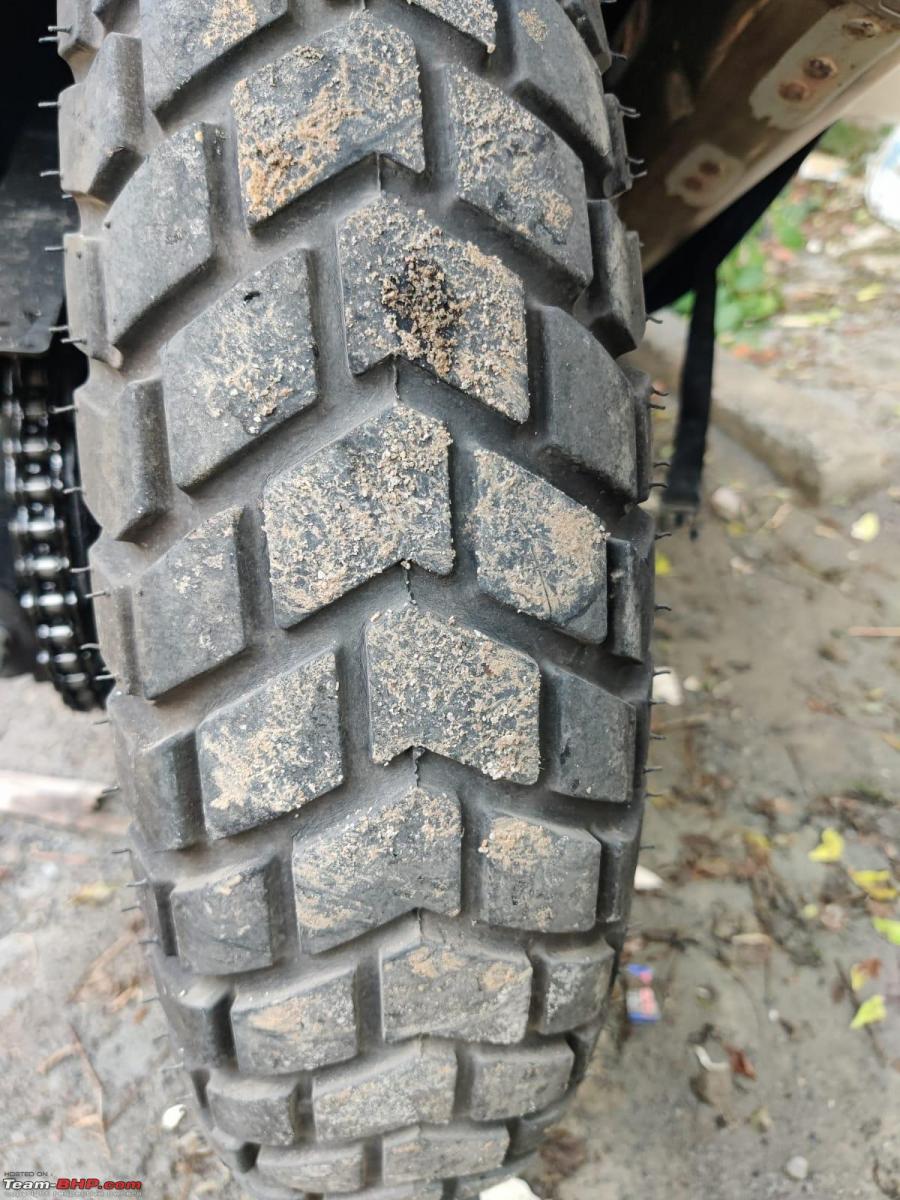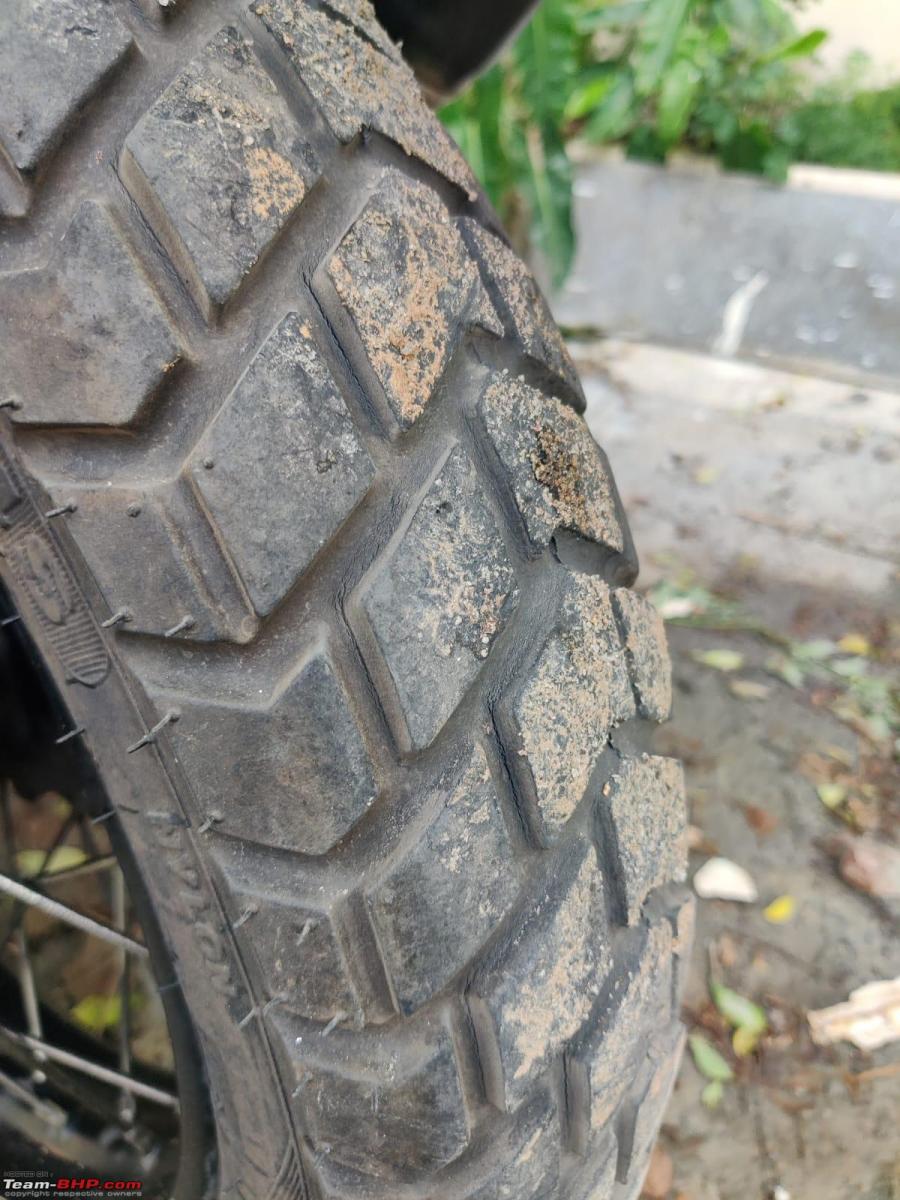 Rear Tyre after 9237 Kms.
Overall, its been a pleasant ownership experience, and I'm looking forward to munching more miles on the bike! Cheers.
Check out BHPian comments for more insights and information.
Source: Read Full Article