Disc rotors were in good condition and didn't require skimming. In city speeds, they feel the same as the stock pads.
BHPian tharian recently shared this with other enthusiasts.
Brake pads replaced to Ferodo make for better bite and confidence at speeds.
The stock ones had around 50% or more life left, but they were not great when it came to braking at high speeds. The judder on the pedal and brake fade made braking scary at some unmentionable speeds. Once I drove a remapped Aspire with these pads on the highway few months ago, I decided I required these.
I got the pads couple of months back, thanks to a fellow member who picked them up for me from Engineering Exponents. Since time and distance were an issue for me, the plan was to get them fitted at a close by garage since it is a 15 minutes job. I visited a workshop who recommended disc skimming before replacing the pads and since it was my first visit to this workshop and had to leave my car there, I gave it a skip.
Last weekend I visited EE to get them fitted. Disc rotors were in good condition and didn't require skimming. In city speeds, they feel the same as the stock pads.
I checked with the contact at EE for WolfMoto about the smoke during spooling on the updated map they flashed couple of months ago. I needed the map to be linear as well like the previous one I had. This one has a bit of a lag at low revs and the turbo kicking in a bit too strong for my liking. They said they will work with WM and get a map to address these. For the smoke, they checked the MAP sensor since they tend to cause excess smoking on the TDCi engines, but mine was not dirty since my EGR had been blocked since the car was almost new. The MAF sensor was cleaned and the air filter replaced as well few weeks back since I felt the lag was pronounced at low revs. This helped a bit, but after a Blore-Chennai-Blore trip, I realized it was the map.
The map is otherwise good in terms of power which is more than the previous one and can be felt clearly while driving.
On trip to Chennai, I was doing a constant 2-2.2k and at one point I floored it in 5th gear and with a fully loaded car, it picked up speeds quite well. I got a fuel efficiency of 22 kmpl for the whole trip of around 670 kms.
The car has run 44400 kms.
Reseating the instrument console fuse on the trip which has become a frequent activity because of some interference when using the 12v socket.
The Ferodo S brake pads: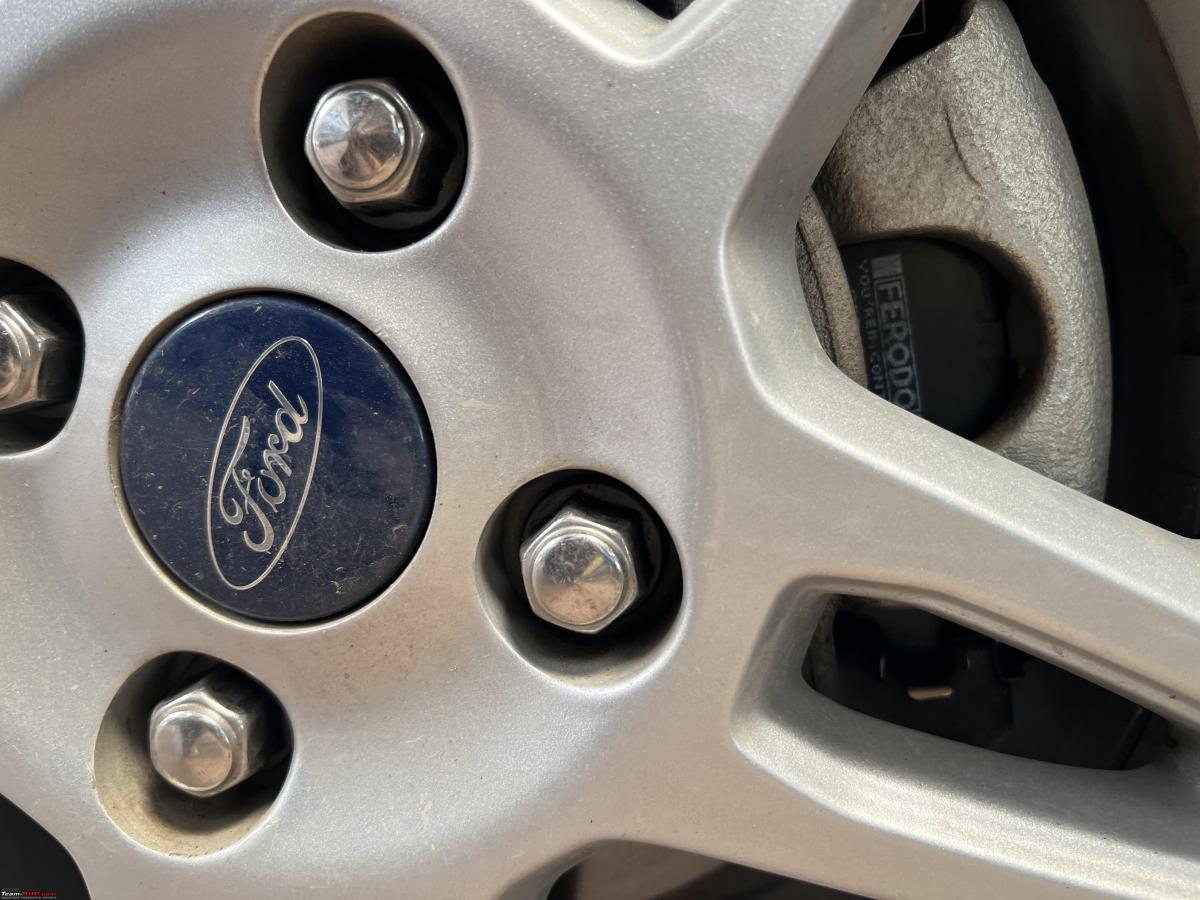 Check out BHPian comments for more insights and information.
Source: Read Full Article