The KSRTC bus drivers don't indulge in rash driving, nor is there overspeeding or risky overtakes on the highway.
BHPian dhrishikesh recently shared this with other enthusiasts.
Hello Team BHPians,
Posting here after a very long time.
Good to see a review of SRTC service & that too, KSRTC – Their Airavat Club Class & Ambari Dream Class services are just incomparable to most of long runner inter-state SRTC services.
KSRTC has set an amazing benchmark when compared to other state transport corporations and here's why:
Vehicle class – Volvo / Scania buses on premium services.
Top notch maintenance – Hardly any buses are seen having breakdowns.
Cleanliness.
Punctuality.
Polite drivers & conductors.
Very easy to use e-ticketing system as well as app.
PNR number / ticket on e-mail within 10-12 seconds of booking.
SMS / e-mail for contact numbers of bus conductor & bus number at least an hour before start of journey.
Call from bus conductor when they are 2 stops away from your pick-up points.
You will be handed over with a clean blanket once you on-board bus.
Announcement system in Airavat / Ambari buses for passengers to know hotel stops as well as alighting points.
Hotels at which KSRTC crew stops buses for snacks-tea & lunch/dinner are fixed AND are very reasonable & clean.
Help from bus conductor to keep luggage in luggage booth by tying luggage tag & putting seat number on bag.
One part of luggage tag will be handed over to you & other will remain on your luggage – You have to hand over your luggage tag to conductor while taking luggage while getting down from bus.
KSRTC's last stop is at Majestic CBS in Bangalore (Bengaluru) whereas for private operators, it is at Anandrao Circle – Getting BMTC / metro to reach to any part of Bangalore (Bengaluru) is convenient from Majestic instead of Anandrao Circle.
Special note :
100% of KSRTC staff knows Hindi well; so it won't be any issue if you don't know Kannada language.
KSRTC's Mumbai-Bangalore (Bengaluru) service buses comes at Swargate in Pune; so you don't have to take public transport & go till highway pick-up points as private operators ask you to do.
No overspeeding / no rash driving / no risky overtakes.
As I recently shifted from Pune to Bangalore (Bengaluru) for my new job, I traveled only via KSRTC Airavat / Ambari whenever required.
My parents (both aged 60+) never faced any issues when they traveled from Pune to Bangalore (Bengaluru) & Bangalore (Bengaluru) to Mumbai.
Though there are many private operators like VRL, SRS, Sharma, National etc plying between Borivali / Mumbai / Pune to Bangalore (Bengaluru); KSRTC's service is top notch & class apart in my honest opinion.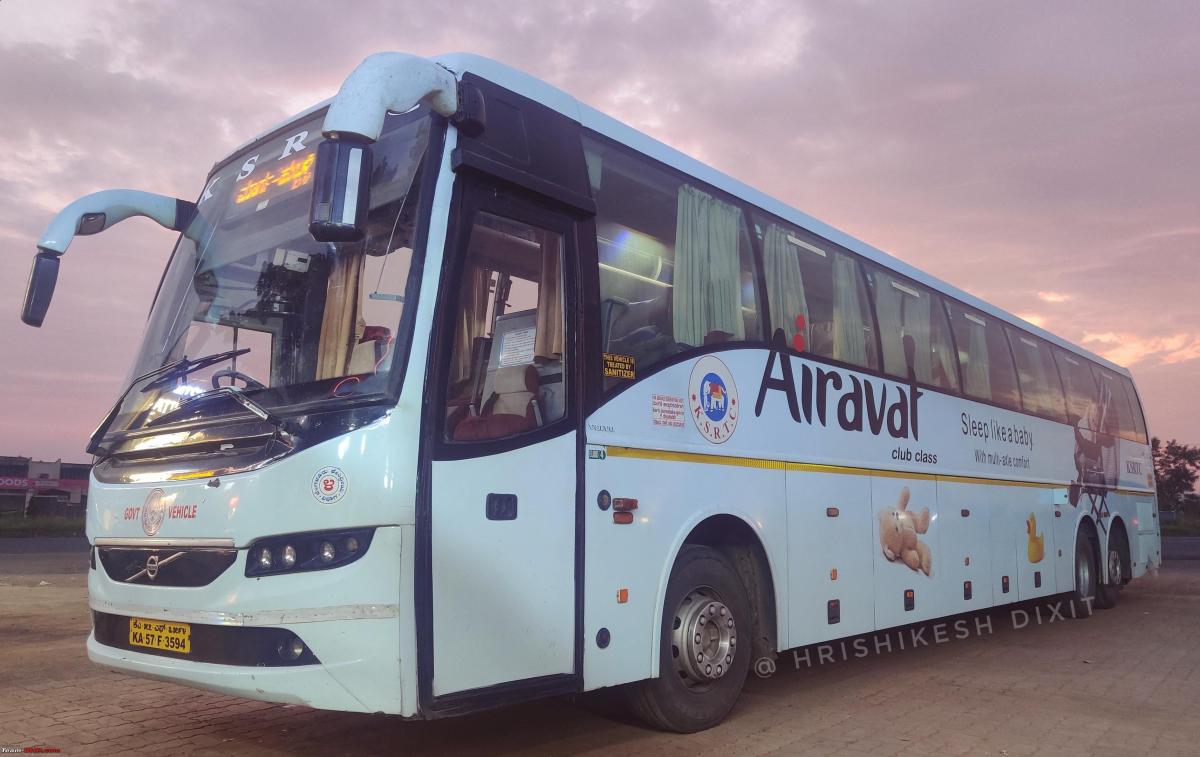 Check BHPian comments for more insights and information.
Source: Read Full Article