I find the pickup truck to be not very different from the Toyota Fortuner.
BHPian dhruvmalik recently shared this with other enthusiasts.
Took delivery this morning.
Have already put Yokohama G015 tyres on it.
I live in the outskirts so saved a bunch on the RTO tax. This all in all was 40.14 on road for the High AT.
I've only driven it for 25 kms so far but love the experience. Not much different than a Fortuner besides a more confined cabin. Having said that it doesn't feel cramped by any means and the tailgate is visible in the rearview mirror so judgement isn't a concern. This drives very pleasantly and reassuringly.
Those Yokohamas (using on a Terrano as well) are more bumps friendly. They absorb even the smallest potholes while those new Bridgestone Duelers made the ride a bit harsher. Not a placebo as I noticed this on the Terrano and Fortuner as well.
P.S. For 40L, the interior lights SUCK. I mean spend 100 Rs to even out cheap LEDs but damn these halogens feel like it's a 90s truck. Ordered some T10 Osrams and SMDs as well.
I have some mods planned so will share them as we go along.
If anyone has any questions, ask away.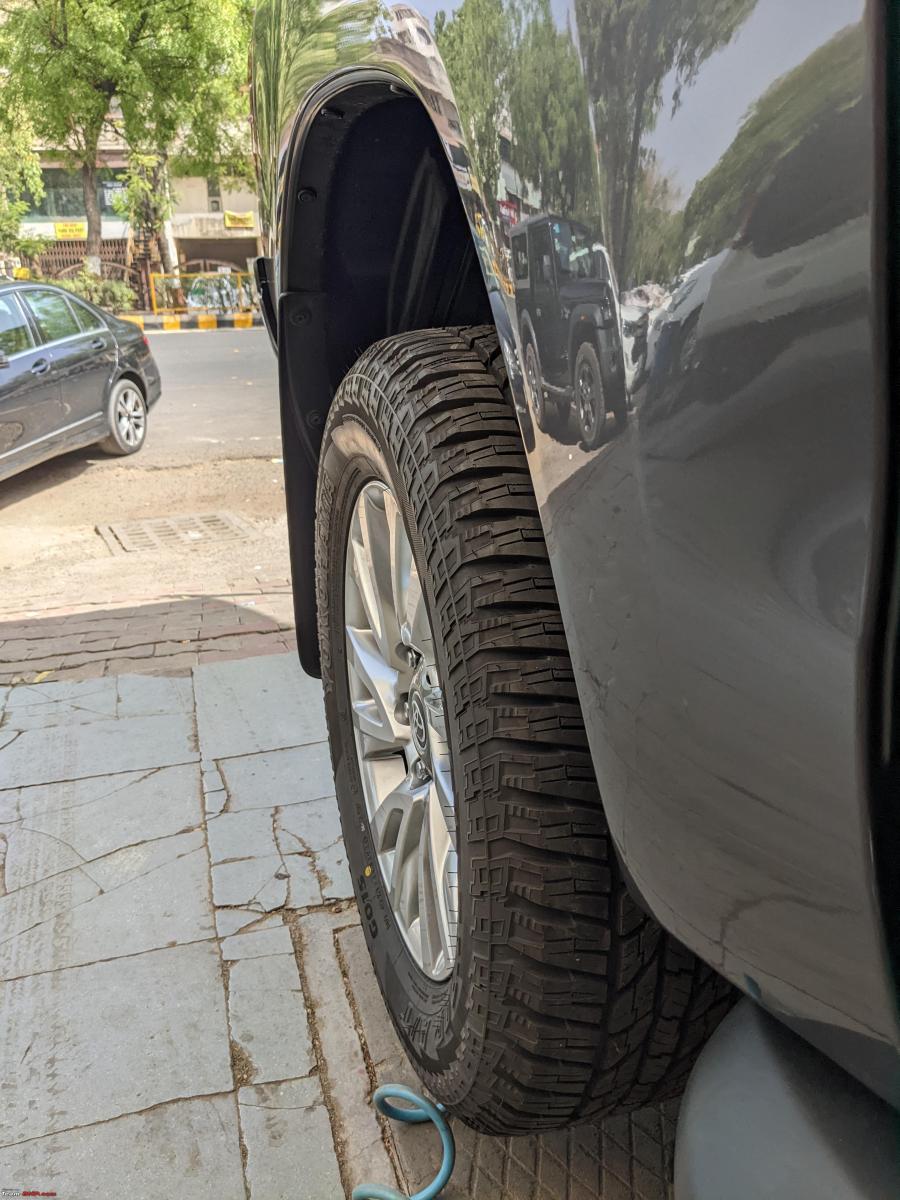 Check out BHPian comments for more insights and information.
Source: Read Full Article