Said to be bringing a significant upgrade to the British GP, Otmar Szafnauer says it is only possible because Alpine's factory is close enough to Silverstone to rush through spare parts if needed.
Following on from their Baku updates of revised sidepods and front and rear wings to their beam wing in Montreal, Alpine will again be introducing new parts at this weekend's British Grand Prix.
According to Auto Motor und Sport's Tobi Grüner, the Alpine package will include a 'new floor to Silverstone' that 'according to wind tunnel and CFD data should provide a decent step'.
A step that team boss Szafnauer says would not be possible were it not for location of the team's factory in Enstone.
A mere 30 miles from the Silverstone circuit, should the team need extra parts to replace damaged pieces, they can easily be driven to the circuit.
Szafnauer told Sky Sports: "If this upgrade wasn't to be taken to Silverstone from Enstone, we probably wouldn't have we wouldn't have done it
"So are our spares are going to be driven up there on Saturday morning – hopefully we won't need them.
"Had it been any further than we probably wouldn't have upgraded the car.
"So without ample spares and risk of crashing, we wouldn't have done it but yeah, we're lucky to be next door."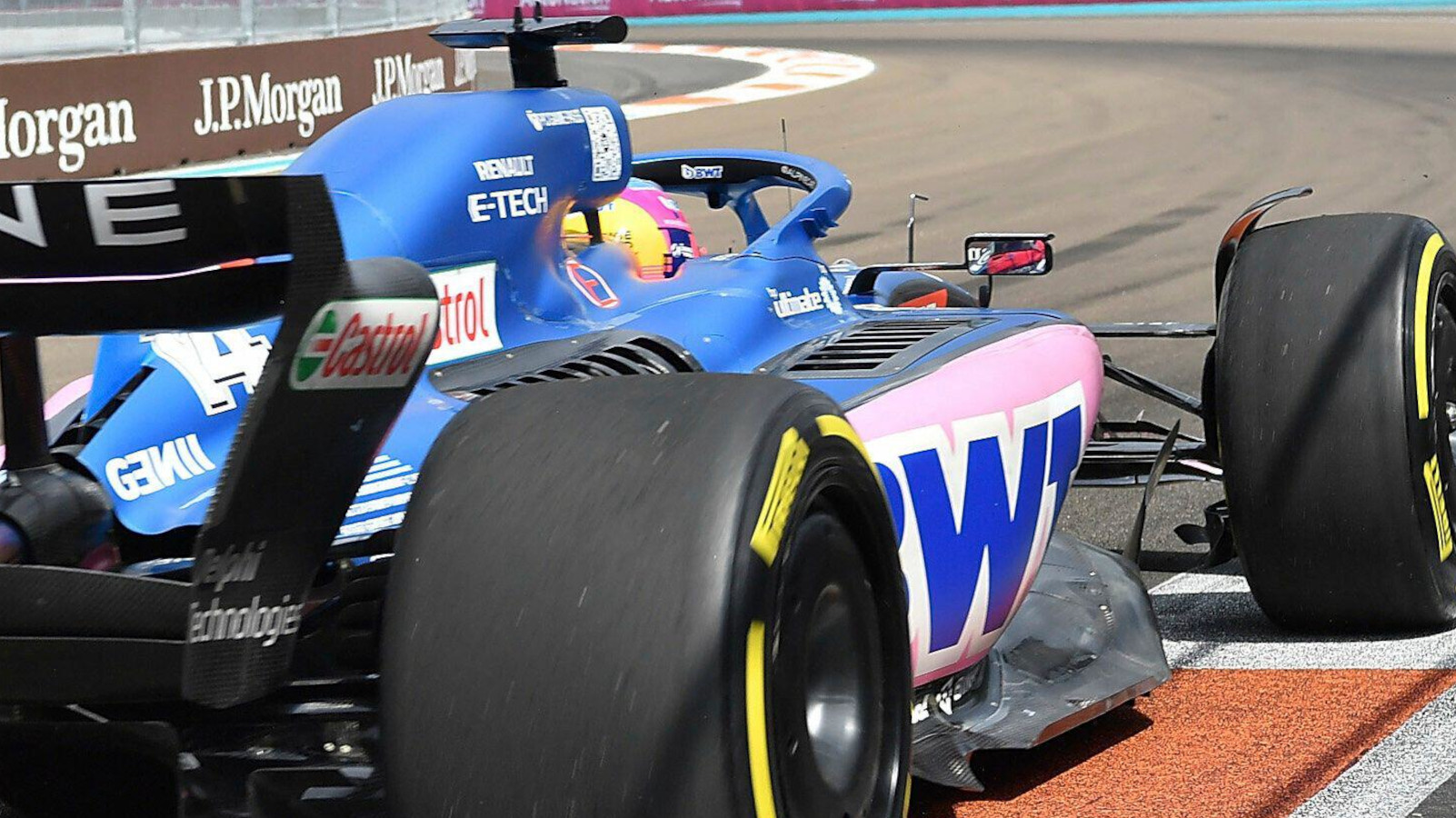 Alpine arrive at the British Grand Prix trailing McLaren by eight points in the race for best of the rest, P4, in the Constructors' Championship.
Scoring in all of the last five races, Esteban Ocon and Fernando Alonso also made it back-to-back double points-hauls in Baku and Montreal.
"I think we've done a good job from a overall performance perspective," Szafnauer said. "I think sometimes better on Saturday than Sunday.
"And, you know, we've got to focus on making sure that we're now reliable."
Reliability has not been Alpine's strong point this season, last time out in Canada an engine issue cost Alonso pace on the straights with the Spaniard qualifying P2 but finishing ninth.
Source: Read Full Article