Andreas Seidl was "quite happy" Lando Norris received a time penalty at the Austrian Grand Prix for exceeding track limits as the stewards were consistent.
Forty three lap times were deleted during the Austrian Grand Prix, with several drivers given time penalties for multiple violations.
Norris was one of those, the McLaren driver seventh on the day.
But while Norris was not happy with the penalty, the Briton saying track limits are a "bit stupid" when a driver is penalised for making a genuine mistake that costs him time, Seidl applauded the stewards.
"In terms of track limits, all teams and drivers were screaming for consistency, or more consistency in the past," the McLaren team boss said, quoted by GPFans.
"In the end, that is why we ended up with the black and white rules, that you need to stay within track limits at any place on the track, which means you need to stay within the white lines.
"To be honest, even though we had a penalty, I am quite happy with that because it's easy to understand for everyone."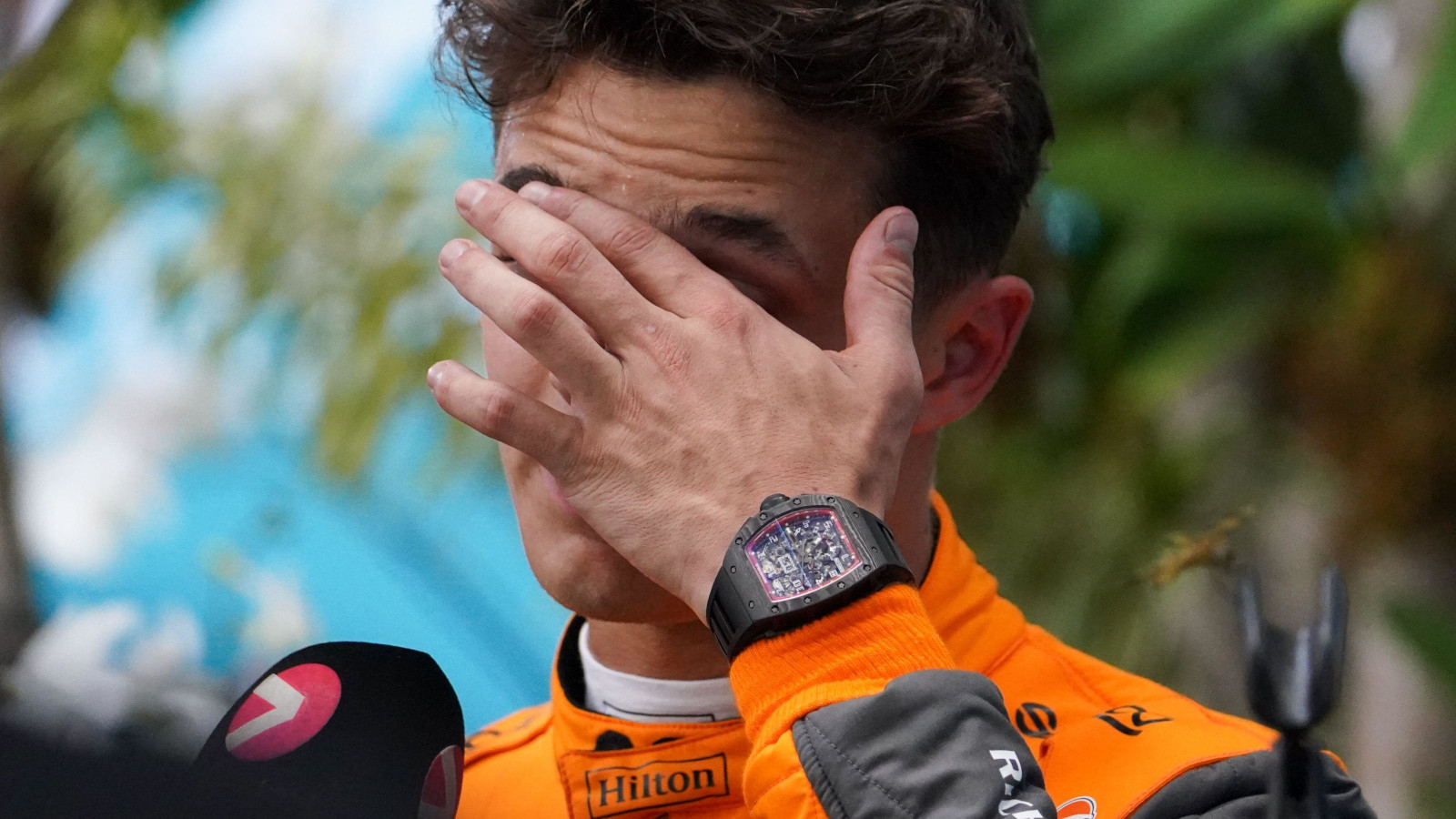 Norris exceeded track limits on four occasions, the first three times coming with warnings and the fourth incurring the penalty.
The stewards were very strict on track limits throughout qualifying, the sprint race and the grand prix, so much so that Sergio Perez dropped from fourth on the grid to P13 in qualifying.
The Red Bull driver was deemed to have driven outside the lines in Q2 but the stewards were only made aware afterwards.
As such, they deleted Perez's Q2 time, as per the rules, and also took away his Q3 times in what has set a precedent for the future.
Seidl has no issue with that course of action.
He said: "During the course of the session, with the time pressure as well, and there are other topics the race director has to focus on, it can happen that you don't see straight away because you want to be sure when you make a decision.
"So we have to accept sometimes it will be decided after the race or after qualy, which happened there.
"Regarding that aspect, I have no problem."
Source: Read Full Article