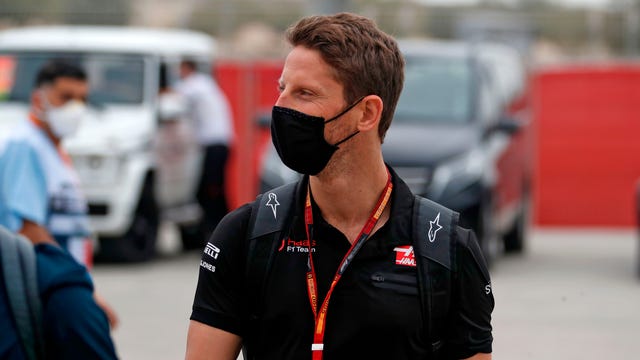 Former Haas F1 driver Romain Grosjean has absolutely zero plans to race in the Indianapolis 500 this year, regardless of whether or not he gets a full-time IndyCar ride.
The Frenchman, who had already lost his Haas seat in Formula 1 for 2021, suffered burns to his hands but otherwise miraculously escaped from a horrific crash in Bahrain late last season.
"The accident changed my life; now I can't go to the supermarket to shop," he said to L'Equipe newspaper. "I used to have 900,000 (social media) subscribers, and a couple of days after the accident I got to 1.4 million. And the haters calmed down a bit. They stopped talking about me so negatively."
Now, the 34-year-old is looking ahead to the next stage of his racing career, and according to some reports he is close to signing with the Dale Coyne team in the NTT IndyCar Series.
"For a month I kept telling myself that I could skip the season and not race at all, even if I wouldn't like that," said Grosjean. "There are things I will never do. Like in IndyCar, which is not a bad option for me, I will not race on ovals—not even in the Indy 500. At least not this year. But I don't know what the future holds. Before the accident, I would have raced on ovals without any problem, but now I will wait with that."
Are you surprised that a former Formula 1 driver is opening saying he wants not part of racing on ovals? Would you hire Romain Grosjean? Let us know what you think in the comments section.
Source: Read Full Article