Jacques Villeneuve reckons Sebastian Vettel is paying the price for Ferrari listening more to Charles Leclerc as he's the driver staying put.
Last December Ferrari announced that Leclerc had signed a new five-year contract that would keep him at Maranello until 2024.
Months later the Scuderia announced that his team-mate Vettel wouldn't be getting a new contract, instead 2020 would be his final season racing in red.
Ferrari subsequently revealed that Carlos Sainz would replace the German while Vettel later signed with Aston Martin.
Ferrari, one could argue, have been justified in their decision based on this year's results.
While Leclerc has two podiums and 85 points, Vettel's best result has been his P6 at the Hungarian Grand Prix, leaving him down in 14th place in the Drivers' standings with just 18 points.
Villeneuve, though, reckons the blame isn't entirely Vettel's.
Instead he feels Ferrari are developing to suit his team-mate, adding that they have very different driving styles.
"Ferrari knows that Leclerc is the future," he explained to Speedweek. "So my guess is that what Charles has been saying was more likely listened to when developing the car."
He added that Leclerc "drives very differently than Vettel. With Sebastian you can see that he cannot push the car to its limits."
Get your hands on the official Ferrari 2020 collection via the Formula 1 store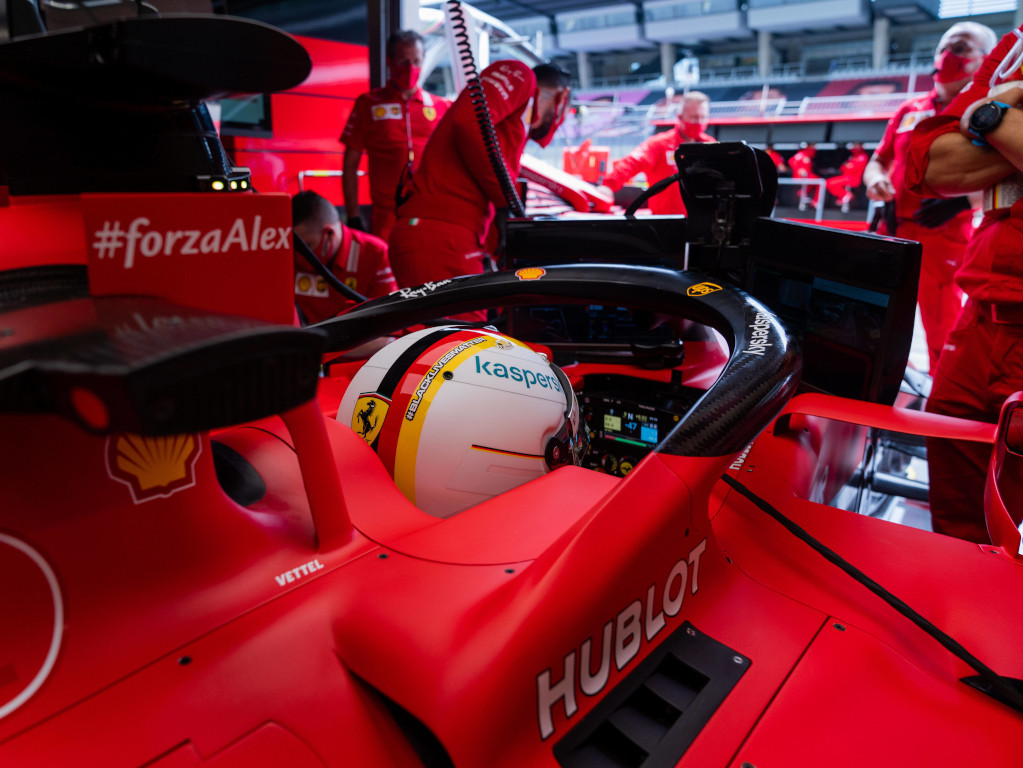 Vettel, though, says it is up to him as the driver to change his style to suit the car.
But while he has been able to do that in past seasons, he admits this year "something is simply missing".
"I don't think it has anything to do with the handling of the vehicle," he said.
"As a driver, you have to be able to adapt to driving behaviour, whether you are sitting in a go-kart or driving Formula 1.
"I never had a problem with that until 2020. But this year something is simply missing."
Source: Read Full Article