The next step in the inaugural GT Sport FIA Championship is about to get underway. Up first this weekend are the Asia-Oceania finals.
30 drivers from five territories are taking part, but only 10 will qualify for the World Final event later in the year. This weekend's lineup includes some of the fastest GT Sport drivers in the world, including multiple GT Academy finalists.
If the racing is anything like last month's World Tour event in Austria, viewers should be in for an exciting weekend of digital wheel-to-wheel action.
Driver Lineup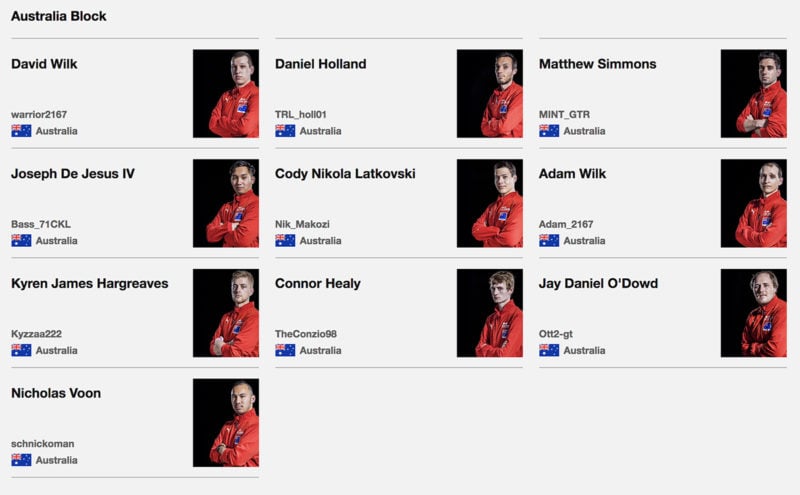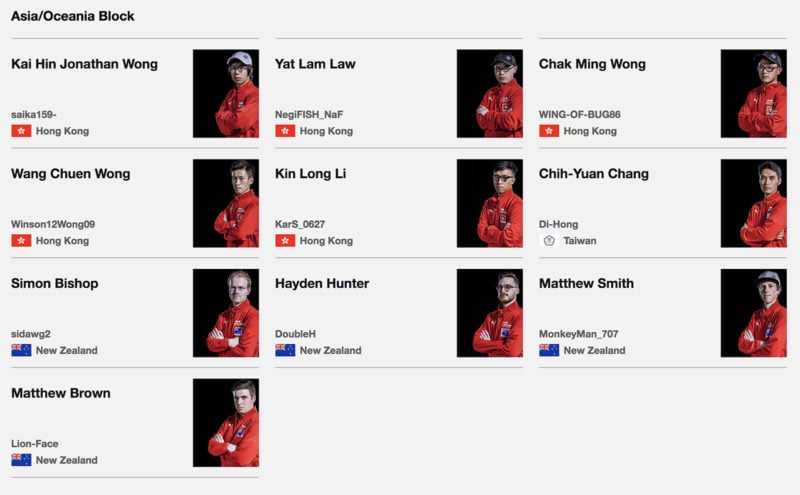 Event Schedule
Saturday, October 5 – Nations Cup (World Finalist Selection Match): 05:00 UTC (convert to your local time)
Sunday, October 6 – Nations Cup (Asia/Oceania Final): 07:30 UTC (convert to your local time)
Event Format
While this is a two-day event, the big eliminations will take place only on Saturday. 10 drivers will be left standing at the end of the first day, and all of them will make their way to the World Final later this year.
These remaining elite drivers will face off on Sunday to determine the overall Asia/Oceania region champion. We explained the general structure in our pre-FIA Championship prep guide, but here's a handy graphic too:
Saturday – World Finalist Selection Match
Each of the 10-strong sub-regions will face off in their own unique single races. The top two drivers from each group will get a bye to the Sunday final event, while the bottom two drivers will see their journey end here. The remaining drivers (3rd through 8th in each block, for 18 drivers total) will be split up into two nine-player races.
Here, they'll have one more chance to make it to the top two. Do that, and they're in for the World Final, and Sunday's regional championship races.
Sunday – Asia/Oceania Final
Ten drivers, three races, and one regional champion. That's the basic equation for Sunday. The drivers will be jumping from mid-range road cars around Tsukuba all the way up to Gr.1 racers at the newest circuit in the game, Fuji Speedway.
With twice the points on the line in the final race, expect plenty of close racing and surprising strategies on Sunday.
Live Streams
https://youtube.com/watch?v=mDq3k2vW7nk%3Ffeature%3Doembed
That's the English-language stream just above. As usual, Polyphony is offering live streams in five other languages as well:
French Commentary
German Commentary
Italian Commentary
Spanish Commentary
Japanese Commentary
Best of luck to all the competitors!
Source: Read Full Article