A driver known for saying what he wants irrespective of how it might come across, Max Verstappen's manager admits sometimes his driver speaks "purely out of passion".
Arriving on the grid in 2015, Verstappen has earned a reputation as a driver who shoots from the hip.
He's not only afraid to tell the team what he thinks of his car during grand prix sessions, even if his criticism could be broadcast, he'll also tell his rivals what he thinks of them, just ask Esteban Ocon after their Brazilian GP clash.
But he is also a driver that many in the paddock consider a friend, even his former team-mate – and rival – Daniel Ricciardo has only kind words to say about the Dutchman.
For fans, though, he is someone they either like, or someone they consider arrogant.
That was put to his manager Raymond Vermeulen, who concedes that's life, not everyone will like you all the time.
"You never do well for everyone," he told De Limburger. "But Max is very pure and Jos and I don't want to change that.
"He won't change as a person, Max is a social, intelligent guy. Jos and I do advise him, because many things are new.
"But of course, at heart rate 180, when emotions run high, you get out of the car and immediately get a microphone pushed under your nose, you sometimes say things purely out of passion.
"That is not always convenient, but I do not take it too seriously. Everything is under a magnifying glass. That is the price you pay as a top athlete."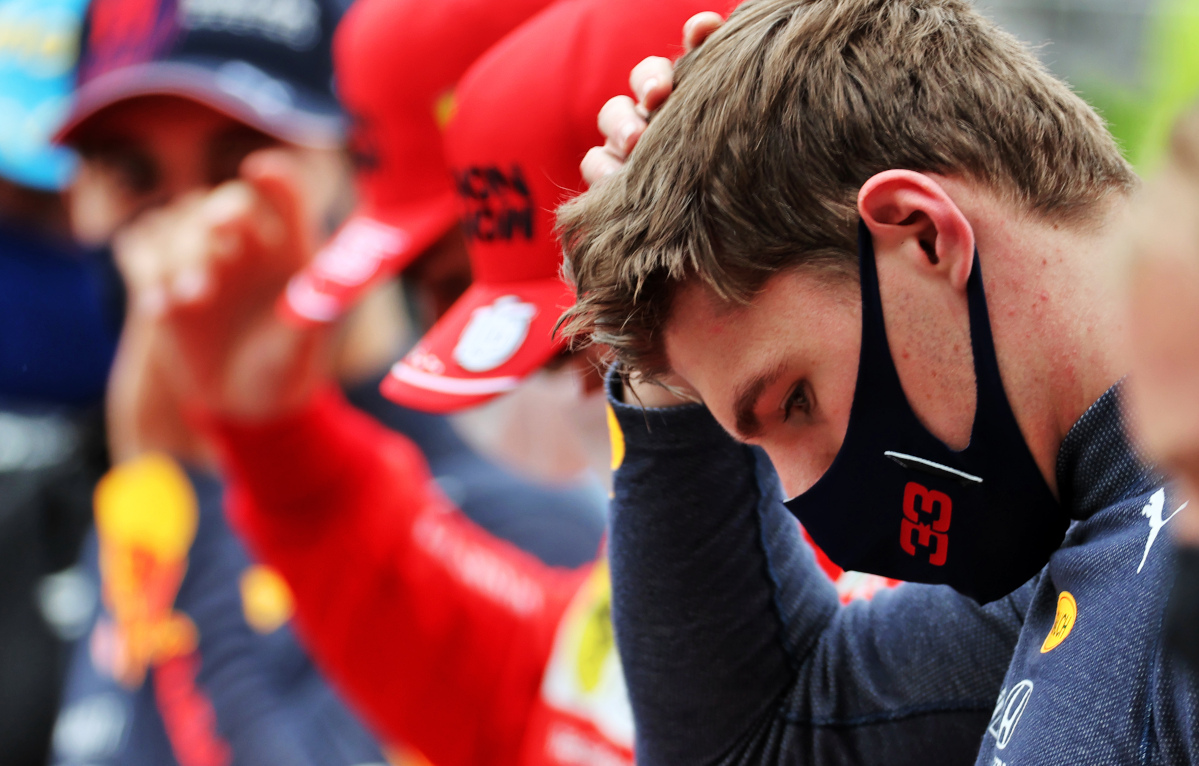 F1 TV are offering PlanetF1 readers 10% off their Access and Pro subscriptions! Click here and use the code PLANETF10 at checkout*
*offer expires midnight on Sunday, June 6
This year's championship is starting to see Verstappen trade words off the track with his title rival Lewis Hamilton, who could yet be his team-mate down the line.
There are ever-present rumours that Mercedes want to sign Verstappen although Red Bull have made it clear they want to retain his services for the long term.
That, Vermeulen says, will depend on whether the Milton Keynes squad is able to produce a title-winning car.
"Ultimately we want to win," said the Dutchman. "We are close, but not close enough yet.
"Formula 1 is business on the move; this is how you should see it. If, despite all the sacrifices from both sides, it does not work, then you have to ask yourself: what now?"
"But," he added, "that is absolutely not the case now."
"Max feels happy and that is what counts. But beware: we are not there yet. We are on a journey. Making a decision is a snapshot. Until now we can look back in the mirror with satisfaction.
"Red Bull's commitment is also important. There is one man, Dietrich Mateschitz, who decides. Helmut Marko is his right-hand man with the racing team and has carte blanche.
"These are short lines, so that you can make decisions quickly. If you see what they are going to do now with that engine department under their own management. That shows the passion."
Asked whether he'd be open to having Verstappen at the same team as Hamilton, he replied: "Come on, although I don't see that happening for the time being. I hope that one day we can experience that those two are on the same team and in the same car. I think I know the outcome."
Verstappen winning?
"Of course. It would of course also be strange if I look at that differently from my perspective, but one thing I know for sure: on the court, when it comes to playing it razor-sharp, Max has an instinct that you are in one word can sum up: a killer.
"Max will never get out of the car and think, I had the chance, but I didn't try or do it. And ultimately that is what people want to see in this sport: the fight on the track."
Source: Read Full Article