Sergio Perez says he would not be in Formula 1 if he was the defined second driver at Red Bull – as it would disrespect his career.
The Mexican racer was staring at the Formula 1 exit door when the 2020 season ended with no 2021 seat secured, but Red Bull stepped in and named Perez as Max Verstappen's new team-mate for 2021.
Perez endured many of the struggles of Alex Albon and Pierre Gasly before him, often adrift of Verstappen's performance level, but the major regulation changes for 2022 have coincided with a much more competitive Perez.
He secured his first career pole position at the Saudi Arabian Grand Prix, with the unfortunate timing of a Safety Car period costing him the chance to win, but with 54 points scored in the opening four rounds Perez is now delivering the type of performances Red Bull hoped for.
Nonetheless, Perez is, from outside Red Bull, widely regarded as the second driver, there to support Verstappen and Red Bull's push for the Constructors' title.
But Perez says he is not in any such defined role and would never accept it.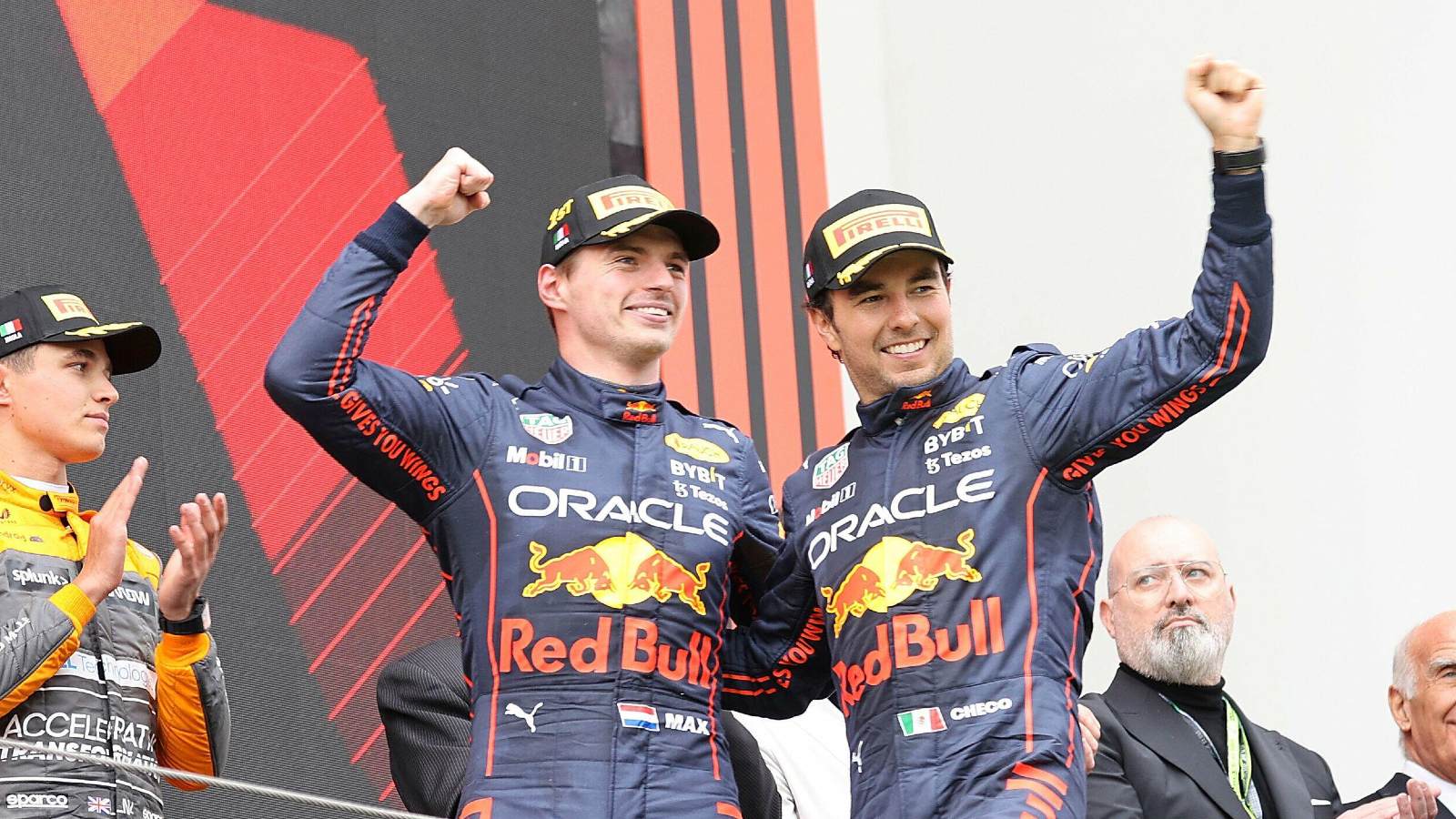 In an interview with Chacho López of Fox Sports Mexico, Perez said: "I couldn't be in F1 just for the sake of it, and knowing I'm the second driver would be disrespectful to my career.
"I'm in F1 because I know I can win and be champion. I don't have to prove anything, I have to prove it to myself. I don't want to win races, my focus is to win the championship.
"If they asked me to let Max win a race when I could win the championship we would have problems, but I don't see that happening now.
"The team have been open in telling us they want both drivers up front. Nothing would be better than to fight for the championship with Max because that would mean Red Bull is the powerhouse.
"There is a good atmosphere between the drivers. I want to beat Max and I want to be in front of him. It's unique and it's something that has come about in a good and natural way. We have the best team and this has helped us to move forward."
With Verstappen taking the chequered flag at Imola ahead of Perez, it meant Red Bull had secured their first one-two finish since Malaysia 2016.
And that "good atmosphere" was evidenced when Perez revealed he had asked Verstappen to go out onto the Imola podium together – a request the Dutchman agreed to.
"We were about to go out on the podium and I told him to go out together, he said yes," Perez revealed.
"We discussed it with Alex (F1 podium organiser) and we went out. It was a good message for the whole team."
Source: Read Full Article