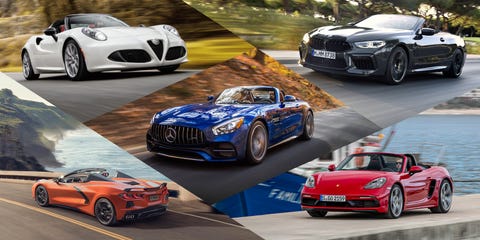 Ah, summer! With the season's warm temps and long days, it's time to let the sun shine in. But what to do if you don't have a convertible? You've got no top to drop! With that in mind, we put together a list of our favorite open-air cruisers that you can get from a dealer today.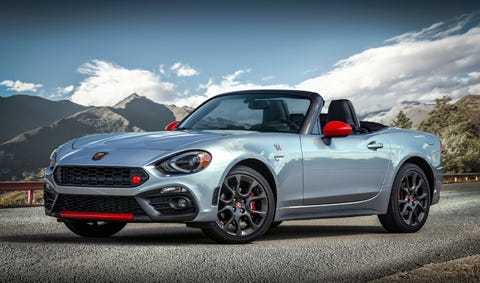 The Fiat 124 shares its bones with Mazda's MX-5 roadster but features a couple key differences: The Fiat offers unique styling, which might be a plus for those who don't like the look of the Mazda (whoever they are!), and the folks at Fiat replaced Mazda's mill with their own 1.4-liter turbocharged powerplant that makes 160 hp.
Read Our Fiat 124 Spider Review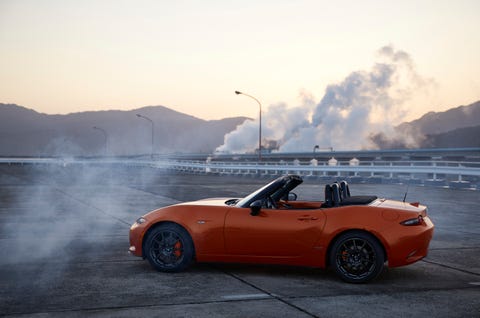 You can't make a list of convertibles and not include the Mazda MX-5 roadster. Mazda's beloved two-seater might not be the most powerful, expensive or luxurious on this list, but you might not find more fun than sitting in the driver's seat of a Miata with the top down.
Read Our Mazda MX-5 Miata Review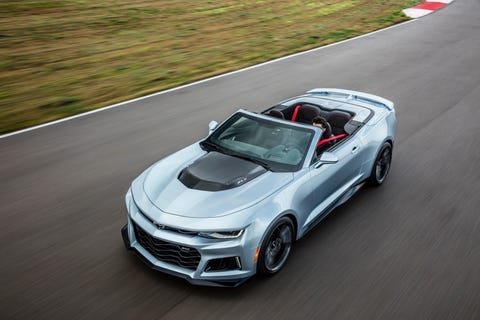 Some may find the Chevrolet Camaro's styling polarizing, but with its top down, it's hard to beat. Chevy's Camaro also offers a wide range of engines, options and price points, which makes it hard to ignore on a list of convertibles. With all its possible configurations, you just might stumble onto a one-of-one Camaro.
Read Our Chevrolet Camaro Convertible Review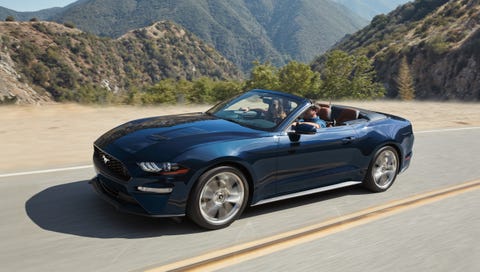 Like its Camaro counterpart, the Ford Mustang convertible hits plenty of different price points and performs about as well as your wallet can afford. With all the engine and trim options, you have a ton of individual control over your summer cruiser. From a base I4 Mustang to a loaded GT 'Vert, you can get nearly any combination of this Ford you'd want. Unfortunately, unlike with the Camaro, you can't get the most potent versions of the Mustang in a drop-top.
Read Our Ford Mustang Review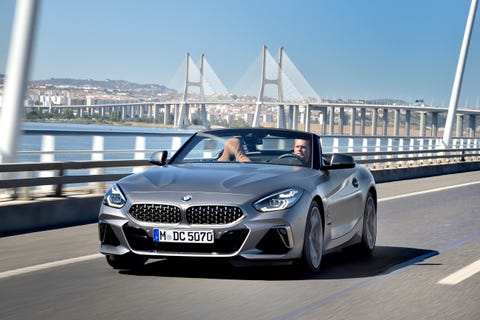 If you would like a Toyota Supra but really want something with a folding top, BMW has the answer for you! The BMW Z4 shares its bones with the latest Toyota Supra, but really shines in its true-blue BMW design. For the money, it's hard to find a better driving convertible.
Read Our BMW Z4 Review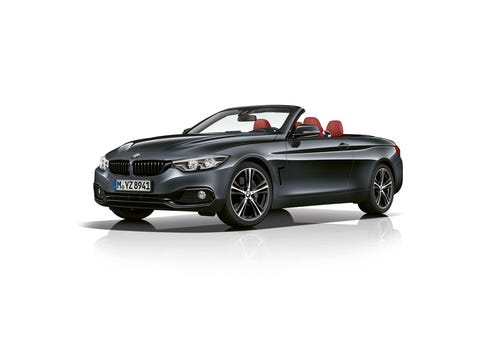 OK, so the new BMW 4-Series has been confirmed, and it's pretty polarizing. That means, if you want the classic 4-Series styling, now is the time to buy. And, with summer in full song, why not go for the drop-top?
Read Our BMW 4-Series Review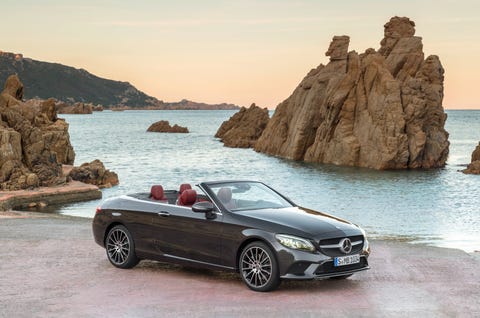 Love the Mercedes-Benz C-Class but also want the feeling of fresh air running through your cabin? Thankfully, Mercedes-Benz offers a cabriolet version of its ever-popular C-Class. And if you want the fantastic 4.0-liter V8, don't worry: You can nab a C63 S cabrio to enjoy its intoxicating exhaust note with all that summer air.
Read Our Mercedes-Benz C-Class Review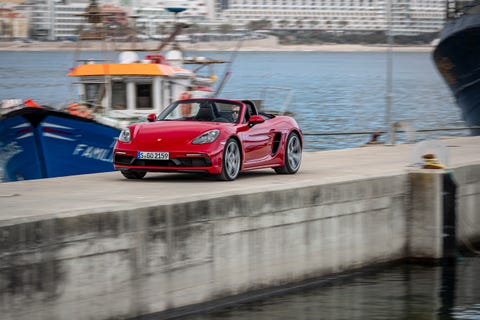 You didn't think we'd have a list of convertibles and snub Porsche, did you? Porsche's more affordable drop-top—the 718 Boxster­—is as pure a sports car as you'll find today. Substantially more affordable than its 911 sibling, the Boxster is a great entry point to Porsche performance.
Read Our Porsche 718 Boxster Review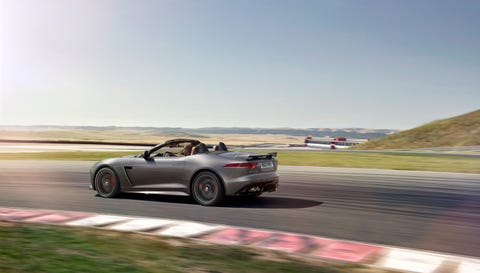 The Jaguar F-Type is one of the most beautiful cars you'll find today. Add to that style the open-air joy of running around in a convertible, and you can let everyone around you know that it's you driving a Jag. Of course, you can snag one of these Jaguar convertibles with the 5.0-liter supercharged V8, too.
Read Our Jaguar F-Type Convertible Review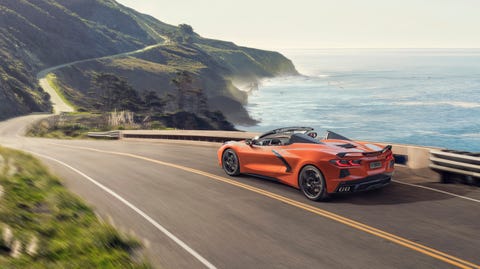 The eighth-generation Chevrolet Corvette changes the sports car game. This midengine, 6.2-liter V8-powered sports car throws 495 hp at its rear wheels by way of an eight-speed dual-clutch transmission. Add to that a convertible body, and you've got a winner for summer.
Read Our Midengine Chevrolet Corvette Review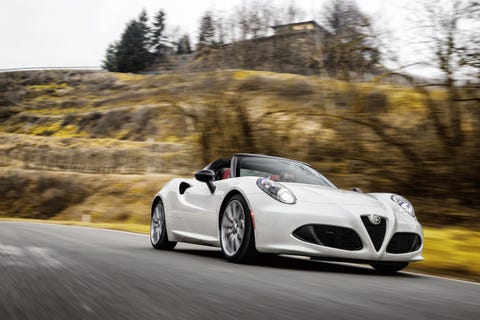 The Alfa Romeo 4C Spider is a special car: It's a raw, engaging track machine that you can legally rip around the streets. It's definitely not the most modern—or most powerful—car you can find for the money, but it's one of the most interesting. You're not going to blend into the crowd with a 4C.
Read Our Alfa Romeo 4C Spider Review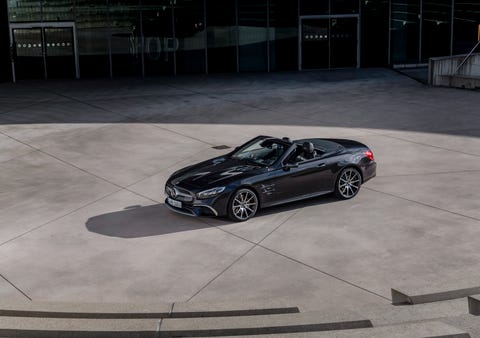 This generation of Mercedes-Benz SL-Class is probably not long for the world, so you should strike while the iron is hot. The SL-Class takes the long legacy of open-air Mercedes roadsters and brings it to the modern age. Powered by a 3.0-liter V6 in its base trim, you'll still get a reasonable 362 hp. Of course, you can always jump up to the V8 if you need more snarl.
Read Our Mercedes-Benz SL-Class Roadster Review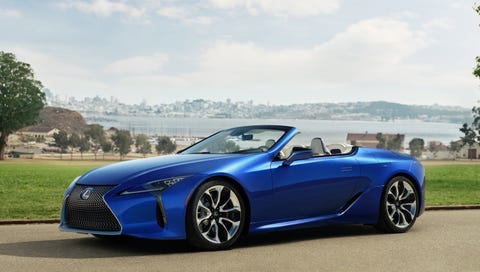 The Lexus LC500 might be one of the wildest cars on the market today. With show-car looks, a raspy 5.0-liter engine and … OK, so the Lexus LC500 convertible isn't out yet, but Lexus says it's coming, hitting dealers this summer.
Read Our Lexus LC500 Review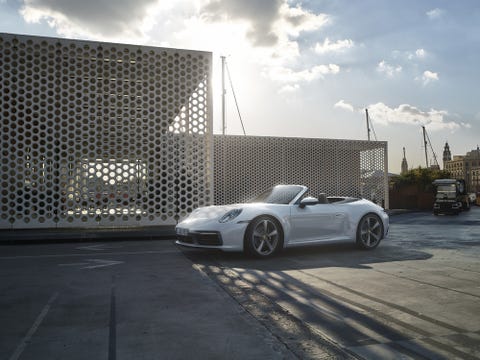 It's hard not to love the Porsche 911, and adding an open cabin to the mix makes the whole experience that much more fun in the summer. This latest generation of Porsche 911 keeps improving on the beloved sports car and makes it that much more enjoyable for daily use.
Read Our Porsche 911 Review
Remember the Mercedes-Benz SL-Class from a few slides ago? Well, this is its younger, angrier cousin. The Mercedes-AMG GT is one of the few cars that drives just as well as it looks. This long-nosed roadster is sure to bring a smile to your face—and everyone that can hear the turbocharged 4.0-liter V8. With the top down, you get to enjoy the noise from that great engine all that much more.
Read Our Mercedes-AMG GT Roadster Review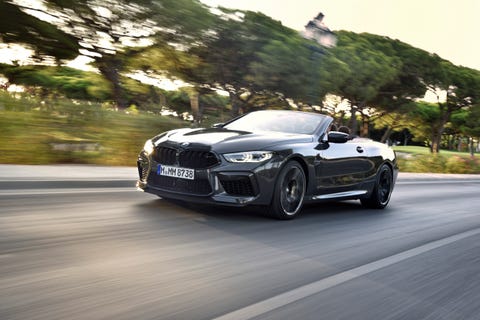 The BMW M8 is everything great about grand tourers in one package: gobs of horsepower, great looks and a comfortable ride. Powered by a 4.4-liter V8 sending 600 hp to the all-wheel-drive system, you're going to get places, quickly. Sure, there are lower-priced BMW 8-Series convertibles, but why not just lay down the bucks for the full M8 monty?
Read Our BMW M8 Review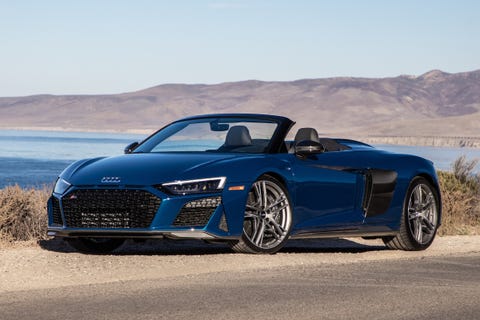 With sophisticated styling and supercar performance, the Audi R8 Spyder is the very definition of the everyday supercar. Powered by a 5.2-liter V10 engine making 562 hp, you'll have no trouble merging onto highways and getting up to speed with traffic. Add the open-air cabin, and you've got a car that you can enjoy fully all day, every day.
Read Our Audi R8 Review Spyder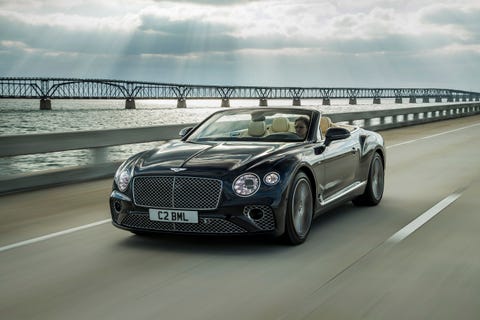 Supercars not your thing? Well, you'll certainly look mature stepping into the latest Bentley Continental GT. Though, that doesn't mean you have to shy away from the fun of soaking up sunshine on your commute. Meet the 542-hp V8-powered Bentley Continental GT convertible: the super GT for those who love the sun.
Read Our Bentley Continental GT Review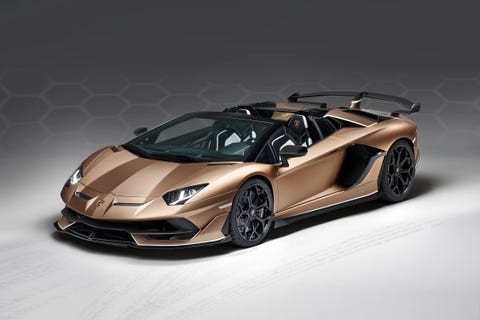 Admittedly, the Lamborghini Aventador SVJ Roadster might be hard to get this summer, considering it's limited to 800 examples. But you've got some time! You'll want to hunt down one of these 760-hp V12-powered roadsters if you want to impress every supercar collector on your block.
Read Our Lamborghini Aventador SVJ Roadster Review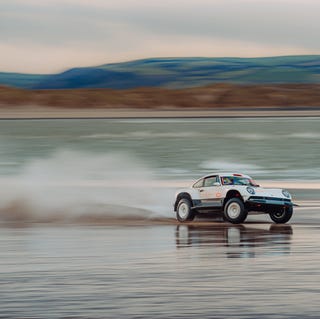 Source: Read Full Article