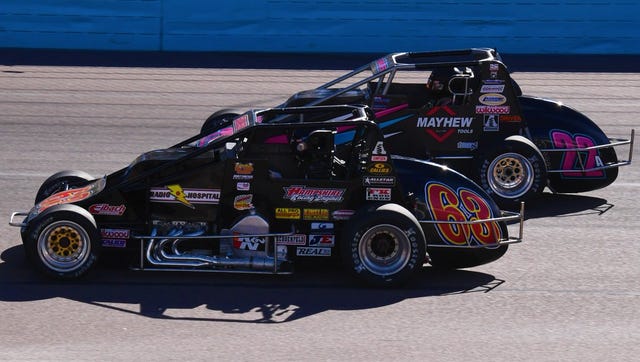 Superstar Racing Experience is ultimately a storyline driven sanctioning body, but the series is inadvertently leaving one of the best potential narratives off the table next week when IROC with a Grassroots Twistarrives at Lucas Oil Raceway in Indiana.
At each stop along the six-week summer schedule, a local legend has been invited to participate against the full-time legends of motorsports.
During the inaugural event two weeks ago at Stafford Motor Speedway in Connecticut, six-time NASCAR Modified Tour champion Doug Coby outdueled Cup Series veterans Tony Stewart and Greg Biffle, earning a Truck Series start at Bristol Motor Speedway in the process.
410 Sprint Car contender Brian Brown represented home track Knoxville Raceway last weekend.
When five-time USAC Silver Crown champion Kody Swanson received his invitational phone call from series founder Ray Evernham, he immediately assumed it would be to race at the announced event at Lucas Oil Raceway.
After all, he is the winningest driver at Raceway Park over the past decade with victories in Silver Crown, Sprint Cars, Midgets and an Indy Pro 2000 triumph in 2020. Instead, his most frequent rival at Lucas Oil Raceway was selected in the form of Bobby Santos III.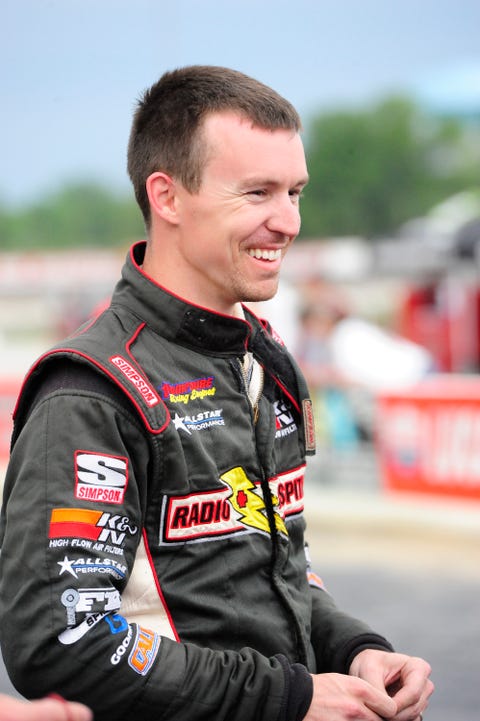 During Indianapolis 500 weekend, Swanson outdueled Santos in both the Silver Crown and Champion Midget features before both participated down the road in the Little 500 at Anderson Speedway. This past week, Santos got Swanson back with victories in both a Sprint Car and Midget on Thursday Night Thunder.
While Swanson is honored to have been asked to participate in SRX, he was quite surprised the invite was for Eldora Speedway.
"When Ray first brought up Eldora, I thought he was pulling my leg because I knew Raceway Park was on the schedule," Swanson said during a media conference call on Wednesday. "With the success I've been fortunate to have there, I thought maybe he was calling about that one, but he said they had someone lined-up and it was probably Bobby Santos all along.
"Which makes a lot of sense, because he's proven to be a top guy there, too."
Those who watch races from Raceway Park know they're buying a ticket to see Kody Swanson versus Bobby Santos III. With respect to everyone else on the field, the path to victory lane runs through those two competitors and their race teams.
While there's still over a week until SRX heads westward from Eldora to Lucas Oil, Evernham would be narratively served in adding Swanson as the ringer to continue his battle with Santos alongside the full-time legends of motorsports.
After all, both Santos and Swanson are already entered into the undercard for the Midget feature that proceeds the Superstar Racing Experience Independence Showdown.
What better way to tell the story of the Oval at Lucas Oil Raceway to the SRX audience by filming their battle in the Midget feature that afternoon before it spills onto the main event on CBS?
"I sure think that'd be really neat," Swanson said. "I'll be there at Lucas Oil Speedway with the Midget anyway, so that would be great to be a part of that SRX race too. If not, we're going to be there to race Bobby and we'll cheer him on in the SRX race too."
The Santos, Swanson rivalry is definitely a storyline worth showcasing to a national audience.
Bobby Santos got beat, ran second, not much of rivalry right now …
That's that. pic.twitter.com/xXtScfMpDb
Santos had gone winless in three years at Lucas Oil Raceway with Swanson often emerging victorious in those events. When Swanson swept the Carb Night Classic in May, Santos tersely responded to a question about their rivalry by saying, "It isn't much of a rivalry right now," implying that it had become one-sided.
It was the shortest podium picture opportunity in racing history, Santos tolerating about three snaps before walking back to his car.
So, when Santos swept Thursday Night Thunder last week, he conceded that he took the winless drought at Raceway Park personally.
"That hurt," Santos said. "I was afraid we were about to have a repeat of the Crown race but we dug deep and hit on it."
It's no secret getting beat by Swanson twice during on Carb Night stung for Bobby Santos.
He's in much better spirits with this breakthrough win and he's looking to double up in a Midget.
It had been three years since he won here.
That cage stand?
"Havent done it in awhile." pic.twitter.com/nzE46RXcxh
Swanson is the mark of excellence in Fremont, Indiana but not despite the best efforts of Santos who is very visibly driven to match and surpass his rivalry each month in the backdrop of the Indianapolis Motor Speedway. They are two of the most naturally gifted open wheel racers in the country and their Hoosier State rivalry is becoming the stuff of legend.
"It's tough because he's good in every different car," Swanson says. "You come to all these races knowing you have to be at the top of your game and even if you do your best, that's not always enough against him."
Kody Swanson on the difference between him and Bobby Santos in the Sprint Car race and what it's like racing Bobby on pavement open wheel cars so often. pic.twitter.com/hhrh7XmsmY
If Superstar Racing Experience intends, in part, to spotlight the racers and racing culture of every venue it visits, Santos and Swanson are collectively Lucas Oil Raceway.

Source: Read Full Article