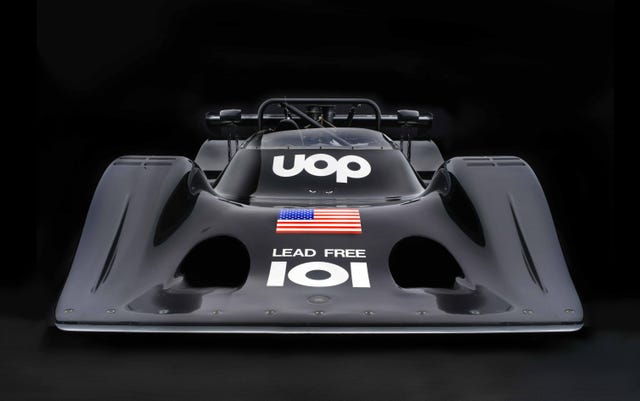 It's been 50 years since the first Shadow made its competition debut at the opening round of the 1970 Can-Am season in Mosport. This year the 26th annual Amelia Island Concours d'Elegance is honoring the 1974 Can-Am champion and 1977 Austrian GP winner with a special class of the marque's winners and its original radical racer – "the two-dimensional car" – the 1970 AVS Shadow Mk I.
The Shadows were fan favorites and the menacing black UOP Shadows raced at a time when wild and sometimes weird designs were allowed. George Follmer qualified the radical AVS Mk I sixth for the 1970 Mosport round. The car lasted 24 laps. In fact the AVS Mk1 never finished a race in 1970 season. Every modification took the Mk I further from designer Trevor Harris' original minimalist ultra-low frontal area concept.
Vic Elford was brought in to see if it was possible to tame the beast and said he should have never driven it. Ti22 Designer Peter Bryant was hired to see if he could fix it. His changes for the 1971 season made the car look more conventional but it also behaved better.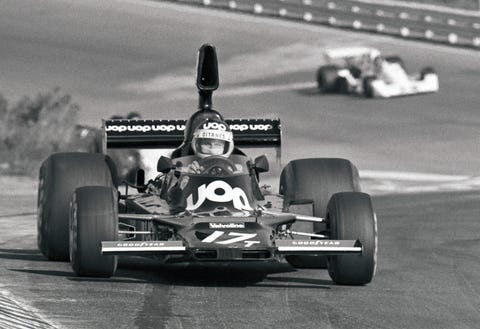 During the early '70s' oil embargo the Can-Am began to fade but Shadow creator Don Nichols nevertheless built new Can-Am cars and a Formula 1 car. Tony Southgate designed both the first F1 Shadow and the final Shadow Can-Am car, the DN4. Using Chevy V8 power the DN4 won the 1974 won all but the final race of the season, and the championship.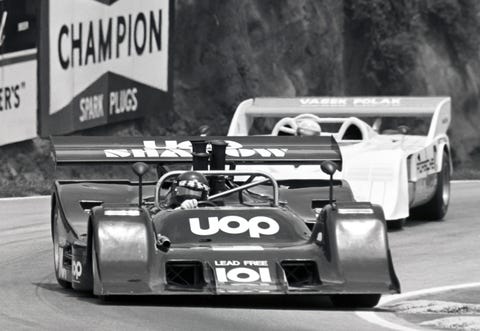 "Shadow belongs to an elite group of race car builders," said Amelia Island Concours boss Bill Warner. "Shadow is the sole American Can-Am Champion. And only the Shadow, McLaren and Porsche marques have won races in both the original unlimited Can-Am and a World Championship Formula 1 Grand Prix. At one end of America's Grand Prix history there's Duesenberg at Le Mans in 1921, at the other is Shadow, winner of the 1977 Austrian Grand Prix. We always remember Dan Gurney's Spa-winning Eagle and the 1976 Austrian GP-winning Penske, and we should, but sometimes the Shadow gets overlooked."
Warner and the Amelia Island Concours are making things right. Oh and don't forget, instead of being held in March the annual car show is moving to May 20-23. Go to https://www.ameliaconcours.org for tickets and more info.
Source: Read Full Article