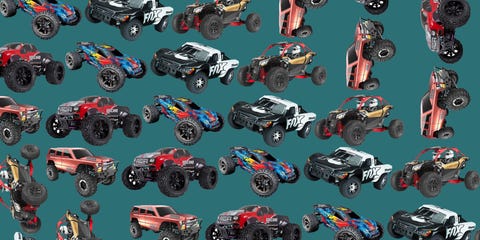 The remote-controlled cars and trucks of today are miles ahead of what we had as children. They're faster, the batteries are lithium-ion and last longer, and they're way tougher too. (After all, was there any bigger letdown than breaking your RC car just hours after you got it?) Prices vary wildly, but with models starting at $45, there's something for everyone on this list. Now, make a sweet track in your backyard and go for it!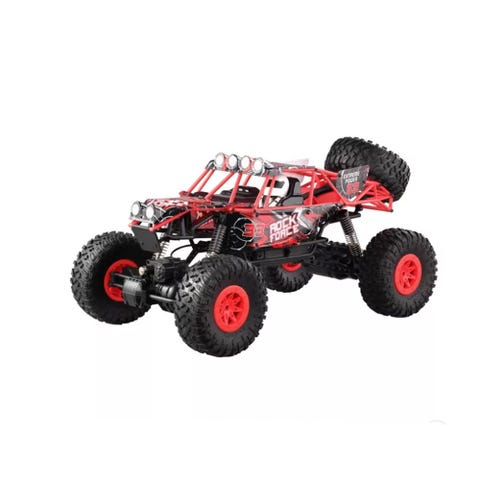 This lightweight 4×4 RC buggy from Rock Force comes with a lithium-ion battery and weighs just four pounds. (You will need batteries for the remote.)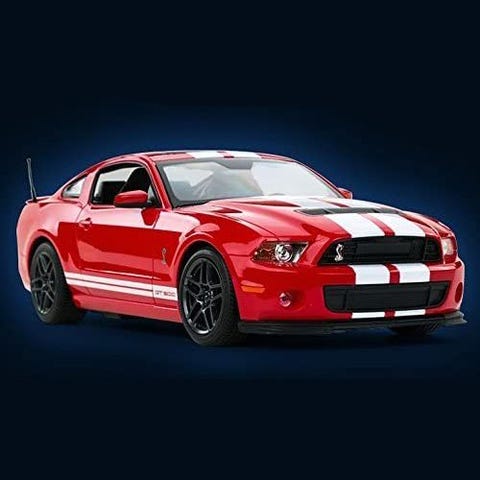 This Ford Shelby GT550 from Midea Tech is inexpensive and looks surprisingly lifelike. It's a 1:14 scale and features a detailed interior and exterior.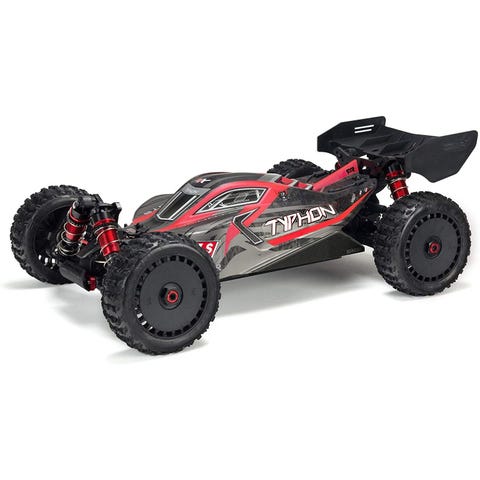 This powerful RC car from Arrma is four-wheel drive and goes up to 70 mph when properly equipped with a bigger battery and an optional pinion gear.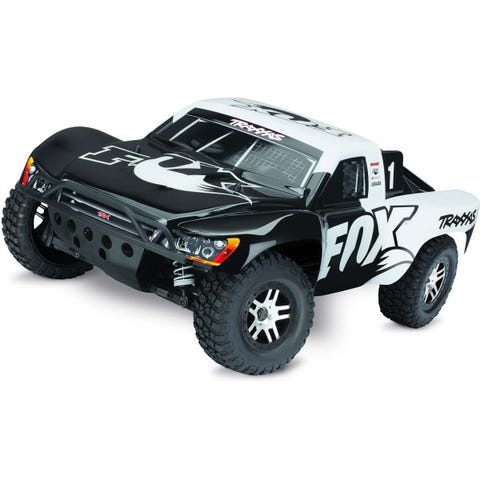 This Traxxas truck is a 1:10 scale and goes a swift 60 mph with its brushless motor. The battery and charger are sold separately, but the truck does have stability management—which could be good or bad.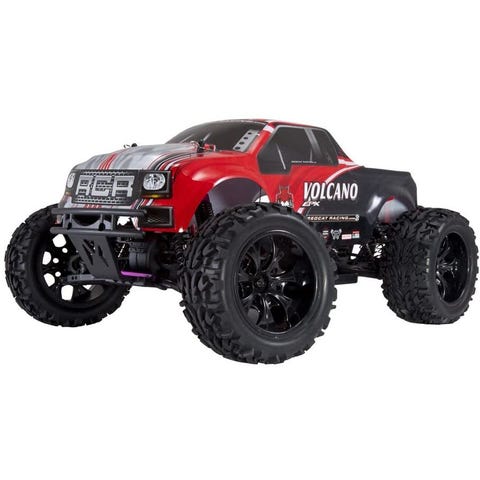 This puddle-jumping 1:10 scale truck has waterproof electronics and comes with a 2.4GHz radio system. The battery and charger are included.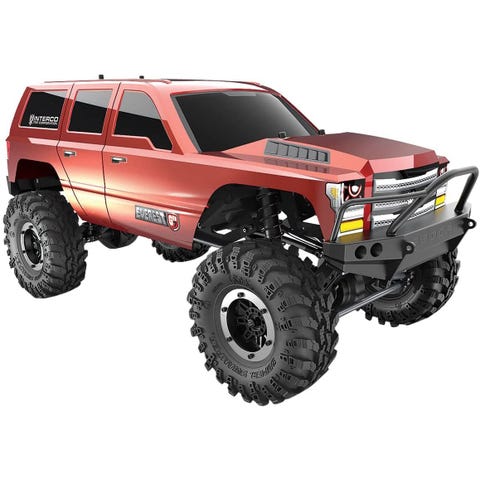 This SUV weighs almost 10 pounds and comes with a solid axle carrier that locks the left and right wheels for maximum grip in technical conditions.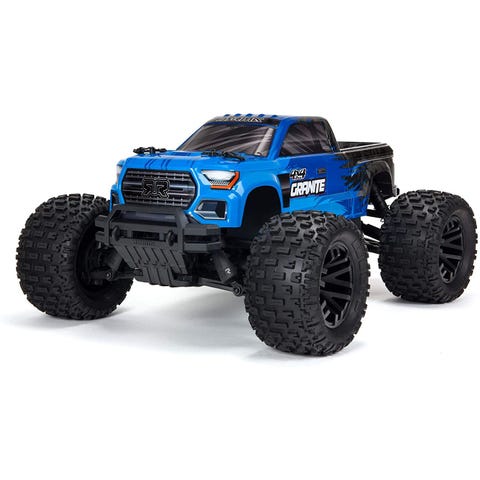 This truck from Arrma is perfect for beginners with a stronger chassis than the previous version, more clearance for stones, and ride height body mounts for easy component access.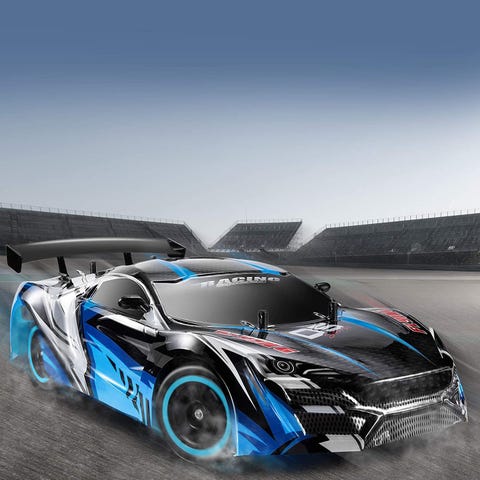 This generic RC race car has four-wheel drive and max speed is about 30 mph. The shell is made of PVC for better collision resistance. (But please don't hit any animals!)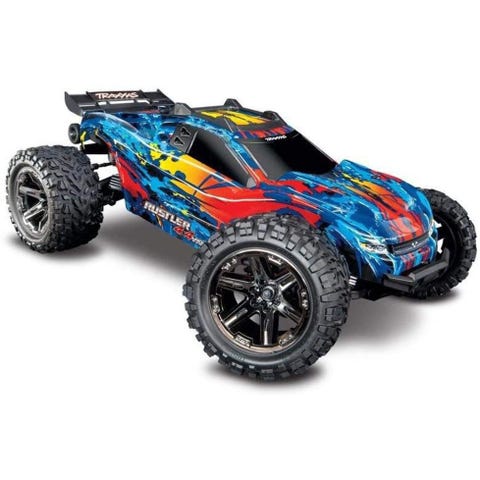 The Traxxas Rustler 4×4 uses a clipless body latching system for fast removal and installation. The battery and charger are not included, like many of the more expensive cars on this list.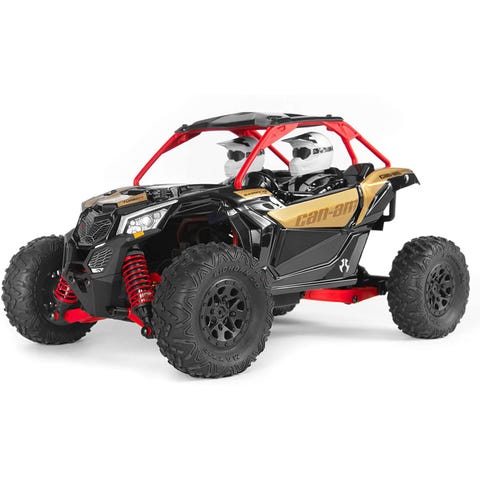 If you're more of a Can-Am person, Axial makes this RC vehicle that's a 1:18 scale. It features adjustable coilovers, oil-filled shocks, and a waterproof motor.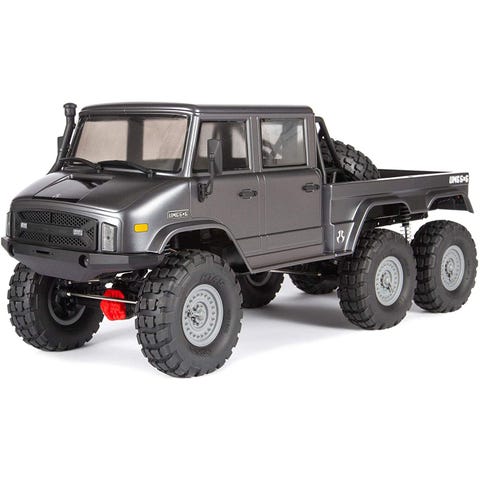 The Axial Unimog has a metal-geared transmission and extended c-channel frame rails for more durability. It's also water resistant.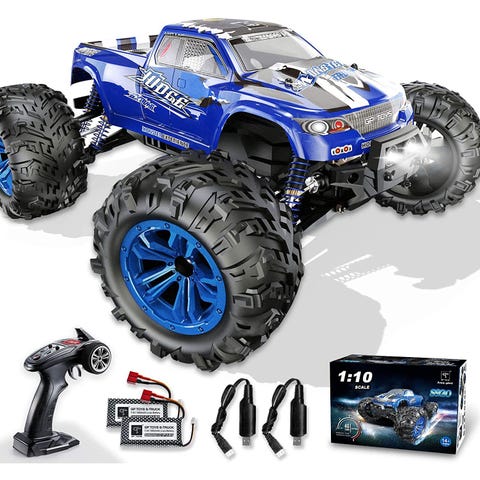 This mid-priced RC vehicle comes with two batteries and a remote. It's a 4×4 that goes a little over 20 mph, and its knobby tires make it perfect for rough terrain. Charging time is about 2.5 hours.
Source: Read Full Article