Final bill was Rs. 9,093 Only regular service without the Interior and AC cleaning and replacements.
BHPian 07CR recently shared this with other enthusiasts.
This was the third service post Ford left India.
TL;DR– Service experience remains exemplary.
I always make sure to visit the service center whenever possible rather than opt for a pick and drop service. Talera Ford also offered a free pick and drop service (Crystal Honda used to separately charge for this), but still I declined it.
Issues with car before service-
The front left skidplate had broken up. This needed replacement. Excellent work done, no complaints.
There was minor noise from the rear side of car. Weirdly it used to come from both rear sides. I was almost sure it was due to the seatbelt clips, and thankfully I was right. Ford has given a clip which helps to keep the belt in place when not in use, to avoid any noise. My dad didn't know this and I demonstrated it's use to alleviate any of his fears relating to rattles!
Right upon entering the service centre, two gatekeepers noted the car details and also asked for the odo kilometers. Post that I parked the car and entered the service center.
I was attended quickly by the receptionist, who took my and car details. I was guided to a comfortable AC lounge, which was right beside the service bay with a huge window where the customers can watch their cars being serviced. Was given a glass of cold water and aksed for tea/coffee, for which I only aksed for water. This was promptly served in next 2 minutes. For customers to spend time there were automotive magzines like Autocar,Overdrive, newspapers (both English and Marathi), and some more automotive related books. The setting had many comfortable Sofa chairs and a TV.
I waited for about 15 minutes, as there was no further update and asked the receptionist about the delay. She had an apologetic look, and immediately fetched me one of the SA's and also apologized for the delay, since Ford was running a monsoon service camp with many discounts and hence had quite a rush. The SA, immediately noted my concerns and inspected the car. He then asked a service technician to look after my doubts and we also went for a test drive. The technician before test drive commented that we may need to replace the brake pads if required, but will confirm post more clear inspection. Post test drive and his manual inspection he reverted back that these brake pads would easily last till another service. Also before exiting the service centre for test drive the gatekeepers again asked for the Odo reading, and also while reentering the technician shared the updated reading. I believe this is done to avoid the technicians taking unwarranted long test drives.
Final bill was 9093 Rs. Only regular service without the Interior and AC cleaning and replacements (wipers and front left Skid plate) would have costed 5500, which is pretty competitive.
Few pros and cons of service-
Pros-
Attention to detail- Right from noting the KMs on Odo, to the way I was treated by the entire staff, impressive (for a company who has quit India Sales Operations)
No pestering for any added services, or unnecessarily replacing the parts (which will last longer)
Prompt work for all the issues mentioned with 100% satisfaction.
Great communication pre service and during the service. Before booking the service I had asked on phone call whether the skid plate would need replacement and if the service centre had the same in stock. To this SA, checked with the spare parts division and within 15 minutes responded back with an affirmative. Even provided the bills for all the replaced items.
Excellent cleaning inside out. Looks almost brand new.
Cons-
Washrooms could be a little cleaner
The location of Talera ford on google is currently wrong. They can also install markers on road to indicate where the service center actually is present. I believe it is currently showing the google location of where the Talera dealership would have been operating.
Time for few pics-
Ford was running a Monsoon service camp which had some great deals. I availed discounted replacement of wiper blades.
Customers could watch their cars getting serviced through big windows in customer lounge area (there was another large one just beside this window). They service technicians also had no qualms if anyone wanted to stand beside their car, while it was getting serviced.
Chart explaining the periodic service charge for different Ford vehicles. My service cost was exactly in line to what is displayed.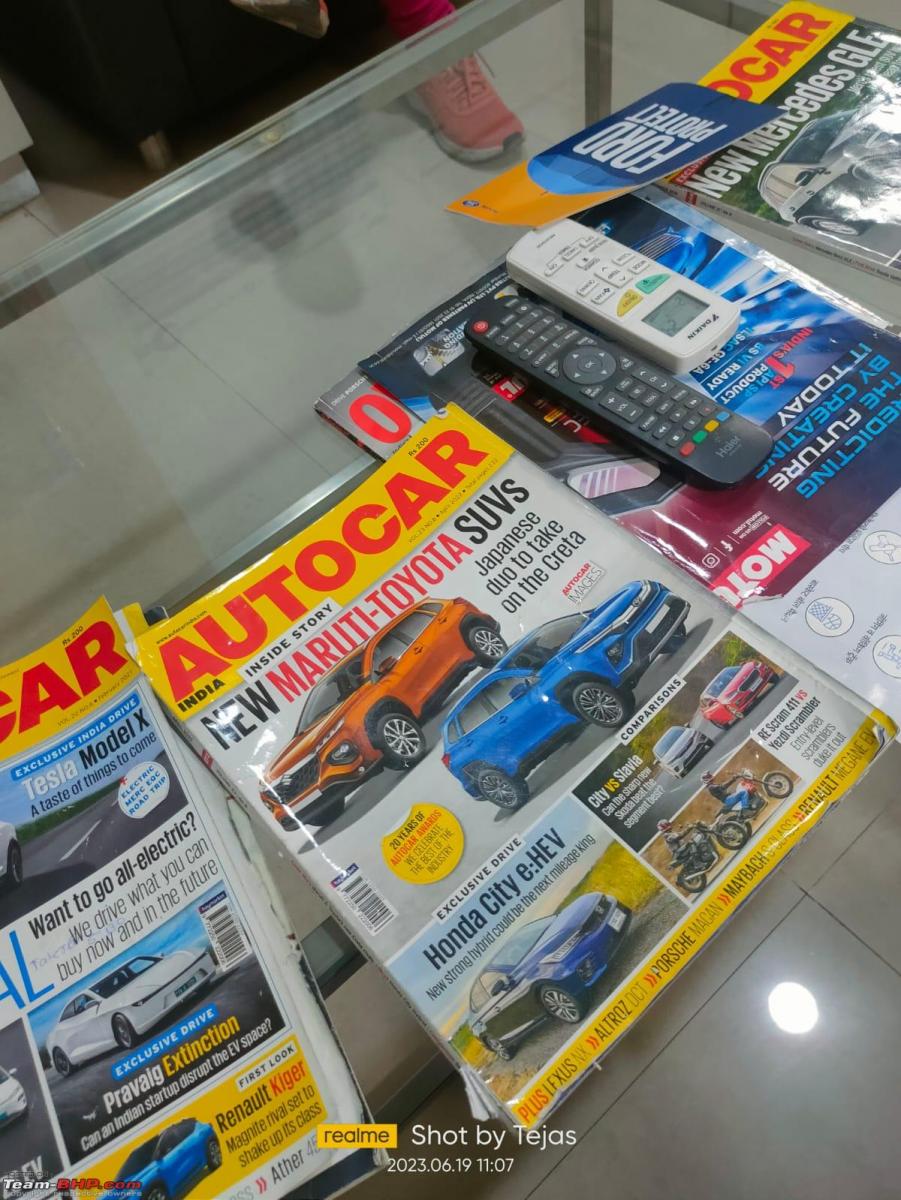 It's hard to upgrade from Ford vehicles (especially in case of Endeavour and Ecosport). Maybe Ford's way of helping their current owners decide for any of their future cars!. PS- Do note these are post 2021 issues of the magazines.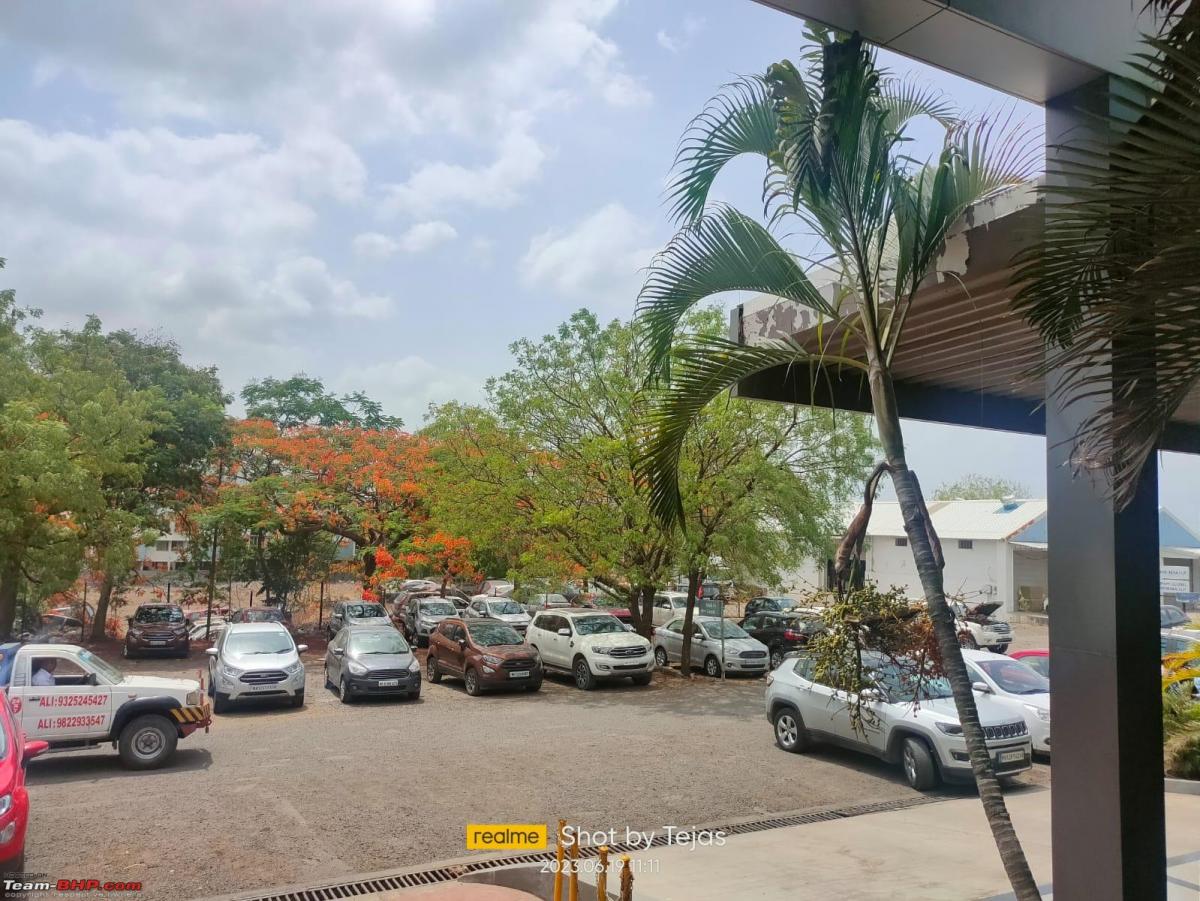 Service centre brimming with cars.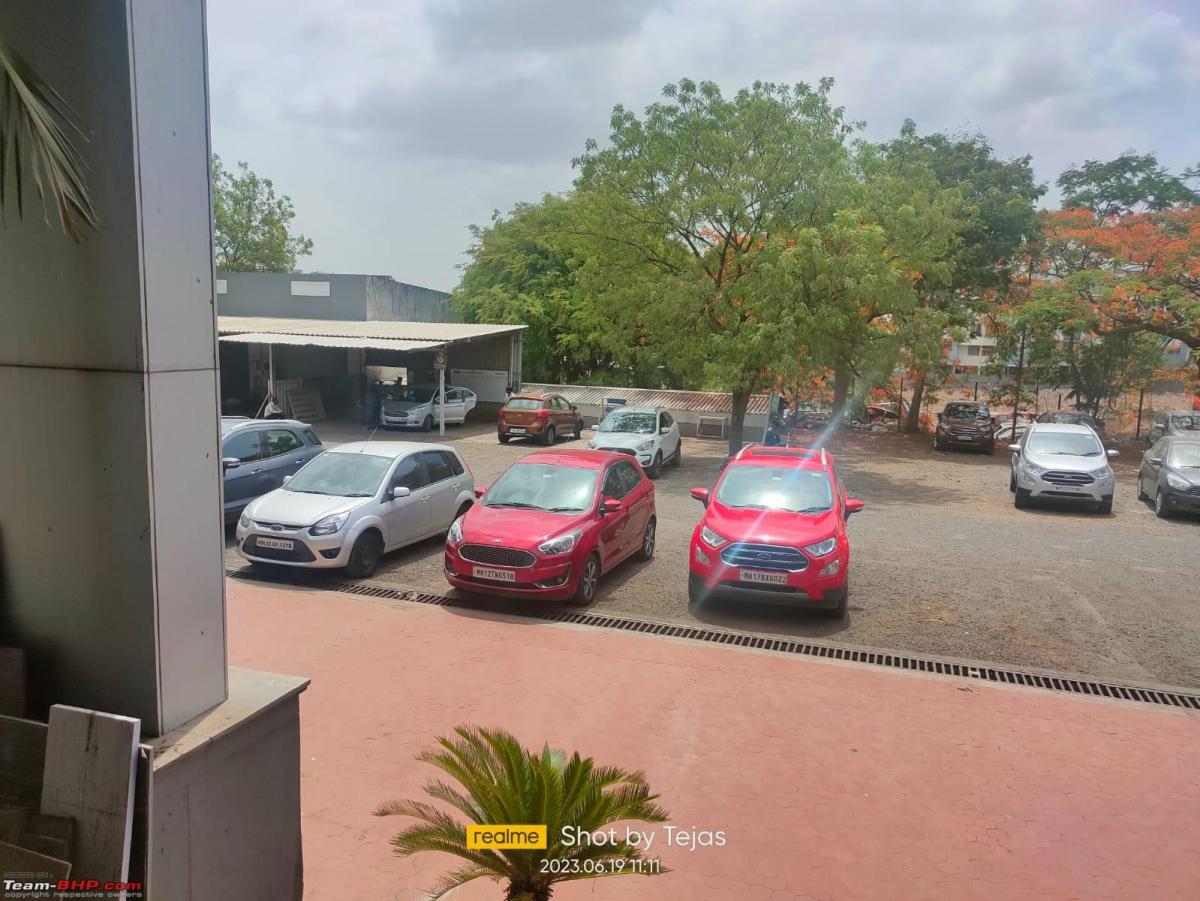 Black beauty comes home. My dad picked it up. I was impressed with the overall washing and wax application service. No extra charges for this!
Read BHPian comments for more insights and information.
Source: Read Full Article