Yet to do a tank-to-tank fuel efficiency check, but MG app shows a figure hovering around 10 km/l.
BHPian manpreetsj recently shared this with other enthusiasts.
Preliminary observations from our first short drive of ~70 km in our new Hector Savvy Pro CVT
On 12th Feb, while we brought home our new car, we had a surprise tag along, "FLU!". Couldn't drive the whole week because of it. You know the feeling when you have your phone delivered but you are not able to unbox it! Yes, that feeling bothered me. Hence, today morning, when I felt a bit better, we decided to go for a short drive for breakfast at Mannat Dhaba, on Jaipur Highway. It is only 35 km from Gurgaon.
Coming from Elite i20 2017, this car has too many new bits to offer, even the basic ones like auto headlights, ADRVM, etc. are new to me. I am overwhelmed with so much MG has put into it. I'm always hungry for new tech, so I'm more than happy.
Key observations: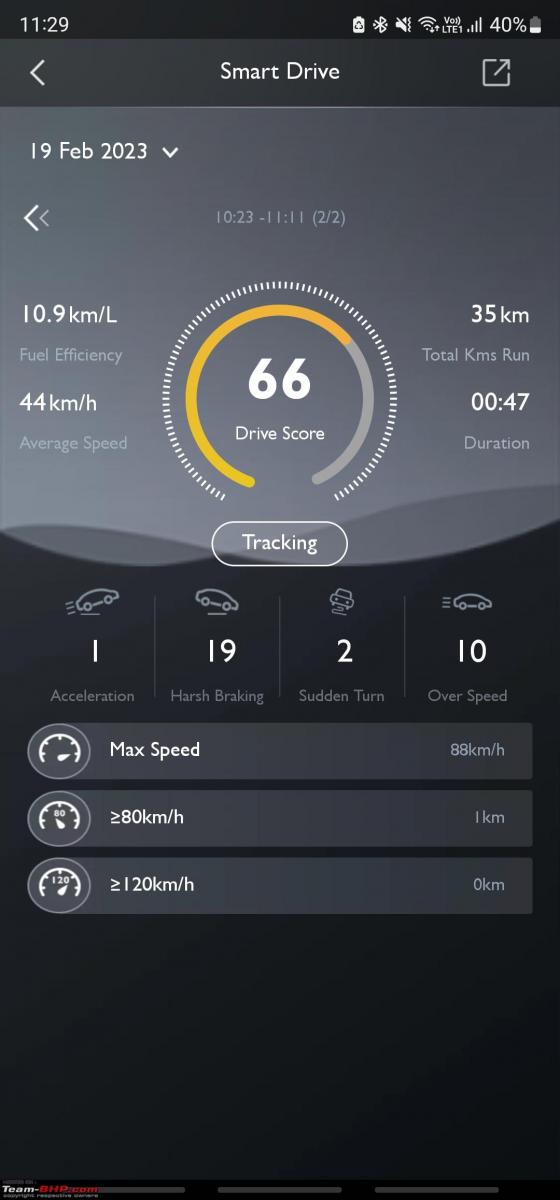 I'm happy with today's experience and look forward to taking it out on much longer rides!
I couldn't click pictures, was too engrossed in experiencing the new ride. Though have clicked pictures of the back side where the rear sill plate is visible.
Wishing all the best and hoping for early delivery for those who are patiently waiting for it.
Check out BHPian comments for more insights and information.
Source: Read Full Article