The X-Cape comes with Marzocchi suspension. You get preload, rebound and compression adjustment at the front. It also gets premium tyres.
BHPian neil.jericho recently shared this with other enthusiasts.
I dropped into the Benelli company store in Cochin to check out the new Moto Morini motorcycles (quite a mouthful!). I've read good feedback on these bikes from international users and wanted to see what they were like, in person.
The final location of the Moto Morini dealership hasnt been decided yet. As of now, the 1st floor of the Benelli company dealership is operational and contains Benelli and Keeway motorcycles. The 2nd floor of the dealership is not operational. Zontes and Moto Morini motocycles are stored on the 2nd floor. The salesperson was very helpful and gave me enough time to check out the Moto Morini motorcycles. While I was there, at least 4 other people came to check out the Zontes and Moto Morini bikes. This, without any publicity or hype. Just natural word of mouth in the enthusiasts community.
The motorcycles had just been unloaded from the truck and were kept in the in-operational dealership. There were three Moto Morini motorcycles on display:
X-Cape 650
Seiemmezzo – Retro Street
Seiemmezzo – Scrambler
Do keep in mind that no PDI has been done so far. Two technicians have been sent to Hyderabad for training.
As far as first impressions go – I was very impressed.
The bikes look good. They have a solid presence. The engines are from CF Moto. Ive seen positive feedback on these engines. All three bikes come with Brembo brakes (you read that right!). The X-Cape comes with Marzocchi suspension. You get preload, rebound and compression adjustment at the front (!!!). I couldn't check what level of adjustment is available at the rear. All 3 bikes have nice displays. They sound good. They come with premium tyres. Honestly, except from the slightly misaligned pillion foot pegs, there was nothing to find fault with. Given that the PDI hasn't been done, that doesn't really bother me, at this stage.
Most Indian enthusiasts assume that motorcycles that are manufactured with Chinese funding are not up to the mark / poorly made / expensive for what they offer / cant match their Japanese counterparts etc. Like products made in any other industry, there are levels to it. A made in China iPhone will have a different quality level from a made in China Micromax phone.
Here are some pictures of the impressive X-Cape 650. There is a version with spoked wheels (X-Cape 650X) which is yet to arrive at dealerships: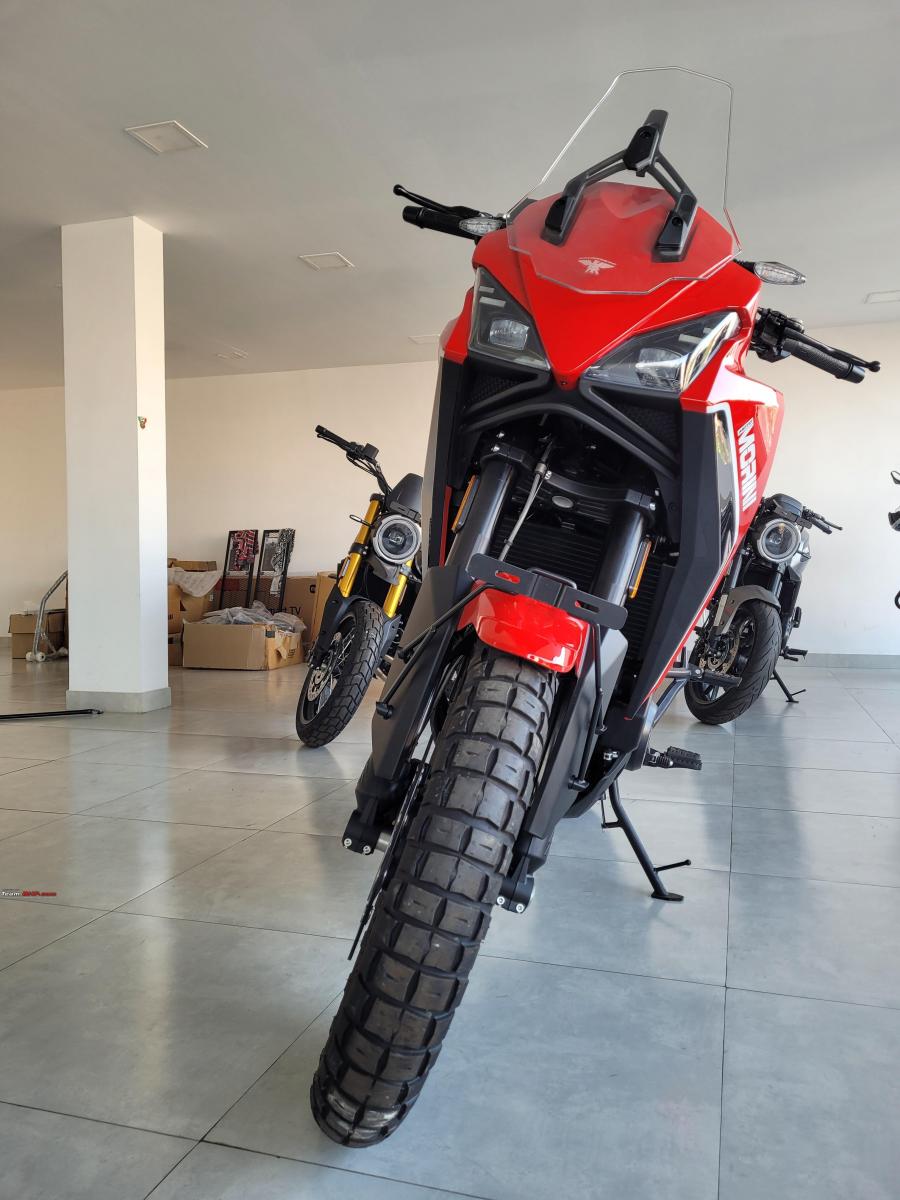 The three Moto Morini motorcycles.
Quite a looker.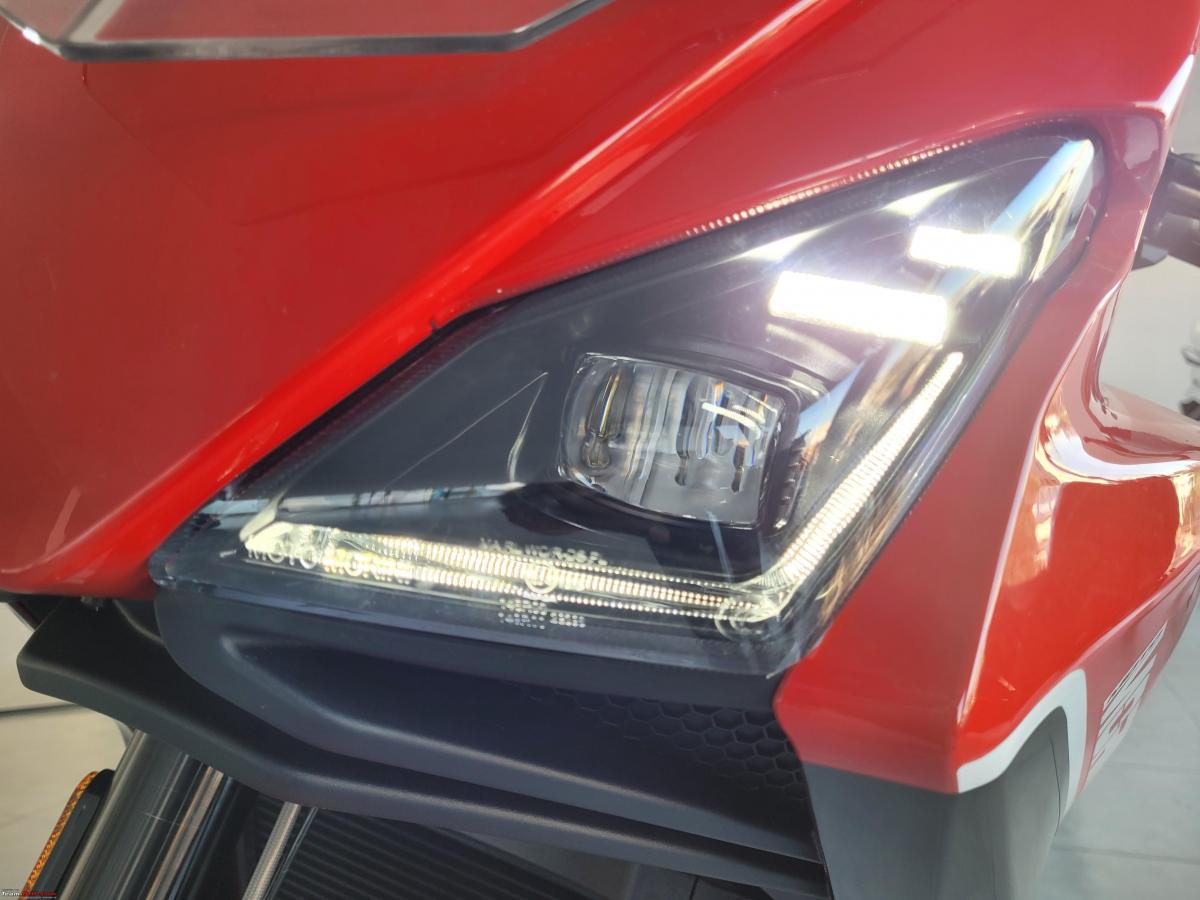 A closer look at the headlight.
Brembo brakes. Alloy wheels with Pirelli Scoprion Rally STR tire in 110/80-19 size!
More premium bits.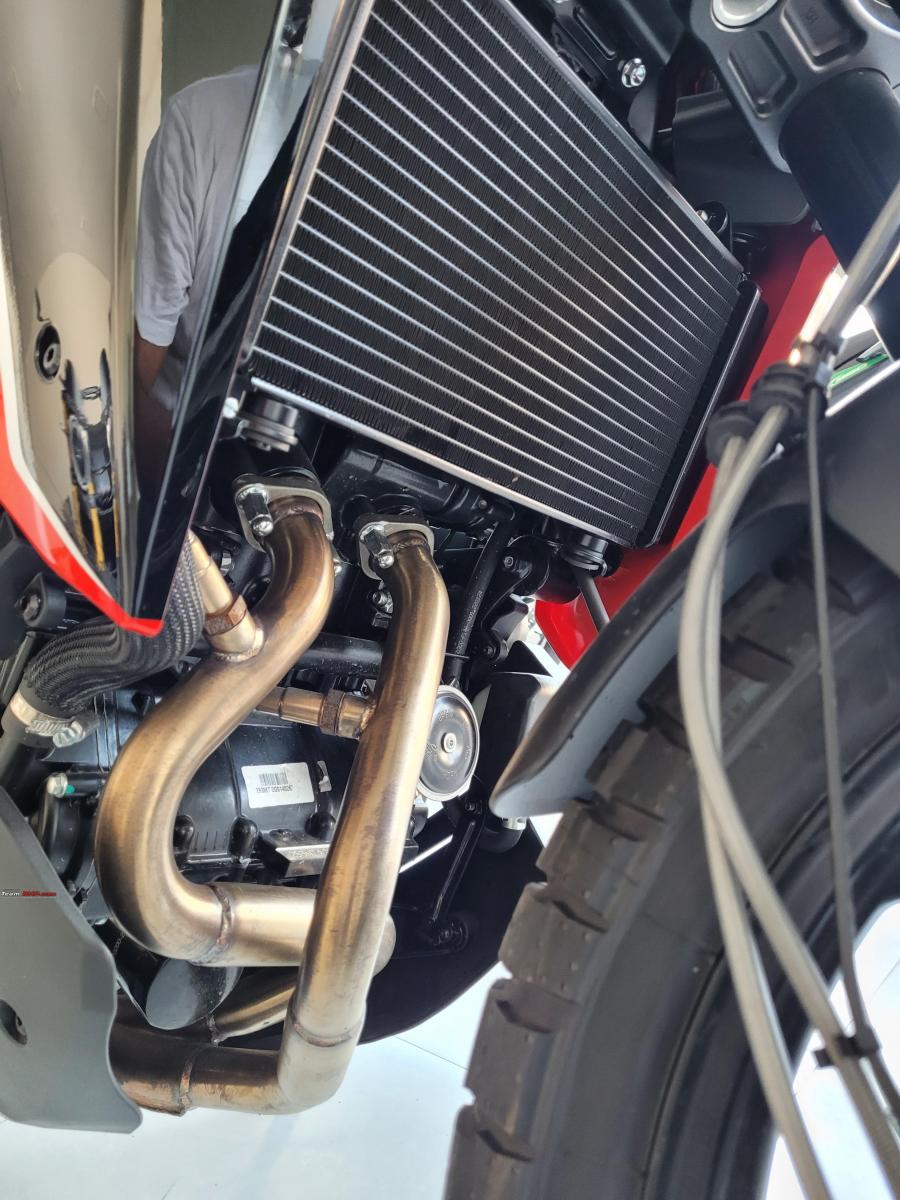 Nicely laid out.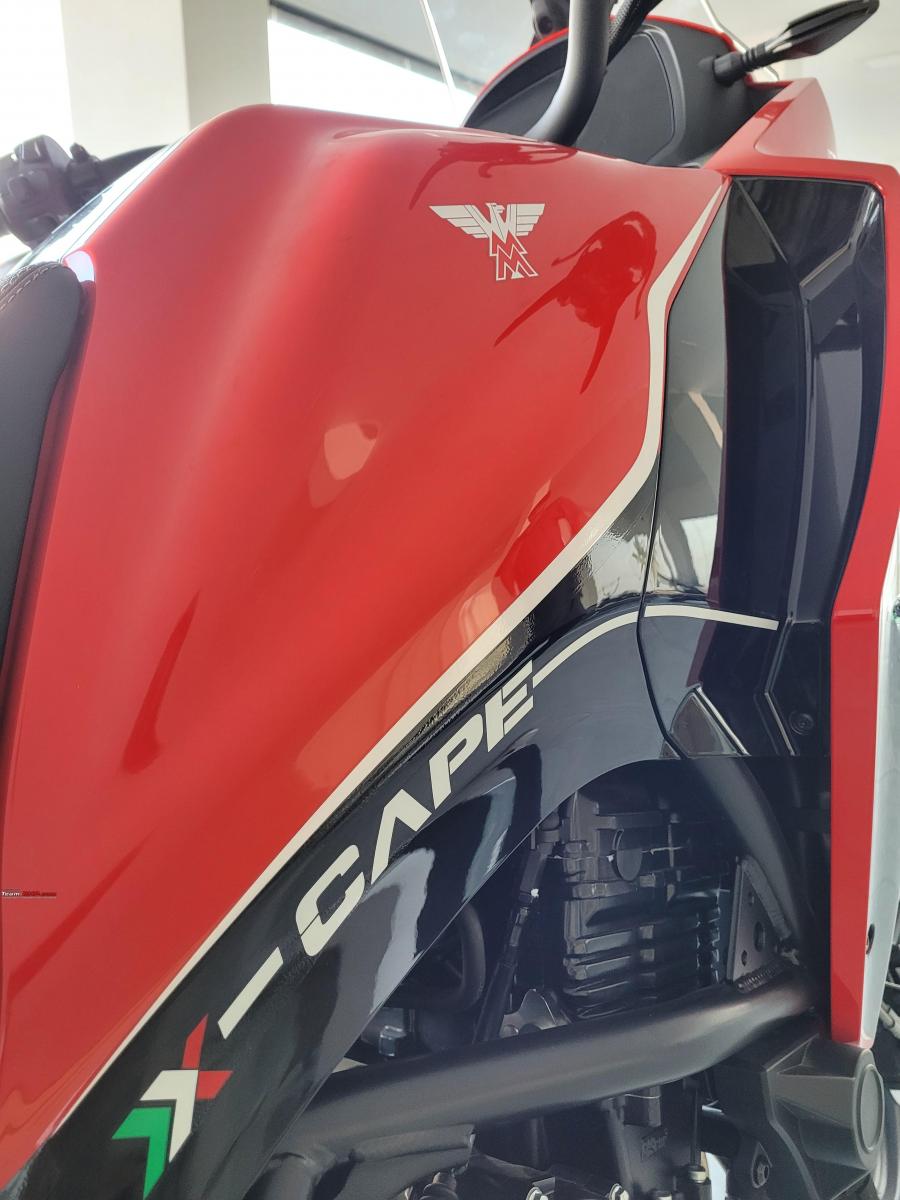 The panels give it an imposing look.
The rider's view.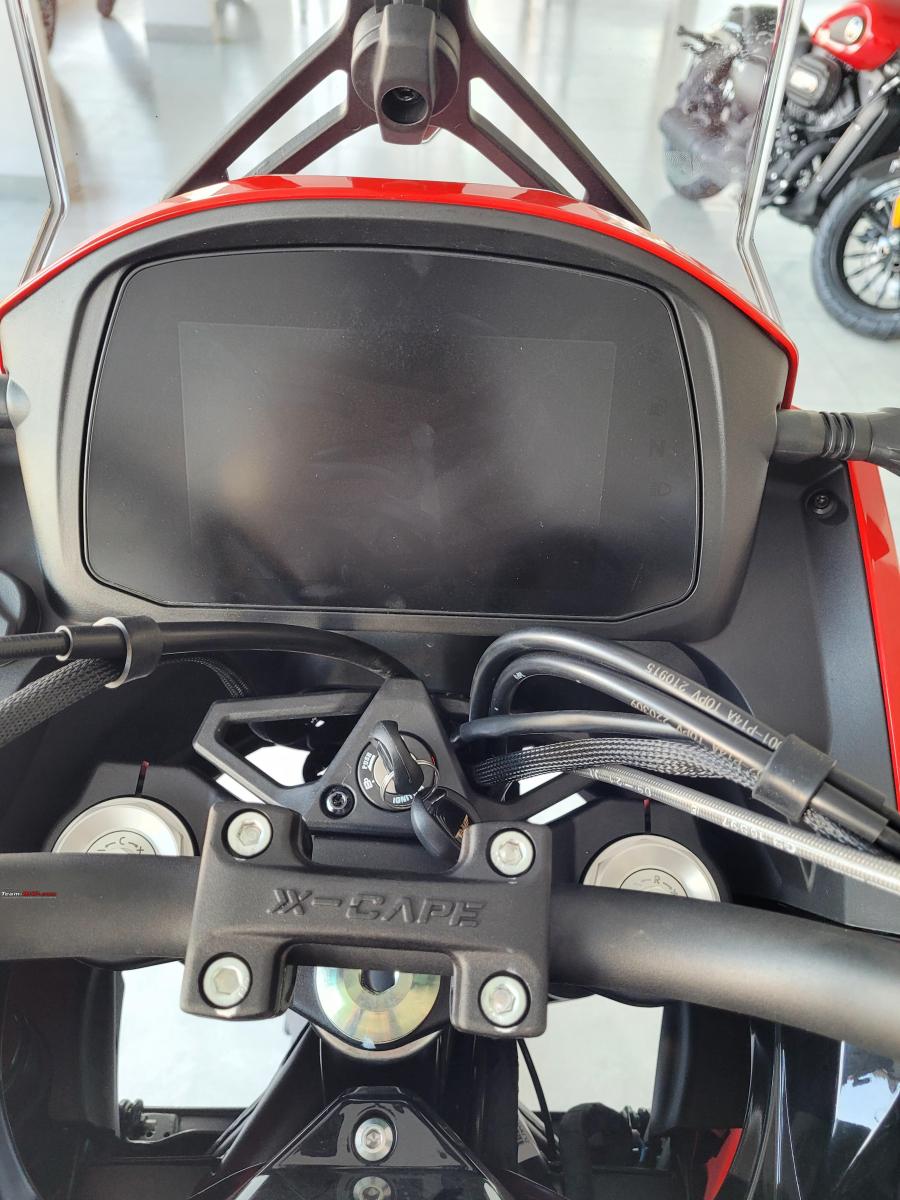 All neat and tidy.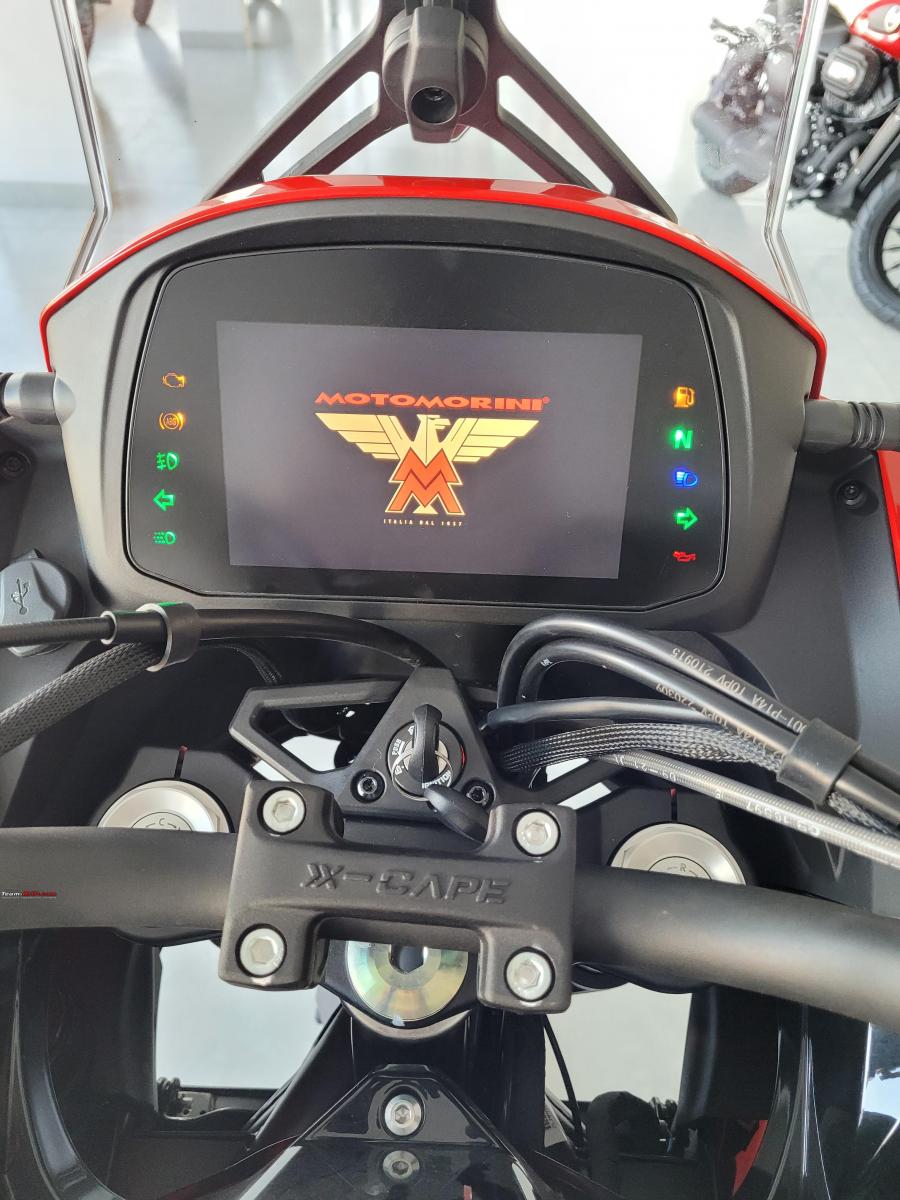 The startup screen – Part 1 (if I have to nitpick, the startup screens are a bit slow, sorta like the current Honda Africa Twin).
The startup screen Part 2.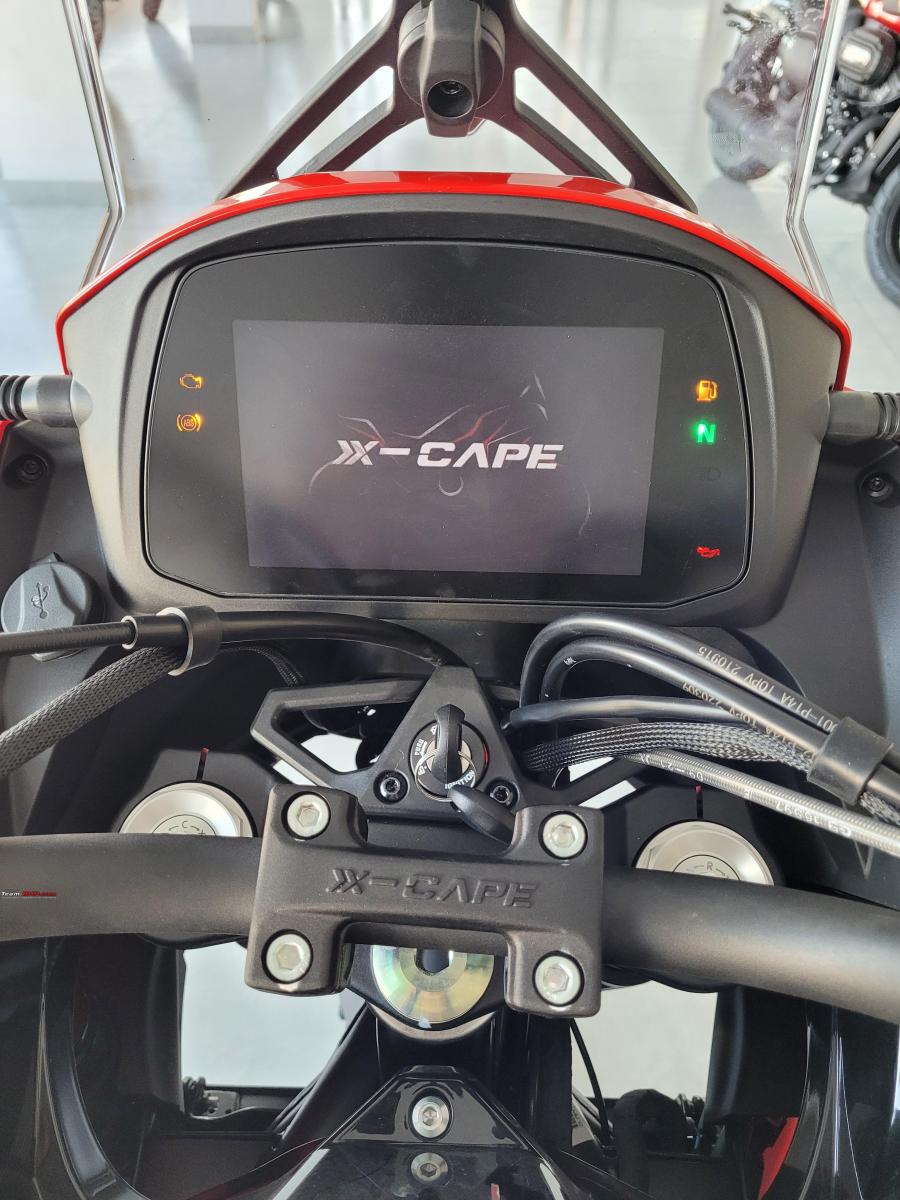 The startup screen Part 3.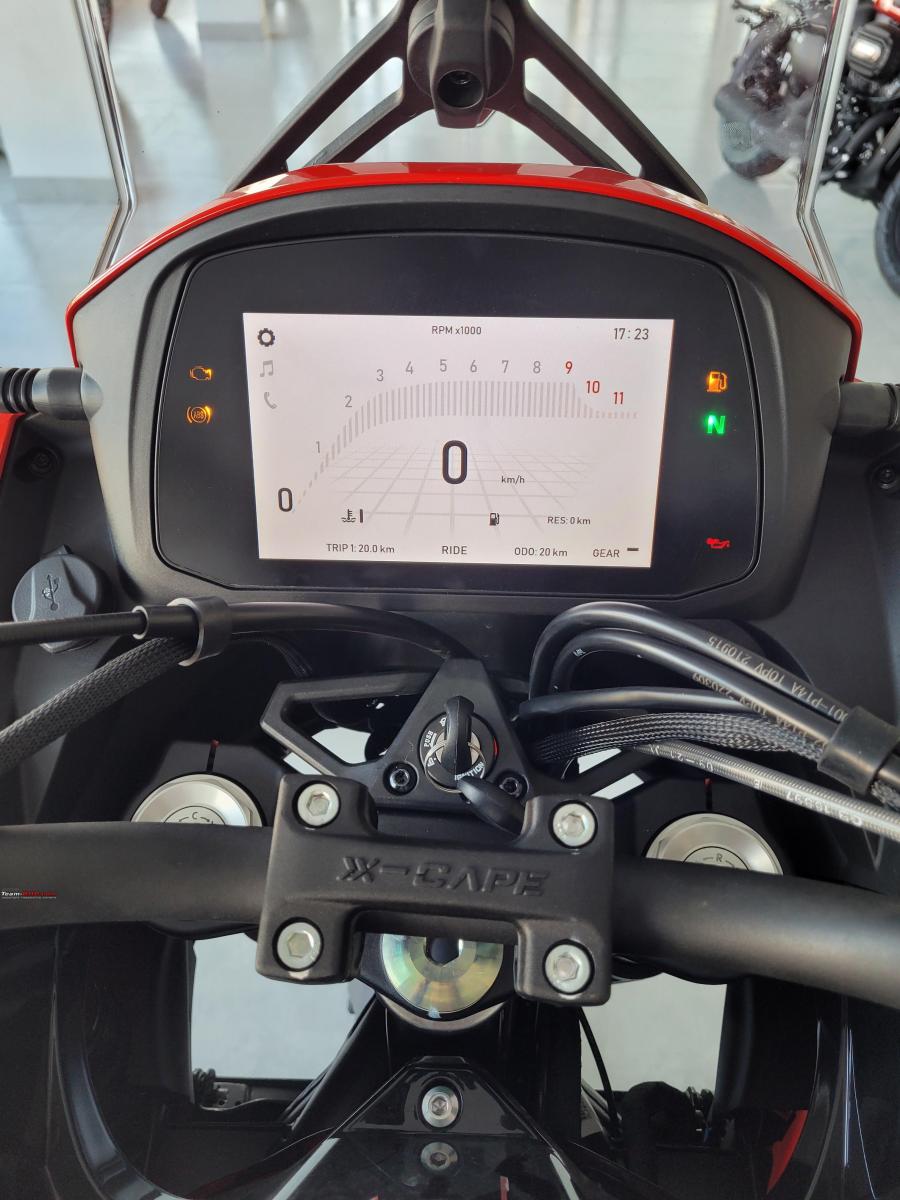 The startup screen – Part 4. Looks better than the screen on the Triumph Tiger 900, that's for sure!
The switchgear is OK. Nothing exceptional of note over here. It feels nice to operate.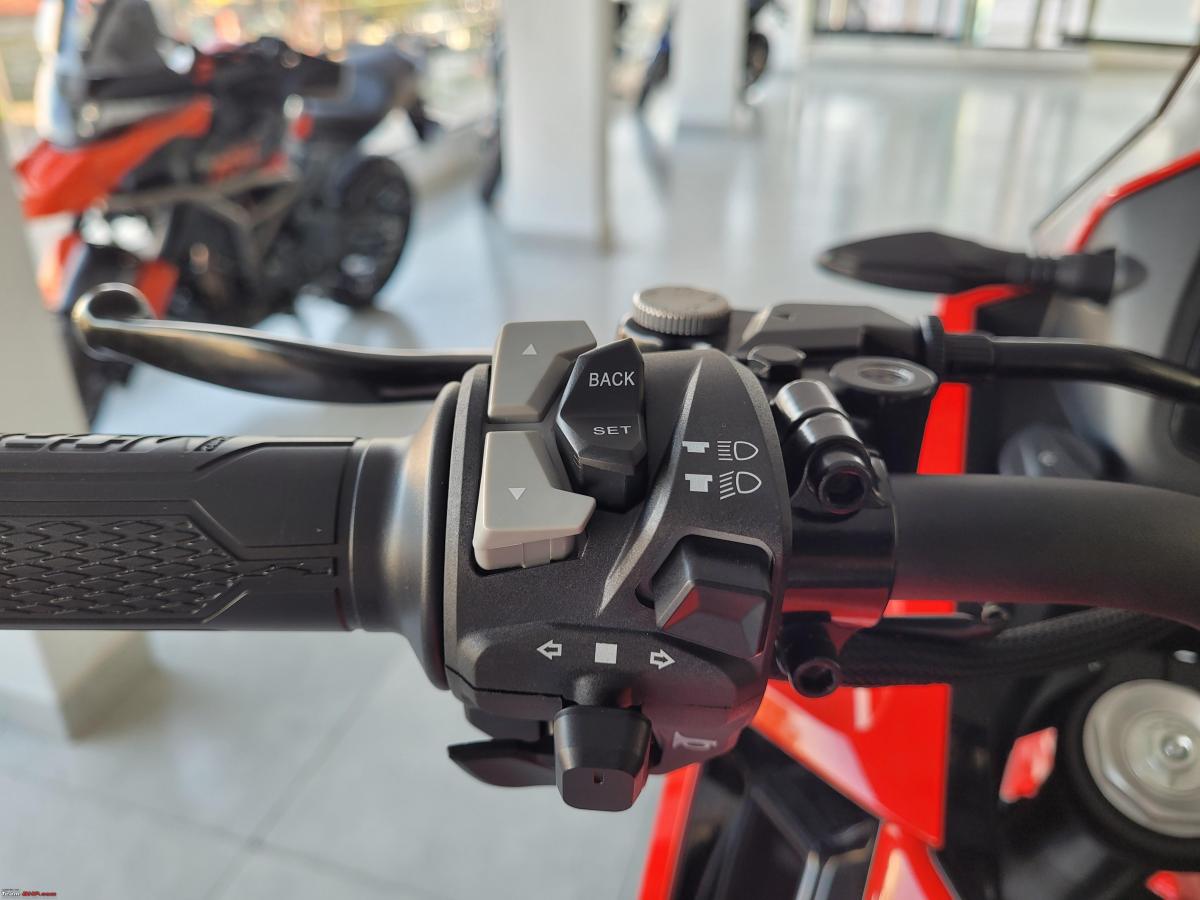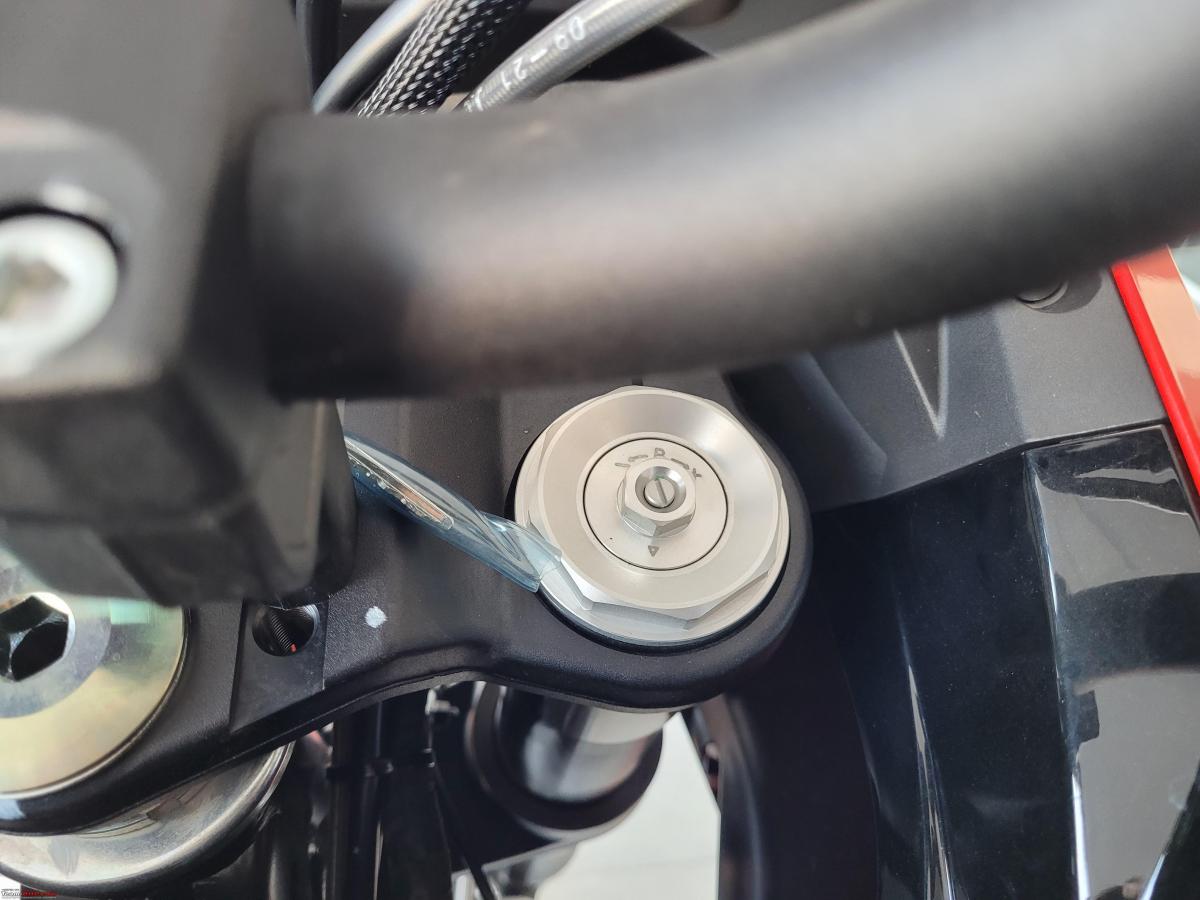 Rebound adjustment on the right fork.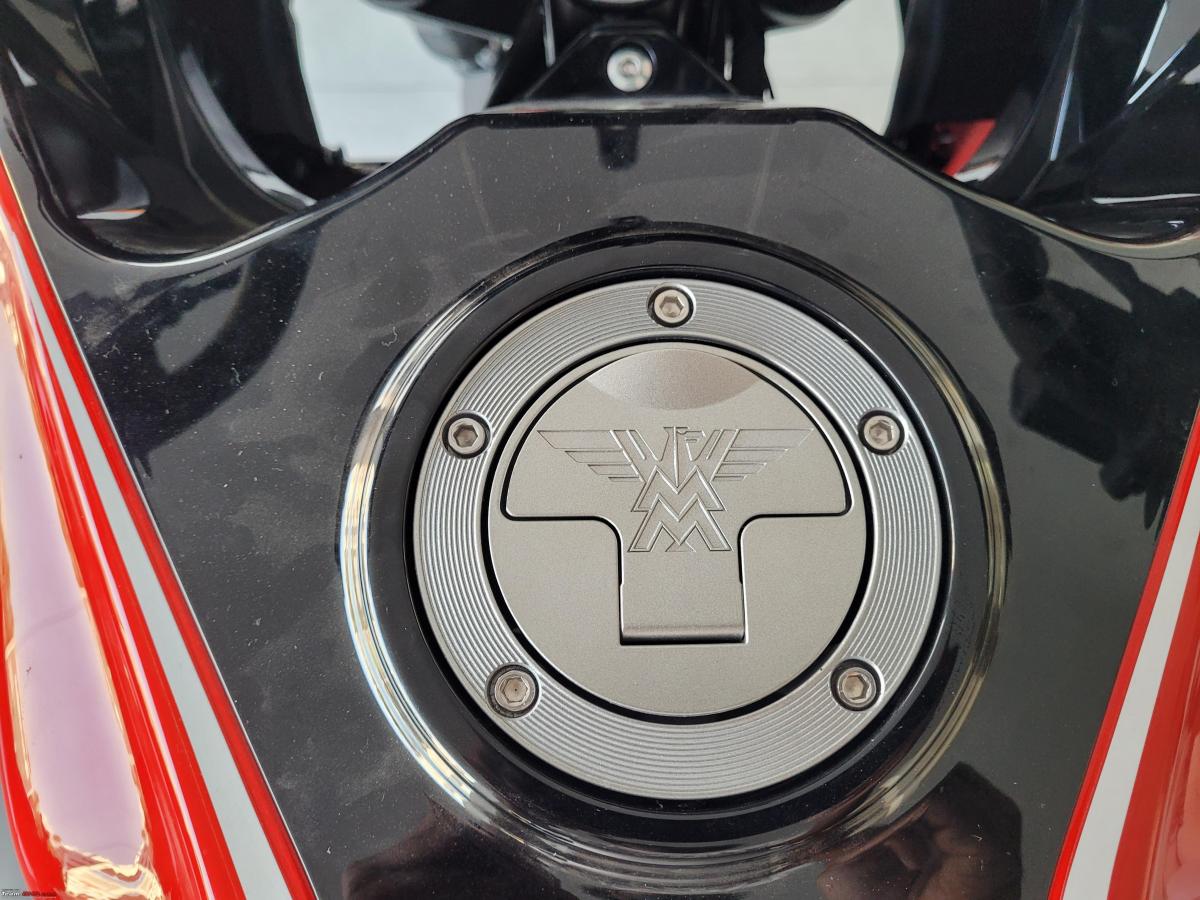 Nicely designed fuel cap.
You get USB connectivity for your phone/ GPS devices.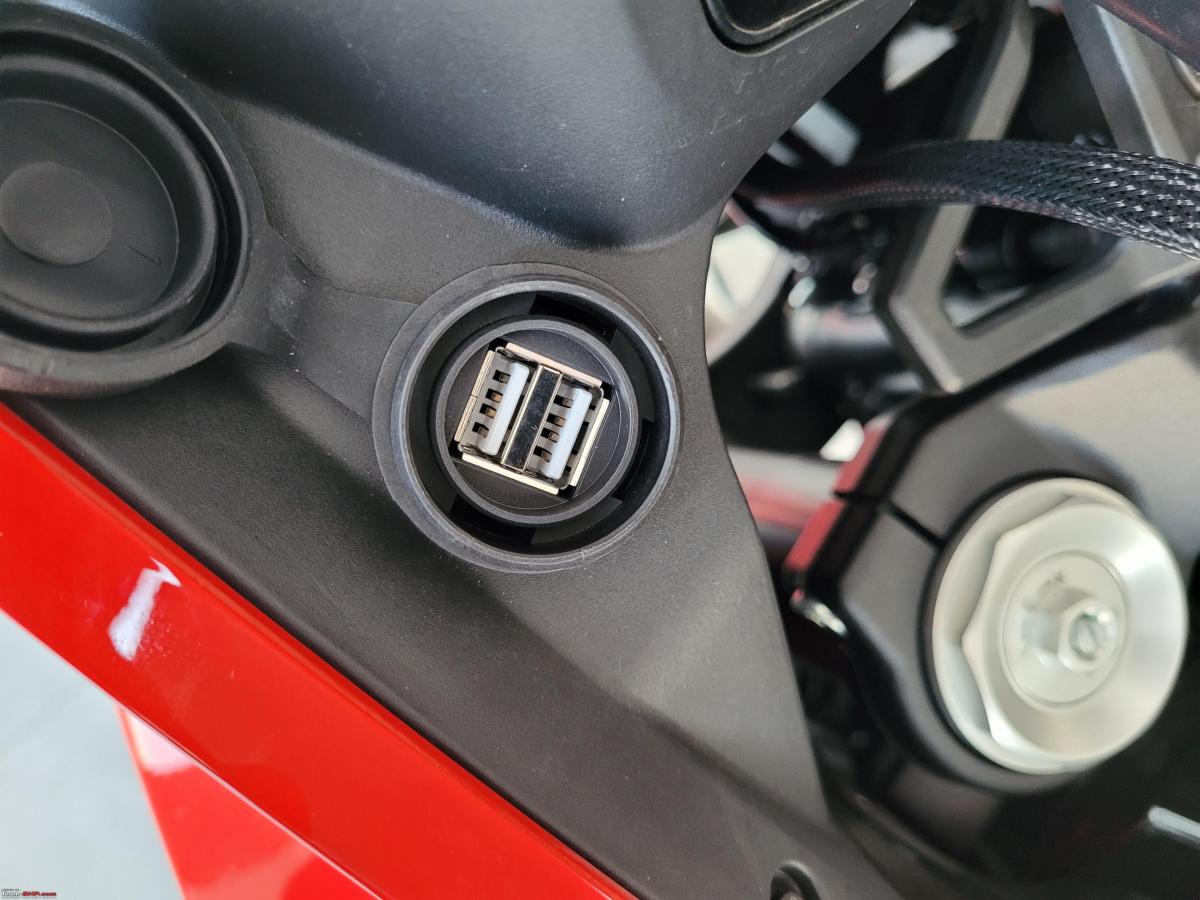 I was surprised to find not 1, but 2 slots here. The rubber flap does feel flimsy.
The engine bay on the left side.
The engine bay on the right side.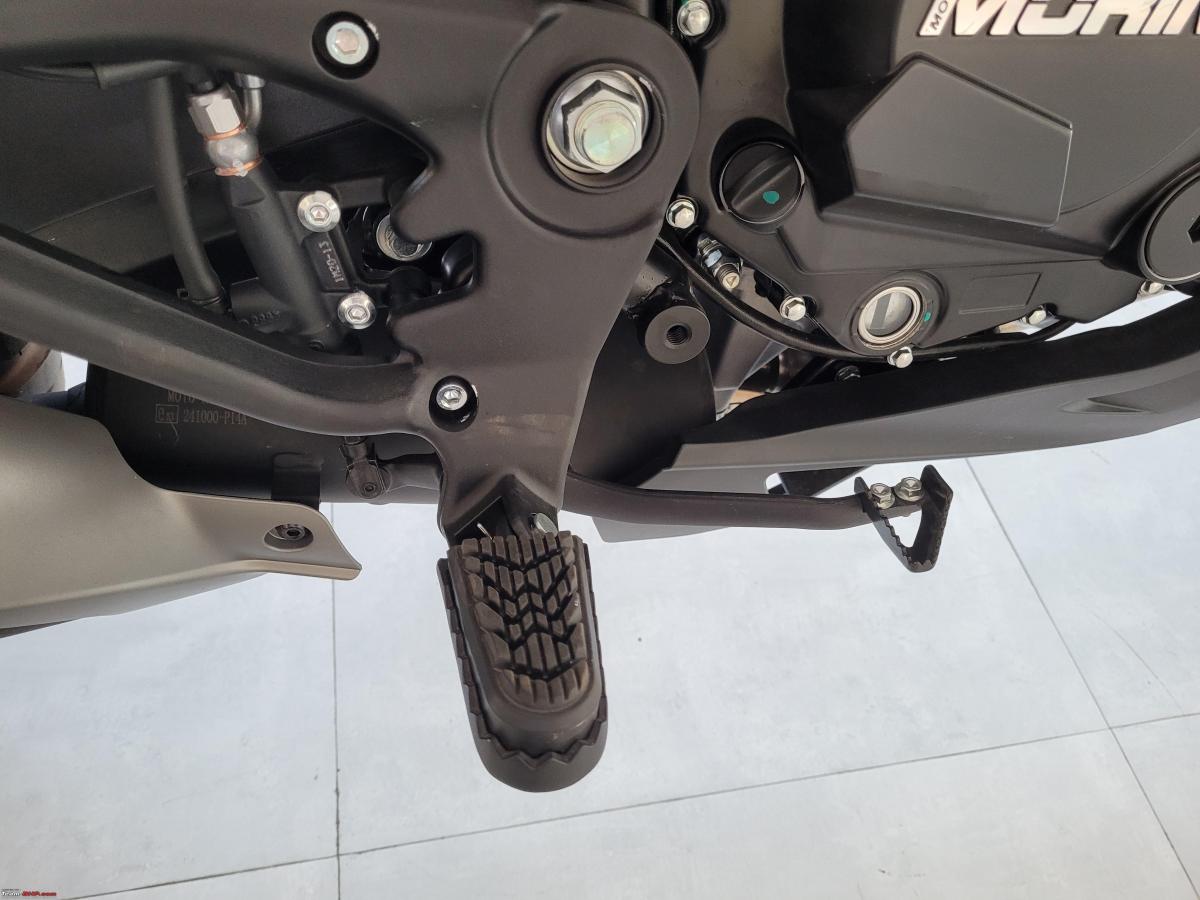 The rider foot peg.
Unassuming exhaust actually sounds nice.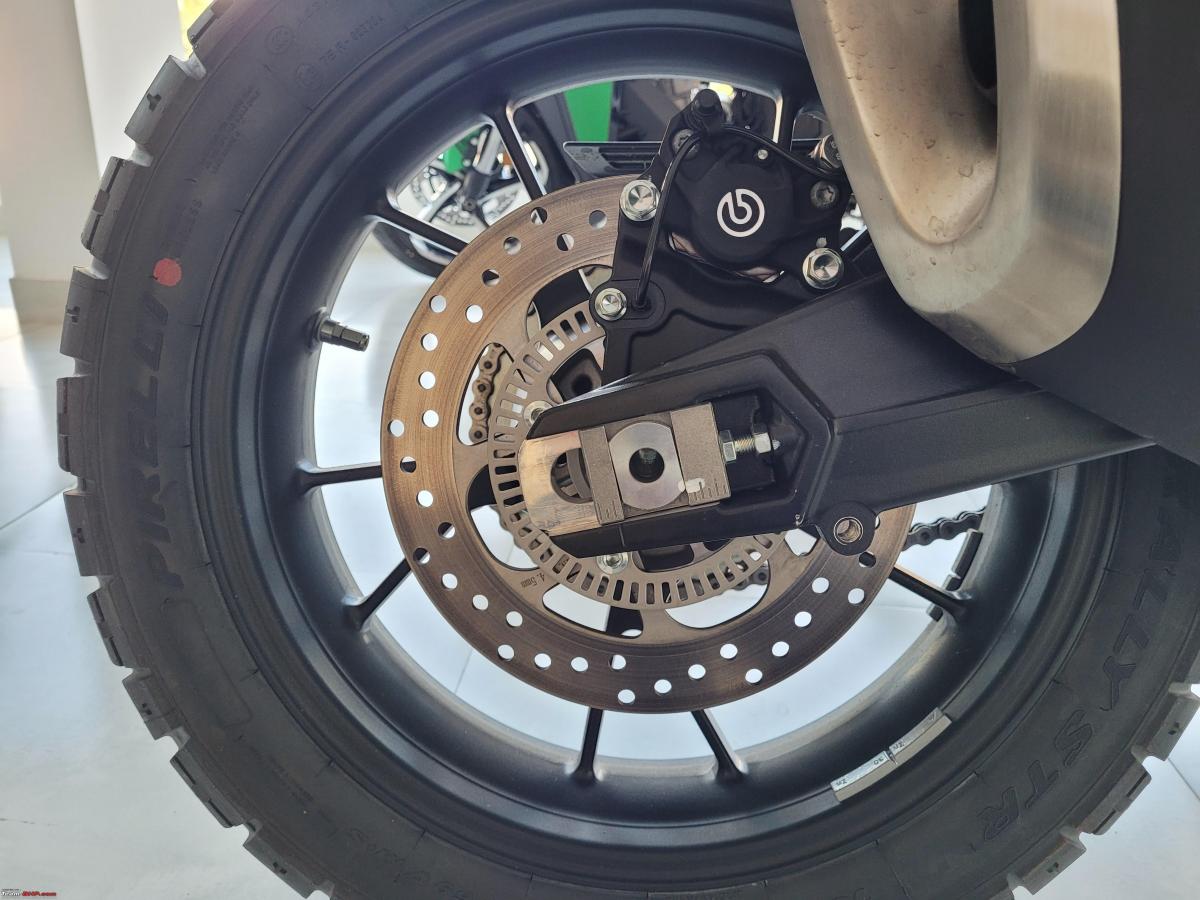 The chunky Pirelli Scorpion Rally STR tire in 150/70-17 size.
This is a popular option for Adv riders.
Neat and tidy, again.
The rear section.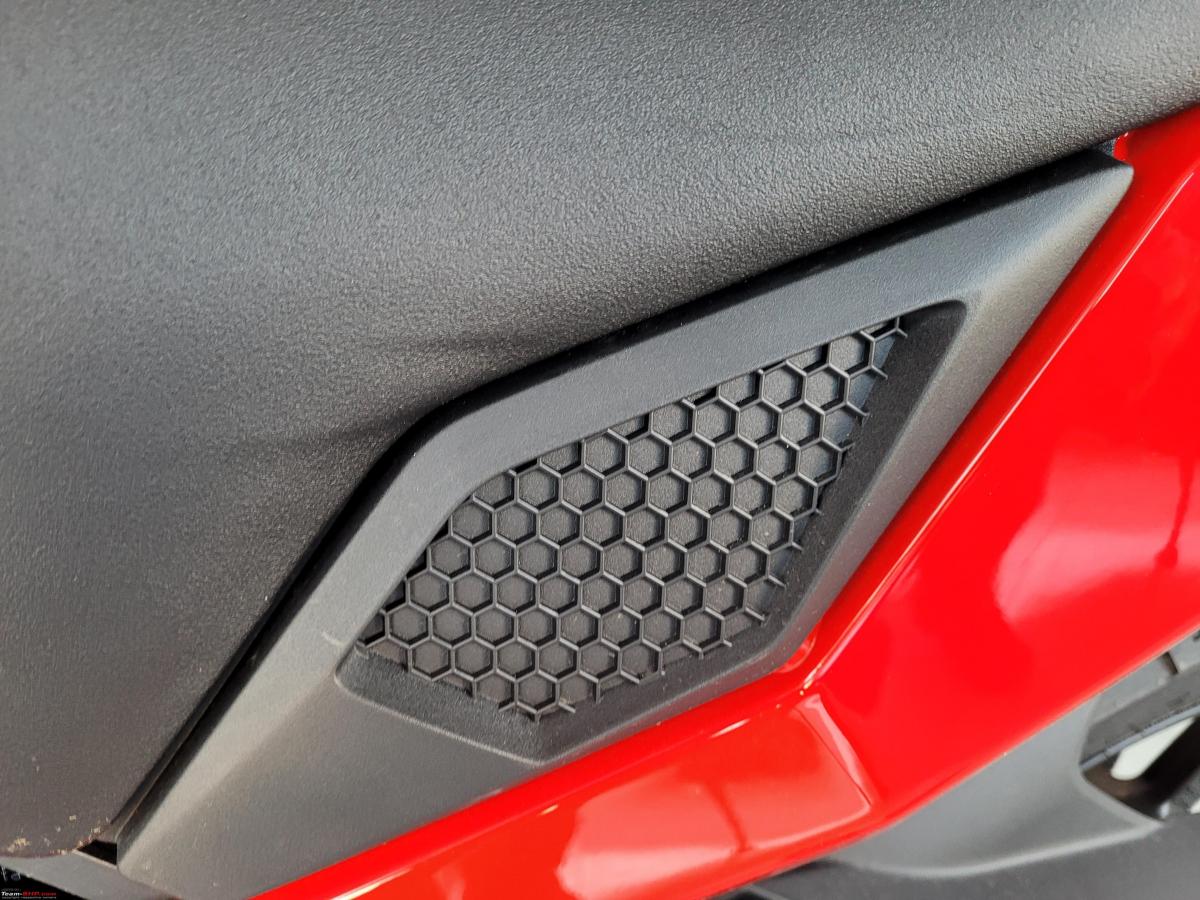 A nice honeycomb design element.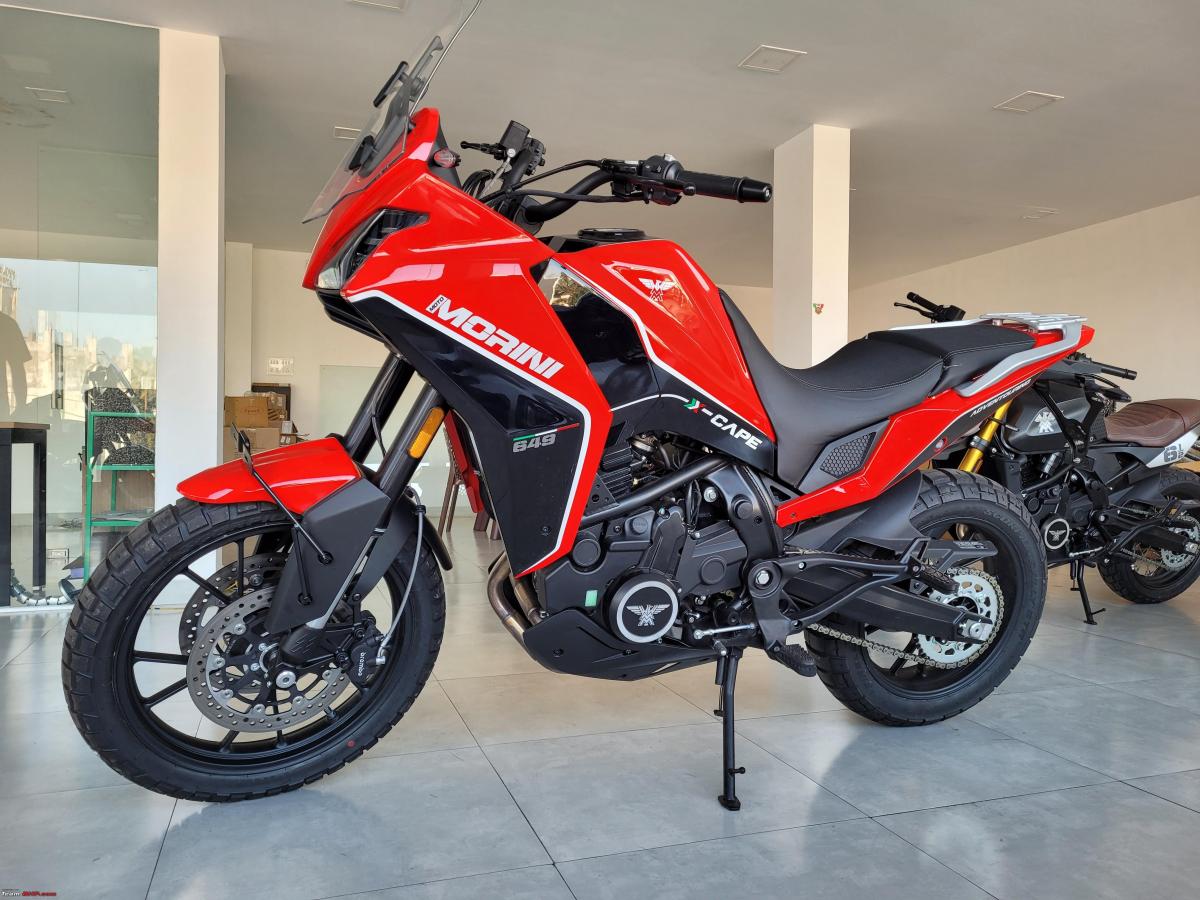 Very impressive! No wonder Moto Morinis are developing a fan following abroad.
Check out BHPian comments for more insights and information.
Source: Read Full Article