This segment got a fresh dose of adrenaline in the last couple of months, with the launch of many refreshed models.
Lexus NX 350h
What you'll like:
Larger than outgoing car. Looks handsome from most angles – more European than Japanese
A lot of technology and equipment are standard, even on the base model. Many features from a segment higher
Brisk performance, linear power delivery and good fuel economy
Class-leading suspension provides a great combination of ride and handling
Five-star Euro NCAP safety rating and long list of safety features
Epitome of reliability. Will almost certainly trump its European rivals
Audiophile-grade Mark Levinson sound system
What you won't:
Only one powertrain option available. No Plug-In Hybrid for India
20″ wheels with run flat tyres and no spare. Can be a problem given our road conditions
Expensive compared to the outgoing model.
Missing features such as massaging seats, wireless Apple CarPlay and Android Auto, etc.
Four-seater at best. Five adults will find the interior space tight
Long overhangs limit rough-road capability
Limited sales and service points. Only four dealers across India at present
Link to review
BMW X3
CEF_Beasts' X3 30i Ownership Review
worldcrawler's X3 xDrive 20d Ownership Review
karan561's X3 LCi Drive Report
Link to review
Mercedes-Benz GLC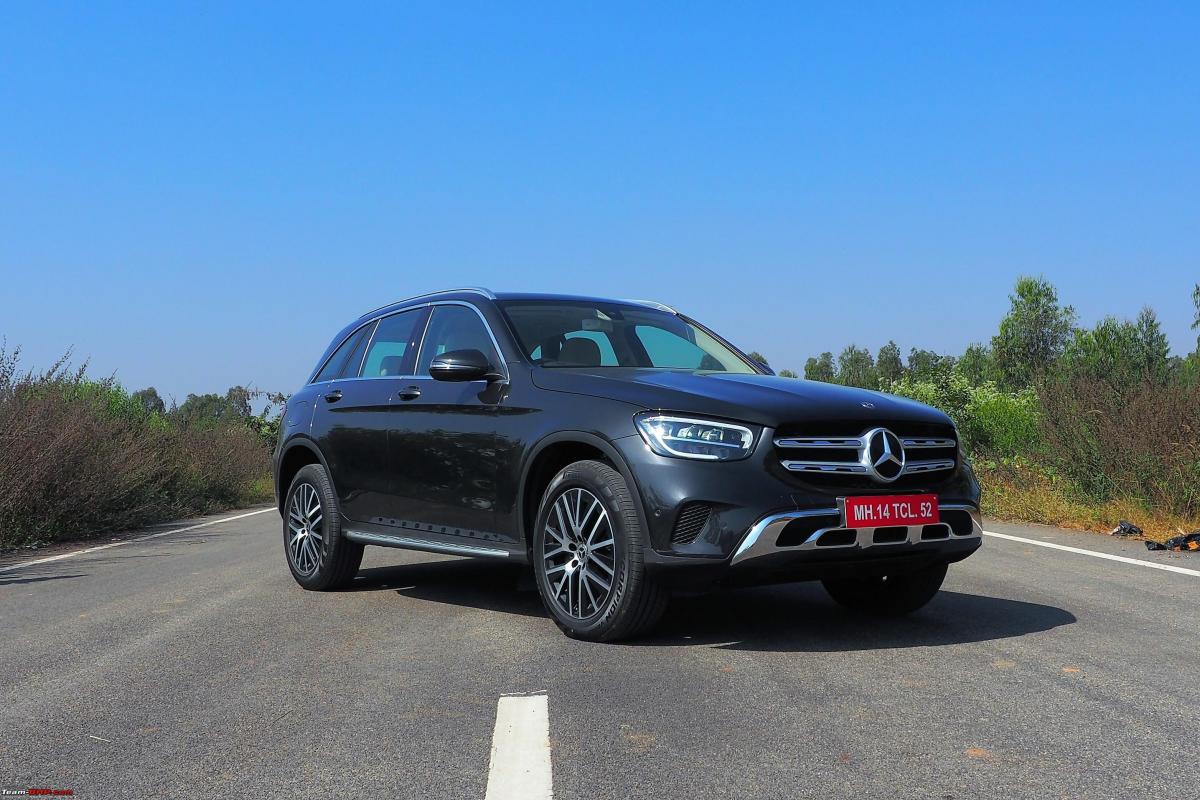 Link to Drive Report
Land Rover Discovery Sport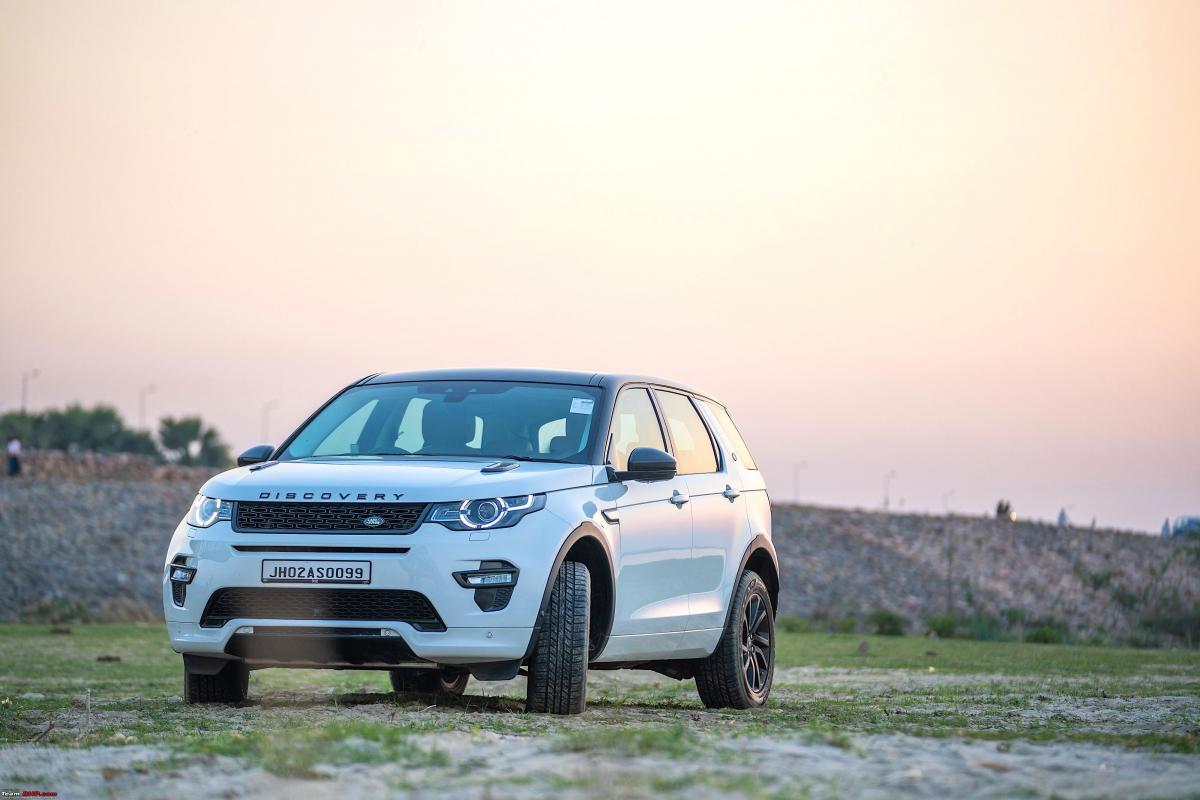 What you'll like:
Modern if laid back styling – less derivative than its German rivals
Commanding cabin with excellent visibility and space
Astounding off-road ability
Good on-road manners with well weighted steering for an SUV
Build integrity and durable
What you won't:
Petrol engine has a bit of drinking problem if pressed hard.
+2 rear seats are a joke and an unnecessary expense
Cabin lacks the initial showroom appeal in terms of trim and basic touchscreen interfaces
Expensive compared to its peers
JLR service is poor due to indifferent Tata management
Link to Drive Report
AdiSinghV12's Ownership Review
The 2020 BS6 – Launch Thread
Volvo XC60
What you'll like:
Very well-priced, especially for a CBU!
Sharp looking SUV with a premium build. Got to love Volvo's new designs
Segment-leading features with all the bells & whistles thrown in. XC90 features at an XC60 price
Sorted road manners. Mature suspension setup
5-star Euro NCAP rating & topnotch safety kit
What you won't:
Low speed ride isn't plush. Has a firm edge & you will feel potholes & bumps
Only one engine option offered
Better for 4 adults onboard, due to the tall central tunnel at the rear
The bland and now familiar rear end styling will evoke mixed feedback
Dealership network isn't a patch on its German competitors
Lacks the badge value & aura of the Big 3 European marques
Link to Drive Report
The 2021 XC60 mild-hybrid – Launch Thread
Range Rover Evoque
Link to karan561's Report
Jaguar F-Pace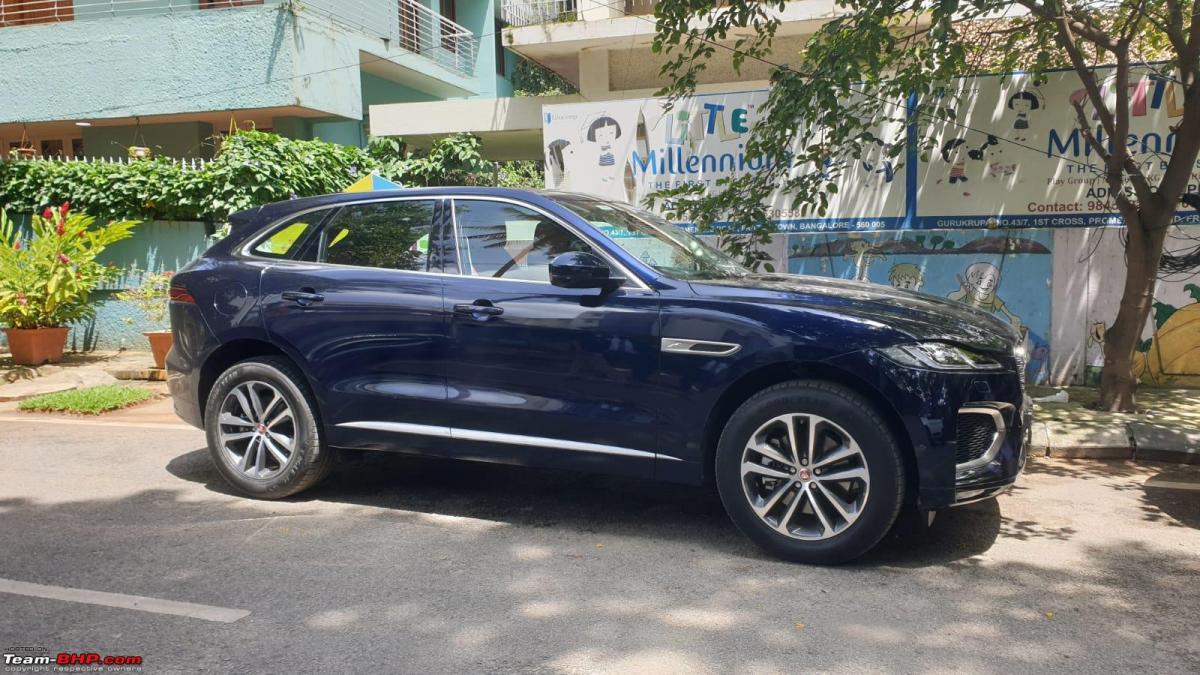 What you'll like:
One of the most handsome SUVs in the market today. Styling retains the Jaguar heritage to a large extent
In-car entertainment is among the best out there
Sorted dynamics – ride and handling are pliant even though tuned towards the sportier side
A Jaguar that you can actually take off-road
What you won't:
Priced at a hefty premium thanks to it being a CBU
Ordinary performance from the 2.0L diesel. It's not the most refined motor out there either
Better for 4 adults onboard than 5
Jaguar's after-sales network isn't a match for that of Mercedes or BMW
Link to Drive Report
The 2021 Facelift – Launch Thread
Here's what GTO had to say on the matter:
Nice spread of SUVs in that price range! My first choice would be the BMW X3 for the driving experience (sucks that the 3.0L 6-cylinder diesel isn't available though), ZF gearbox and the brand's reliability. 2nd choice would be the Audi Q5 for its all-rounded nature & 2.0 TSI DSG. XC60 = 3rd choice. The GLC is way too boring, the Lexus isn't my kind of car at all, and I don't like the Land / Range Rover ownership experience (poor reliability, long wait for parts, service quality).
Here's what BHPian CEF_Beasts had to say on the matter:
This segment got a fresh dose of adrenaline in the last couple of months, with the launch of some refreshed models namely; BMW's X3 LCI, Audi's Q5 facelift, Volvo's XC60 petrol hybrid, Lexus' NX350h and a small update on the GLC.

Starting off, will not lie OTR prices on these mid-sized luxury SUVs have become/gone bonkers!!

In 2021 when my parents were in the market for a SUV, I was in-charge of shortlisting cars.

For a long time my dad wanted a luxury car, meanwhile my mom didn't want one because of the expensive maintenance and lower reliability compared to a Toyota that we have, another reason was my dad's college mate's Mercedes Benz E-Class W212 horror stories, it would spend months together at the service center for random faults that would pop up anytime.

Anyways we stepped into the Toyota showroom to have a look at a Fortuner (the natural upgrade from a previous gen Fortuner) and my mom liked the Legender meanwhile I wanted the regular 4X4 AT regular Fortuner (Legender 4X4 had not been launched till then). So this went to the back of the list.

Then we went to both BMW and Mercedes-Benz showrooms to check out the X1, X3, GLA and GLC. The X1 was struck-off from the list for being too expensive for it's size and pretty dated interiors.

X3 was the one we checked next and liked the overall experience, didn't get to TD the car then since the 30i had gone someplace else.

Next we test-drove the GLC 220d 4Matic, I liked the interior design and the comfort the backseat offered. But I couldn't find a single thing that struck a chord with my heart. Yes, the 3-pointed badge, massage seats and 64 ambient lighting did pull me towards it but that was about it. Biggest downer was the engine spec Mercedes has given the GLC in petrol guise (which is what we wanted), considering the pre-facelift GLC got the more powerful tune with 4Matic in petrol guise. No price reduction for the weaker engine, GLC is the Fortuner of the Luxury mid-sized SUV segment selling just on the basis of it's badge (petrol GLC specifically).

Got the pricelist for both GLC and X3 and went again to Toyota to see the Fortuner again. This time there was a Lexus NX300h parked and we straight away headed towards it. My dad is a huge hybrid fan and he liked the NX as well. The new NX was still some time away and the interior without the touchscreen and lower total output from the gasoline motor and battery compared to the ES300h and Camry put me off.

Although I am a huge fan of the newly launched NX350h and just wished it had been launched earlier. Would give a tough fight to the top-of-my-shortlist X3 then.

Finally it was decided that the X3 it is and retain our Fortuner for the daily grind.

On the day of booking the X3 30i the dealership had one for test-drive as well and just after a drive we knew the booking amount being put down was in the right place, more importantly my dad liked the drive a lot.

My dad's college mate now has a Land Rover Discovery Sport and I am not a fan of the basic interior design and same goes for it's aftersales. Although for someone looking at a rugged luxury SUV, the Discovery Sport will have to be the top pick. So evidently the Evoque would also not be my choice add to that the premium they are charging just for it's design! All show and no go is how I would term the Evoque.

The Audi Q5 is a top-quality pick with an excellent drivetrain coupled with the world renowned Quattro system. Again it hadn't been launched when we were in the market, even if it had been, it's a bit too understated on the outside and looks similar to every other Audi.

Didn't check out the Volvo XC60, have heard a lot about the brilliant interiors, massive features list, decent aftersales and good overall comfort but still gave it a miss.

To conclude, there is a mid-sized SUV for everyone in this segment now!My preference in the respective categories would be in this order:

For enthusiasts out there who value driving pleasure over anything

X3=F-Pace > Q5 > XC60=GLC > NX350h > Evoque > Discovery Sport

For badge oriented people

GLC > F-Pace=Evoque > Q5=X3=XC60 > Discovery Sport > NX350h

For comfort oriented people

Discovery Sport > GLC > Q5=XC60 > NX350h > Evoque > F-Pace=X3

I put my money and vote where my mouth is and have been happy with my choice for the last 7 months. In terms sheer driving pleasure I believe only the F-Pace can beat or equal the X3. A close second would be the new NX350h and third would be a tie amongst the XC60, GLC and Q5.
Read BHPian comments for more insights and information.
Source: Read Full Article