My first approach is always slow, and if required, I increase the throttle. There is no shame in failing in the first attempt.
BHPian Samba recently shared this with other enthusiasts.
Many vehicle owners these days are taking their cars out for vacations to destinations that are beyond the beaten tracks. Thanks to the new good roads and highways and increased connectivity, this is now more and more possible and the preference for taking one's own vehicle is becoming more common for the sheer pleasure of driving.
However, beyond the regular Shimla, Manali, Darjeeling, Gangtok and Jaipur of the world, there are a lot of offbeat destinations where we want to drive down for the first time, but we are not sure as solo travellers, lest "something" should go wrong.
Ever wondered what that "something" could be? Is it the vehicle, or is it our fear of getting stuck in an unknown place in an inopportune situation?
This is not meant to be an offroading thread, it is rather a thread on how one can use one's knowledge of their own cars, and their own driving prowess for navigating through offbeat destinations.
So is it a 4×4 vehicle that gets you through?
Now in an affordable range, there are many 4×4 vehicles available, which can ferry a small family comfortably. But there are terrains where a 4×2 will also go with equal ease.
There are also many expedition teams that take people for self-drive to off-beat places. If a person does not have much prior experience with off-road trails, these guided expedition teams are a good way to experience the not-so-regular terrains.
Few people have adventure-ready vehicles equipped with things like off-road tyres, high lift jacks, winches, sand ladders, shovels, snorkel and many more. And they mostly know when to use these appropriately.
There are people who want to venture solo, or many people venture with their 2WD cars.
But that fear of "something" may be a situation where one is stuck in an isolated area, where there is no network on the phone to call for help.
On the other hand, when a not-so-equipped driver visits a place in a stock car, they may not be that prepared to take on a tricky situation. Plus carrying too many extra gears for the car will not leave enough space to pack your own luggage!
Is a 4×4 or SUV mandatory to take on bad roads? Not always! Even sedans and hatchbacks can negotiate bad roads if driven in the right way.
It is important to understand the limitations of your vehicle before venturing.
So let us have a small discussion in regards to travelling on the roads less travelled! Again a simple normal tar road can get tricky if it snows, rains or after a landslide!
Now OTRs and off-road clubs are getting popular day by day.
I believe that in most cases the cars are more capable than their drivers, primarily because we do not spend time to know our cars and stretch them to their threshold. It is important to stretch one's driving capabilities and one's vehicle in a measured way in a more controlled environment so that both our driving skills and our knowledge of our vehicles come in handy in real-life situations.
My suggestion will be, if you are into solo touring, and even if you do not own a 4×4, still sign up for OTRs to gain experience.
Drive a car in the OTR, and if it gets stuck, there is ample instant help available.
Knowing this will give you the comfort of also making an attempt of trying to recover the vehicle by yourself – which is extremely important.
There are loads of self-recovery tactics, and those videos are hugely available on YouTube. I will share a few links in this thread. One can learn from them and practice.
The below pics of my Duster and Etios are from OTRs, just to see the limitations of the vehicles & their drivers. Now I know how much water the Duster can handle or how much slush the Etios can handle!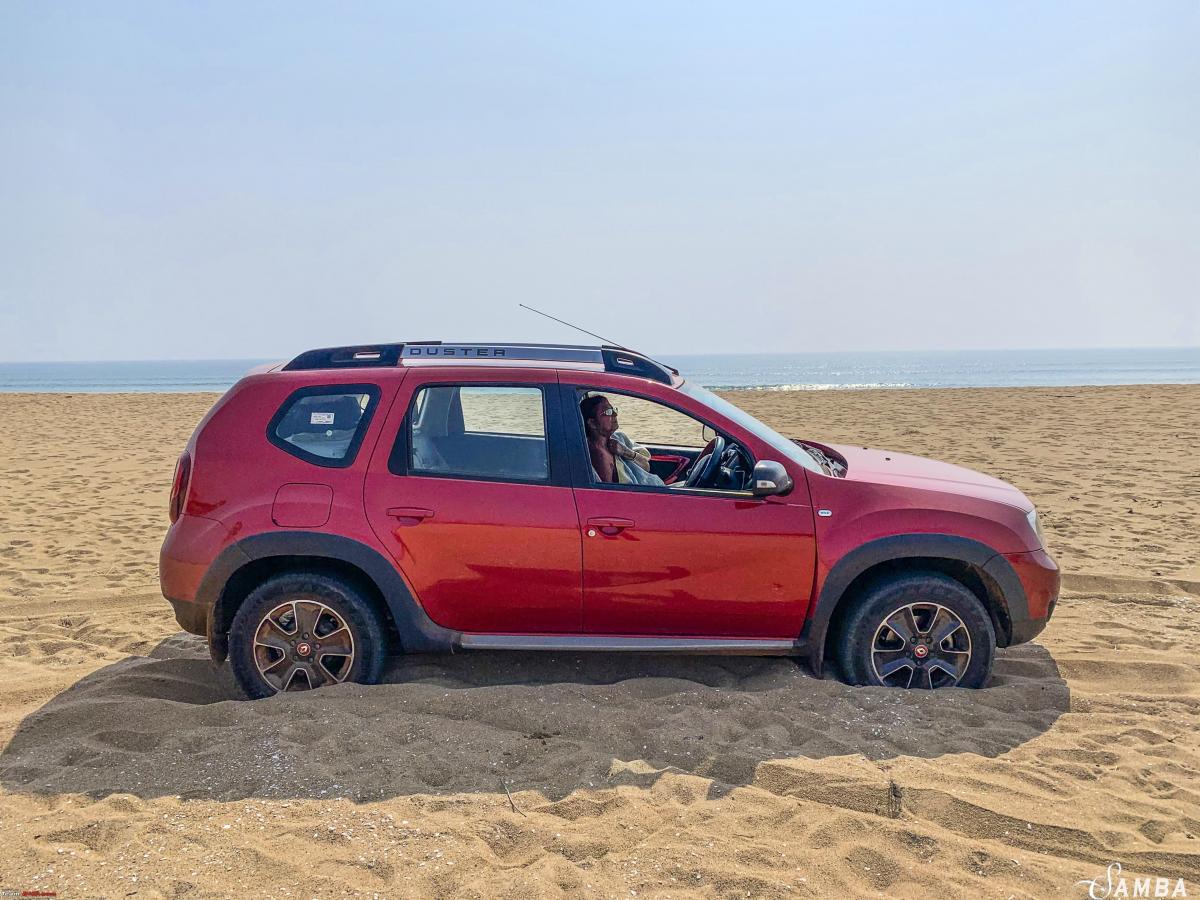 Continue reading BHPian Samba's off-road self-recovery for more insights and information.
Source: Read Full Article