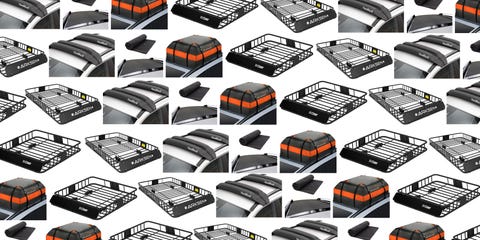 Whether you have a sedan or SUV, you might need more space than your vehicle provides, especially on a long family road trip. These cargo boxes, baskets, and roof rails add many cubic feet to your capacity, and look good doing it. Some require roof rails already installed, others will fit universally on any vehicle. Now there's no reason to leave your favorite stuff at home.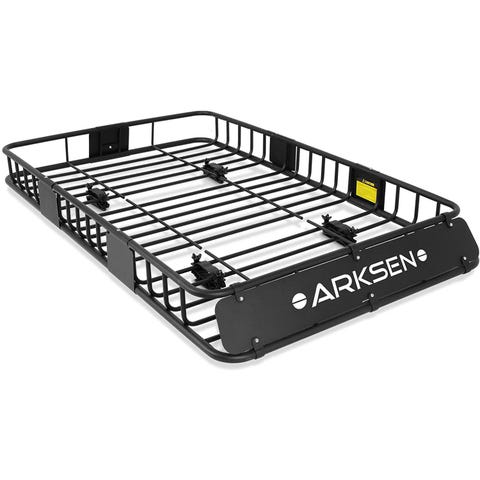 This 64-inch universal roof basket carrier from ARKSEN comes in other sizes, too, and is highly rated for hauling extra cargo bags, camping equipment, and luggage. It's extendable and collapsible.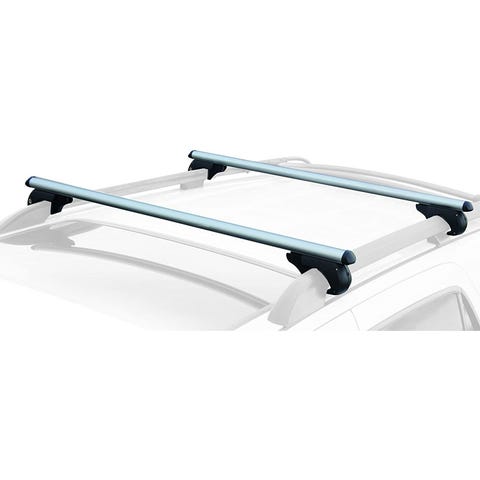 This two-piece aluminum crossbar set by CargoLoc fits a maximum of 46 inches in width and is rated for 150 pounds. A heavy-duty clamping mechanism ensures the cross bars will remain firmly fastened.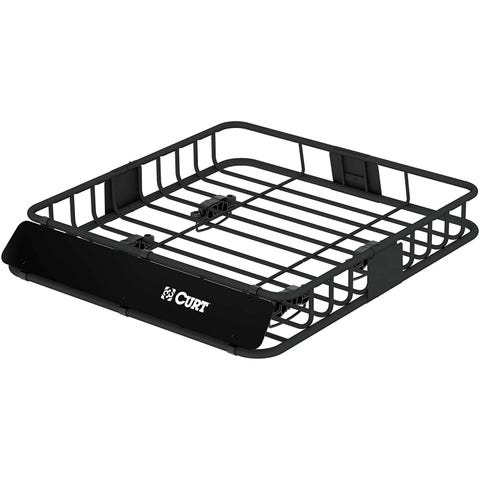 This rooftop cargo carrier by Curt has 4-inch high walls to hold your stuff in place and expands from 11 square feet to nearly 17. It attaches to most roof rack rails.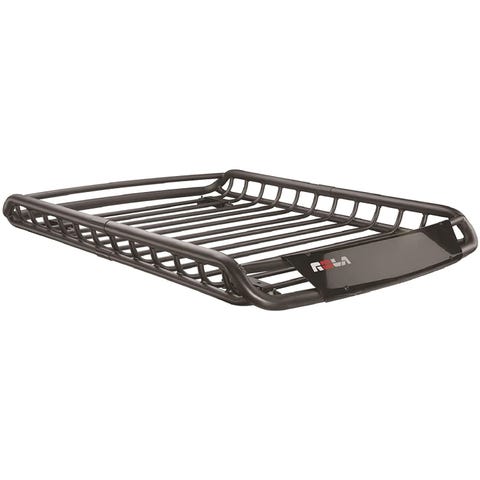 This basket by Rola mounts to most round, square, and factory OEM racks and measures 48 x 37.5 inches. A special finish protects against the elements and resists scratches.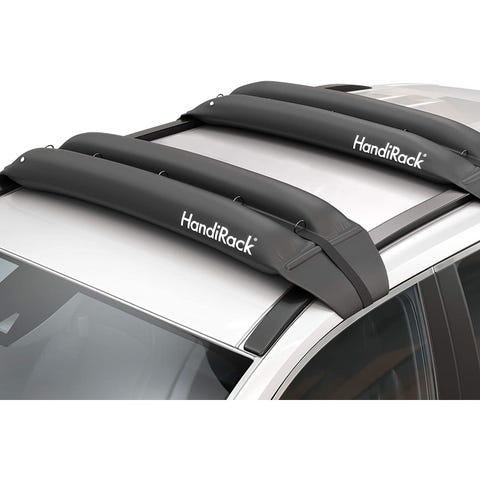 This rack by HandiRack is inflatable and can hold 175 pounds when inflated. It's universal and fits compacts, sedans, minivans, SUVs, and crossovers, though it doesn't work with soft tops and side curtain airbags.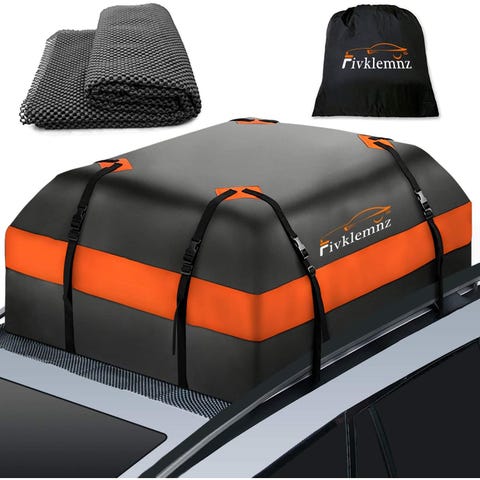 This reinforced roof bag by Fivklemnz uses eight reinforced adjustable straps to stay in place and fits 15 cubic feet of cargo. It's waterproof, and all seams are heat welded.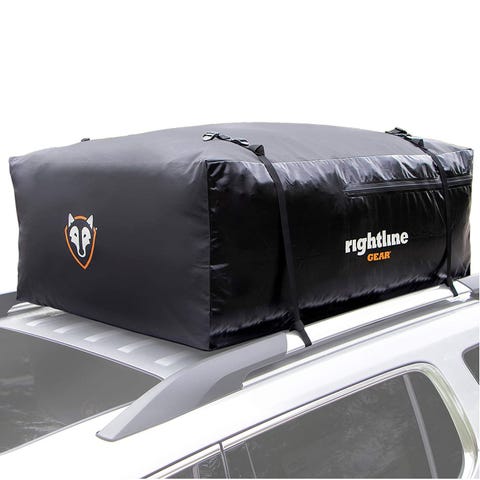 This waterproof bag carrier by Rightline fits 18 cubic feet of stuff and is waterproof. It measures 46 by 36 by 18 inches and is a universal fit.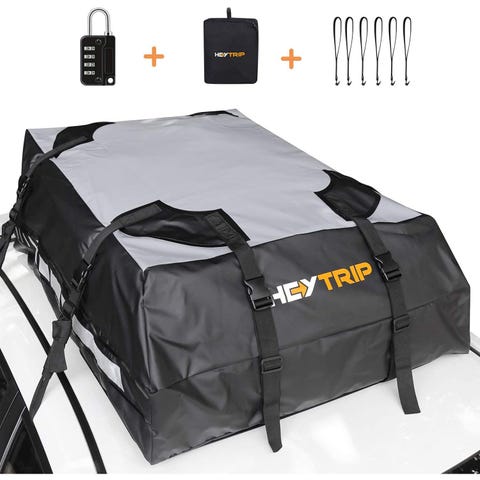 This soft-walled bag by HeyTrip is made from double-coated PVC and is built to handle bulky items. It fits cars with and without a roof rack and it comes with a lock.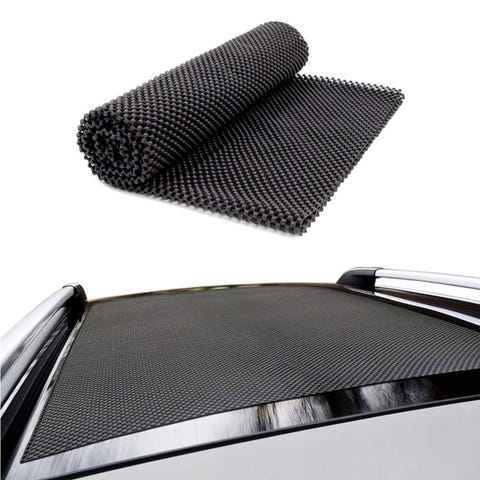 If your bag doesn't come with a mat, or you want to be extra safe, pick up this product for 10 bucks. It's anti-slip and fits most vehicles.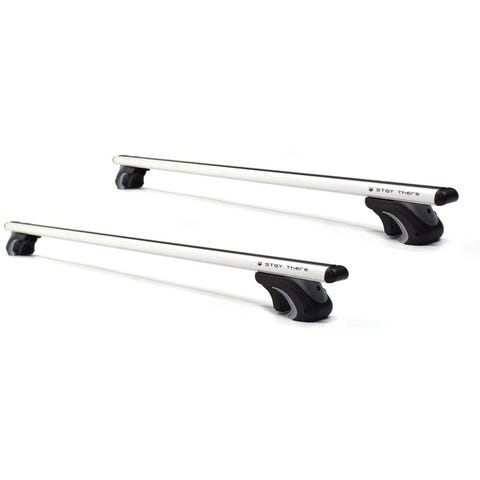 These crossbars from StayThere only fit factory raised rails but can hold up to 200 pounds. It fits most vehicles with a maximum span of 49.5 inches between side rails.
Source: Read Full Article