Toto Wolff has warned F1 needs to be mindful that the second wave of the global health pandemic could yet prevent the 17-race season from being completed.
After the Emilia Romagna Grand Prix at Imola, four more races in three different countries will remain – Turkey, two in Bahrain and the now traditional finale in Abu Dhabi.
Although the number of COVID-19 cases in the Middle East has been comparatively much lower than on the European and American continents, the alarming scale of the second wave could yet have a bearing on whether F1 can continue to transport its roadshow in the way it has during the latter half of 2020.
Fans have already been prevented from attending the events at Imola and Istanbul even though many thousands of tickets had been sold, Abu Dhabi has declared it will be a closed-doors event and Bahrain is likely to be the same.
Even in the event of no more races being possible, the two World Championships will officially stand as a minimum of eight grands prix are required to make the titles valid.
Mercedes team principal Wolff admitted the subject of cancellations had been raised during the meeting of key F1 stakeholders after the Portuguese Grand Prix at which a draft calendar for next year was also presented to the teams.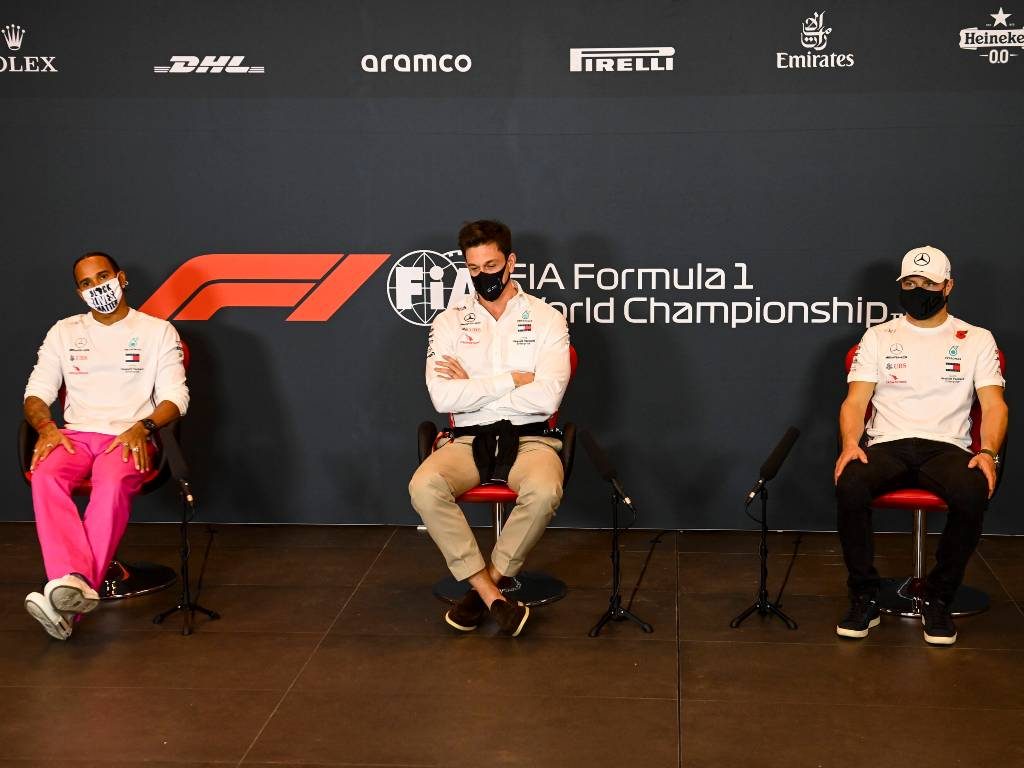 Get your hands on the official Mercedes 2020 collection via the Formula 1 store 
"It was discussed in Monday's meeting because things are getting more complicated," said Wolff in the Mercedes team press conference on the eve of the Emilia Romagna Grand Prix weekend.
"We have done very well in travelling as a bubble. We had cases in Formula 1 but they were very few only and I think we have reacted in the right way.
"In that respect, I think us going to a racetrack, I don't think we put anyone in danger because we are there in our little microcosmos.
"But you can't ignore the fact that [COVID-19] numbers are on the rise and it could come to a point that some countries close the borders and that obviously would affect Formula 1.
"As it stands, and with the information we've got from Chase [Carey, F1 CEO] is that everything looks like going forward.
"But as he said as well, we don't know what is happening next week, with the numbers on the rise, and we have no idea what happens in a month's time, so I think we just need to be adaptive."
Source: Read Full Article