"Support without segregation."
It's the message being imparted by two of the more accomplished women in motorsports, following Wednesday's announcement of an all-female 'W Series' set to launch Europe in 2019.
The premise for the UK-based open-wheel championship involves selecting 18-20 women to participate in the junior open-wheel training series as a vehicle to identify, groom, and promote female talent in the sport. The stated aim is to propel one of the W Series drivers on a path to Formula 1. A large, $1.5 million prize fund will be distributed to the top 18 drivers, with $500,000 earmarked for the title winner.
Six 30-minute races form the inaugural calendar as support events for DTM races. Other than noting the series is free to enter, no details are provided as to whether it will be free to compete, or if the 18-20 women will be responsible for funding their participation.
F1 veteran David Coulthard, high-profile F1 PR man Matt Bishop, legendary F1 chassis designer Adrian Newey, and former McLaren man Dave Ryan are among the men fronting the series. British lawyer and corporate financier Catherine Bond Muir, the only woman in the leadership group, has been appointed CEO. All believe the series will bring benefits for women in racing.
Having faced immediate backlash if not outright condemnation on social media from numerous women in the sport, the W Series has been received by others who either blazed their own trail, or have taken part in previous all-female championships, as a tone-deaf exercise.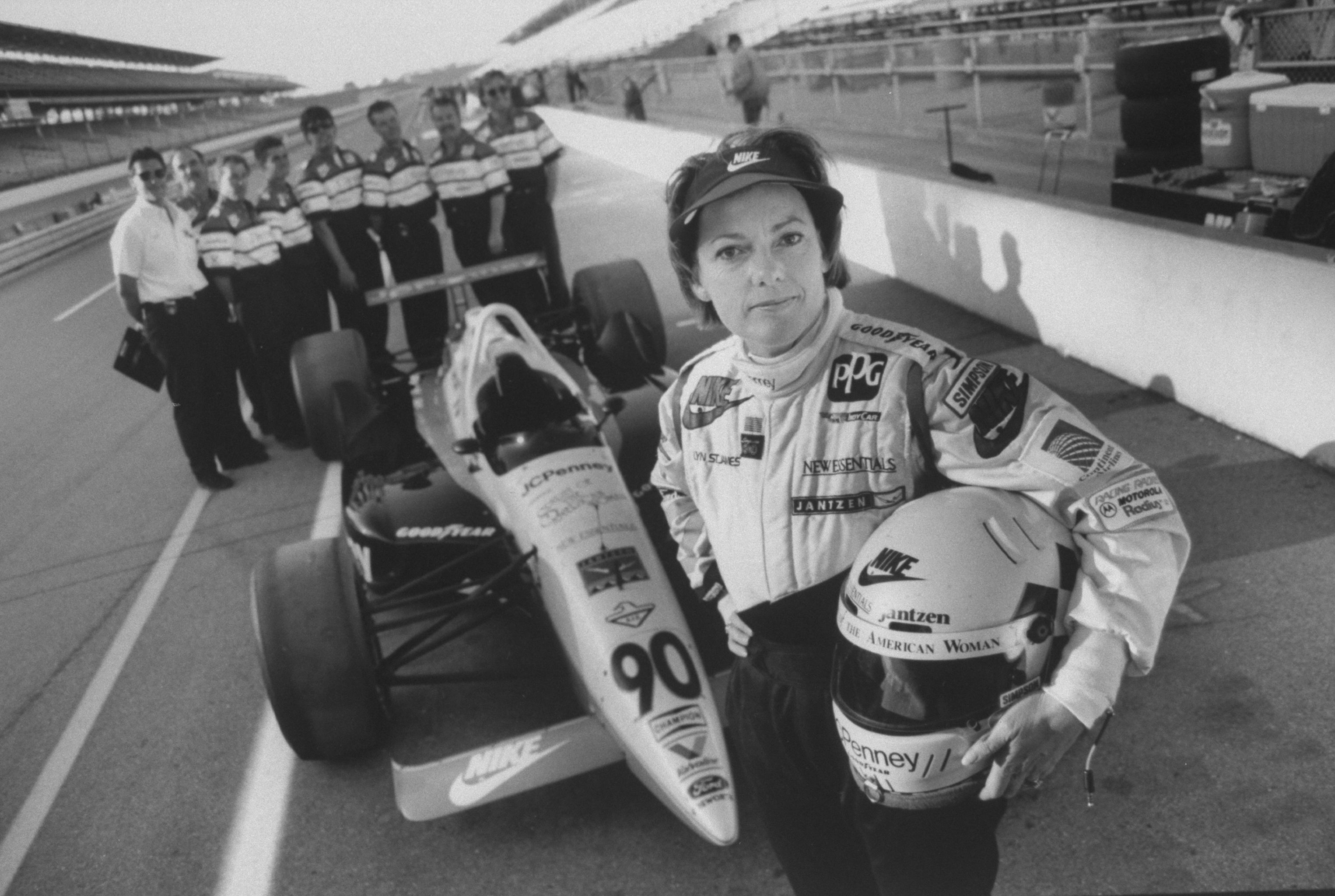 Lyn St. James in pit lane at Indy.

Getty Images
"Do we need an all-women series? No. Do we need opportunities for women in racing? Yes," says Lyn St. James, a six-time race winner in the IMSA GTO series with Roush Racing, and seven-time starter in the Indy 500. "I'd rather see it be half men and half women so you diffuse the fact that it's segregating women. It is a male-dominated sport; it is a sport where women need to learn to compete equally with men.
"This is why segregating women into their own series, these days, isn't the direction anyone has gone. Not until they announced this W Series. Without competing against men, because that's what motor racing is and has been, you're putting women in an environment that isn't an accurate representation of what they'll face in all the other series."
Pro sports car racer Cindi Lux is uniquely positioned to comment on the W Series. The Pirelli World Challenge series veteran and 10-time SCCA National champion–currently competing in the rebooted SCCA Trans Am Series, used the former Women's Global GT Series to boost her career almost 20 years ago.
Founded by the late pharmaceutical and racing magnate Don Panoz, Women's Global GT sprang to life in 1999 as an opening act for his new American Le Mans Series. Using a fleet of 20 identical Ford-powered Panoz Esperante GTS models, Lux earned the inaugural title; 1970s F1 driver Divina Galica placed second. Citing the high costs to subsidize the majority of the entries, Panoz abandoned the all-women concept after its sophomore season.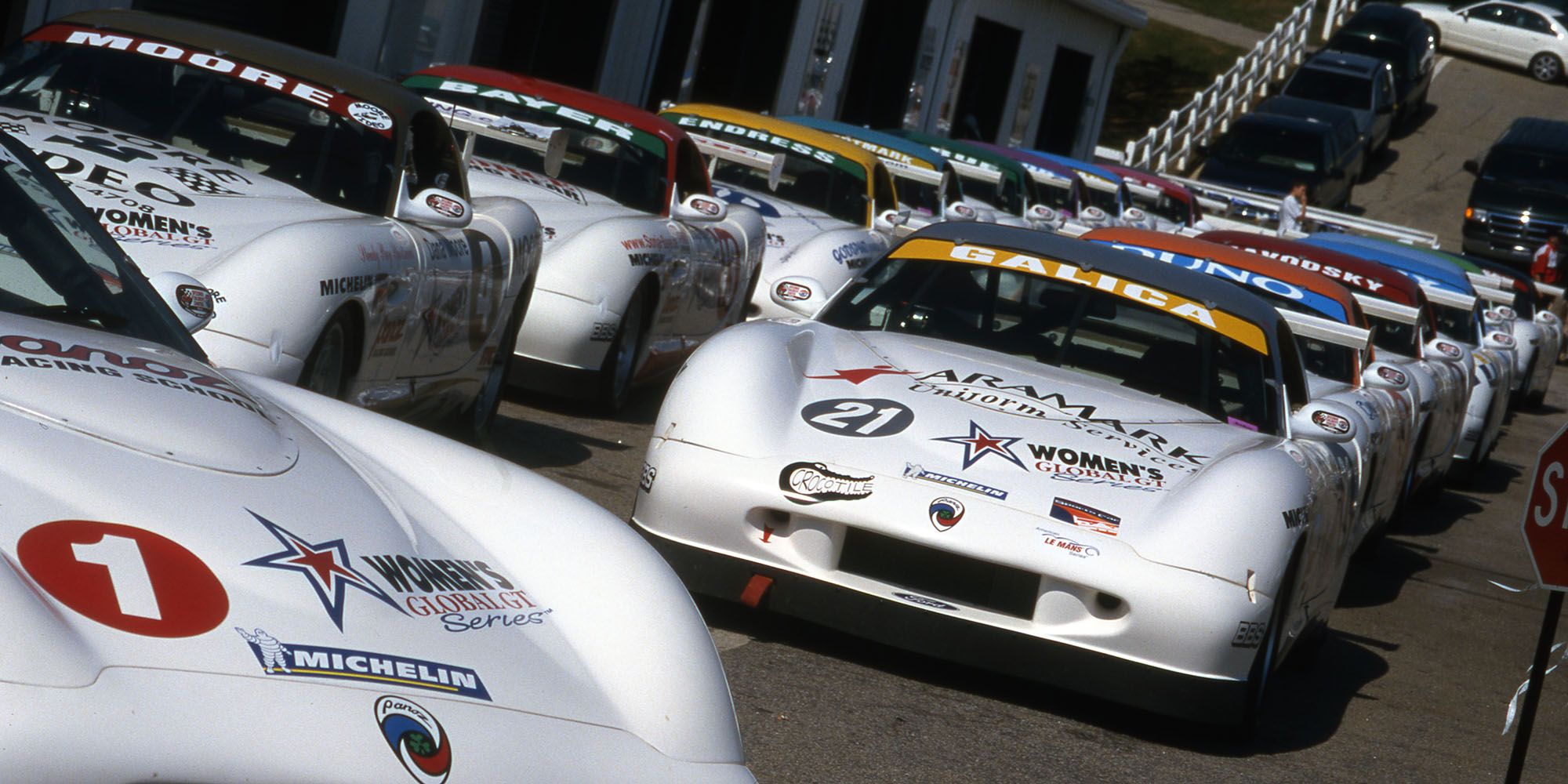 Women's Global GT grid

Marshall Pruett
As the first Women's Global GT champion, Lux knows her views on the W Series–a modern version of the same theme–could be confusing.
"I can't be a hypocrite. When Don Panoz announced his series, I was the first person to put my feet in the sand and say I wasn't doing it. Enough people around me convinced me to go and see what it was about, which I did, and I ended up becoming its first champion," she says.
"And there was a time, maybe 20 years ago, where it made more sense because there were so few women in racing, but today? It's a totally different time. I'm not certain it's needed anymore. I keep coming back to the point that the car doesn't know if you're male or female, so why are we going down that route again?"
St. James, who has her own foundation that awards scholarships to female drivers and crew members, echoed the sentiment expressed by other women in motor racing: promising female drivers need financial support more than a new all-female racing series.
"If someone said 'let's put together a $5 million fund and create a worldwide search for talented women and then support them,' it could really make a difference," she says. "It might bring a handful, or two handfuls of women into the sport that we hadn't known. You can't know everybody that's out there, and there are also a lot of women trying to make it in racing right now that could use more sponsorship to keep their dream going."
Among the other interesting contents in the release, Coulthard's assertion that "women racing drivers tend to reach a 'glass ceiling' at around the GP3/Formula 3 level on their learning curve, often as a result of a lack of funding rather than a lack of talent" is loaded with ill-fitting or conflicting messages. With the W Series planning to use Tatuus T-318 Formula 3 cars, its decision makers have chosen to create a championship at the exact level where Coulthard says women get stuck and fail to progress.
The 13-time F1 race winner also appears to acknowledge sponsorship, not talent or a new racing series, is where help is needed most. In light of St. James' last point, it raises the question as to why a new series aimed at finding and developing talent was formed when a lack of financial support is the most obvious problem.
Beyond the idea of awarding money to deserving female drivers, Lux—a businesswoman—would like to see the W Series investors focus on developing the off-track skills needed for the 18-20 drivers to become self-sufficient in the boardroom.
"When you get behind the wheel, that's the easiest part for every driver," she says. "The hardest parts are behind the scenes. It's the business side, learning how to do the speaking engagements, learning how to do contracts, learning how to write the sponsorship proposals. To me, that's what needs to be taught to young women in racing today.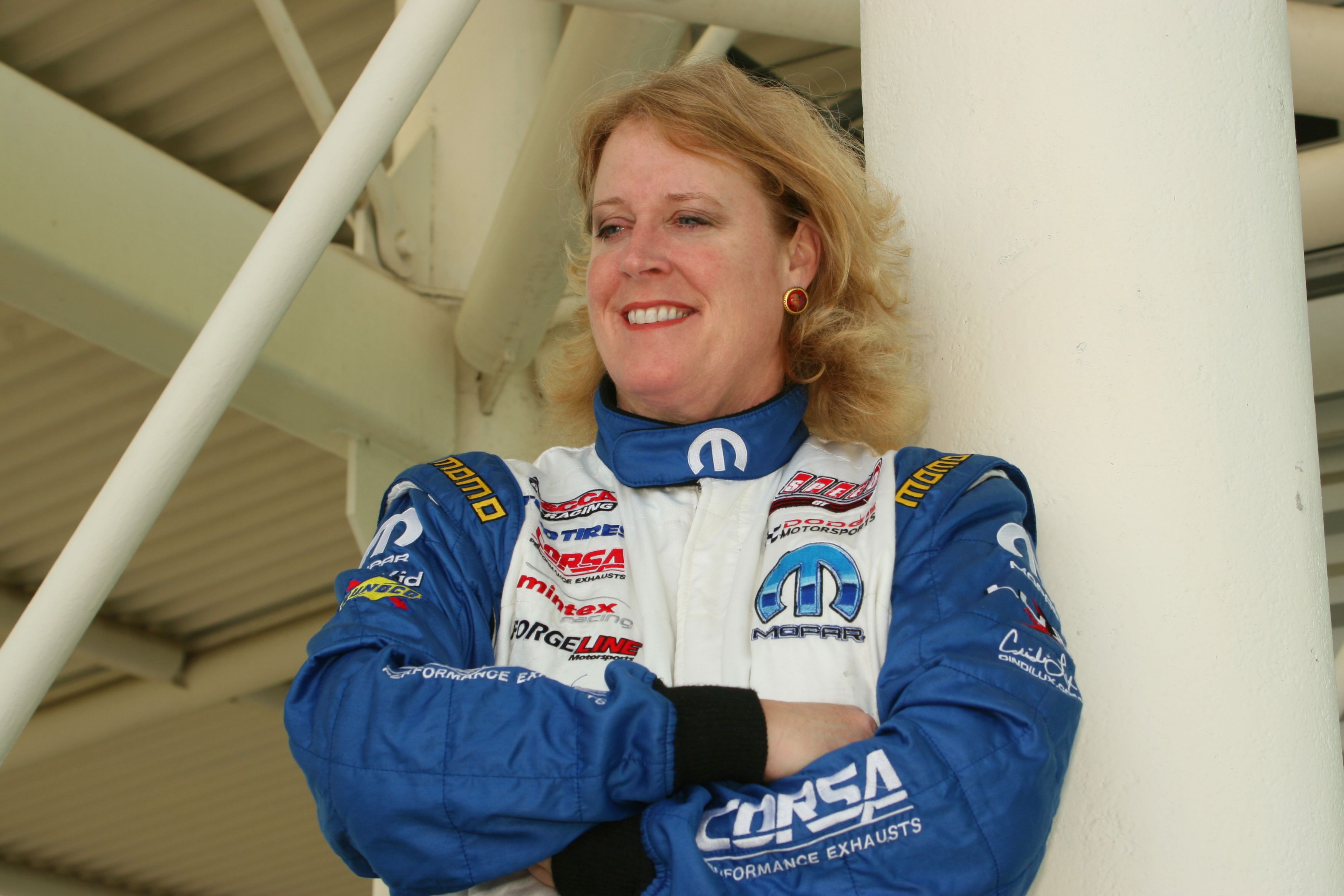 Courtesy Cindi Lux
"Some people think it's sheer talent that will get you noticed, but it starts first with the almighty dollar and finding an advantage on the business side. That's the part I feel is negated, and that's where I try and help young drivers—men and women—to come up with a business plan first."
Lux also returns to the central premise offered by the W Series, which she believes is flawed in almost every aspect.
"I question it," Lux continues. "The all-women thing helped me back in 1999, and it had value back in the day. I met some great people and teams; Nancy Panoz really inspired me as the woman behind the scenes. But I question its need today. Do I think we need an all-female series because there's a 'glass ceiling'? Absolutely not. The female card…been there, done that, played that, it's done."
St. James wonders if the W Series founders have a proper grasp of history.
"I understand the culture of wanting to do something new and different, but this isn't new or different," she says. "I wonder if the people in charge here are aware of the all-women series that went before them and didn't last all that long.
"The Women's Global GT Series lasted two years. Back in the 2000s there was a series proposed named 'Formula Woman' … it looked real, they put a lot of effort into the marketing and PR, got Mazda to provide [RX-8] cars, and it got off the ground. But it soon failed, more to the lack of talent and capabilities of the drivers, because there were so many entry-level women racers taking part.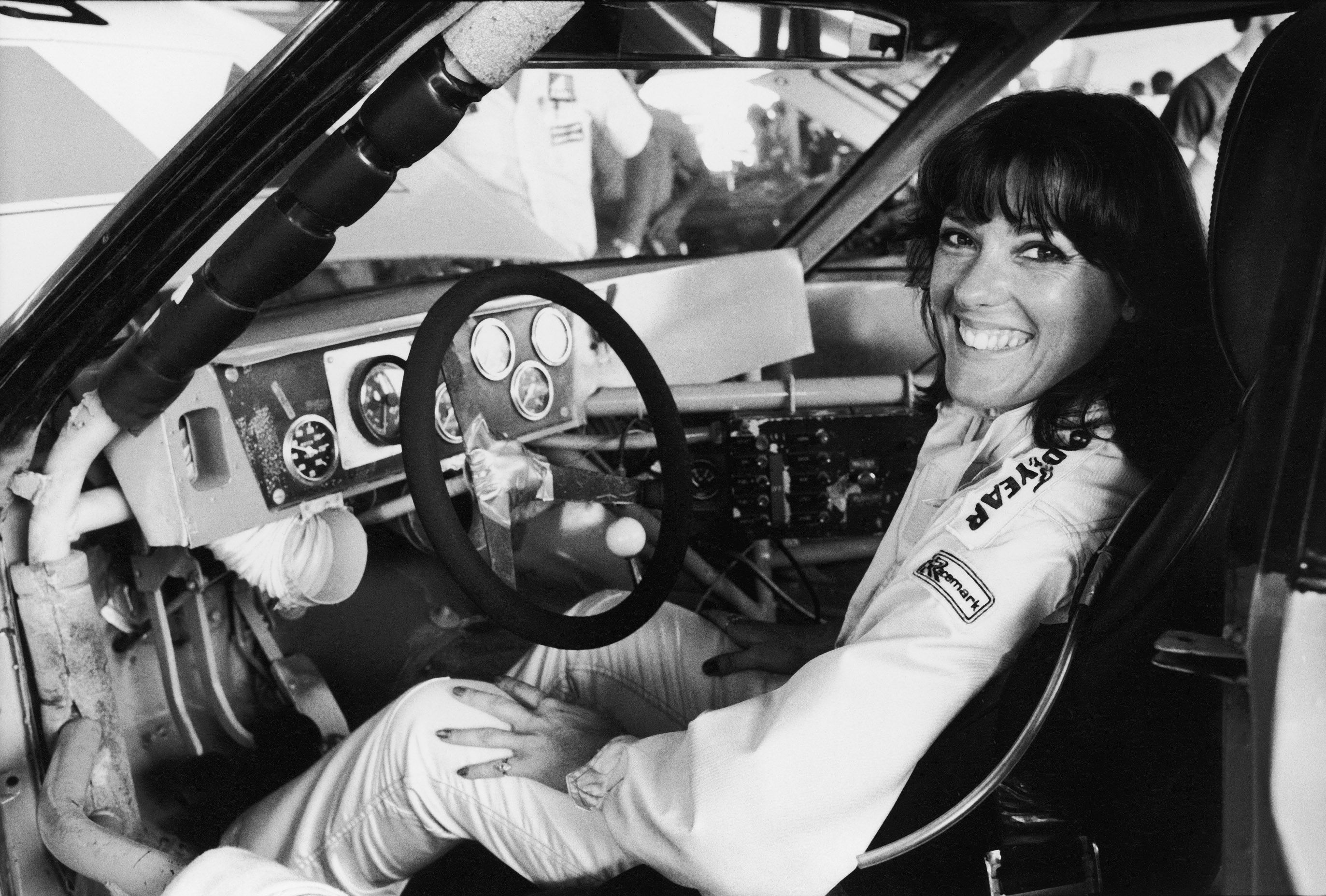 Getty Images
"All it ended up doing was showcasing a lot of women who, looking back, weren't ready to be there. They could have been, with more time, but it wasn't a very positive reflection on us. It's really not what the objective was for the organizers."
Despite their reticence, St. James and Lux aren't ready to completely dismiss the W Series at this early stage.
"If the series can showcase some talent, that's great," Lux says. "My worry is what if it fails after five races? What if they ask the women for more money? I've seen both happen with series like this. It sounds great when it's at this stage of things. What it looks like once we get closer is usually a different animal. So I have my concerns, but I'm willing to be open-minded."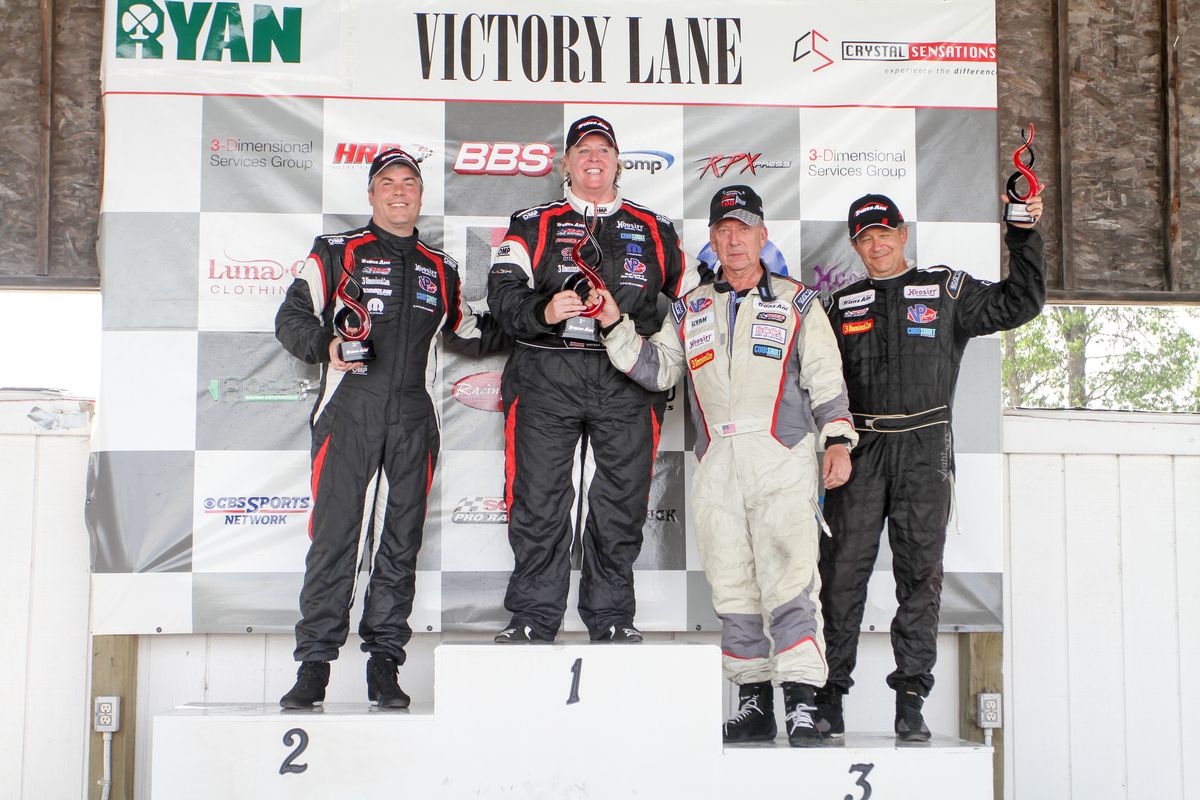 Courtesy Cindi Lux
"There's a chance this could be a good thing," St. James adds. "But only if real talent is found and developed the right way in this series. If this can create those opportunities for women, then let's hear more about it. It's great PR to say you're doing it, but I want to know why, from the people funding it, they are doing it this way.
"Why a 'W Series' instead of going out and finding the talented women coming up right now and backing them in whatever they're racing. We know that helps. They way they've chosen to go about it, as I've witnessed, isn't what works. But maybe they'll prove everyone wrong."
Source: Read Full Article